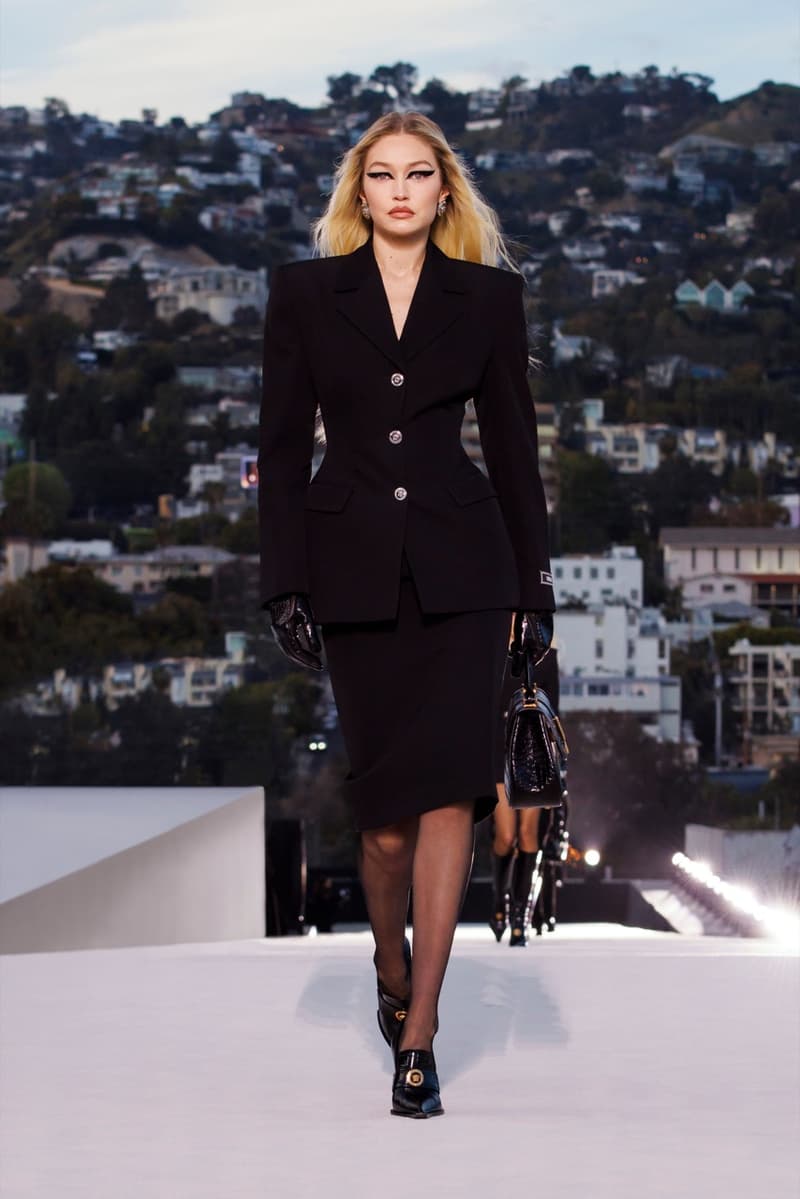 1 of 77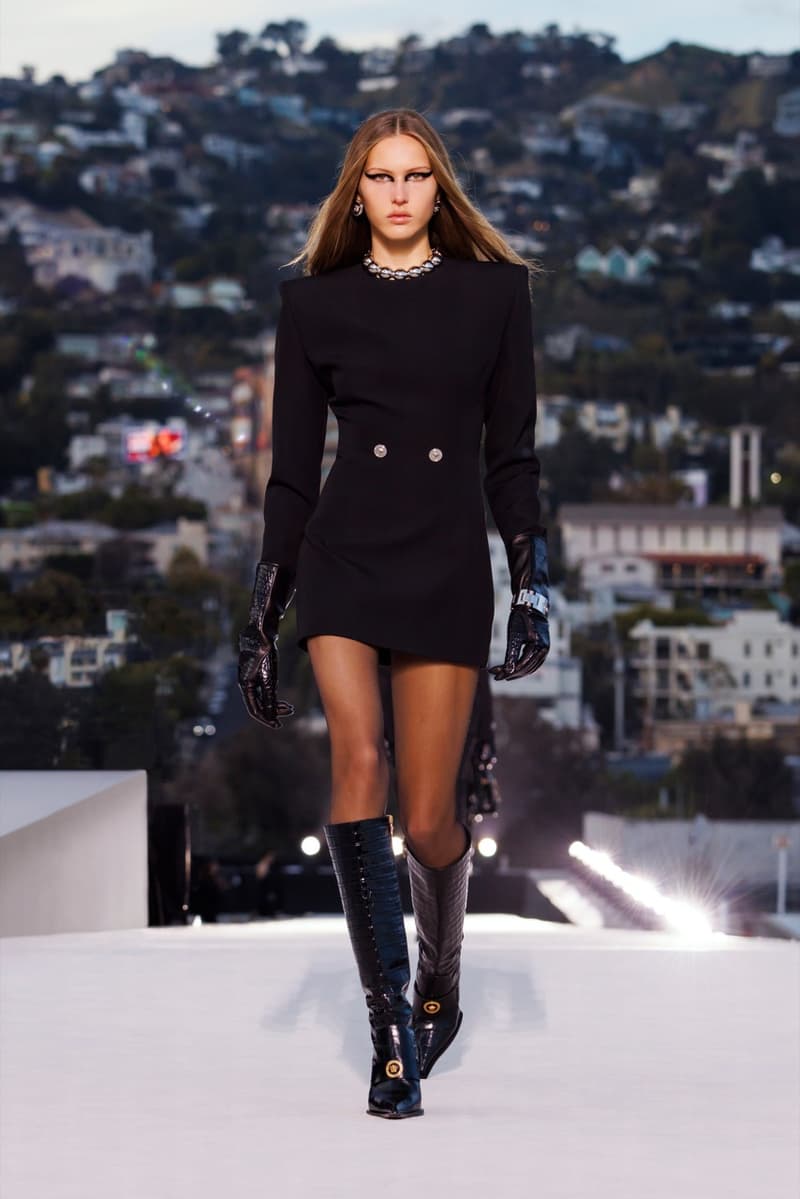 2 of 77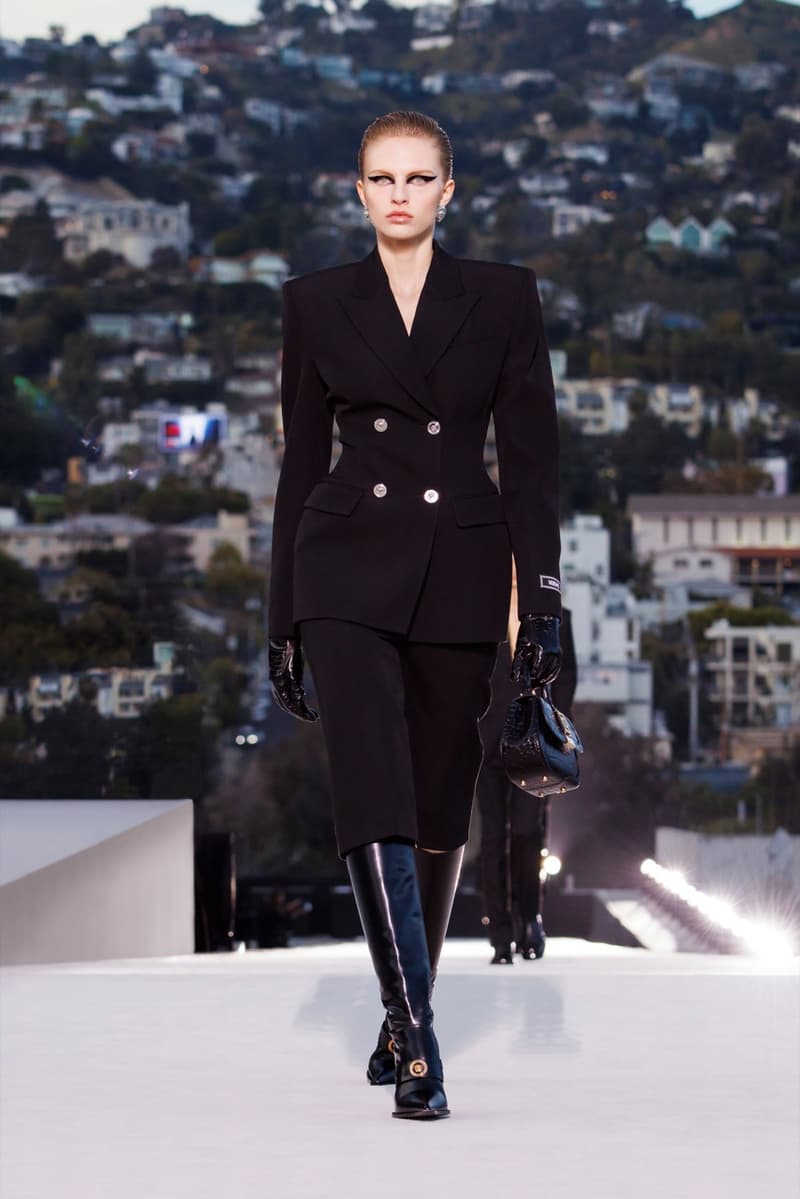 3 of 77
4 of 77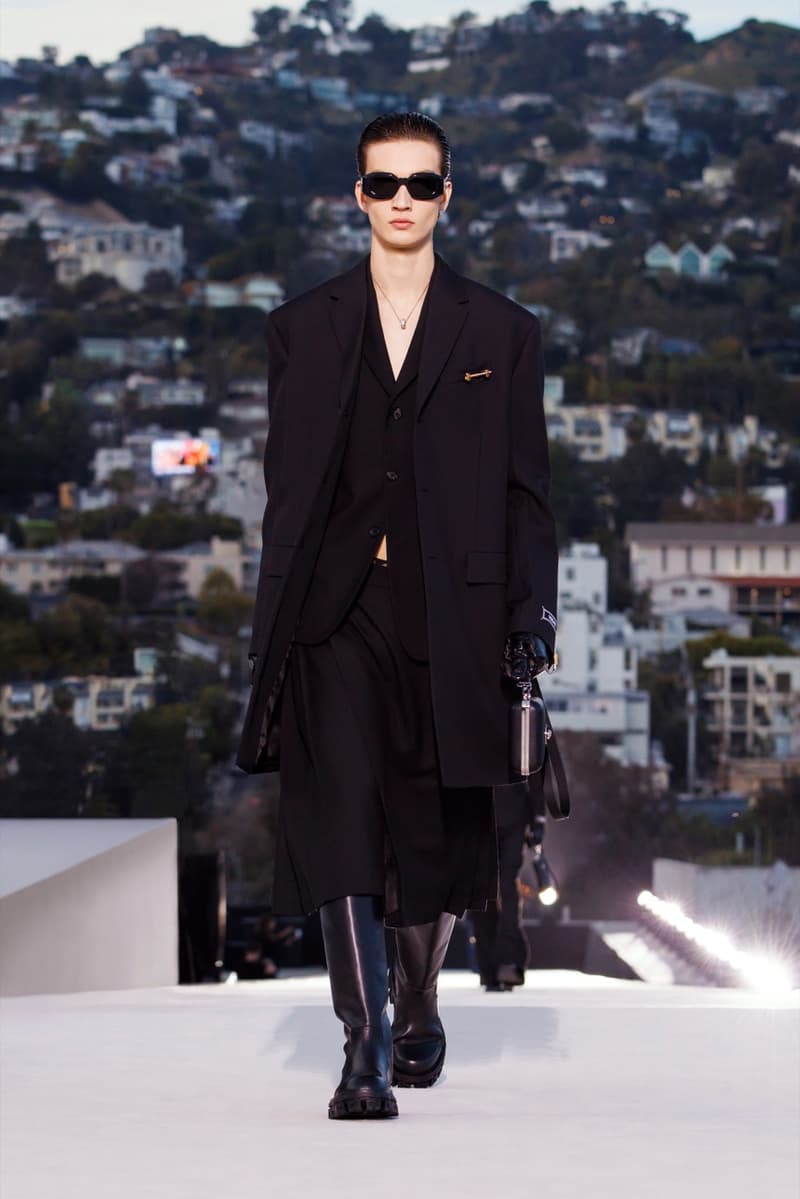 5 of 77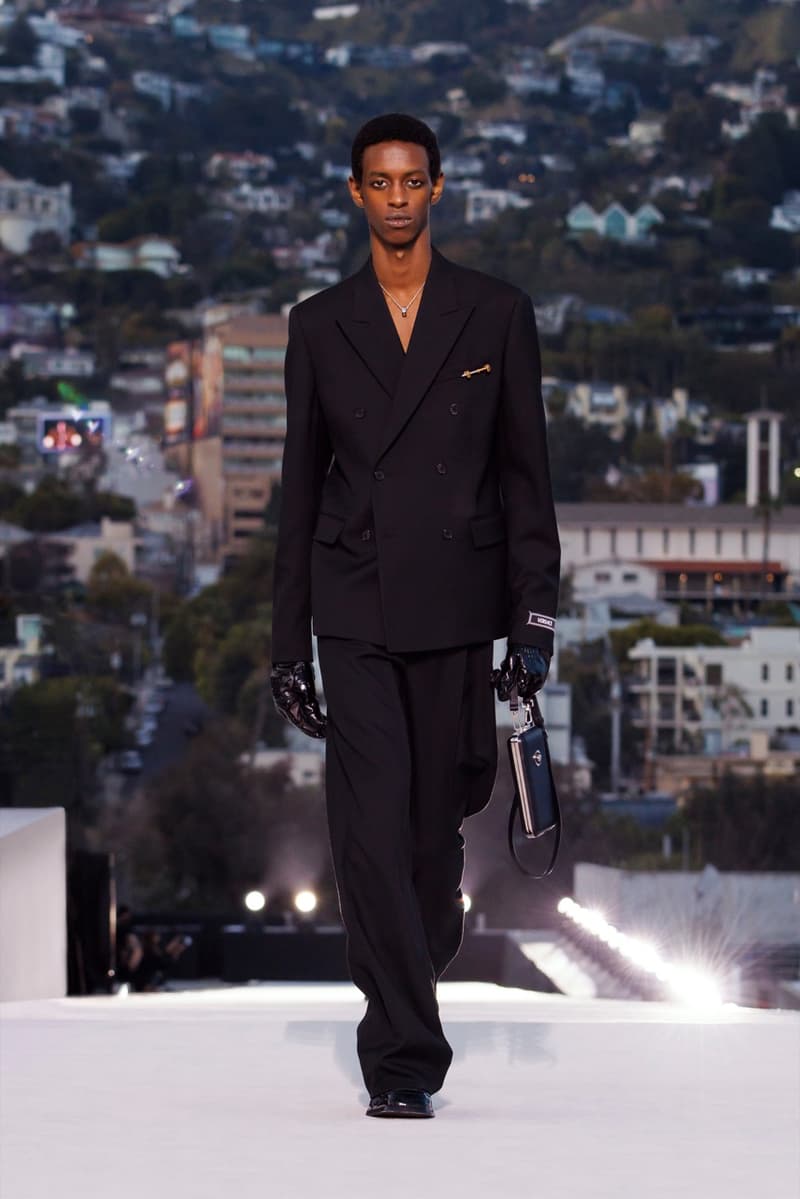 6 of 77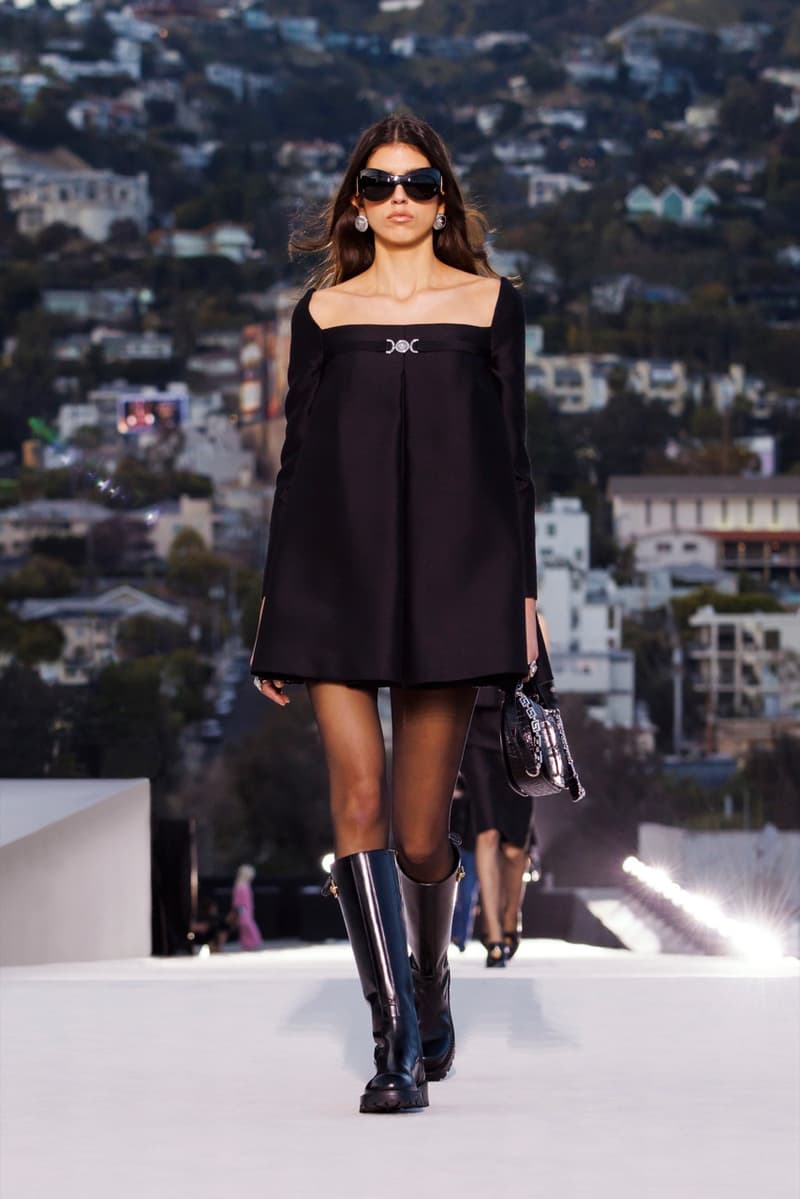 7 of 77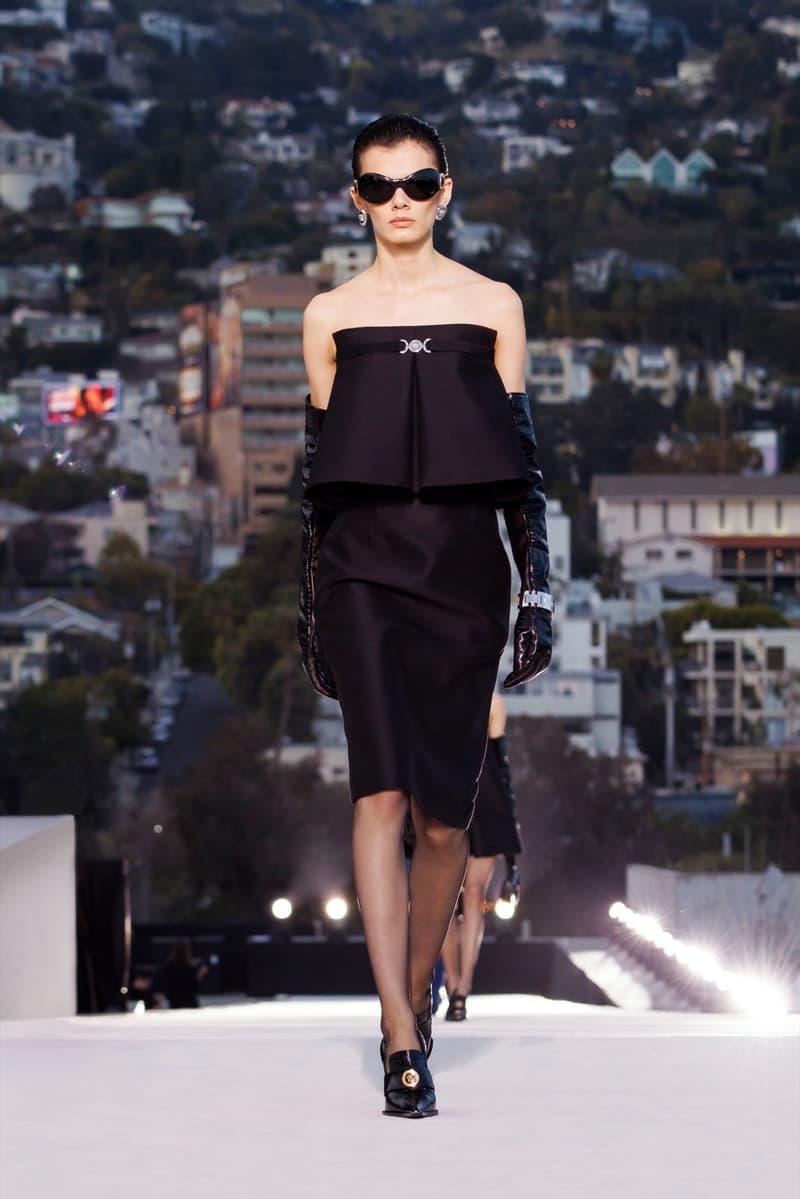 8 of 77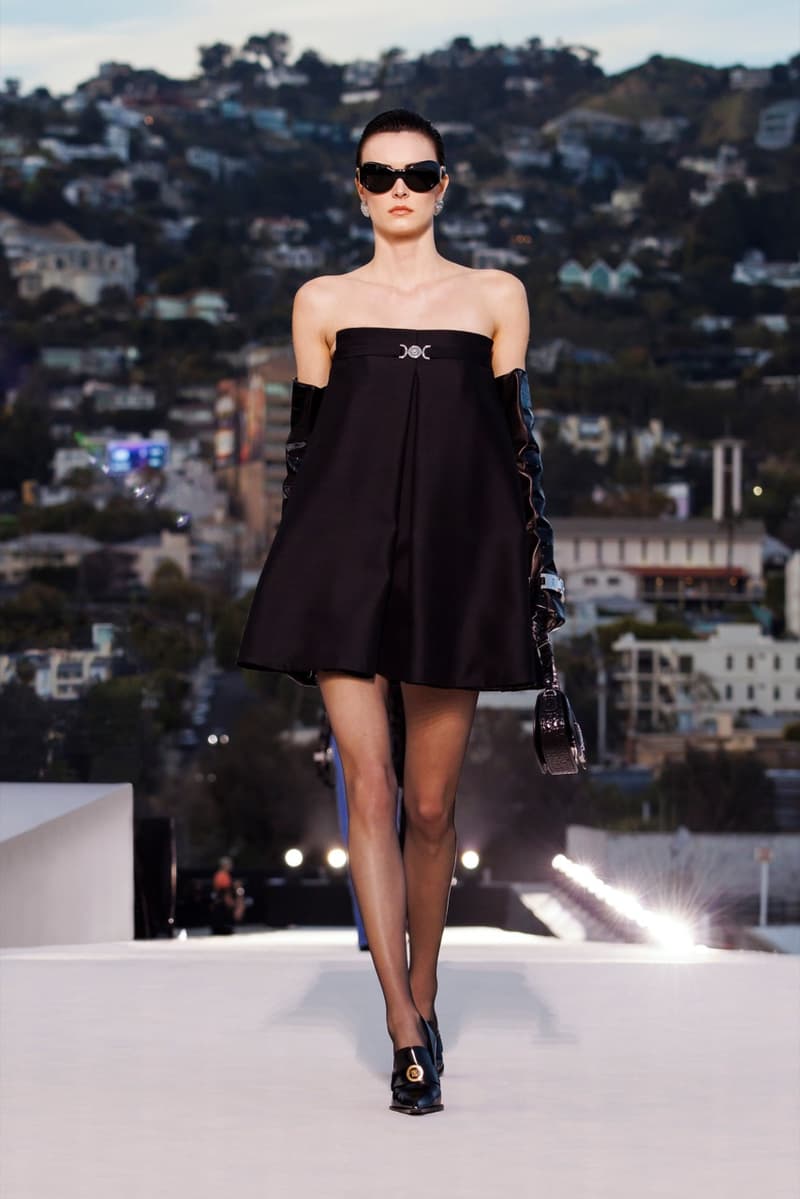 9 of 77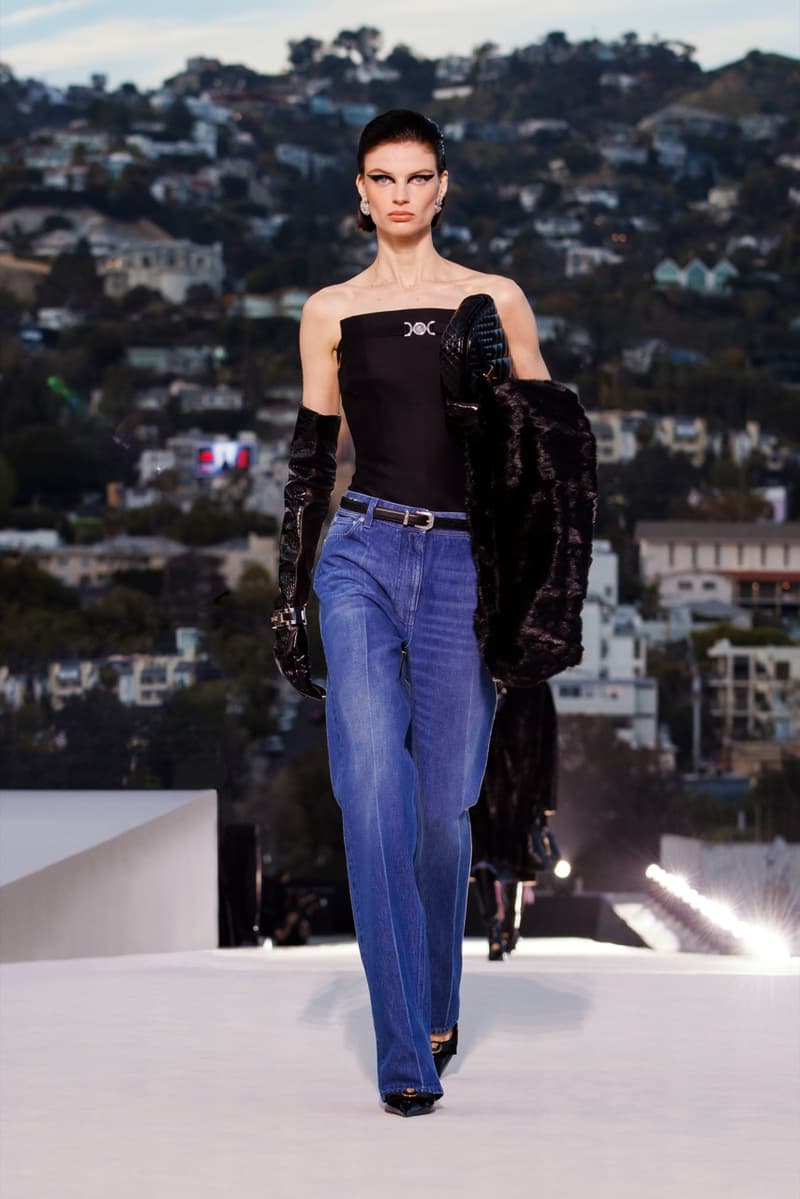 10 of 77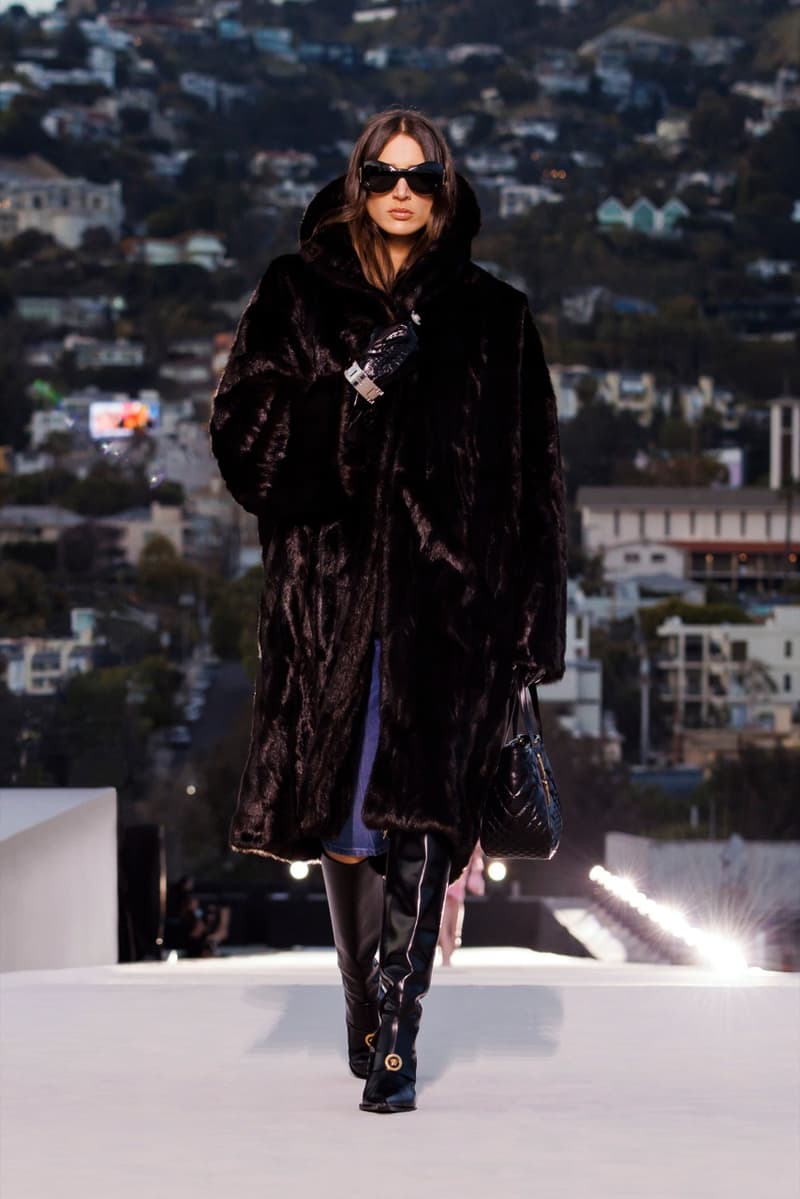 11 of 77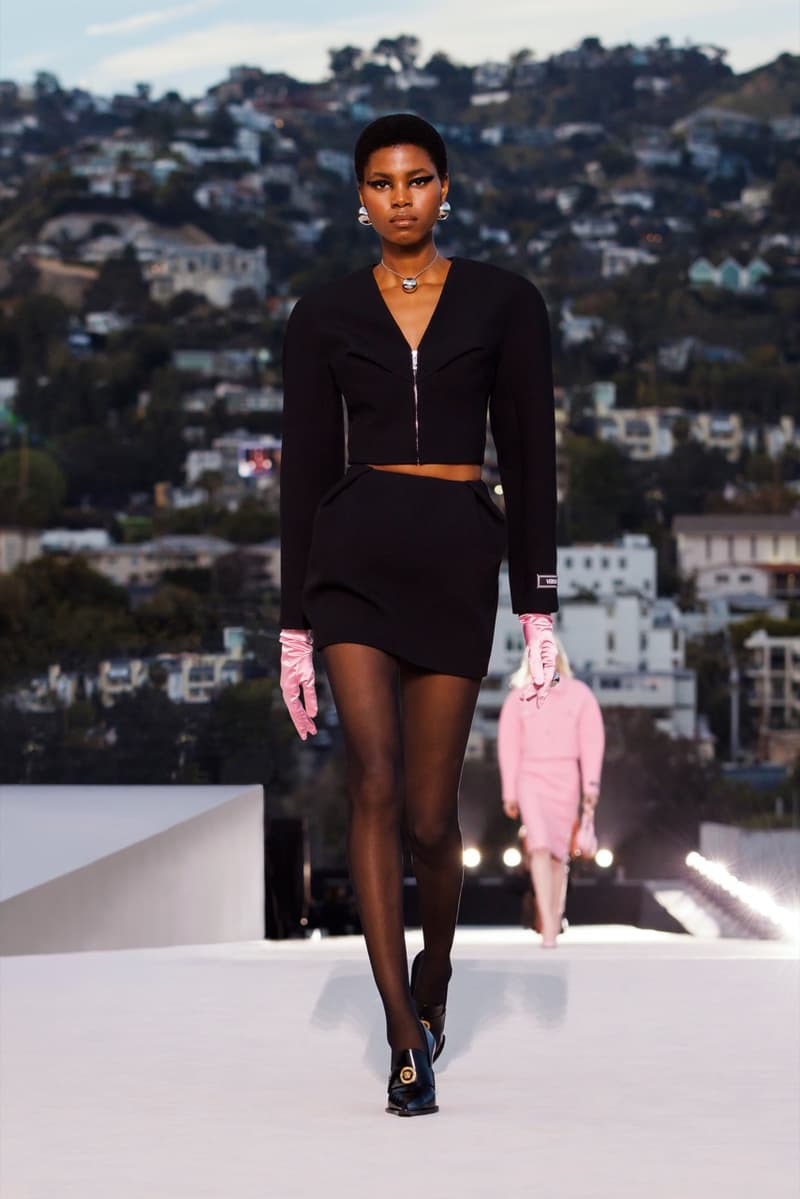 12 of 77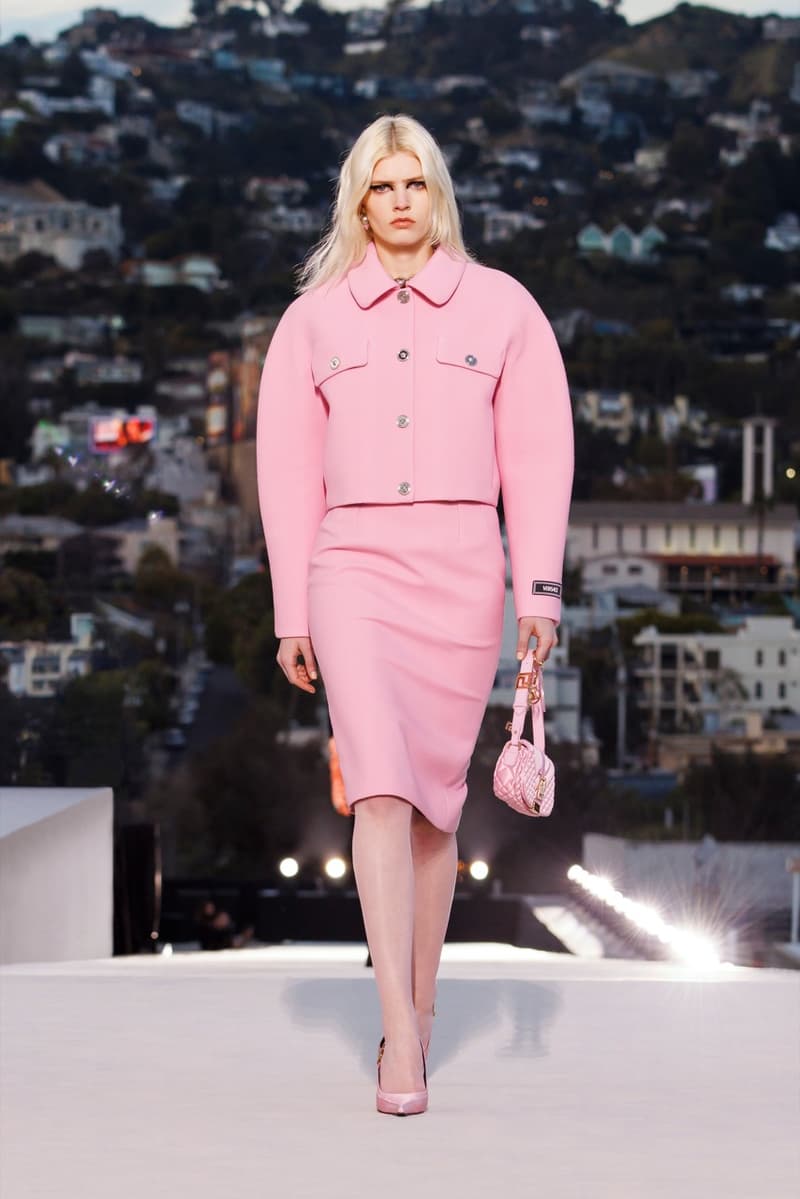 13 of 77
14 of 77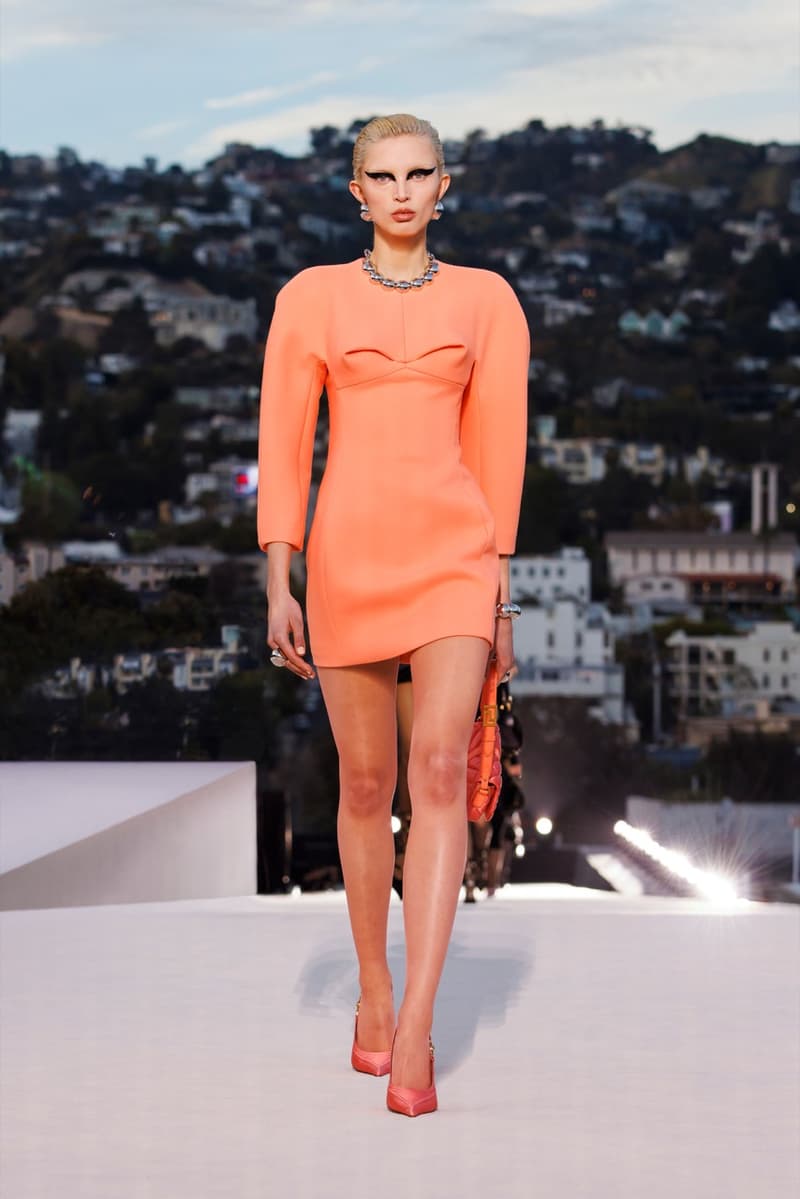 15 of 77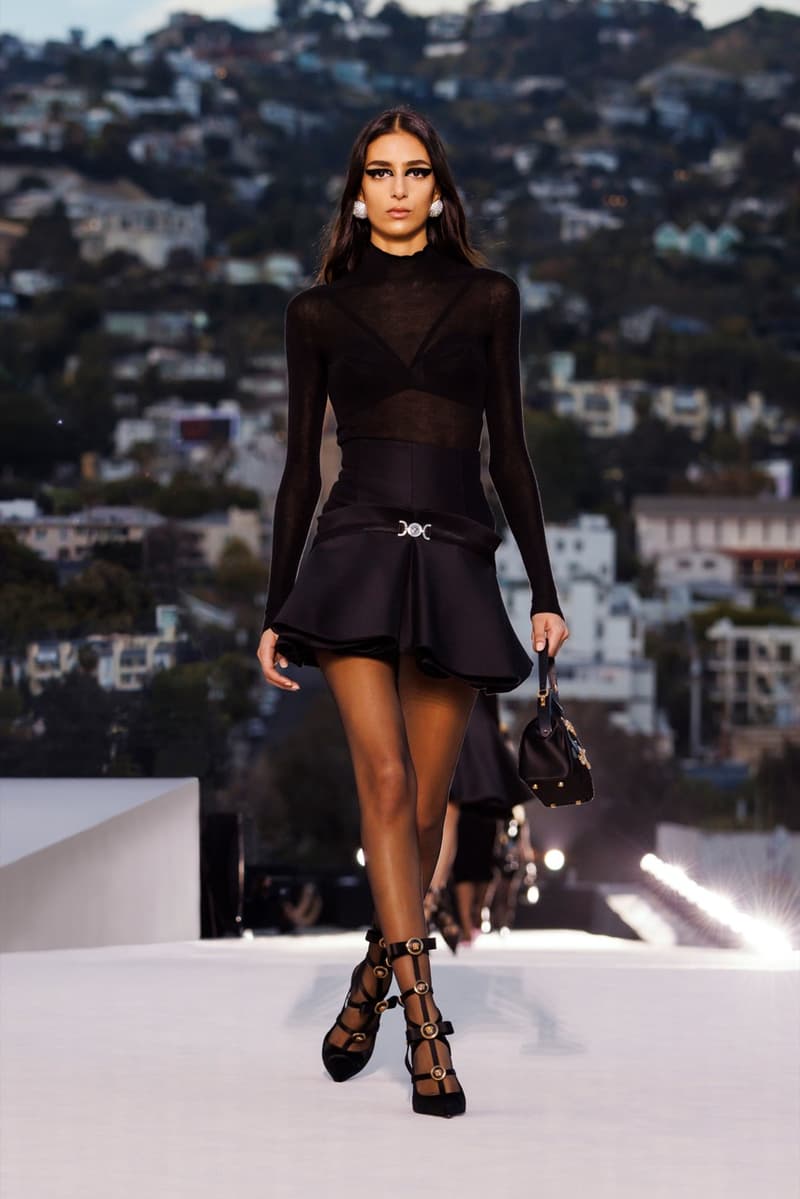 16 of 77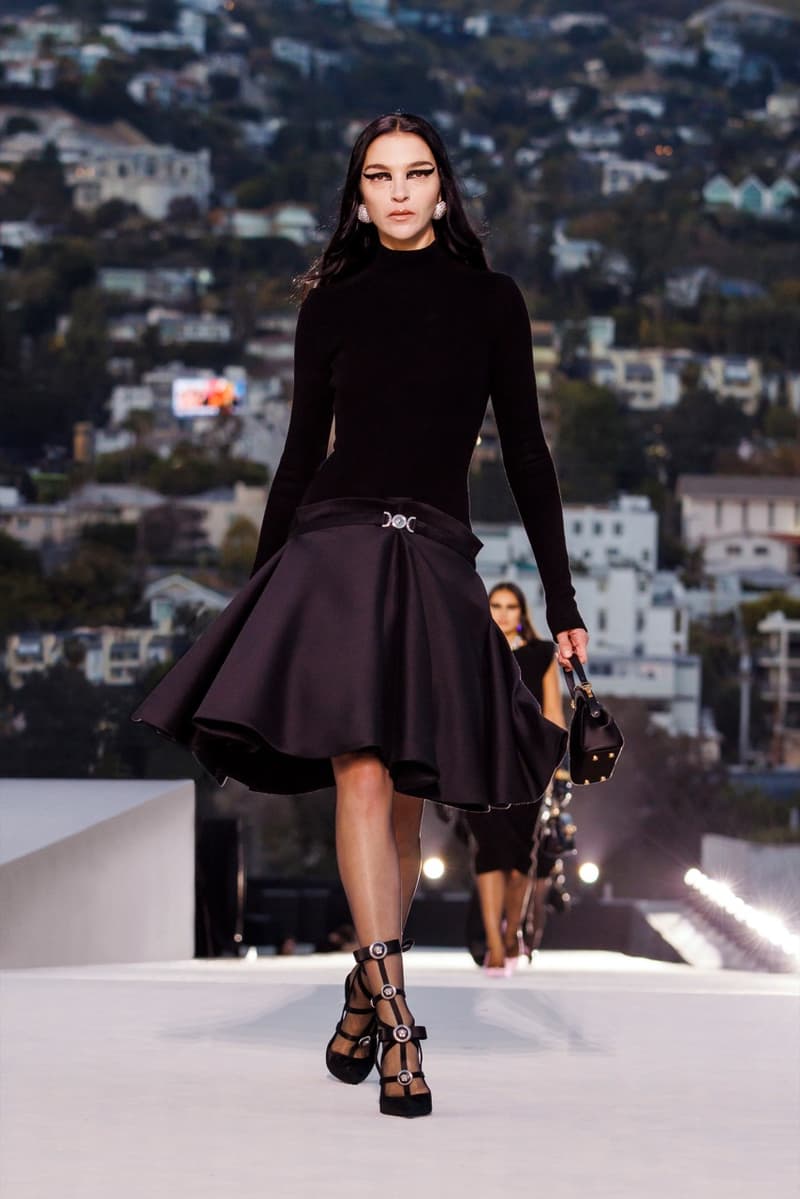 17 of 77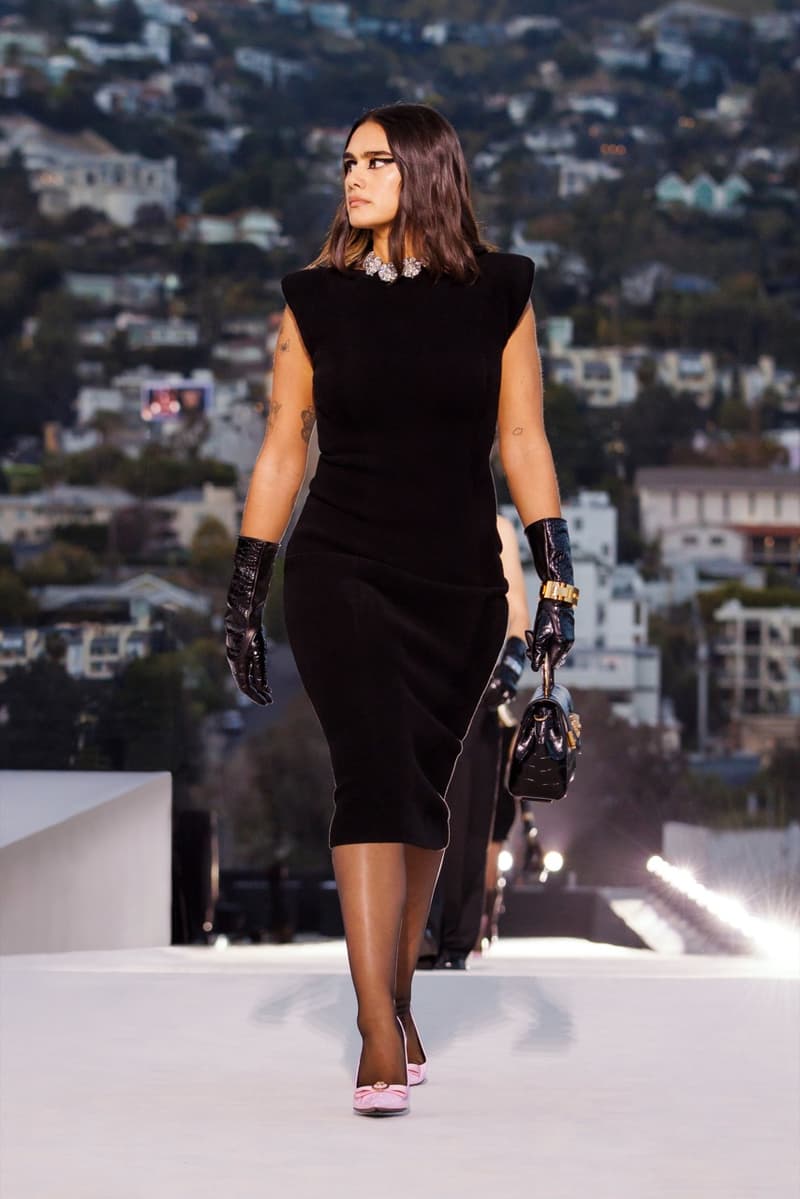 18 of 77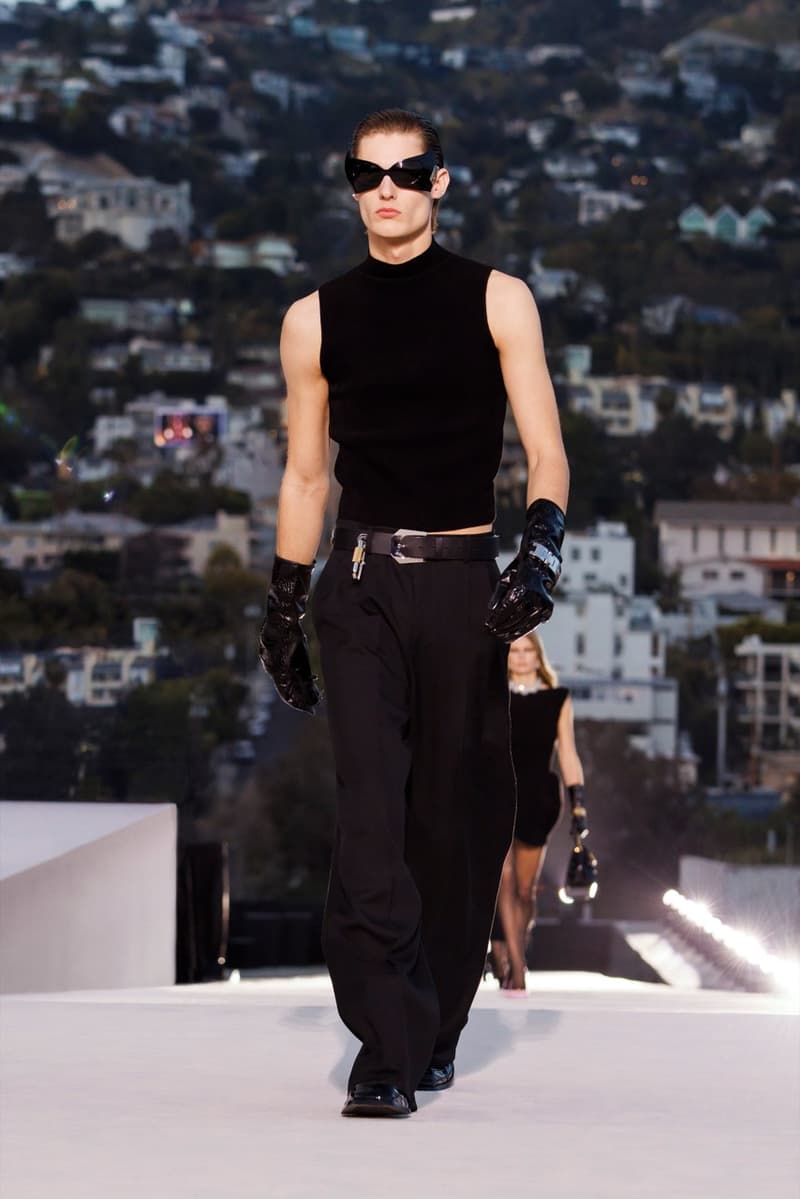 19 of 77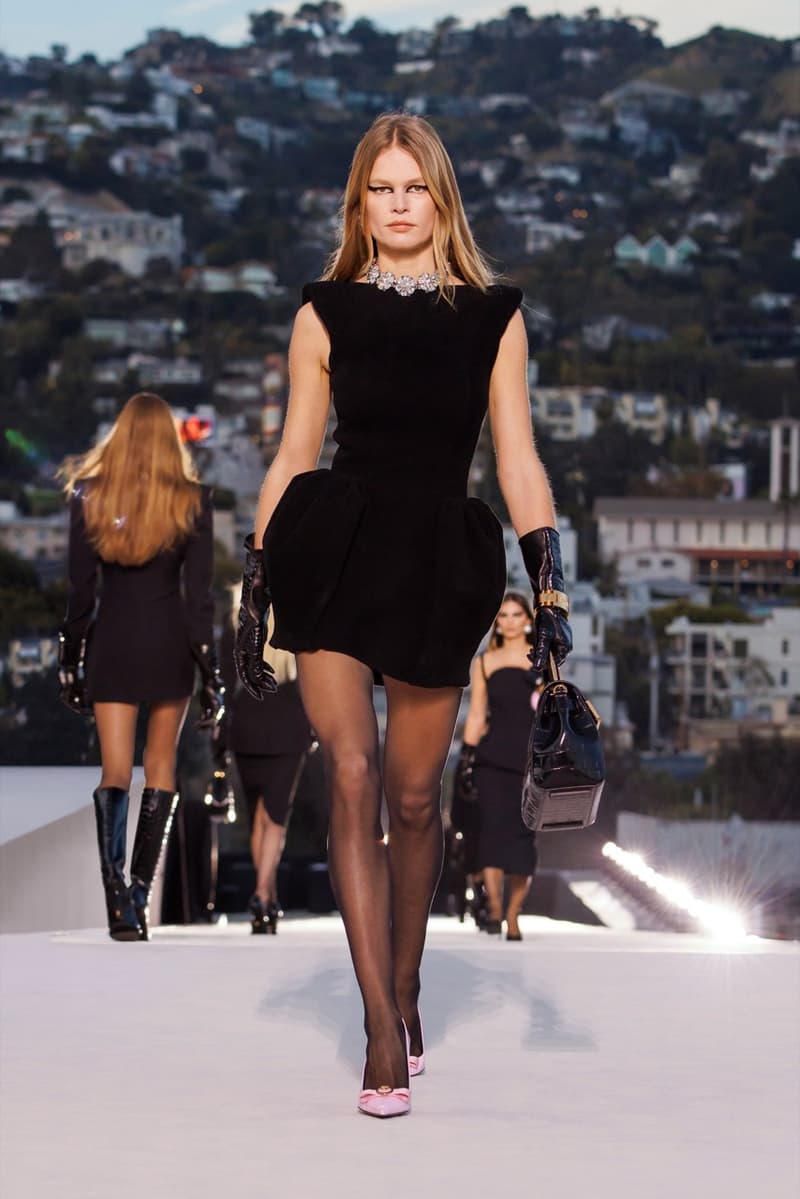 20 of 77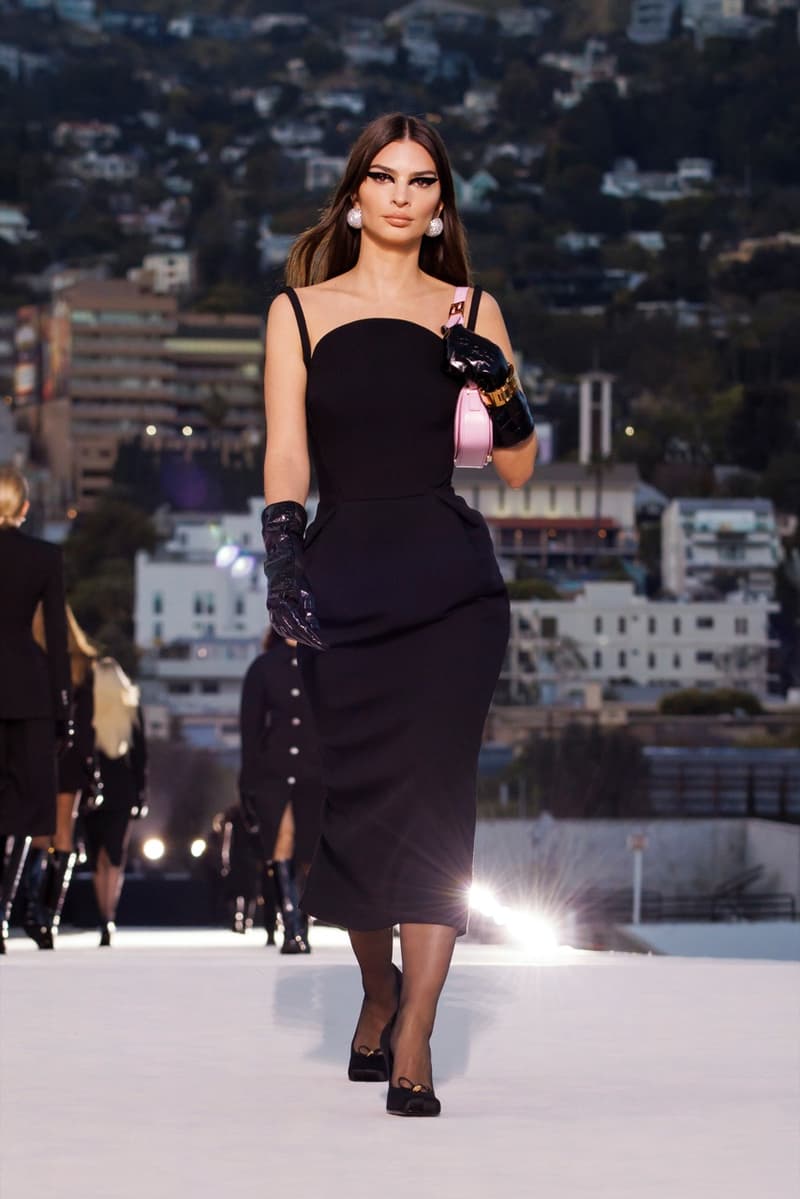 21 of 77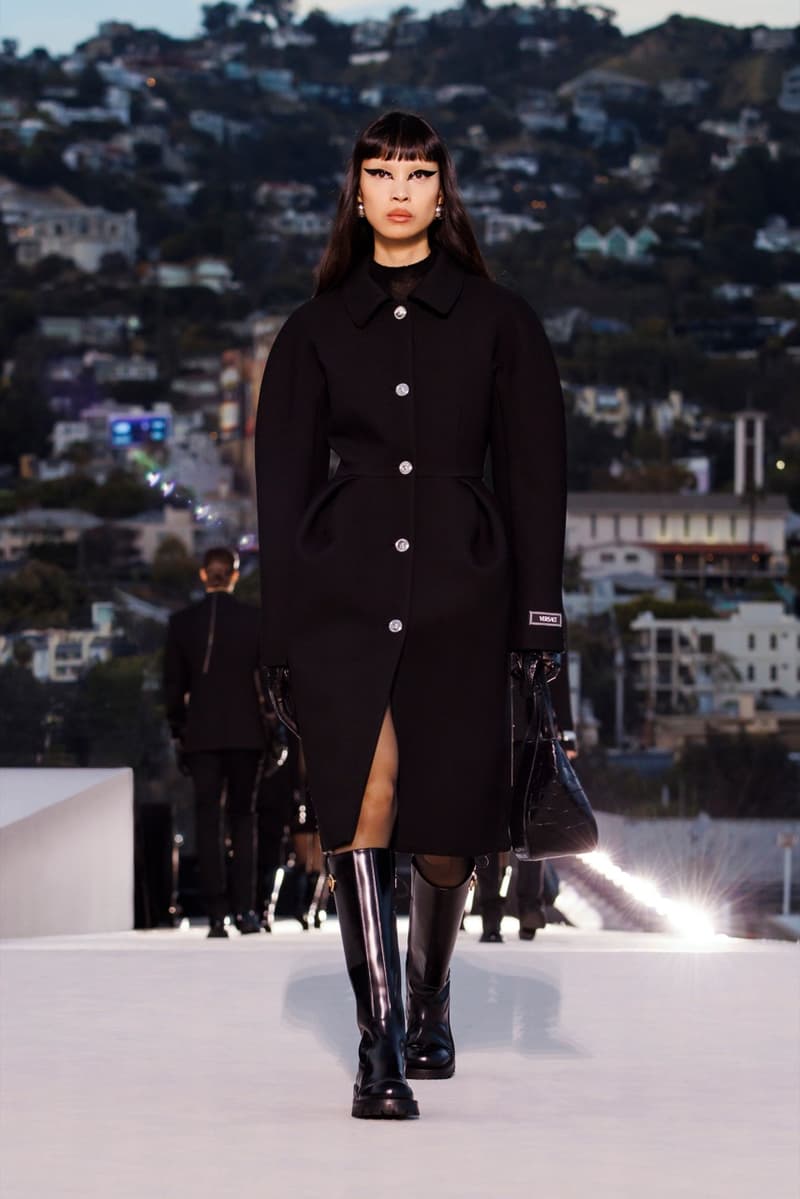 22 of 77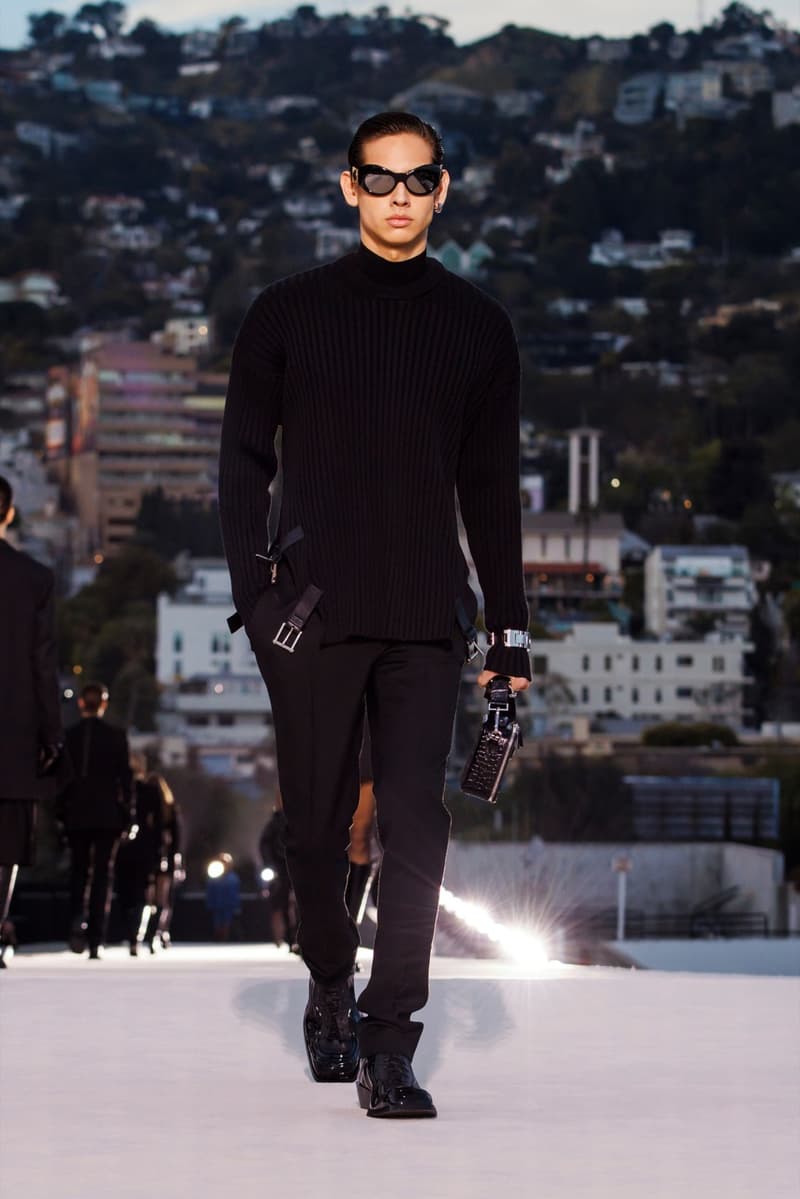 23 of 77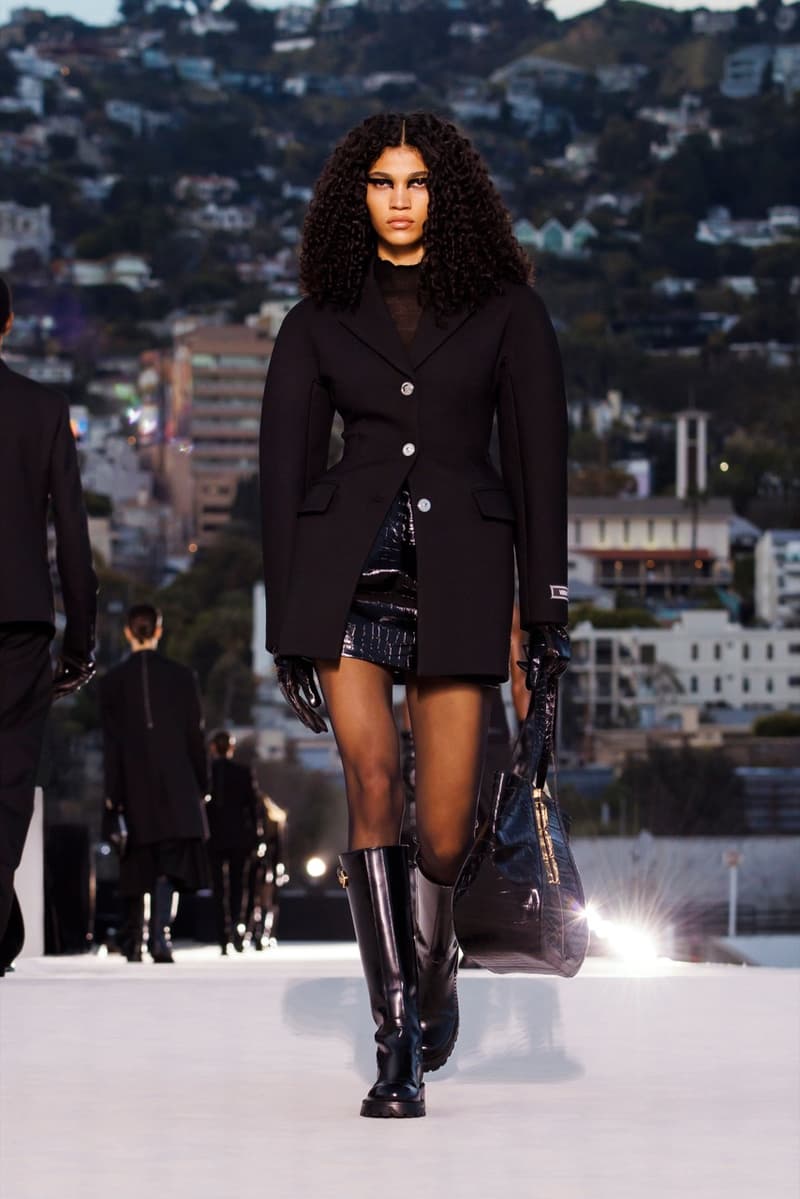 24 of 77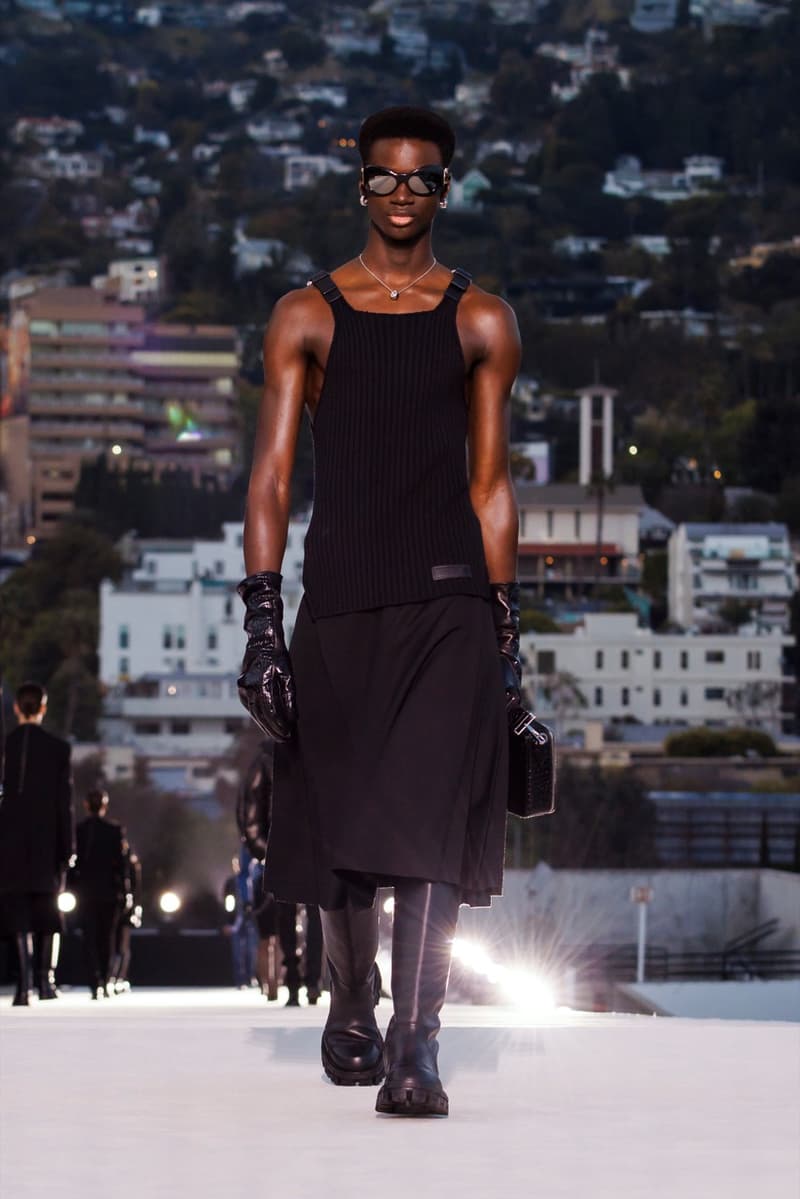 25 of 77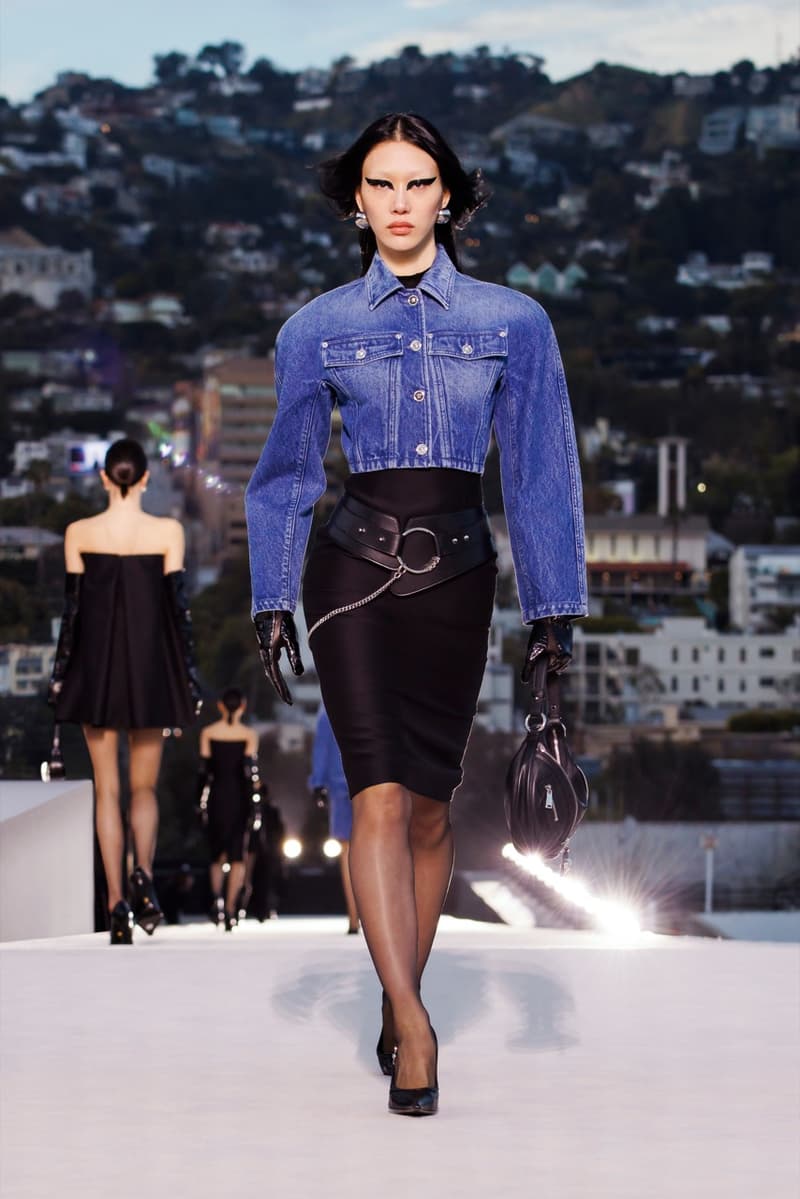 26 of 77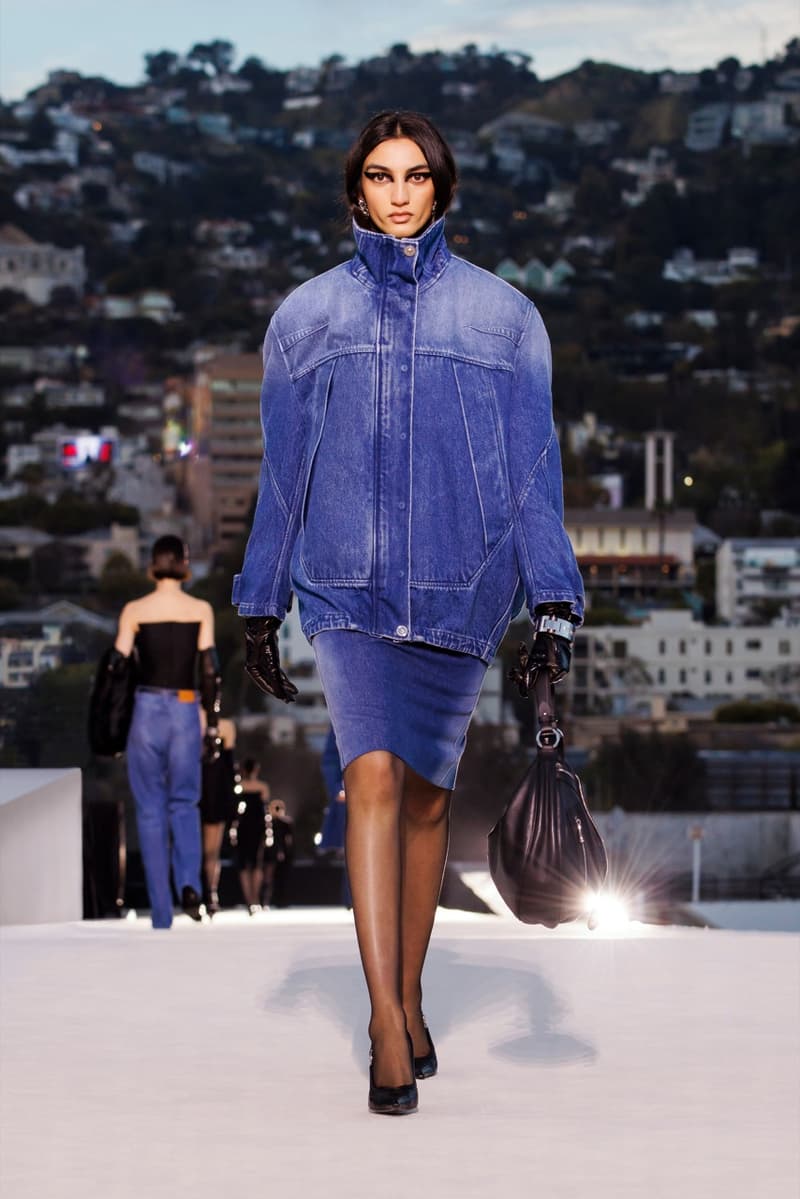 27 of 77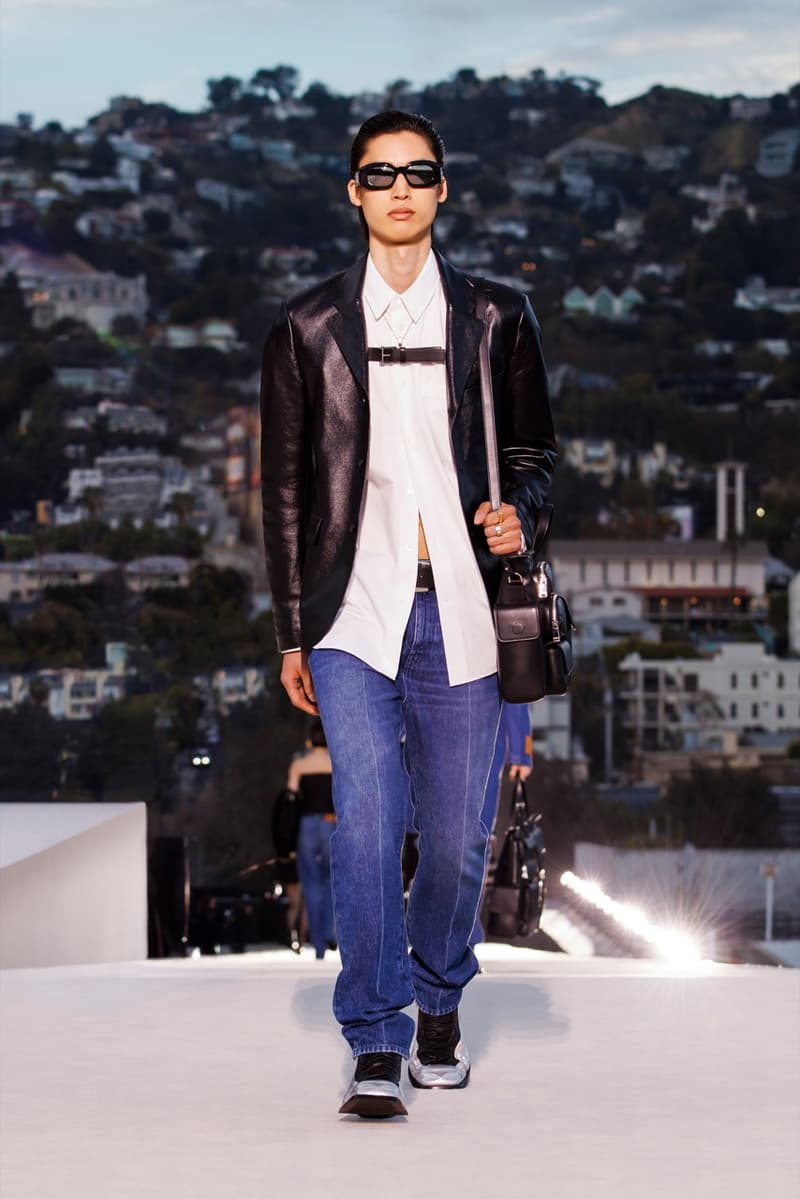 28 of 77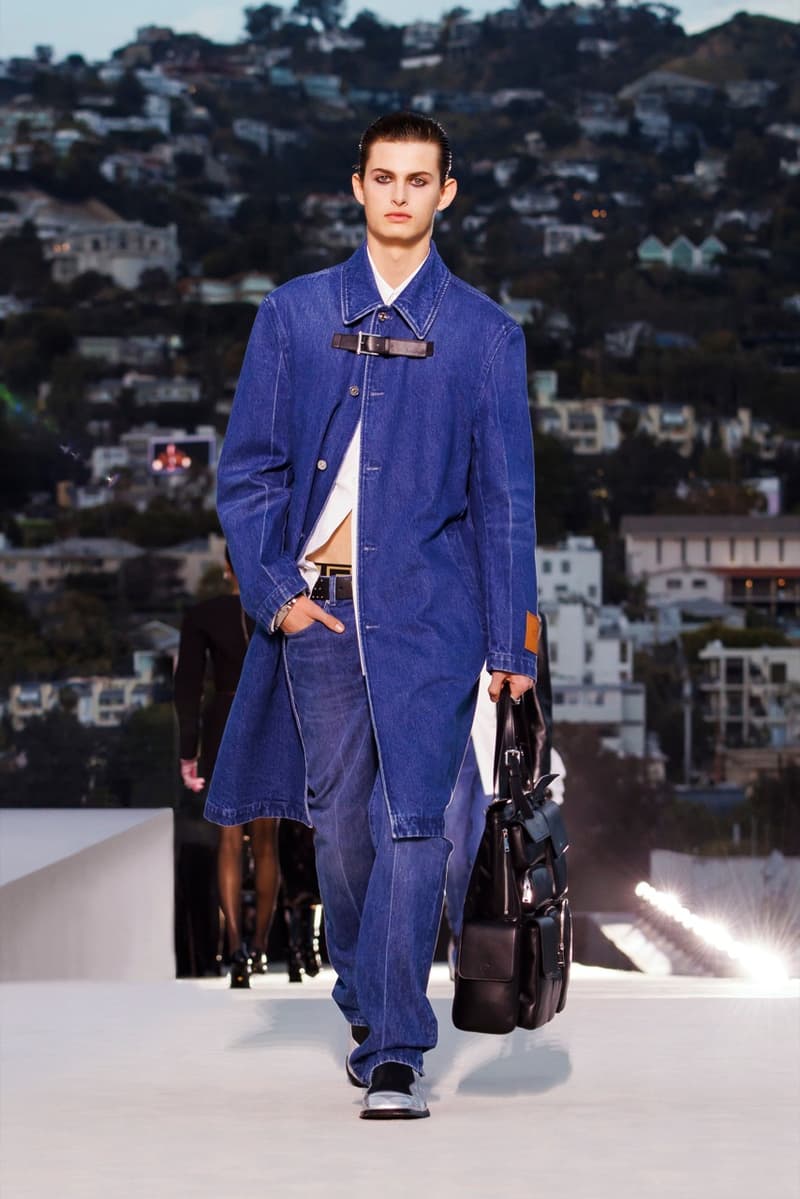 29 of 77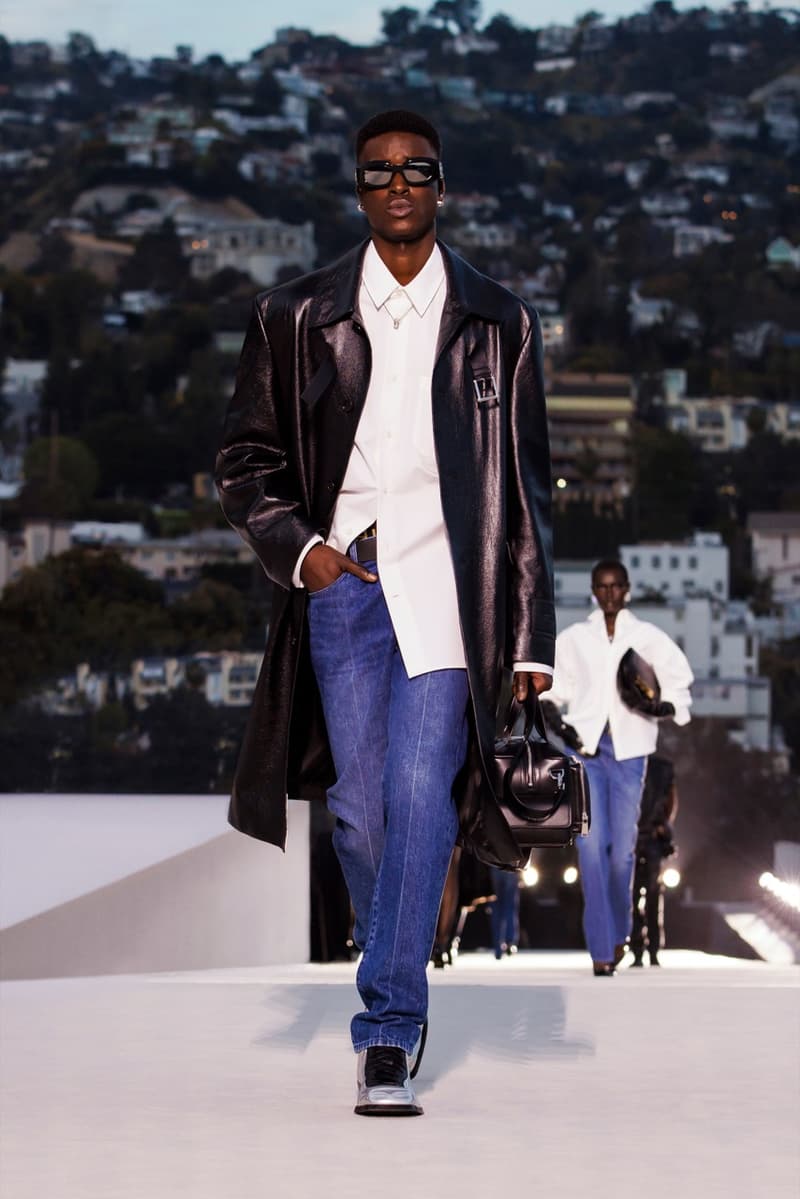 30 of 77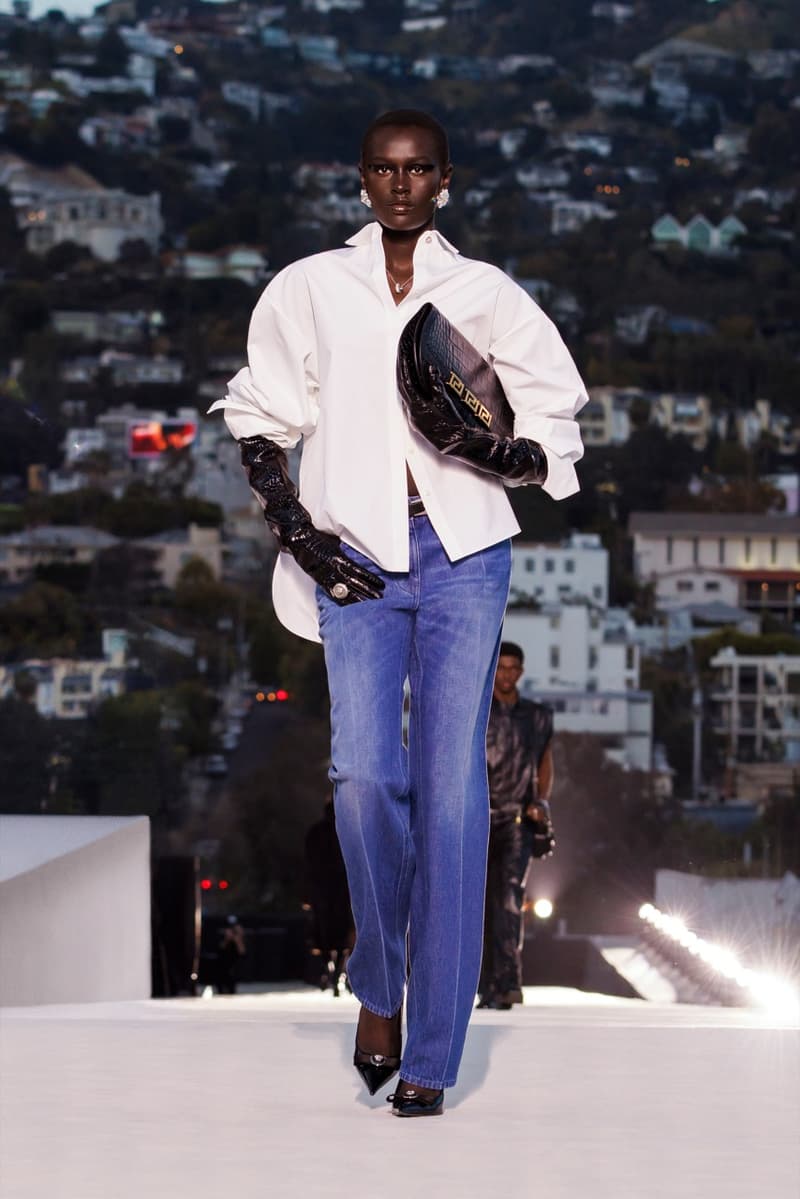 31 of 77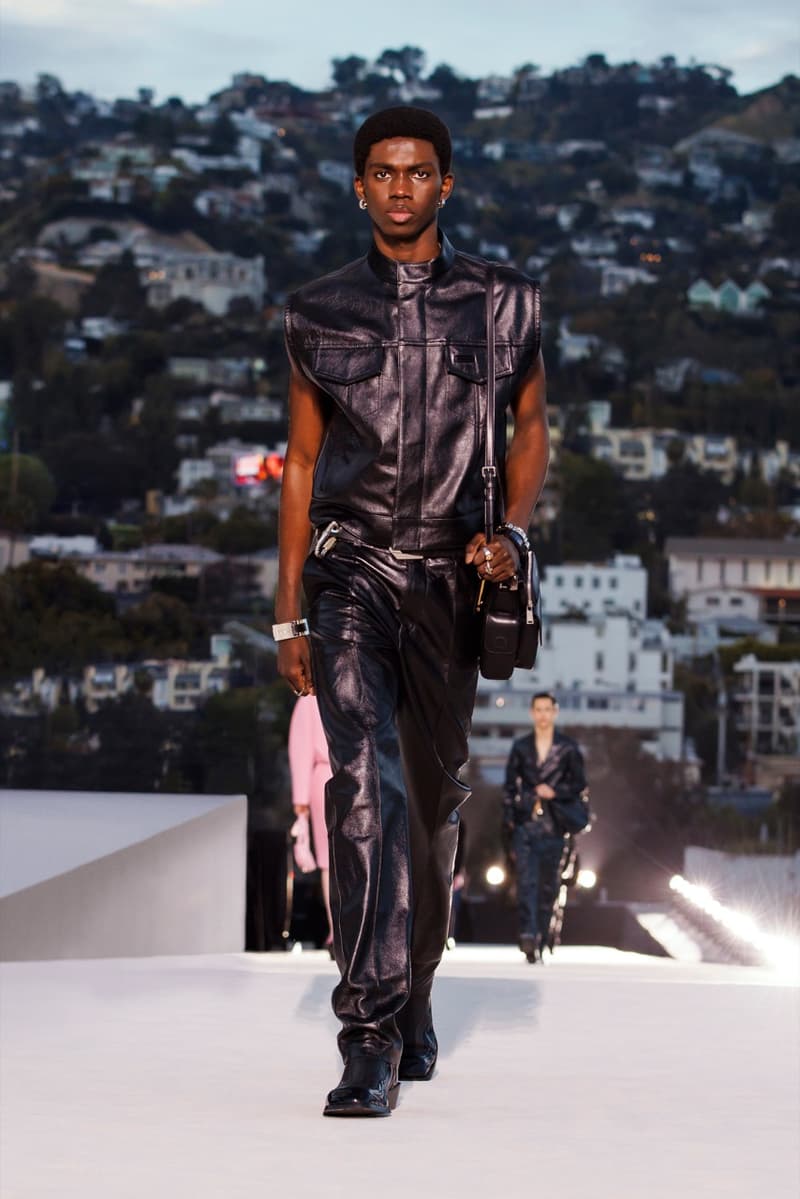 32 of 77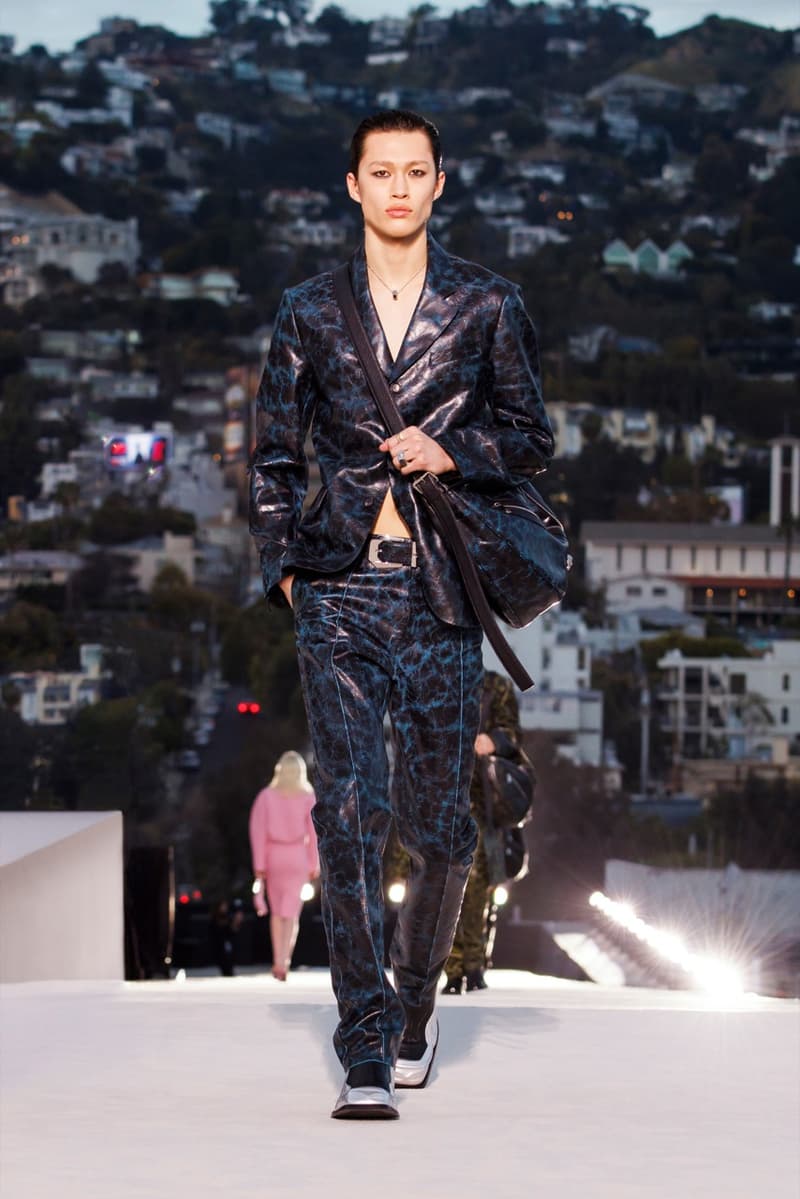 33 of 77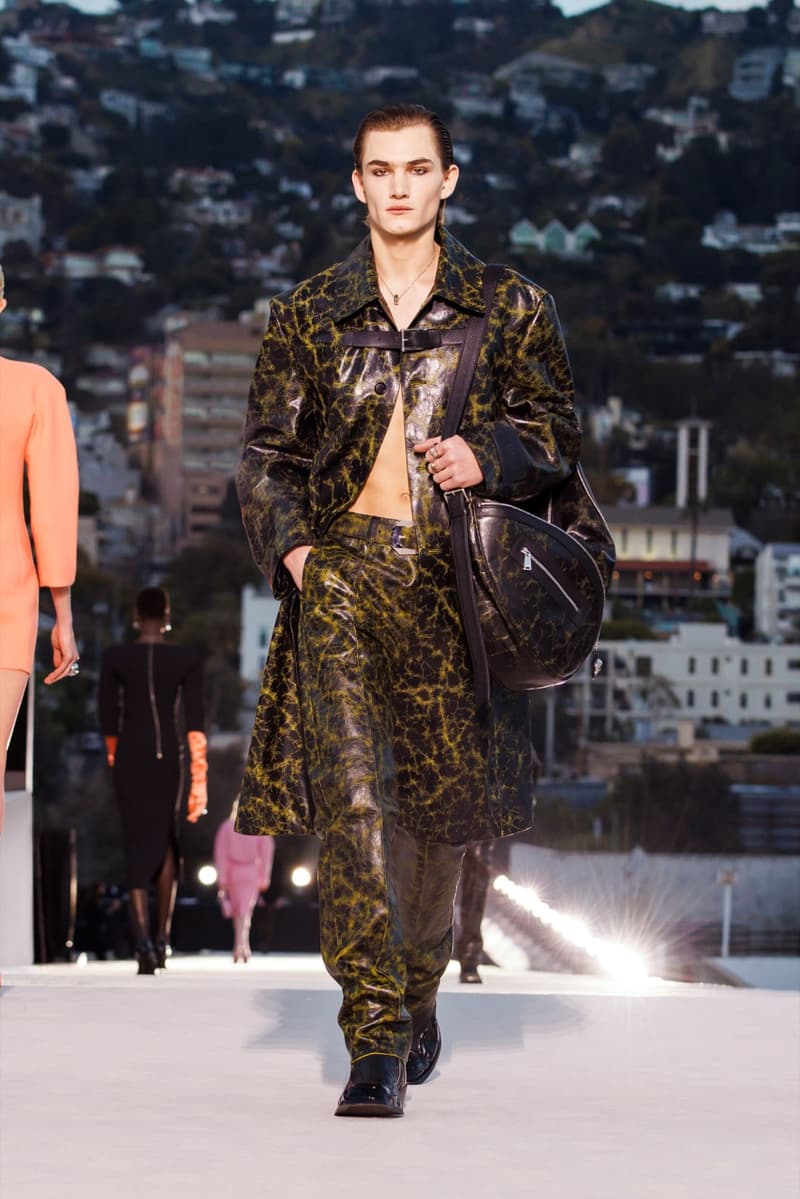 34 of 77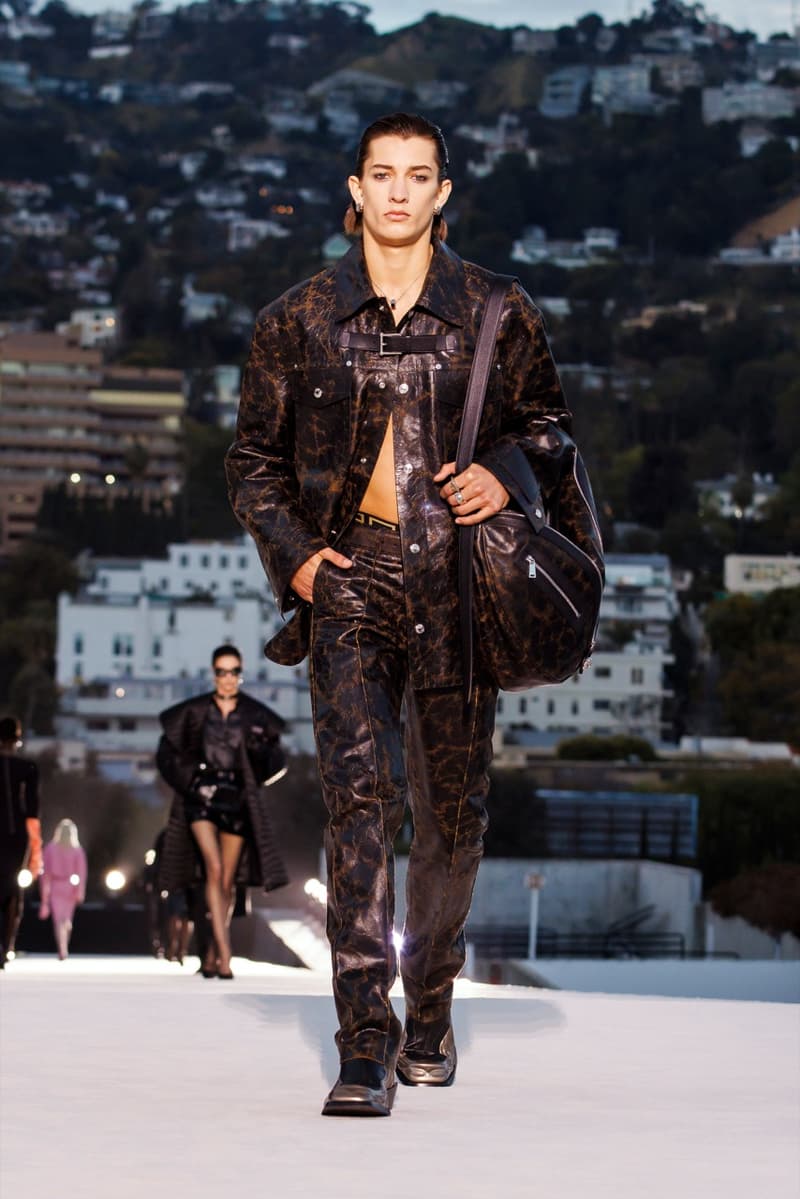 35 of 77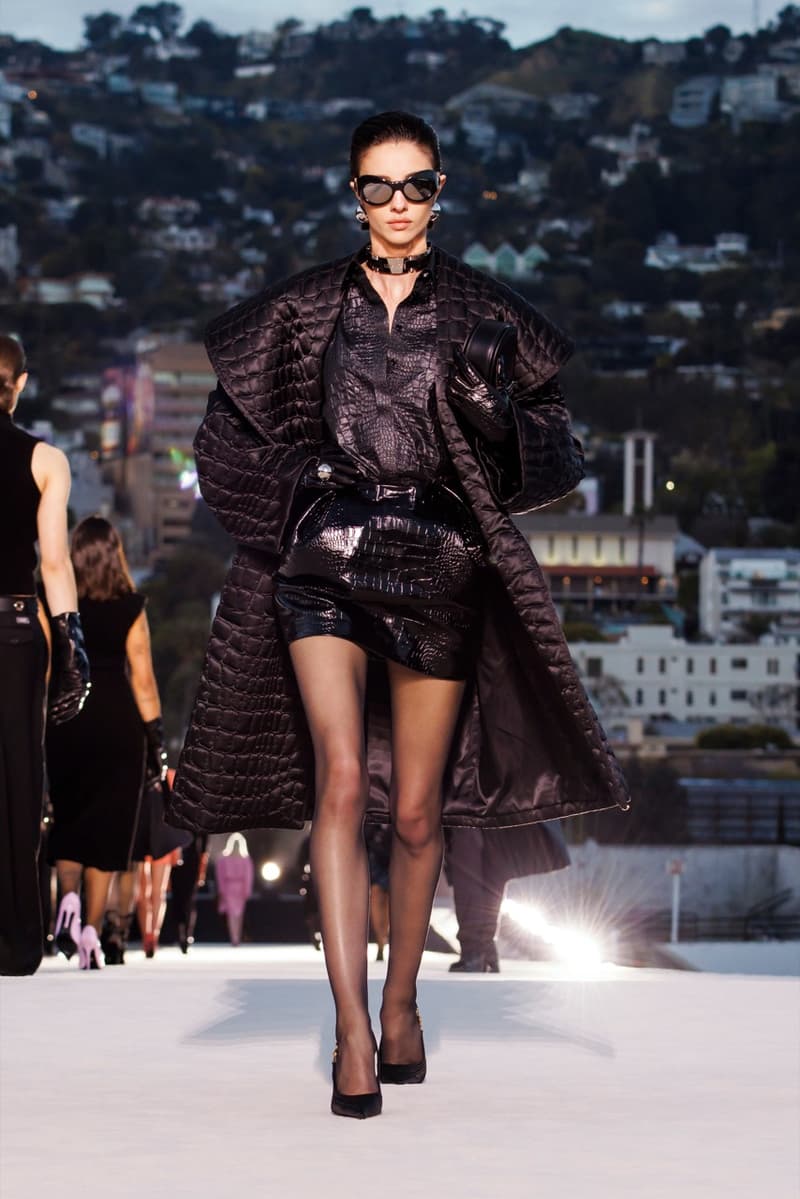 36 of 77
37 of 77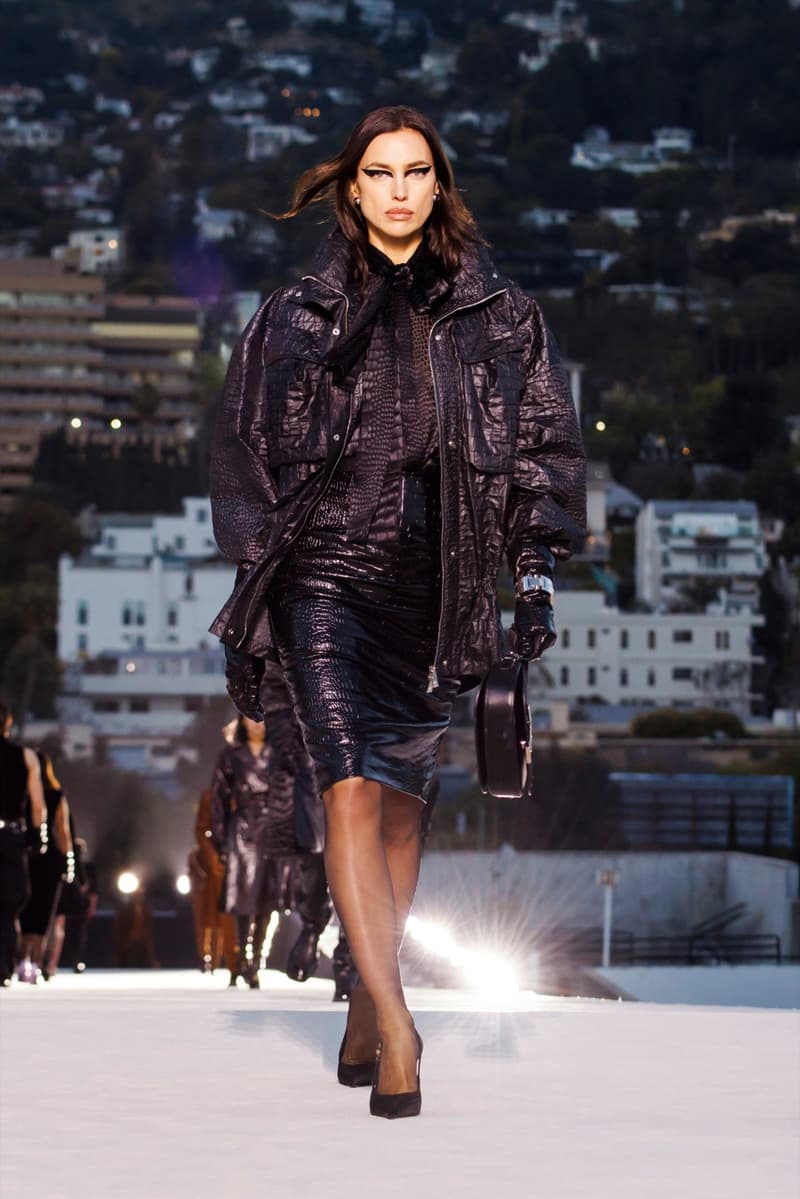 38 of 77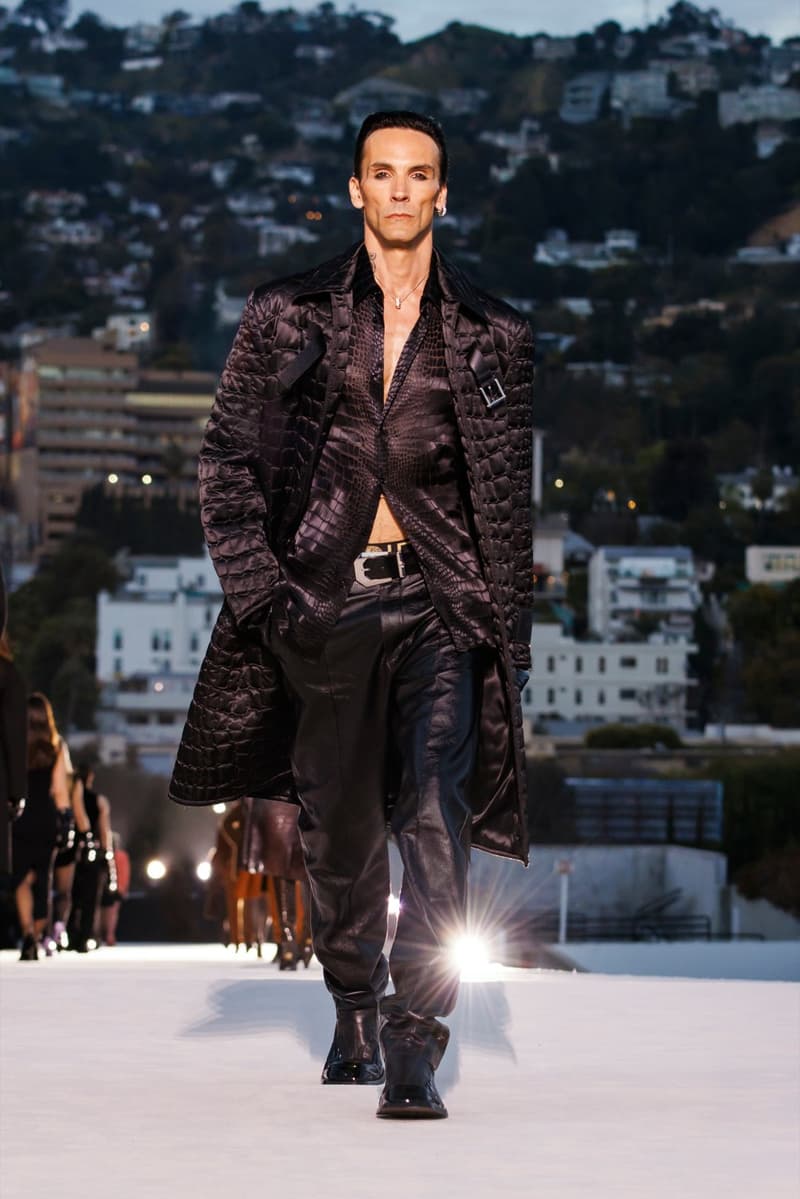 39 of 77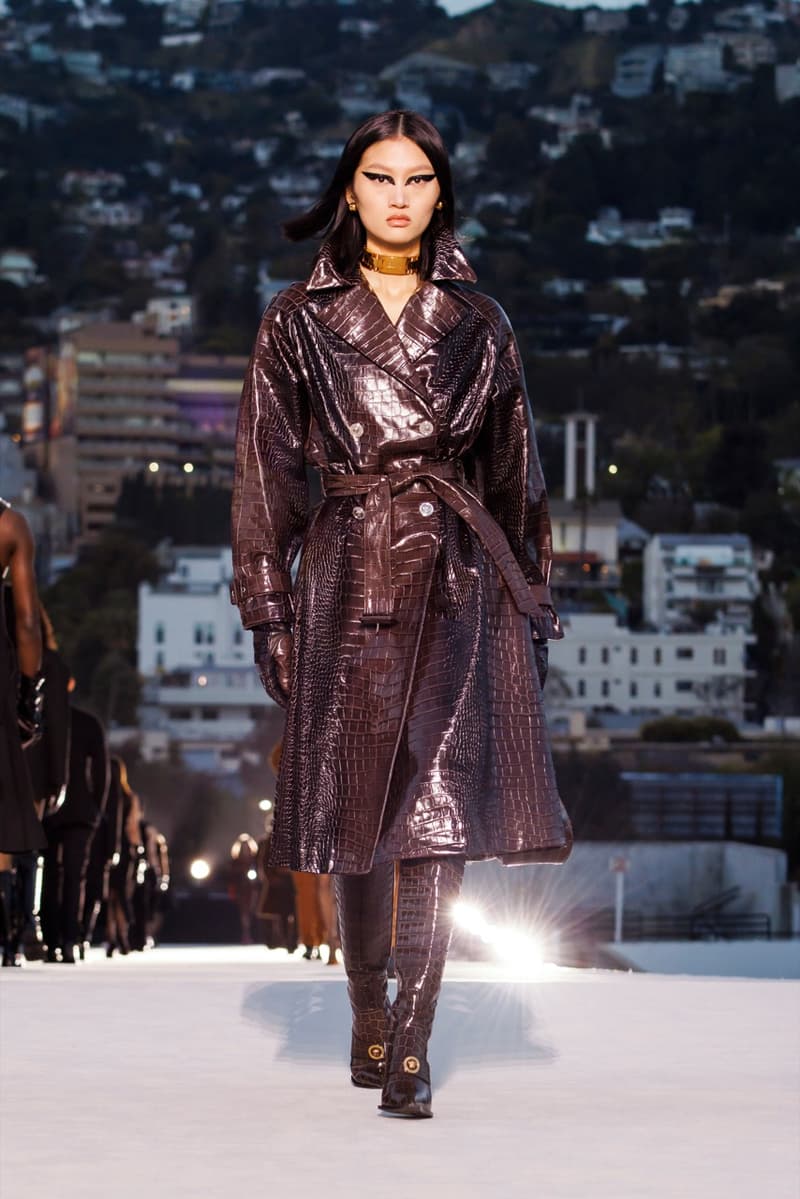 40 of 77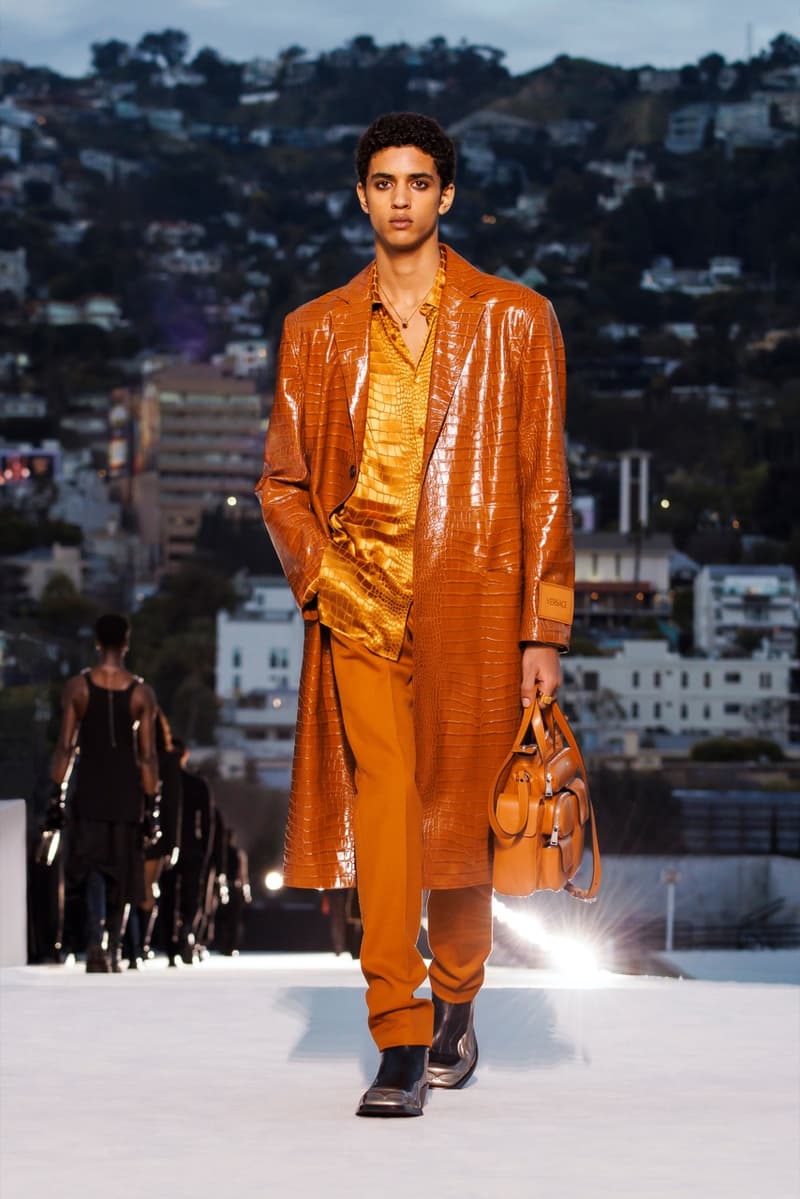 41 of 77
42 of 77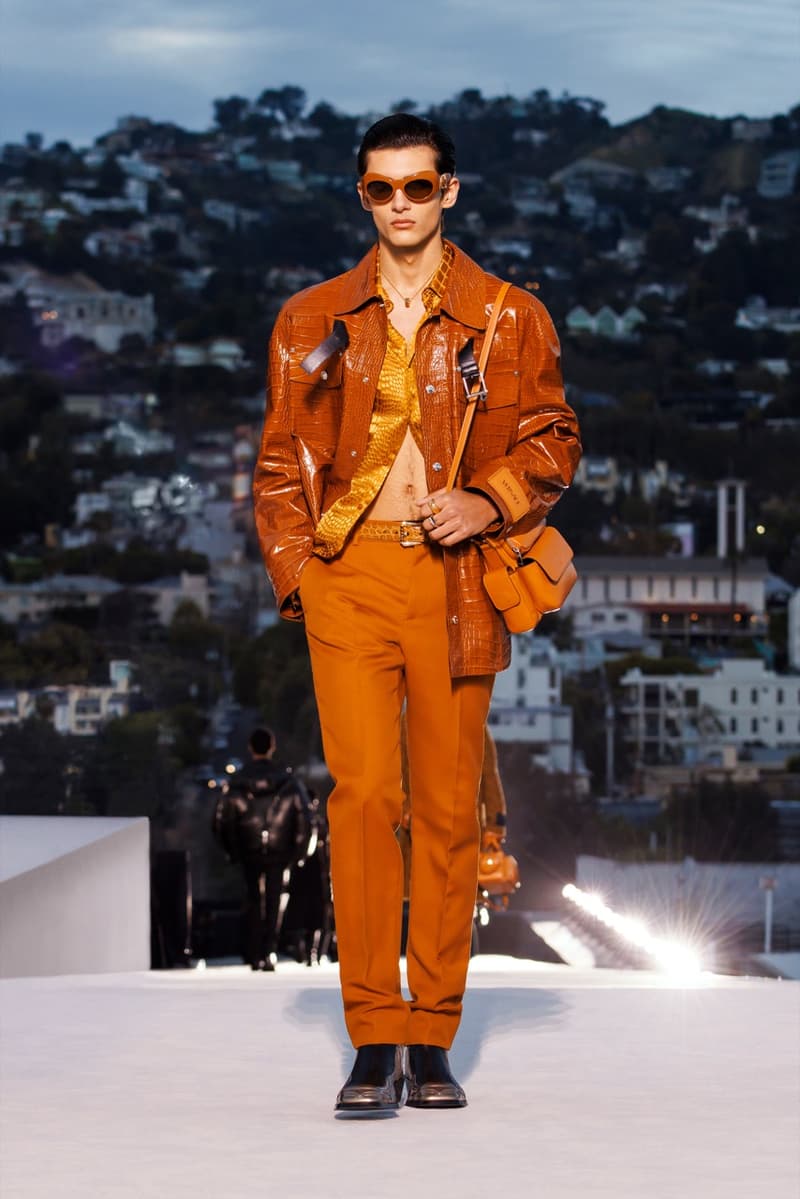 43 of 77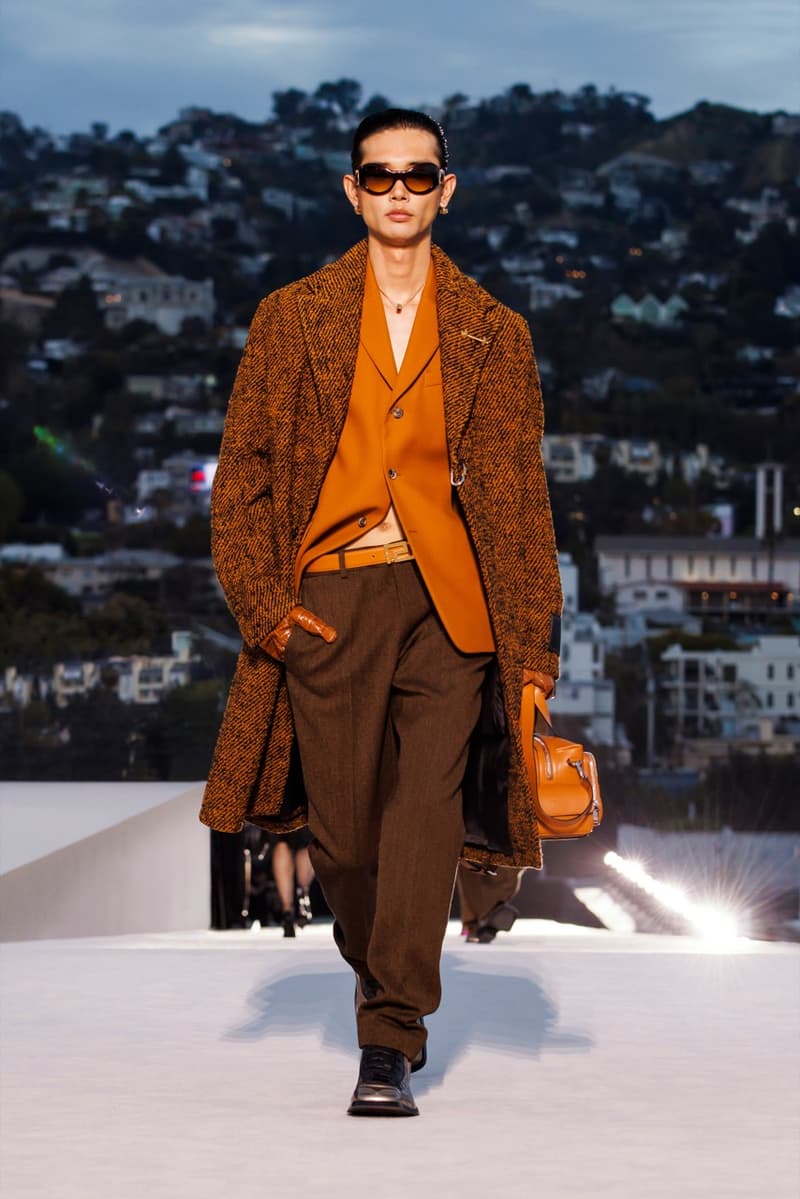 44 of 77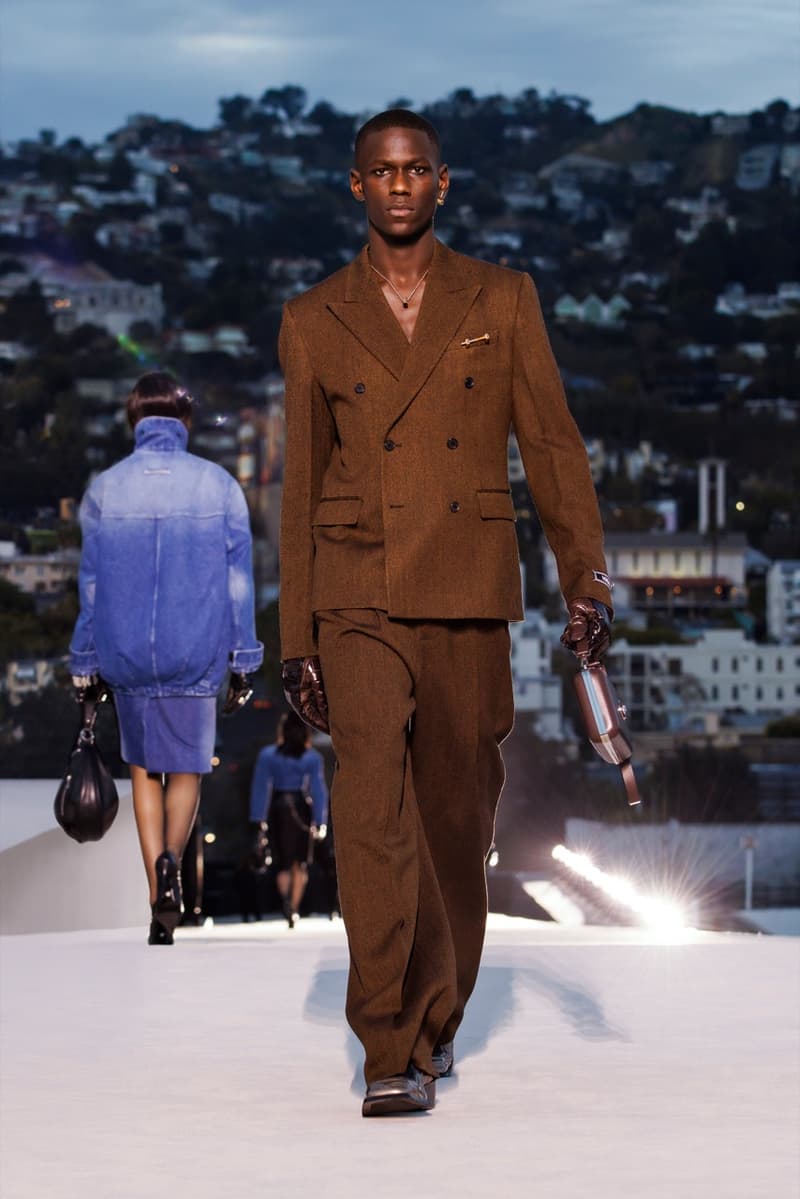 45 of 77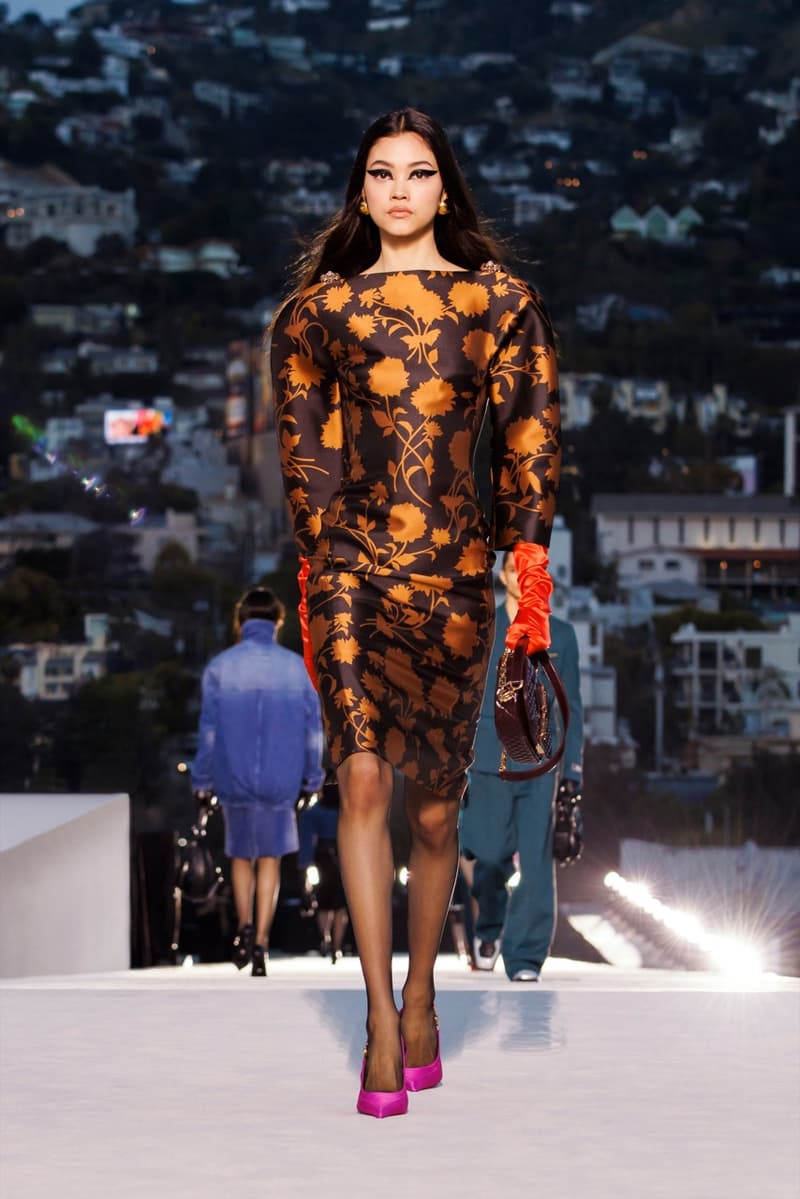 46 of 77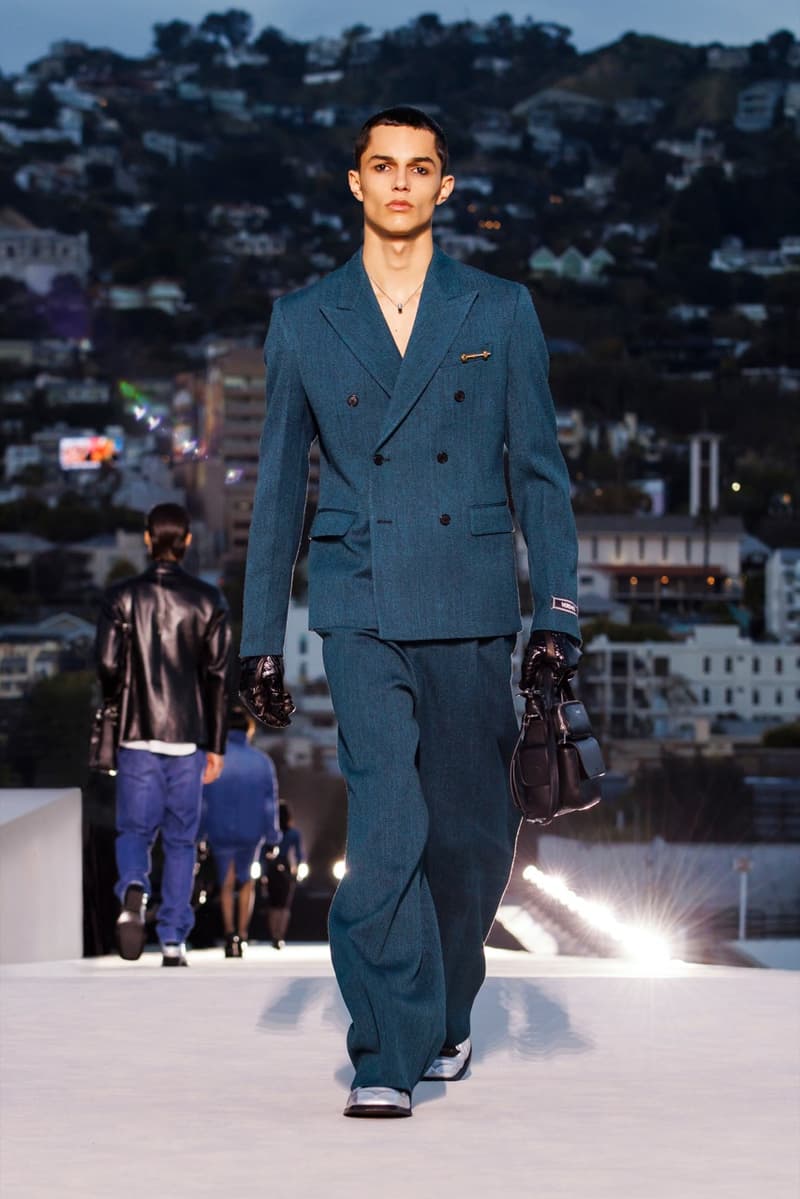 47 of 77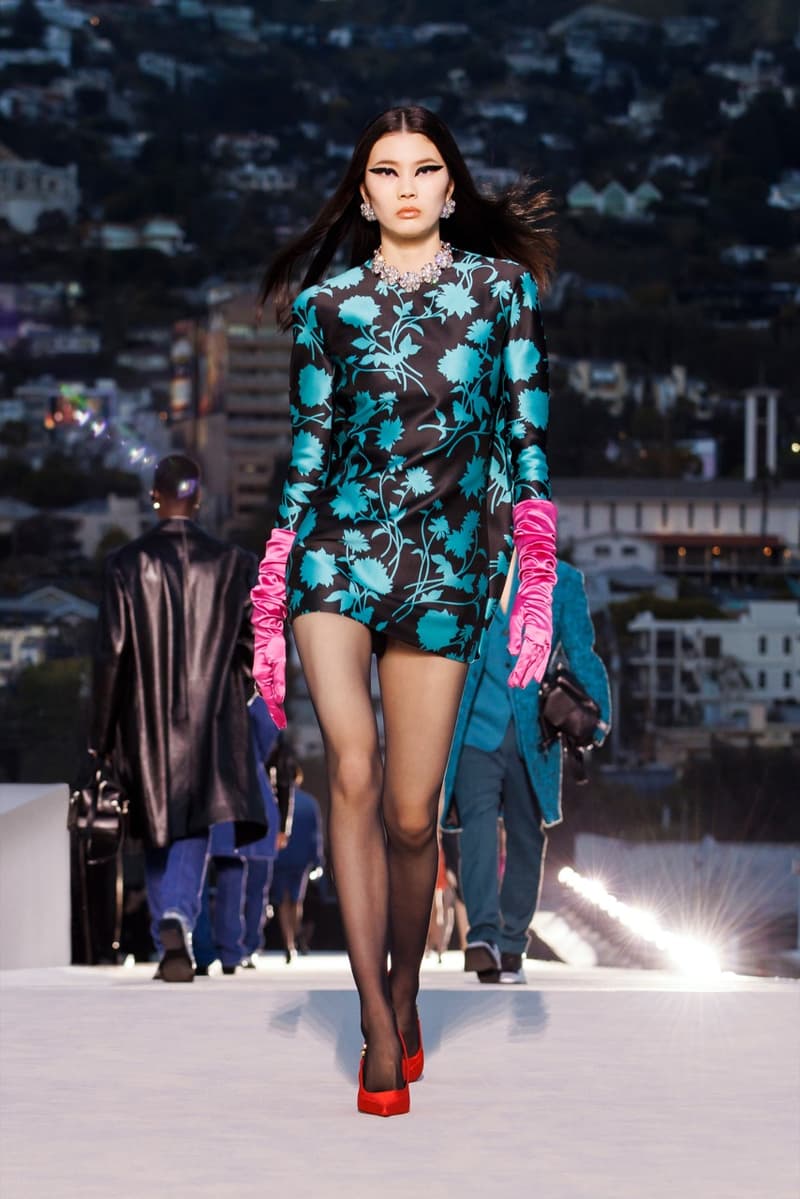 48 of 77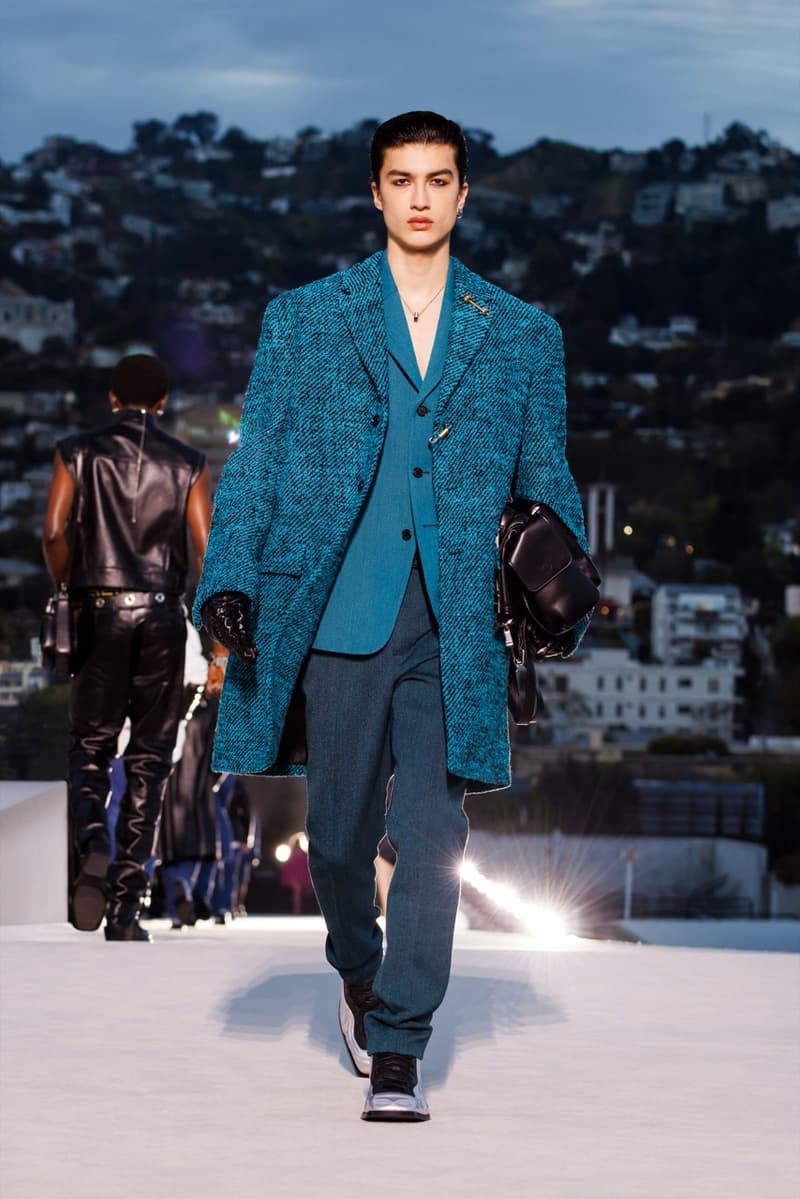 49 of 77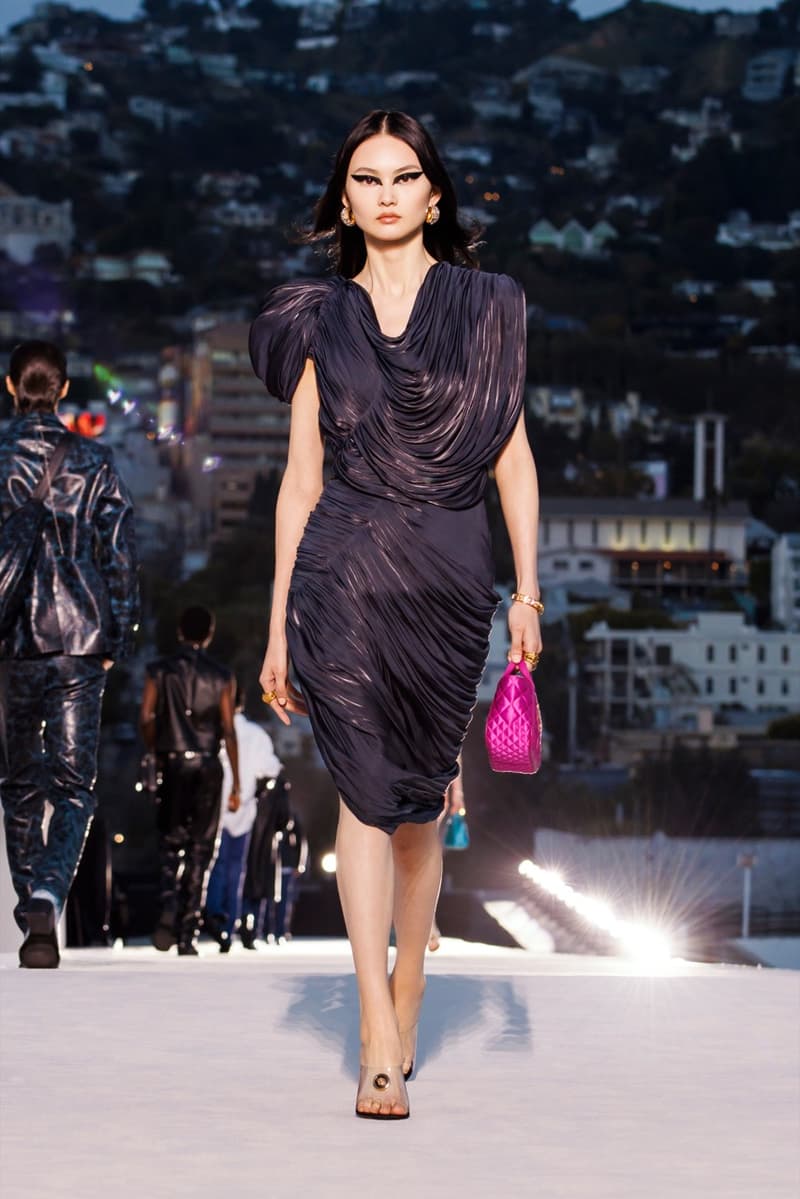 50 of 77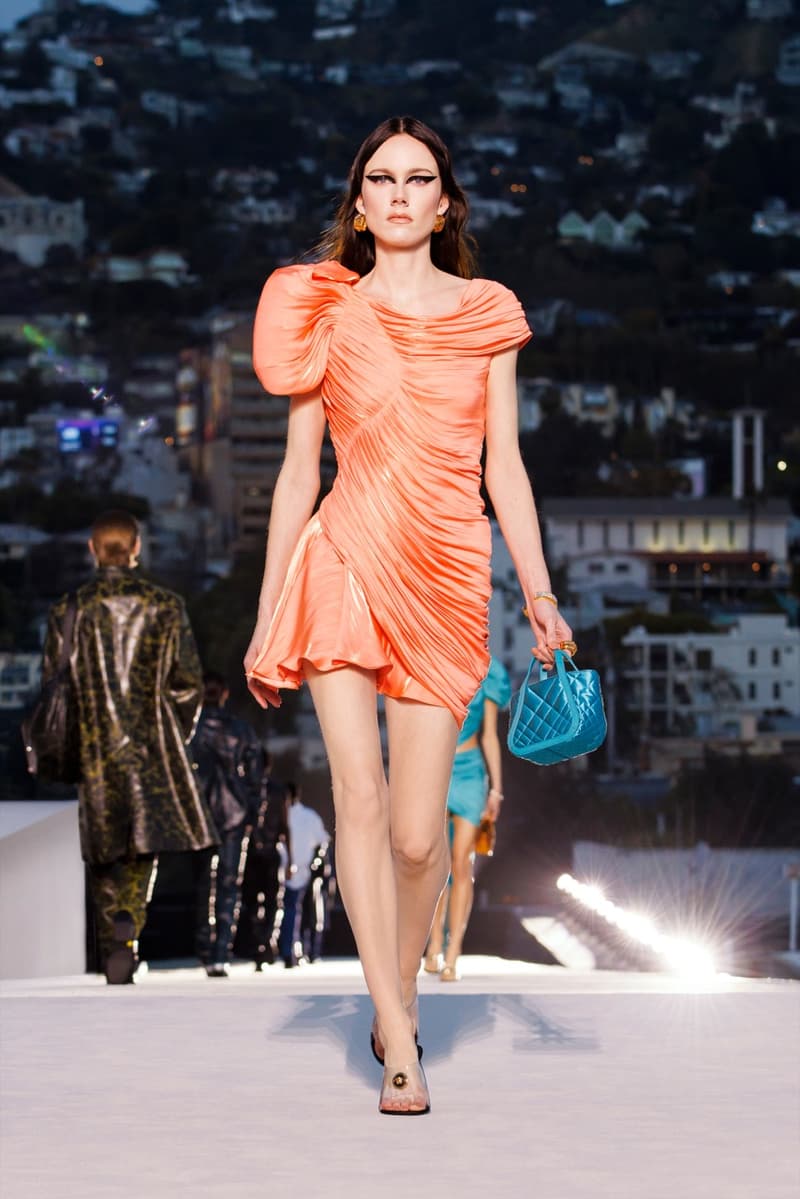 51 of 77
52 of 77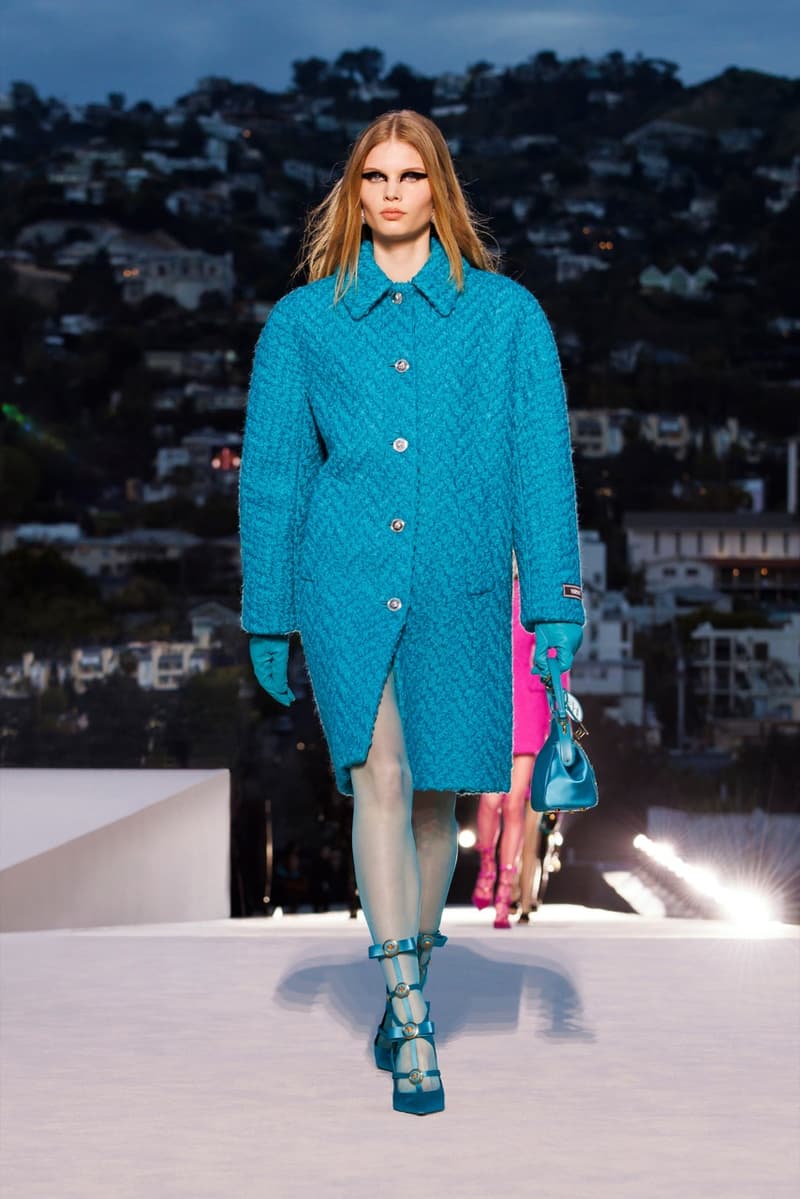 53 of 77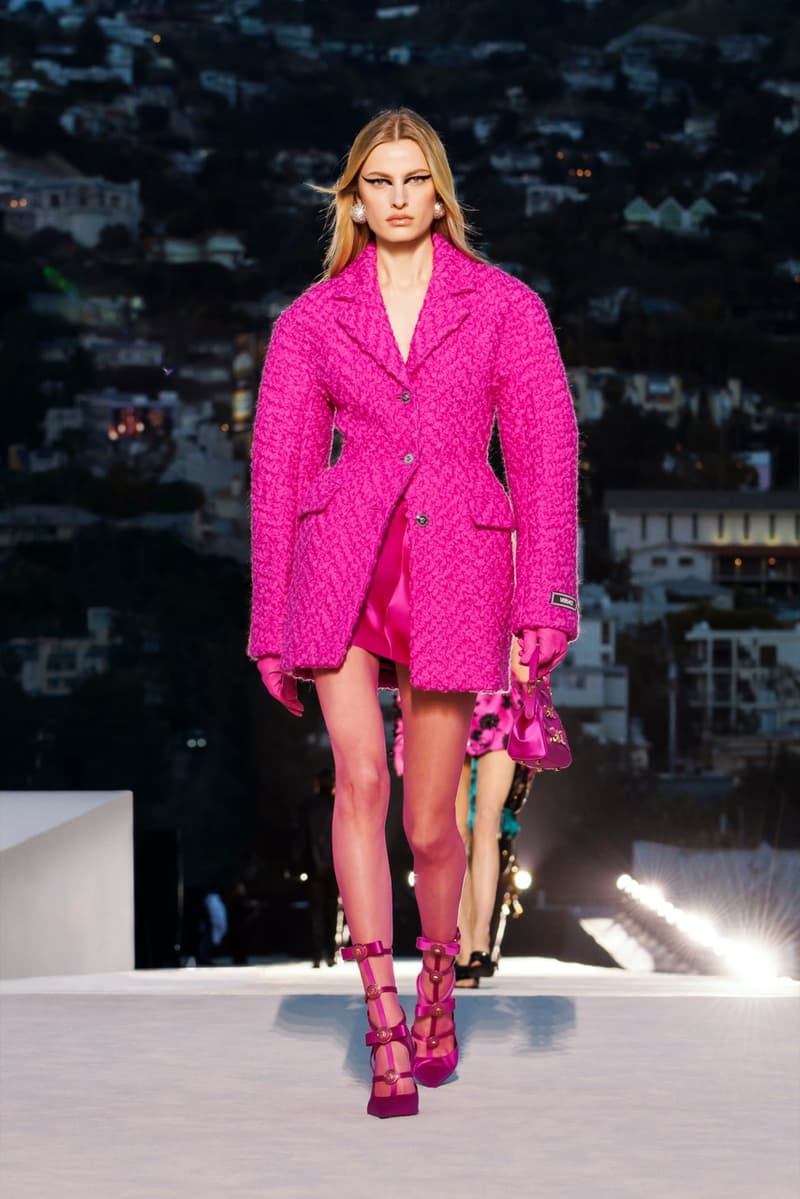 54 of 77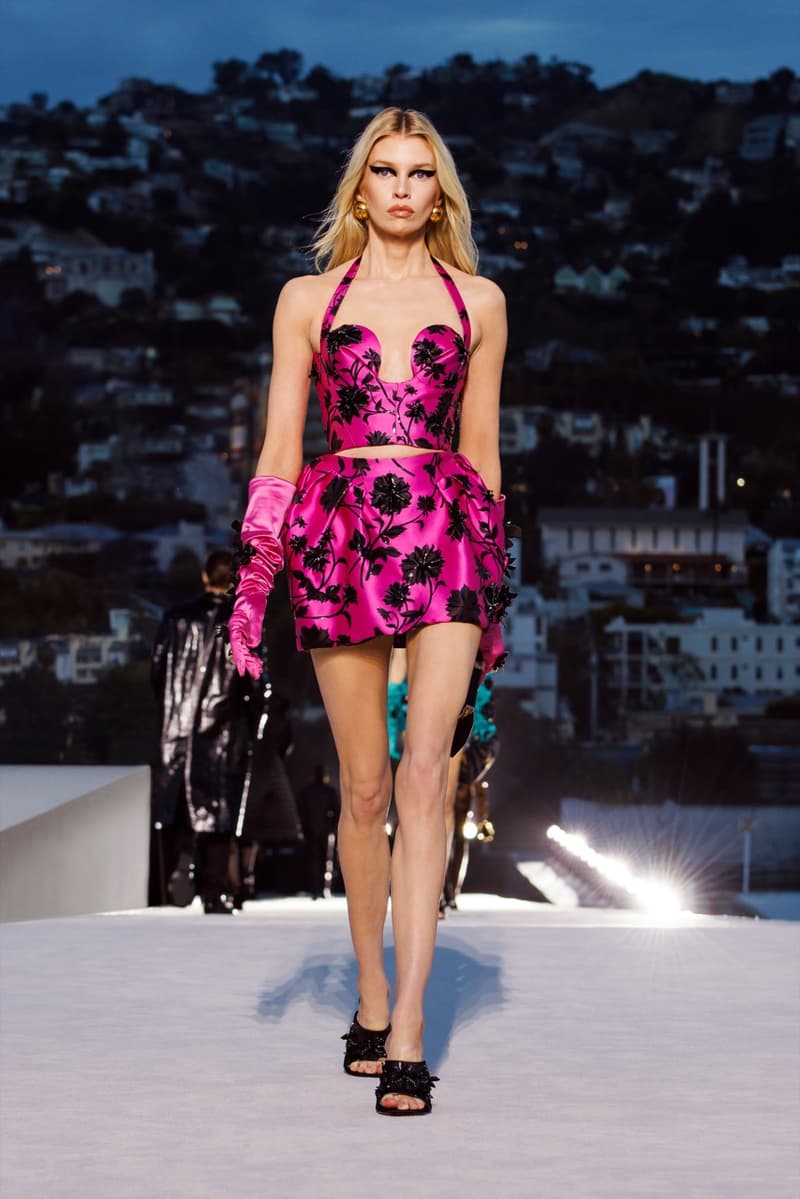 55 of 77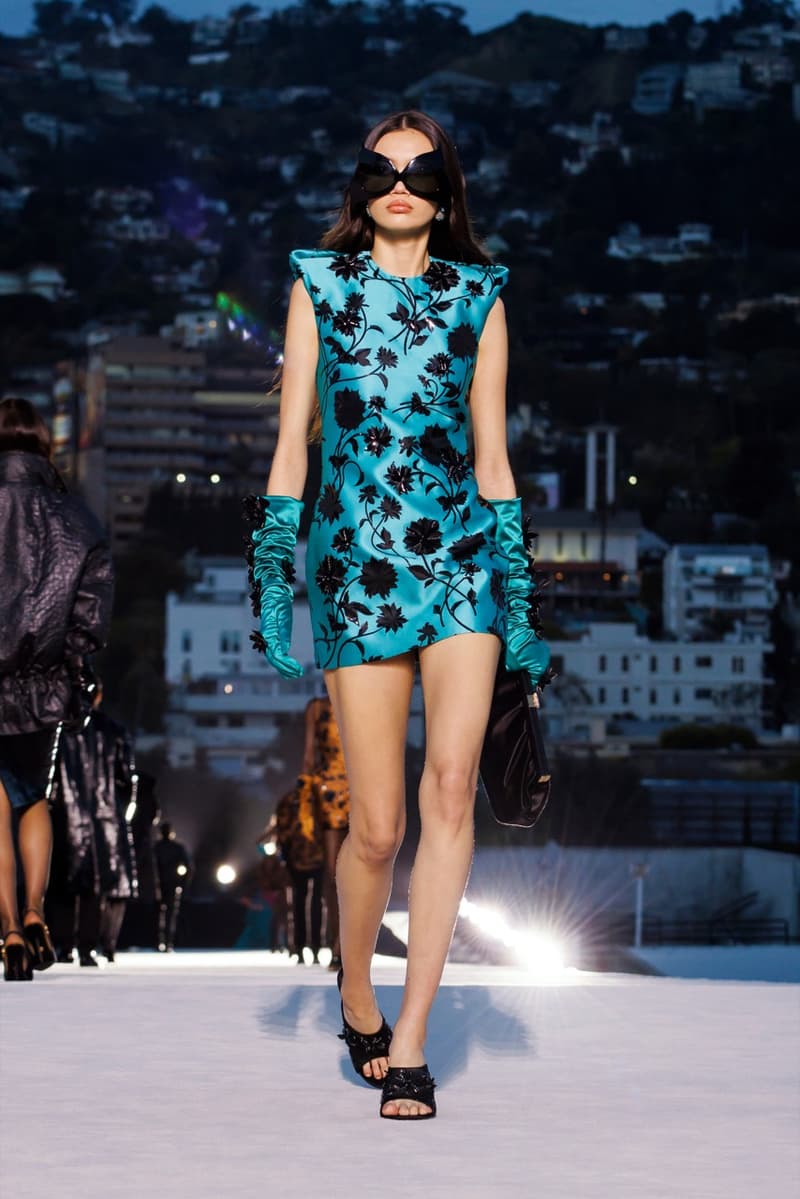 56 of 77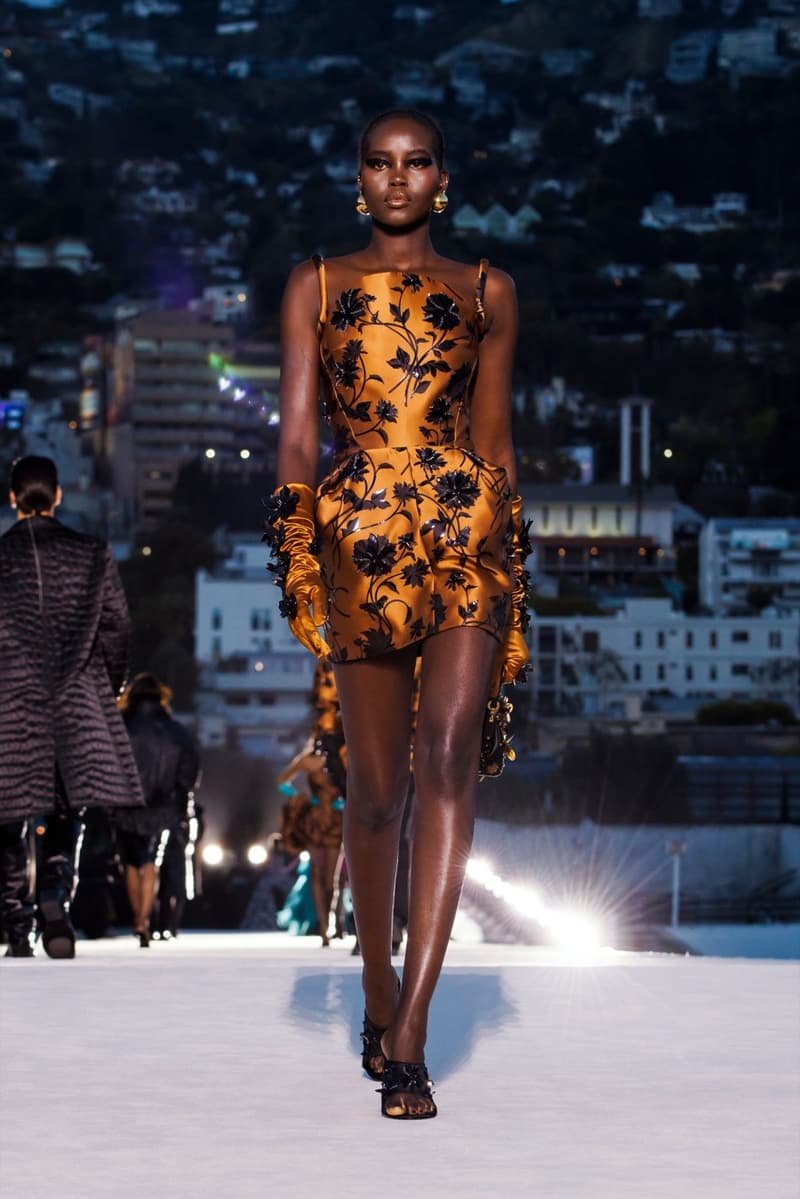 57 of 77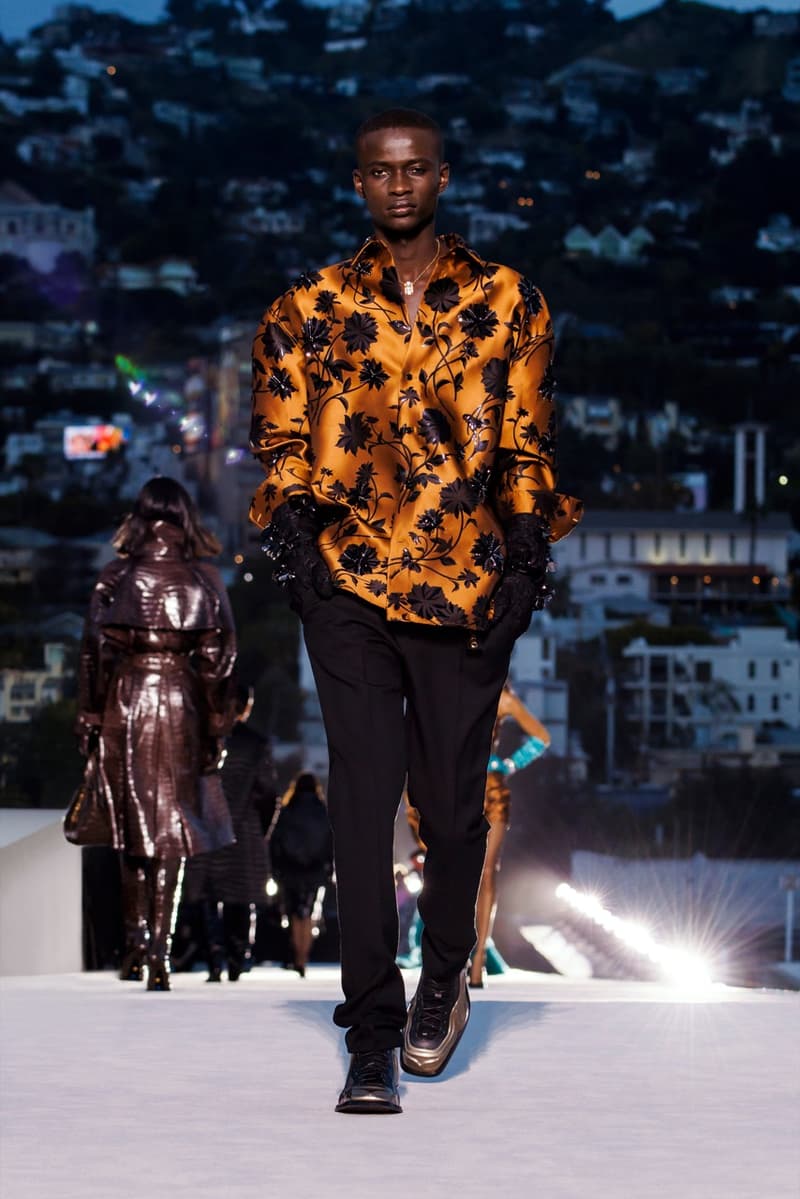 58 of 77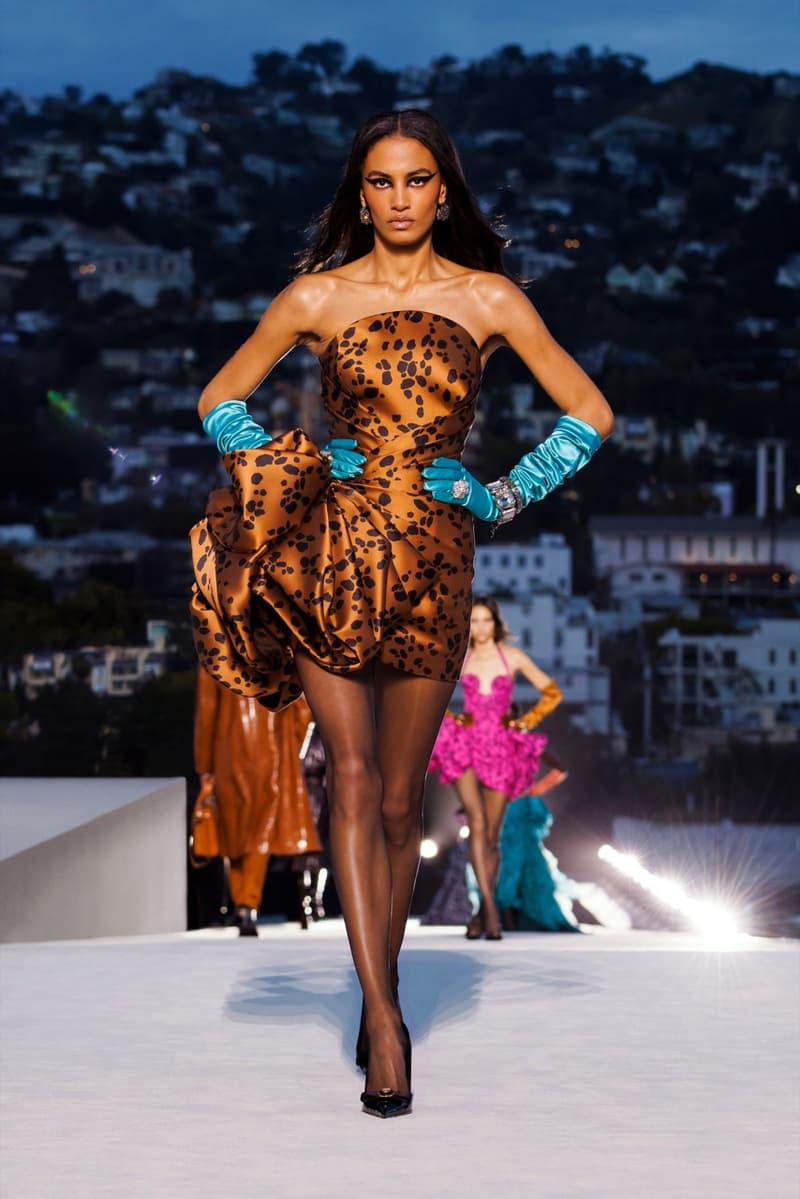 59 of 77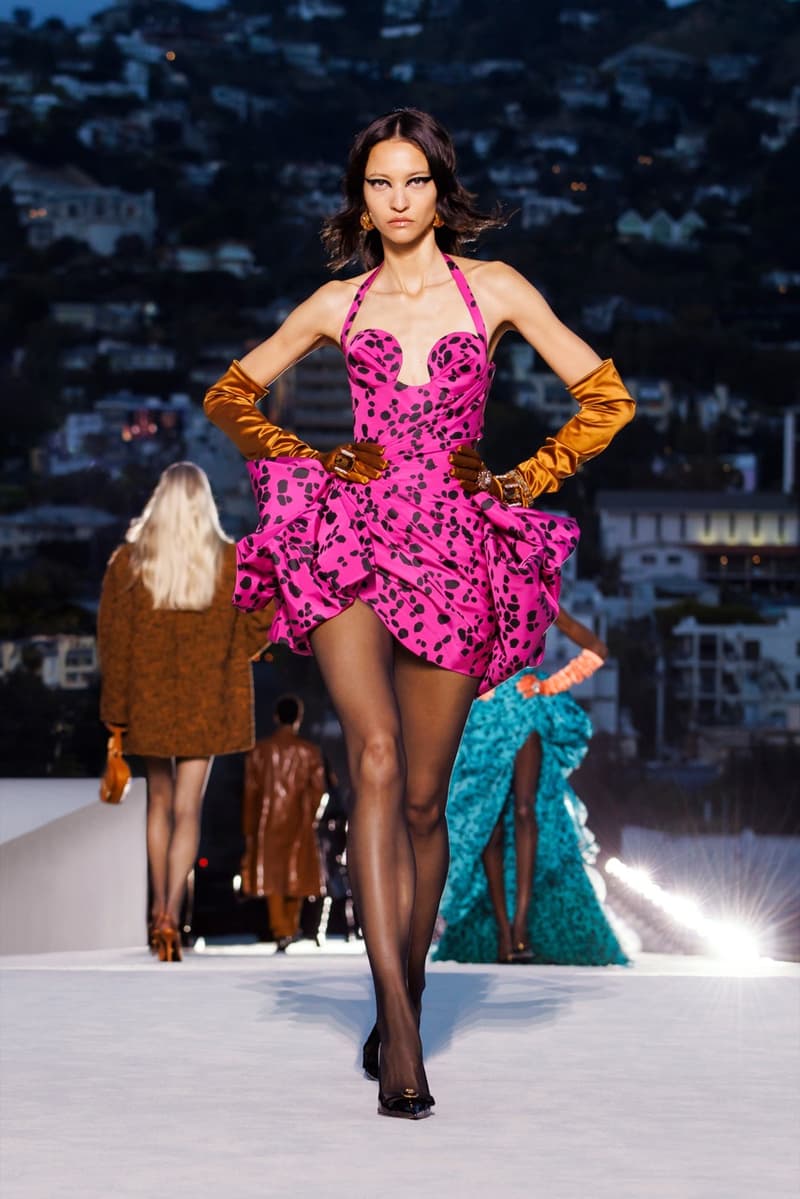 60 of 77
61 of 77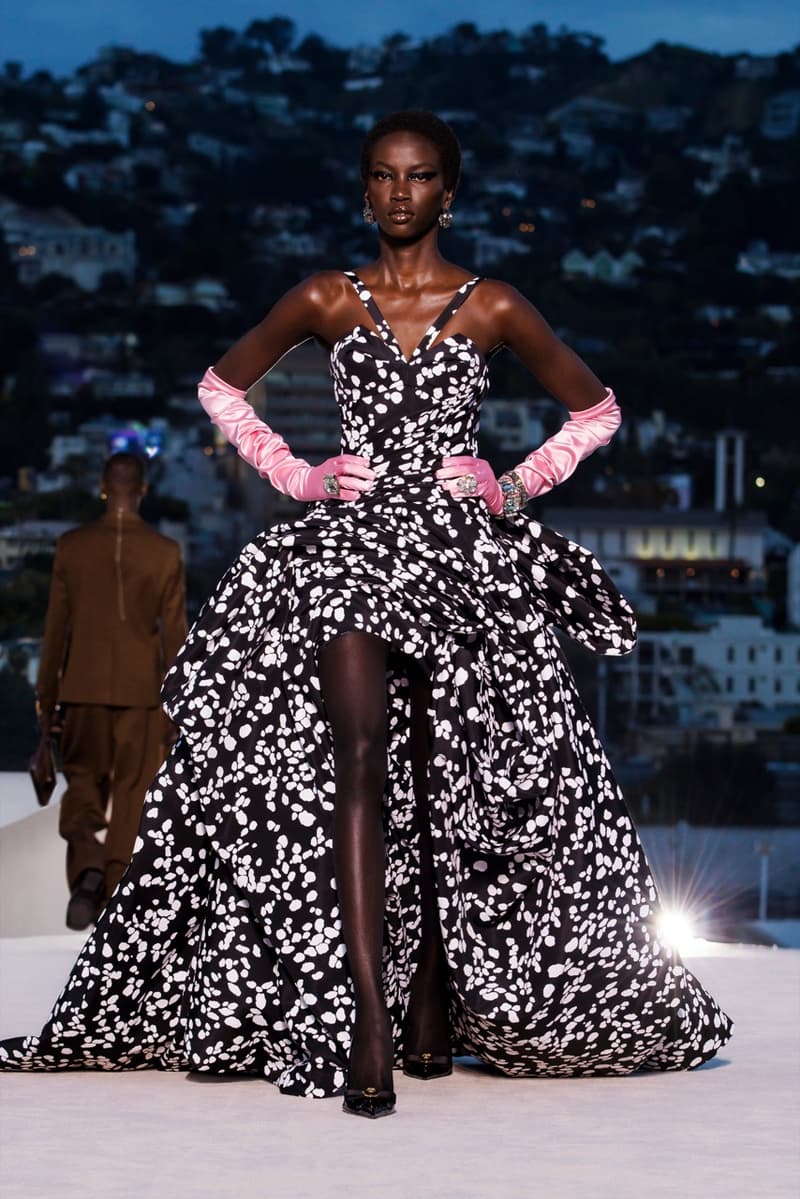 62 of 77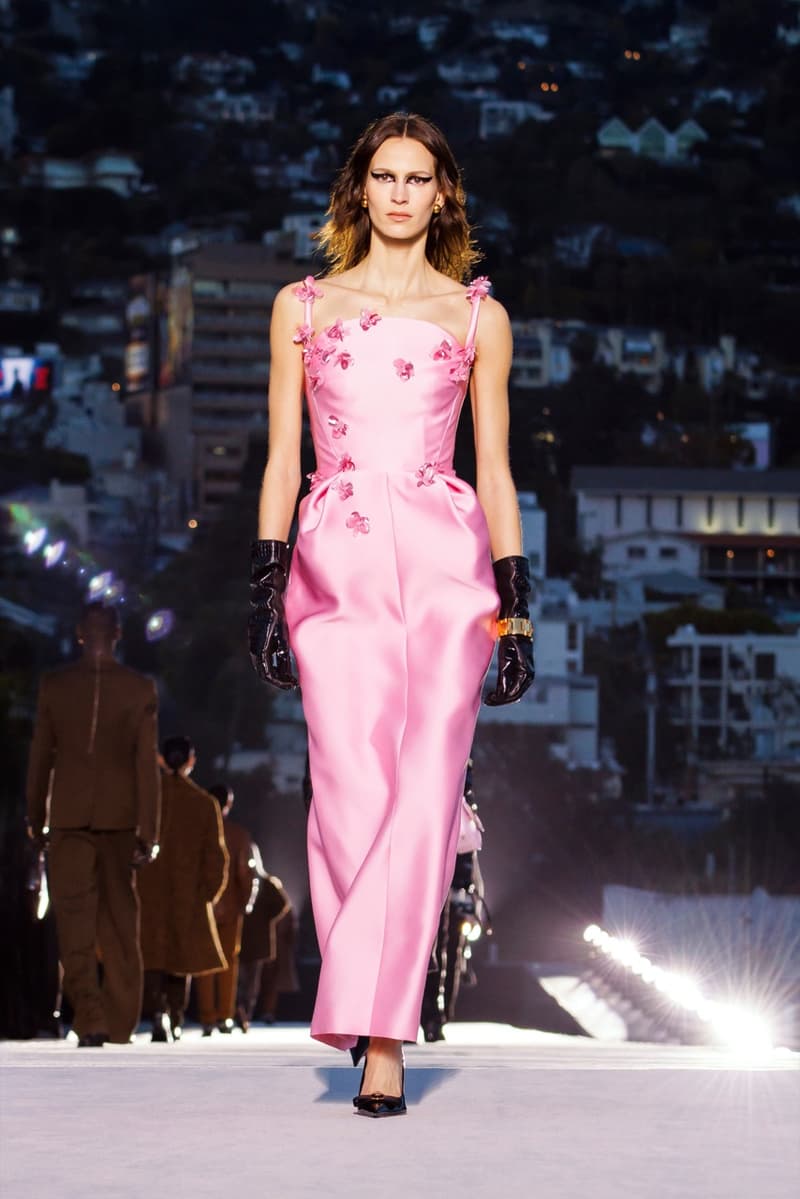 63 of 77
64 of 77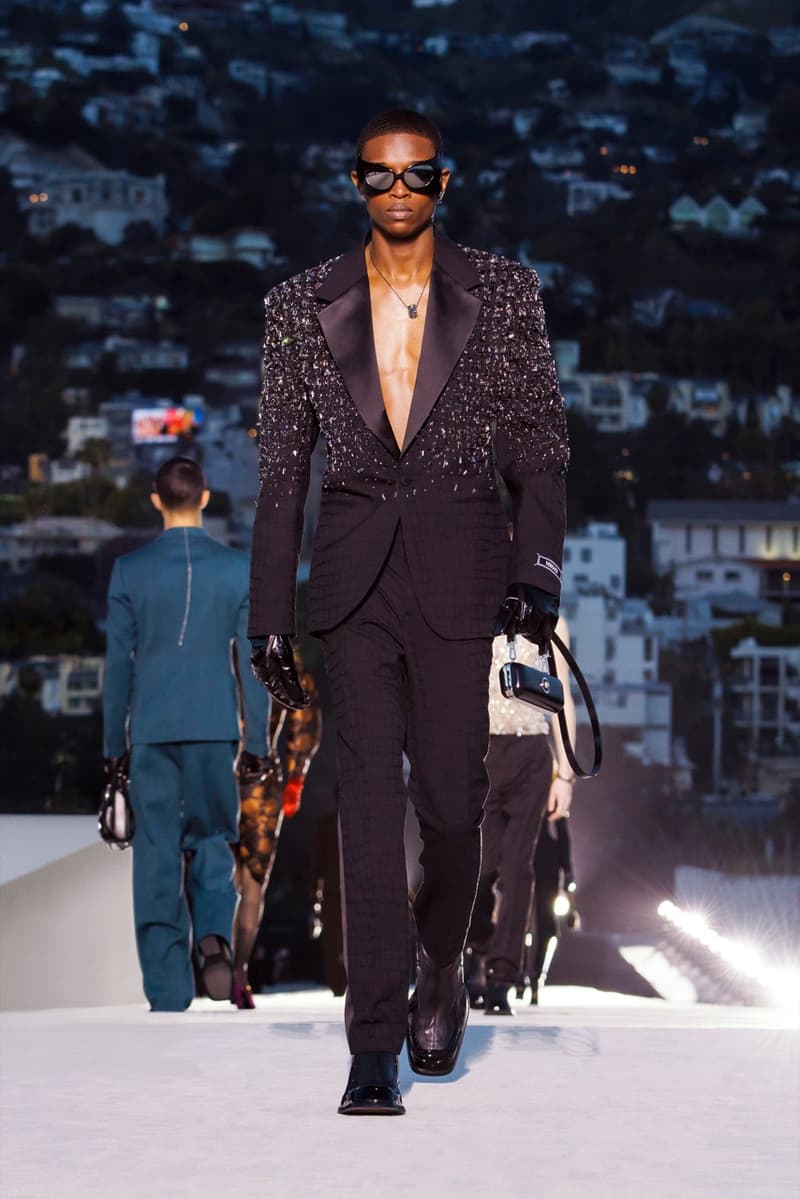 65 of 77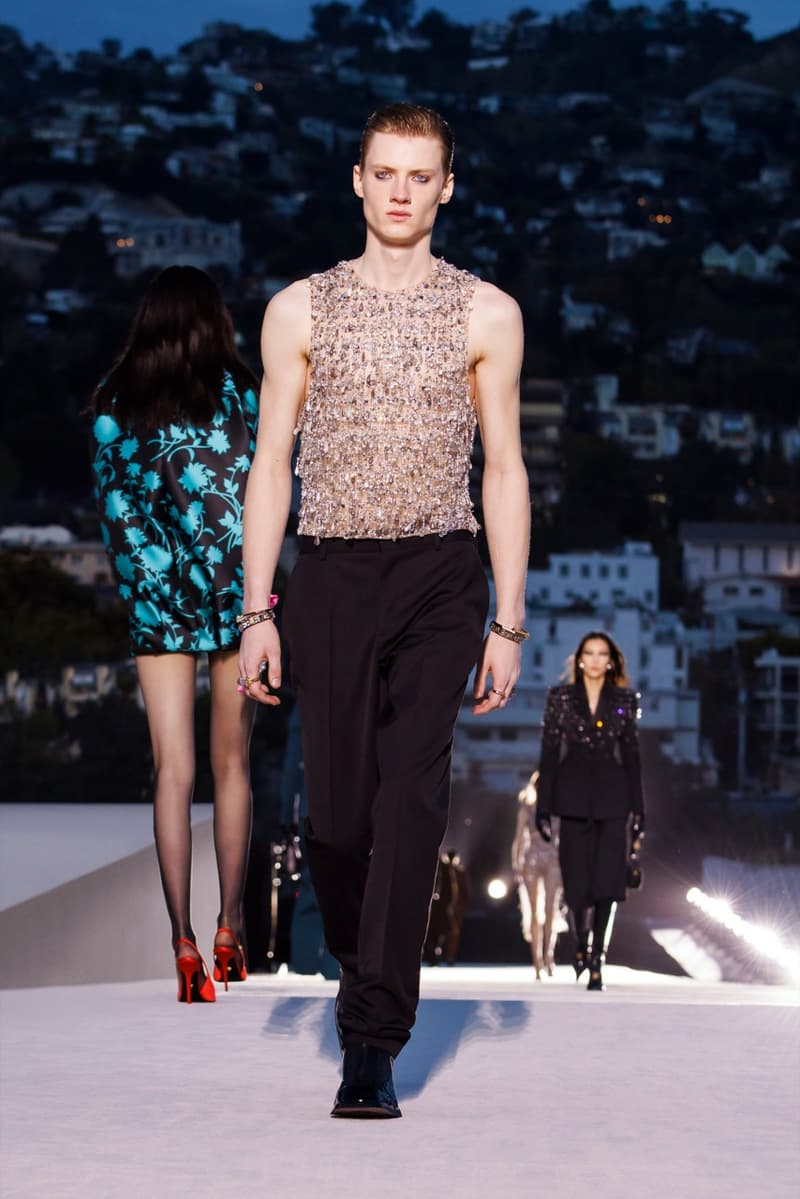 66 of 77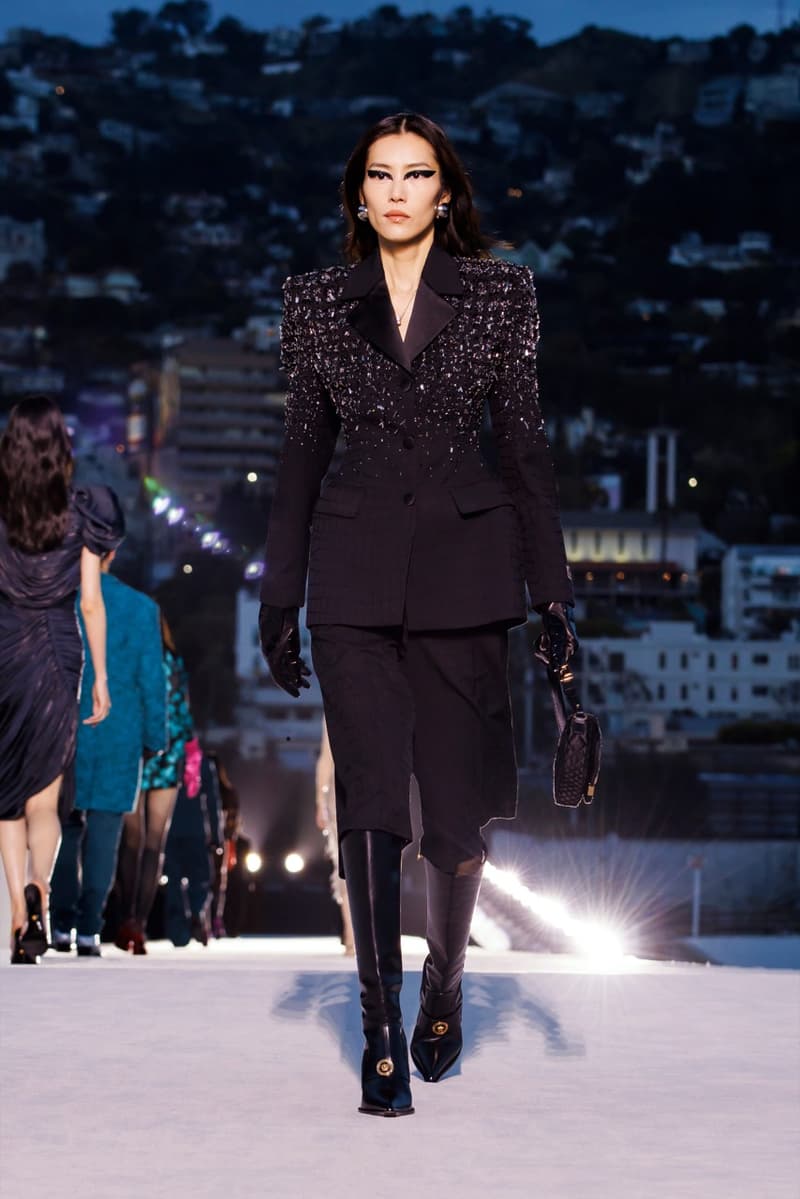 67 of 77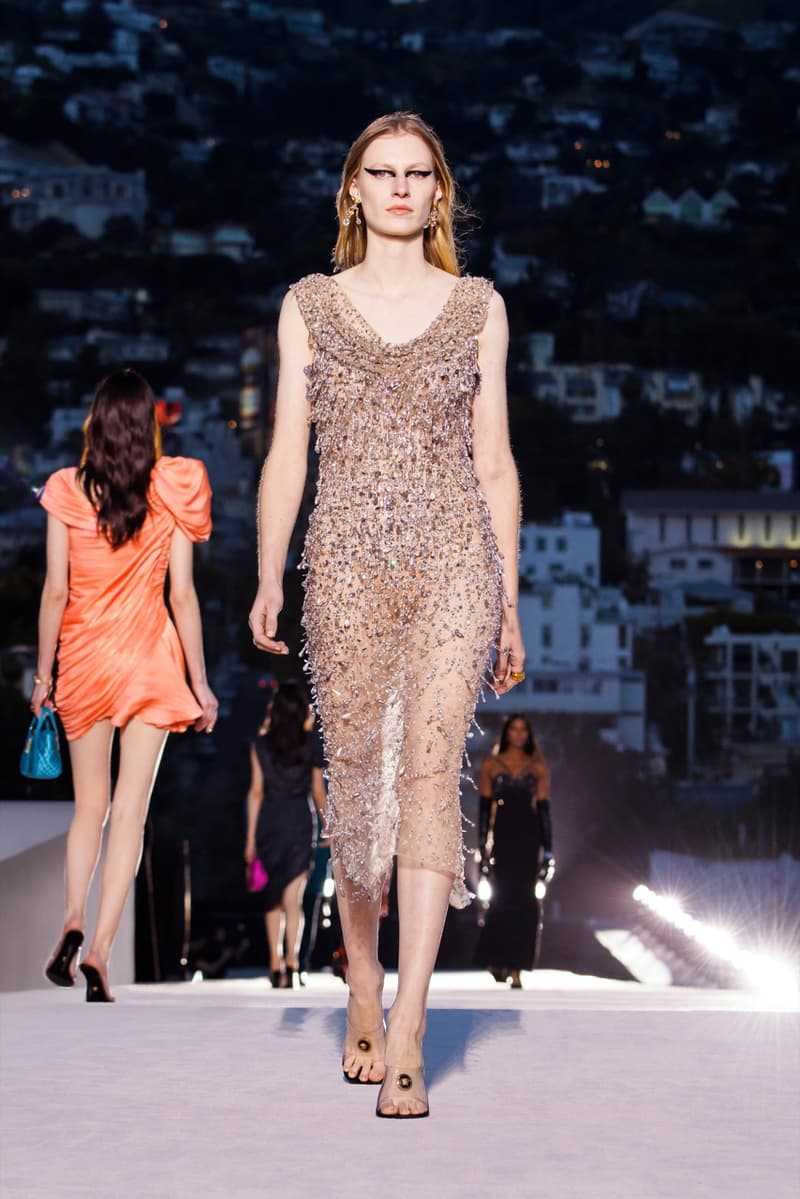 68 of 77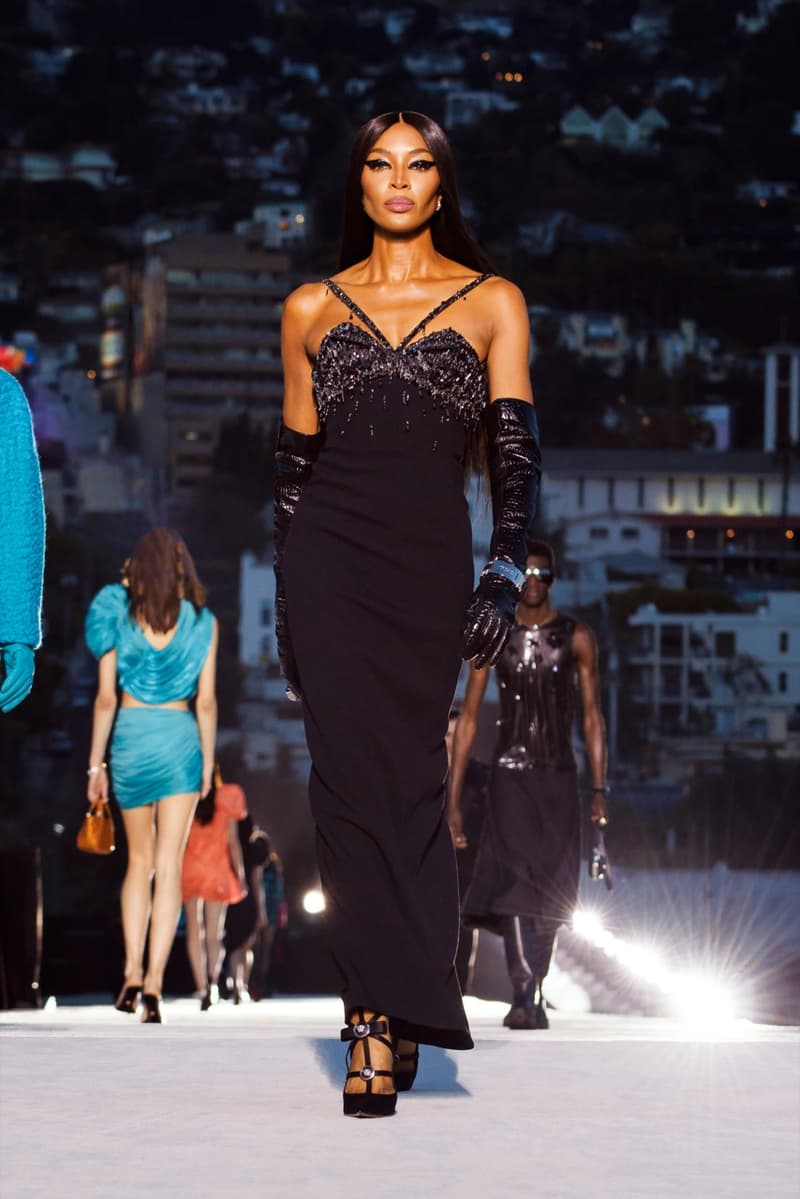 69 of 77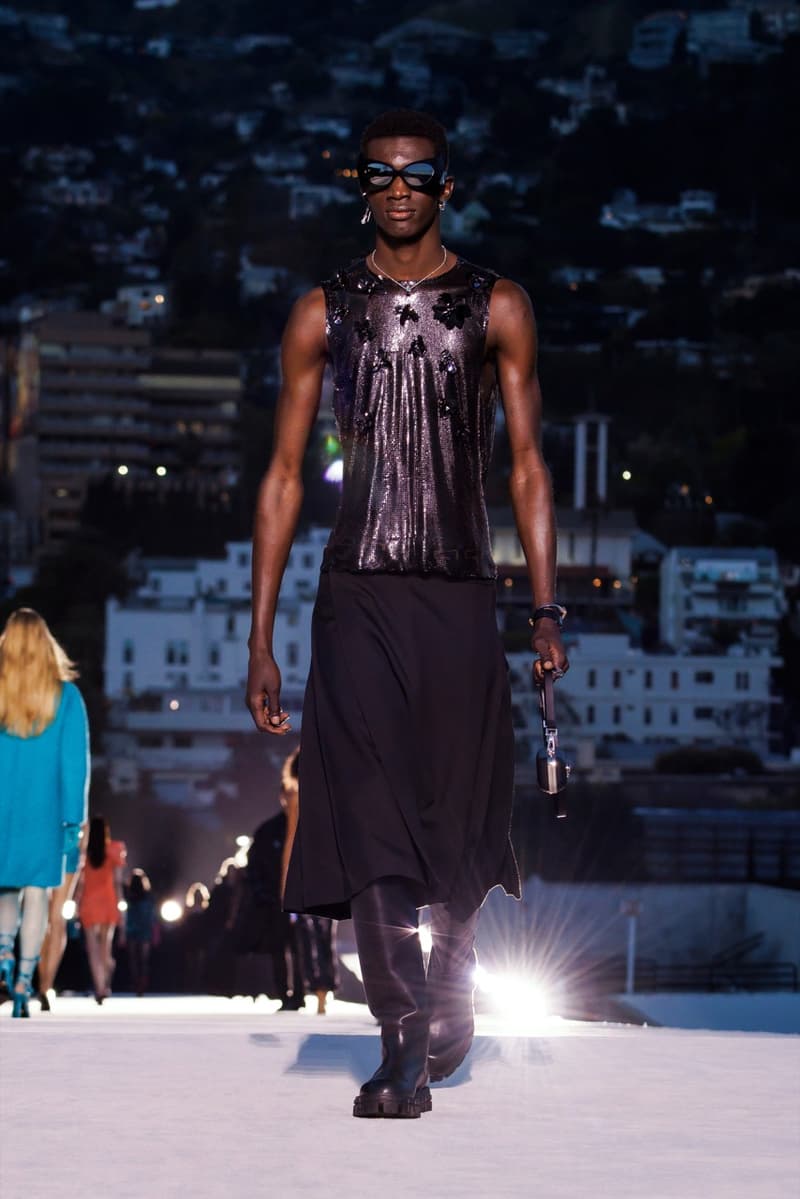 70 of 77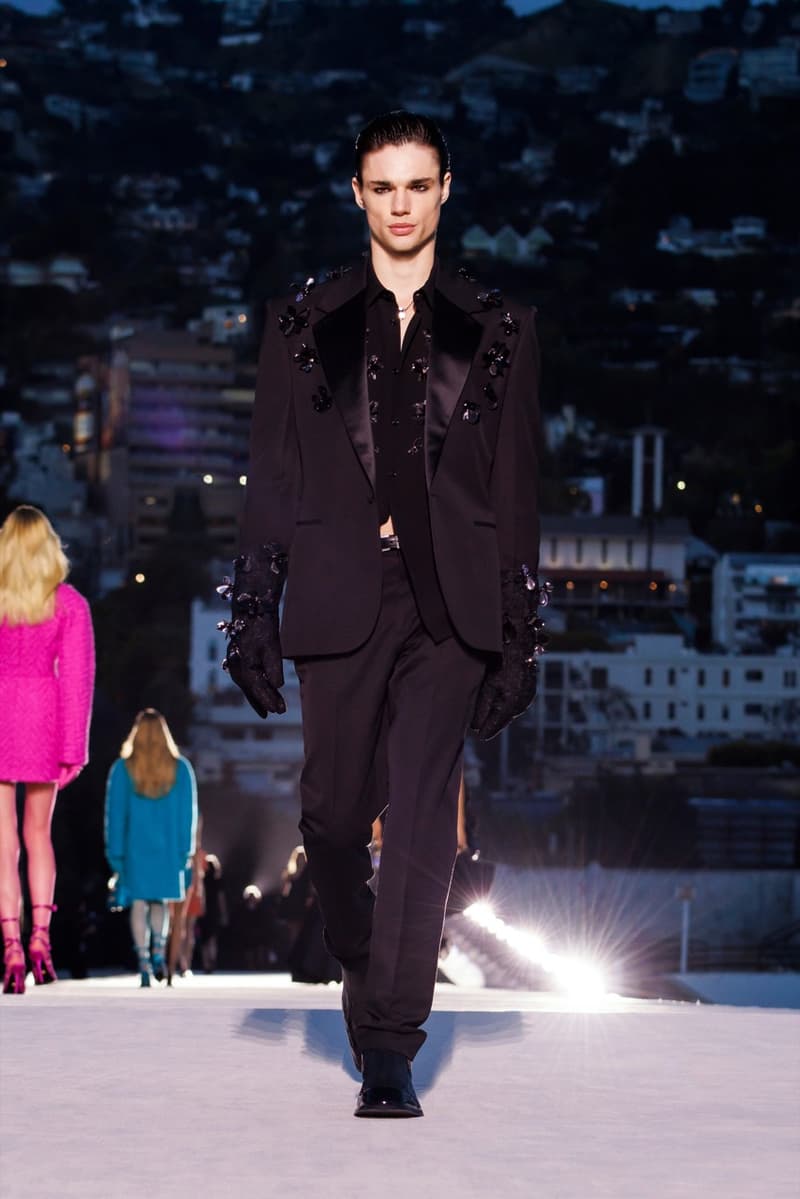 71 of 77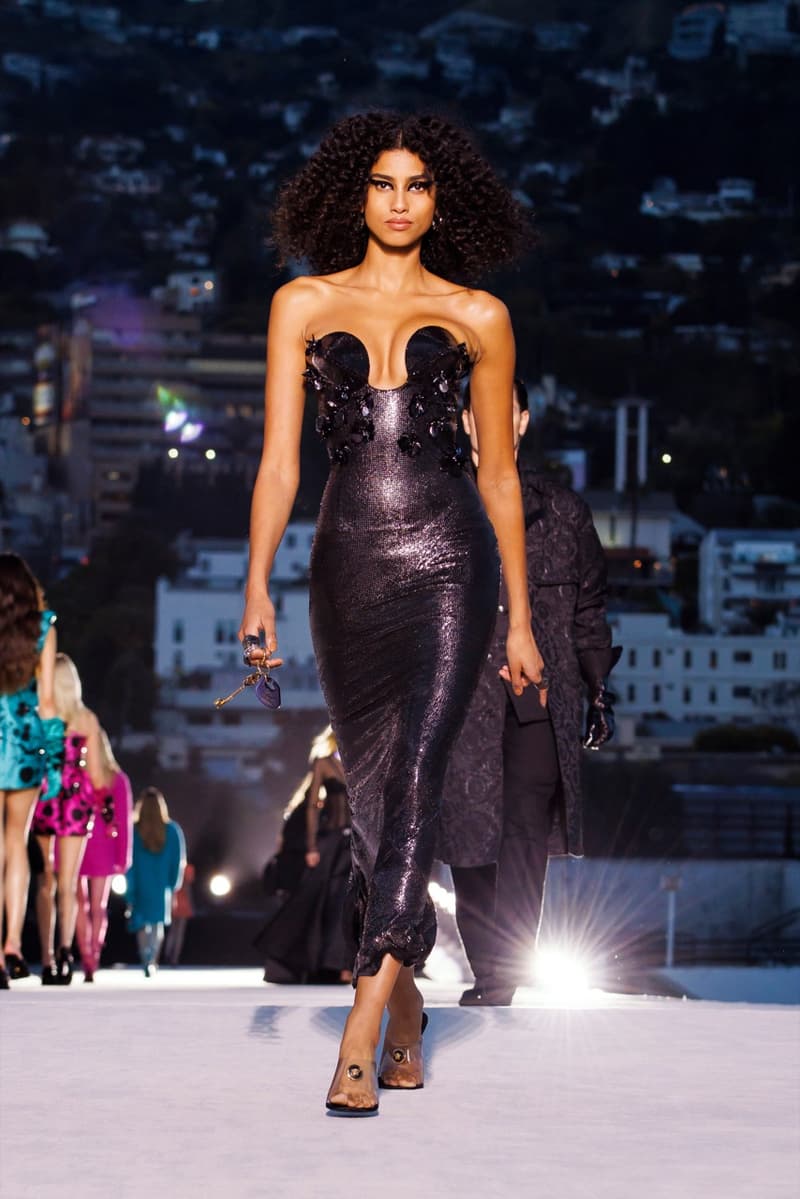 72 of 77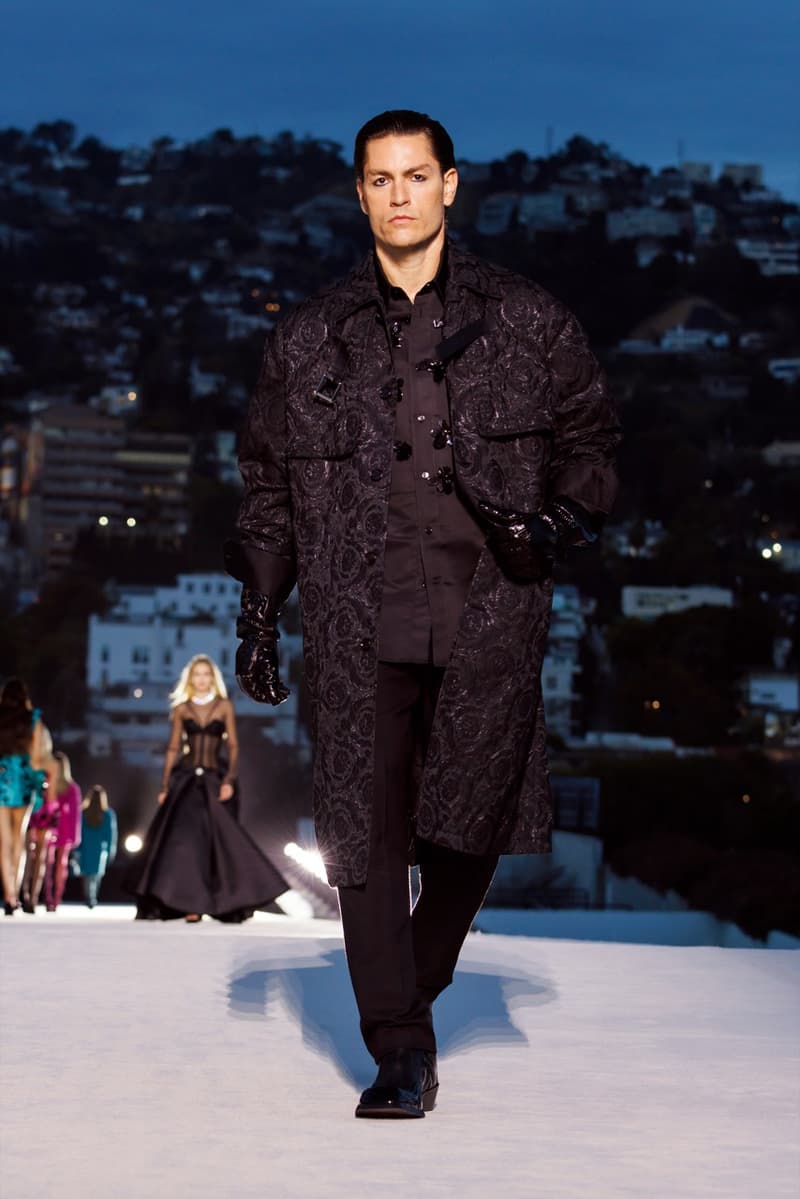 73 of 77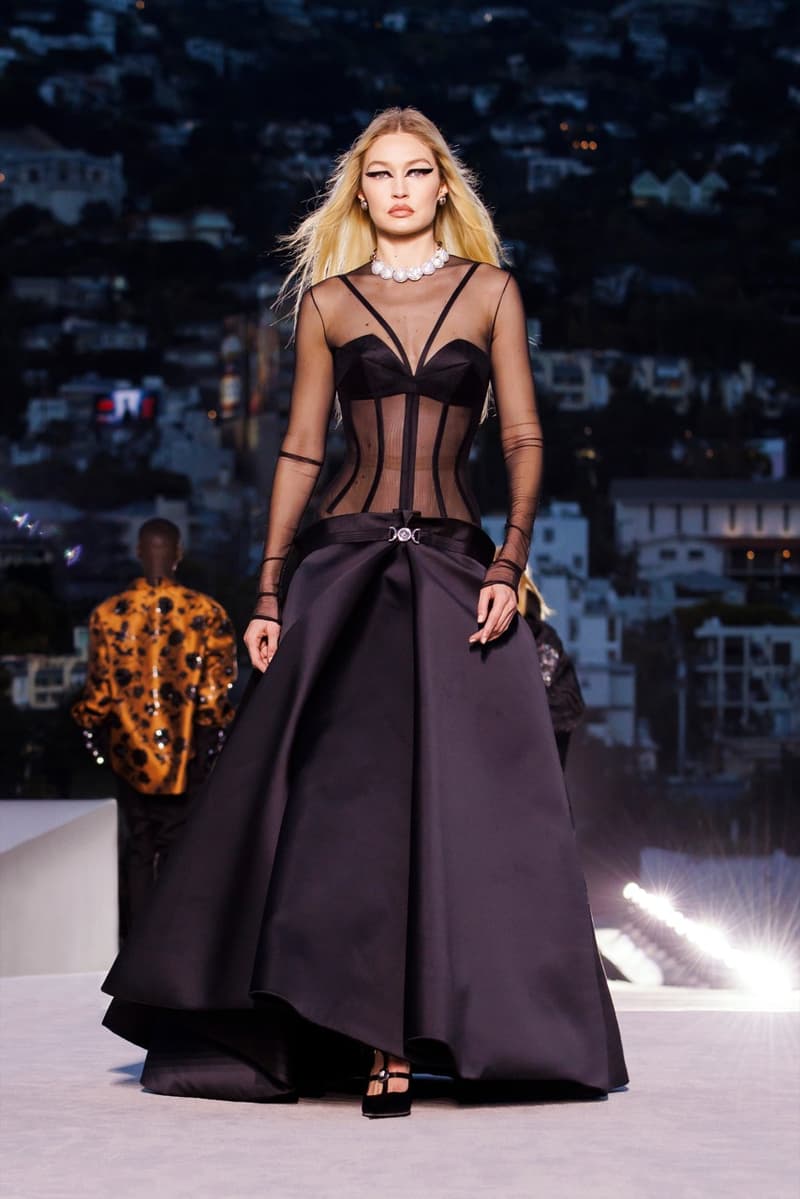 74 of 77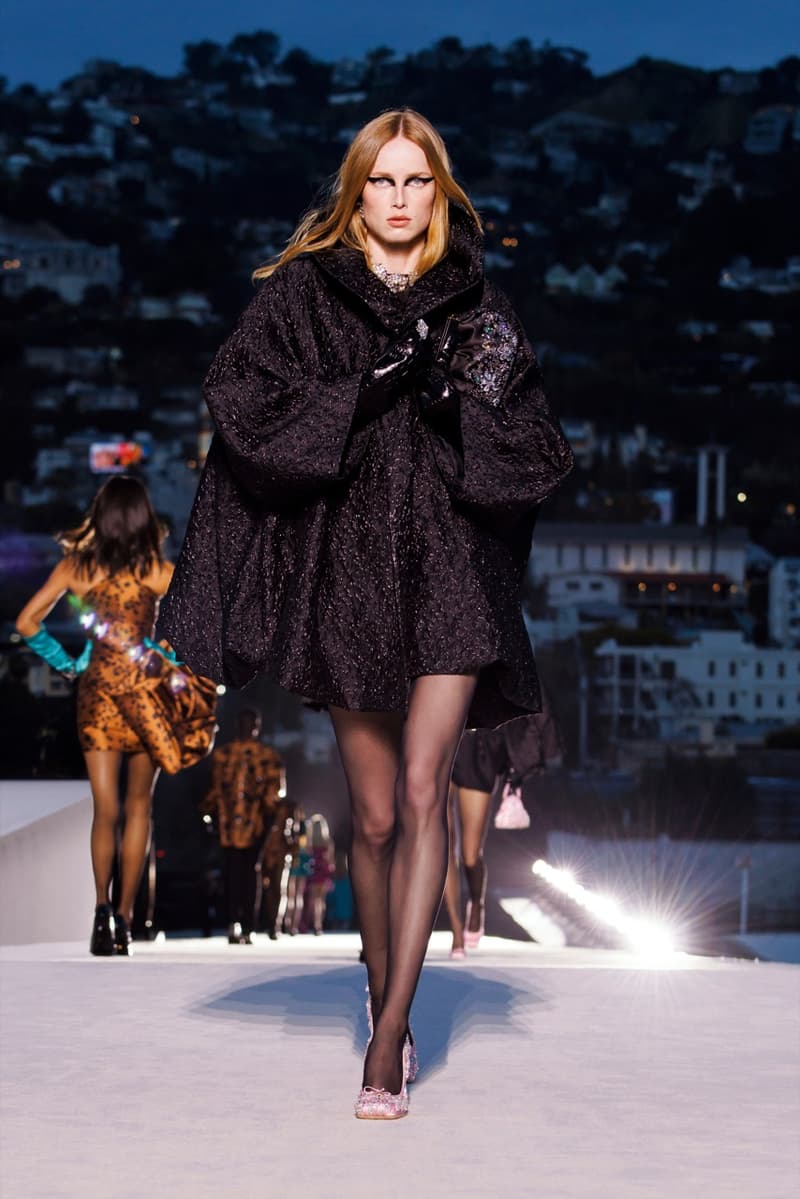 75 of 77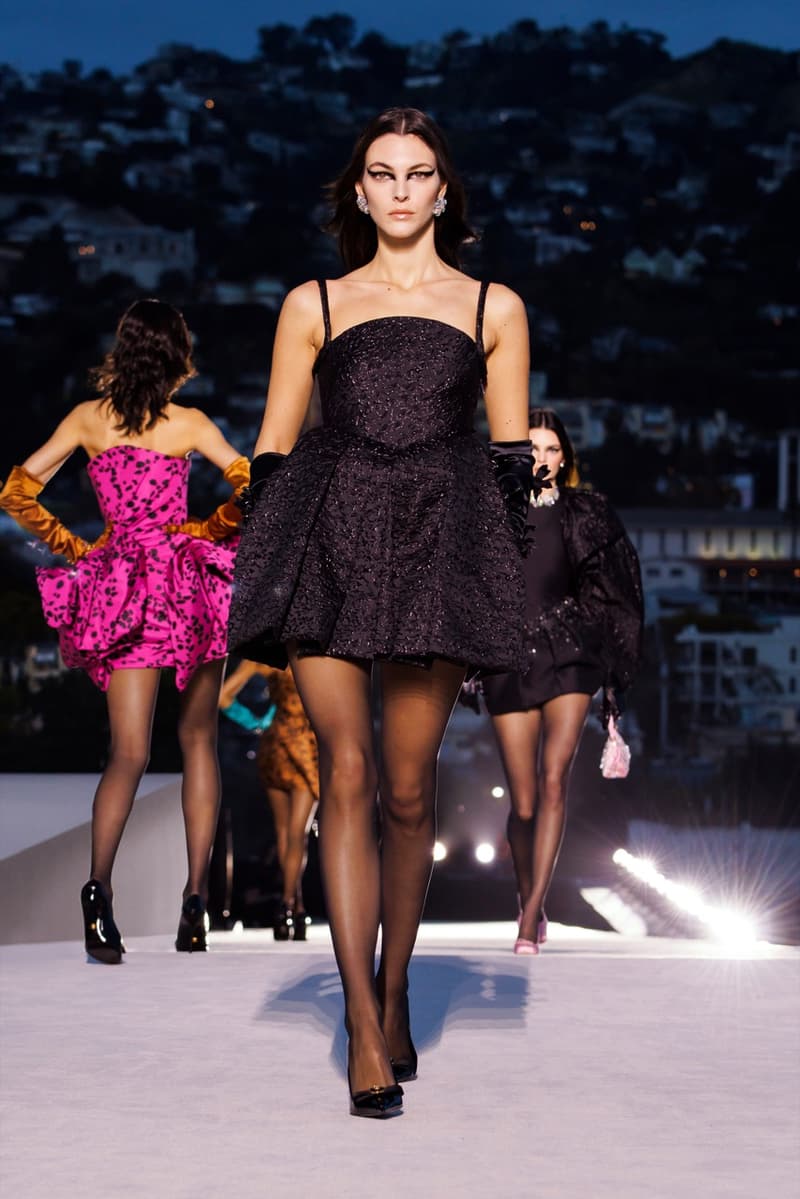 76 of 77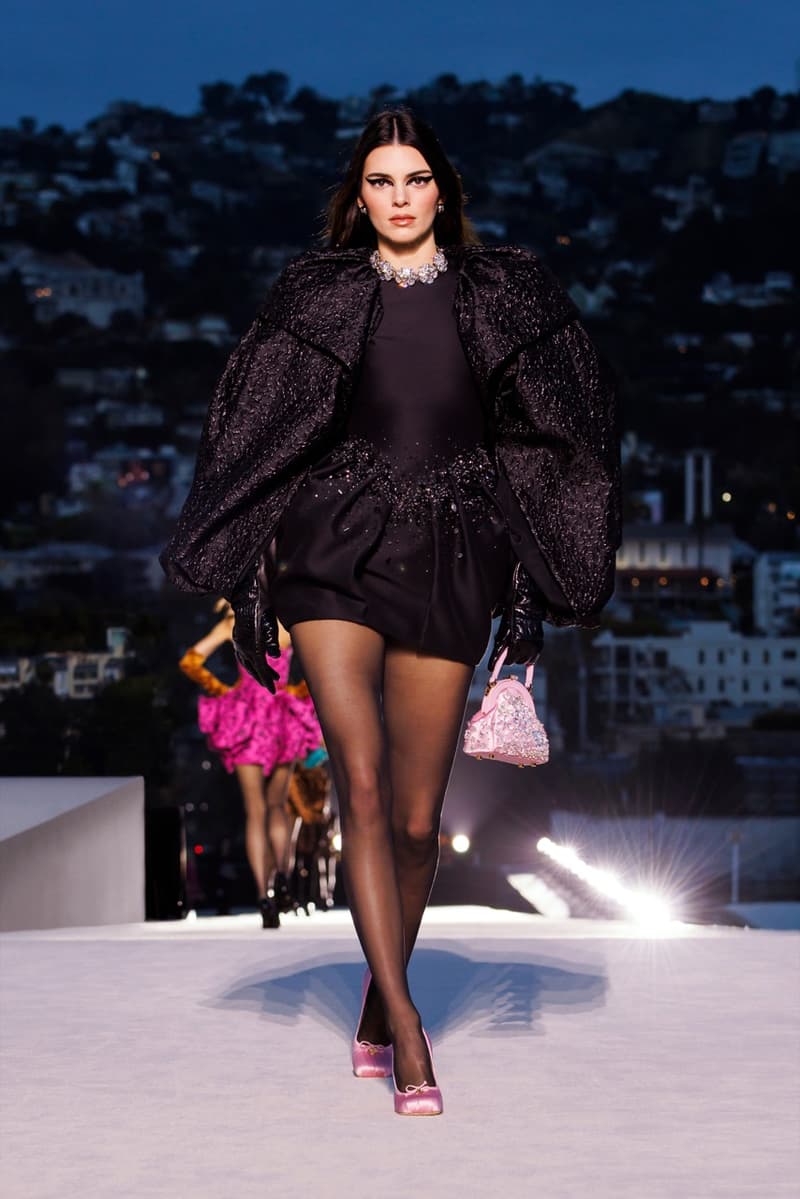 77 of 77
Fashion
Gigi Hadid, Emrata, Naomi Campbell and Kendall Jenner Walk for Versace FW23
Donatella said icons ONLY.
Gigi Hadid, Emrata, Naomi Campbell and Kendall Jenner Walk for Versace FW23
Donatella said icons ONLY.
Versace took its recent showcase off the schedule and into Los Angeles for a star-studded affair that saw Gigi Hadid, Emily Ratajkowski, Naomi Campbell and Kendall Jenner walking the runway.
Inspired by "the energy, glamor and power of Hollywood," the Fall/Winter 2023 collection fused the glistening "Golden Age" with a defiant and contemporary attitude, drawing on the House's craftsmanship and heritage. Favoring structural busts, hourglass shapes and straight-shouldered tailoring, FW23 featured more than a few references to Atelier Versace's Spring/Summer 1995 collection, adding modern-day touches for a new audience.
"This collection starts from the understanding and appreciation of the body that we have always had in our heart at Versace. We applied the lessons learned in the Atelier to ready-to-wear: the construction, the tailoring, the beauty of fabric. This is a celebration of our craftsmanship and understanding of true luxury to create a wardrobe for the innovators and changers of the world and the people who champion them. For me, Los Angeles is a natural home for us because we share the DNA of energy, power, creativity, and imagination. Together at this show, we share those values around the globe," shares Donatella Versace in a press release.
This season's color palette is formed through a base of Black, Caramel and Chocolate, in line with the collection's nod to timeless and versatile designs. Its secondary palette favors hues like "Anthracite Grey," "Dahlia Apricot" and "Turquoise and Pink," taking cues from the House's designs from the early 2000s. In essence, FW23 was a celebration of all things Versace, referencing previous campaigns and prints like its crocodile and dalmatians, merged with silks, jacquard wool and poplin.
Continuing to spotlight the Greca Goddess line of bags, most recently modelled by the unrecognizable Lily James, the collection offers new sizes, finishes and handle styles across its cult favorites. Elsewhere, FW23 saw the House's Medusa Bow pumps and boots make a reappearance, alongside the debut of a new Medusa Royale stiletto.
Speaking to Hypebeast about this season's show, Versace said that "This feels like a new chapter for Versace – the start of something incredibly exciting and at the same time very familiar with our house codes being celebrated in the collection. Change is great and I am excited for the future – especially when it is absolutely rooted in our heritage, our craftsmanship, and our understanding of true luxury."
Take a look at the collection in full above.
While you're here, check out the new campaign from Places+Faces.
---
Share this article