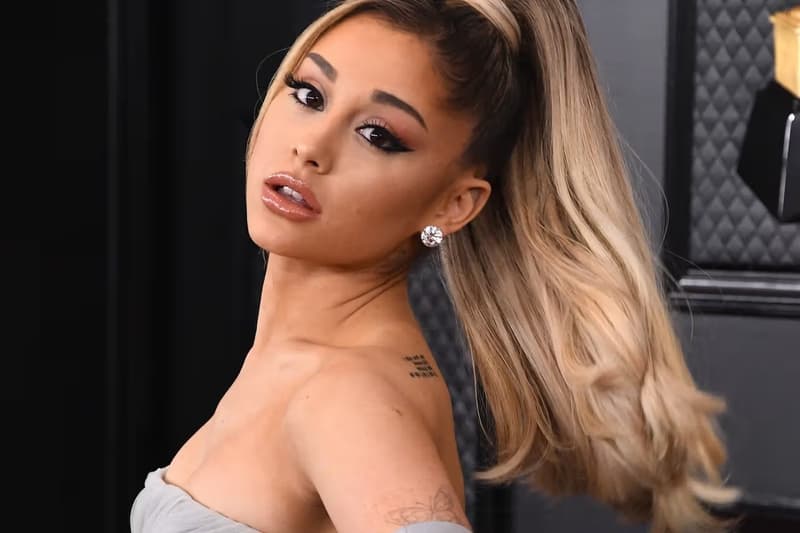 Film & TV
'Wicked Part 1' Set To Release Sooner Than Previously Announced
The film stars Ariana Grande and Cynthia Erivo.
'Wicked Part 1' Set To Release Sooner Than Previously Announced
The film stars Ariana Grande and Cynthia Erivo.
If you've been looking forward to the big-screen adaptation of the Broadway Musical Wicked, then you're in for a treat. The release date for Wicked Part 1 has changed from Christmas 2024 to Thanksgiving 2024.
Director Jon M. Chu took to Twitter to share the news. "WICKED NEWS: We are deep into production on WICKED and everyday we get more and more excited to share with u the mischief we've been up to," he wrote. "So … We've decided to get it to you all a little earlier than planned. OUR NEW RELEASE Date is NOV 27th 2024! A little Thanksgiving treat!"
Ariana Grande is starring as Glinda, while Cynthia Erivo is playing Elphaba. Additionally, the cast includes Jonathan Bailey as Fiyero, Michelle Yeoh as Madame Morrible, Jeff Goldblum as the Wizard and Ethan Slater as Boq.
Grande previously revealed she was taking a break from music to focus on her Wicked role. "Thank goodness, literally, the most incredible gift of my entire life is, you know, this role that I've adored since I [was] 10 years old," she said in a r.e.m. beauty Q+A video in October 2022. "And that is going to have every piece of me, every minute, every ounce of my heart, my time, my soul, my everything that I can give it. So my hands are quite full with a lot of other thrillifying work at the moment."
Check out Jon M. Chu's announcement below.
WICKED NEWS: We are deep into production on WICKED and everyday we get more and more excited to share with u the mischief we've been up to. So…We've decided to get it to you all a little earlier than planned. OUR NEW RELEASE Date is NOV 27th 2024! A little Thanksgiving treat! pic.twitter.com/6YvjA1gRDr

— Jon M. Chu (@jonmchu) March 14, 2023
---
Share this article