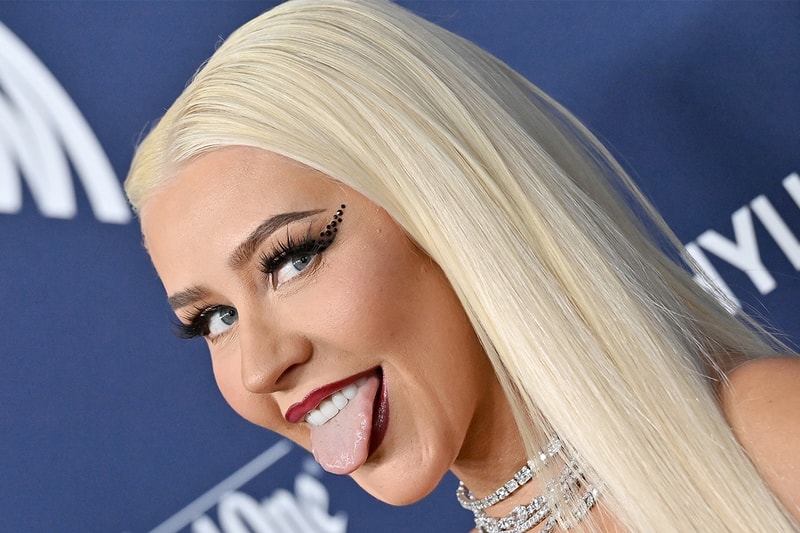 Let's Talk About Christina Aguilera's P-ssy Nails
This is what P-Power is all about.
Okay, the vagina isn't quite in my diet, but I might have to reconsider when it comes to Christina Aguilera's vagina nails.
Making an appearance on the "Call Her Daddy" podcast to talk about her new sexual wellness brand, Playground, the star wasn't the only one making an appearance — her manicure also had some things to say. Curated by celebrity manicurist Zola Ganzorigt, Aguilera's nails featured XL extensions that were filed into a stiletto shape and painted with a p-ssy pastel color. 3D sculpted charms of vaginas were added to each nail, making them look like real-life whoo-ha walls. For the climax, the kinky nails were topped with a shiny topcoat reminiscent of lubricants for her pleasure.
For the past few months, we've been getting into 3D motifs as a manicure cultural trend, but this current VaJay display takes the cake…for now. Although I don't partake in the pleasure of vaginas, I can appreciate the head-turning manicure in all its glory.
I don't mean to be a Peeping Tom but take a closer look ahead.
View this post on Instagram
---
Share this article