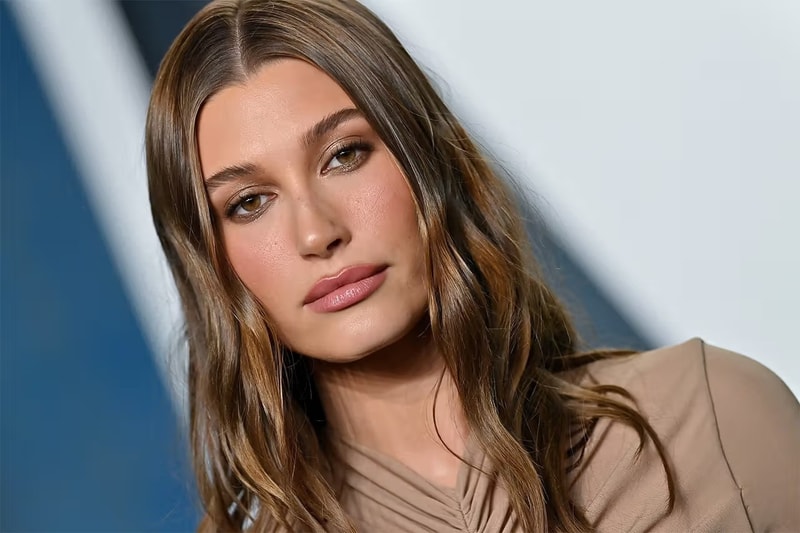 Entertainment
Hailey Bieber Reveals She's Experienced the "Saddest, Hardest Moments" in Her Life This Year
Possibly alluding to the alleged drama with Selena Gomez.
Hailey Bieber Reveals She's Experienced the "Saddest, Hardest Moments" in Her Life This Year
Possibly alluding to the alleged drama with Selena Gomez.
Hailey Bieber has opened up about her mental health, revealing 2023 has been extremely tough for her. The model recently took to her Instagram Stories to share a personal message on her hardships, encouraging others to be kind to each other.
"I like to make jokes about how I feel because sometimes it's easier than admitting I'm having a hard time," Bieber began. "But truthfully since 2023 started, I have had some of the saddest, hardest moments I've ever had in my adult life and my mind and emotions have been fragile, to say the least. And I know so many other people feel the same way I feel, so just know you're not alone."
The Rhode Skin founder continued, "That being said, let's keep being there for one another. Let's be there for loved ones and friends and family and strangers. Let's just be there for people.. let's keep showing up for each other even when it's hard. We're better together."
Bieber is most likely referring to the online bullying she received after people began taking sides in her alleged drama with Selena Gomez. However, last month, Gomez took to social media to show Bieber support.
The actor-slash-singer wrote at the time, "Hailey Bieber reached out to me and let me know that she has been receiving death threats and such hateful negativity. This isn't what I stand for. No one should have to experience hate or bullying," she continued. "I've always advocated for kindness and really want this to all stop."
Stay tuned for more updates.
---
Share this article