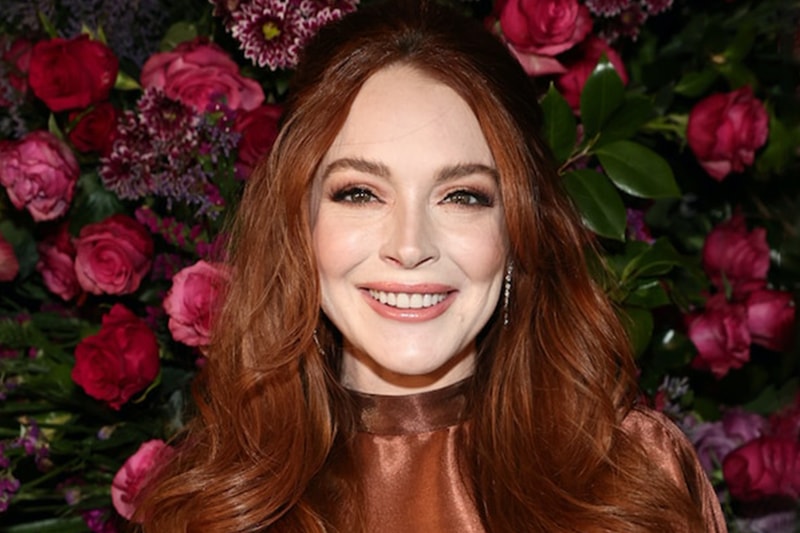 Lindsay Lohan's BTS Glam Proves She's the Darling of Rom-Com Movies
She's simply lovely.
Lindsay Lohan is the Queen of "soft girl" hair and makeup, and her latest BTS photos to Instagram which the star shared ahead of her upcoming Netflix film, Irish Wish, cements our proven theory on this.
The backend info we have on the movie due out later this year is that it will be a fantasy rom-com, which Lohan does very well. Shall we dub her the Queen of rom-com? While that might be somewhat of a stretch, what isn't bending is the precious hair and makeup looks from the movie, which brings out the sweetness in her face even more — we can pretty much gather who her character is from the IG selfies.
In the photos she shows off the most wedding-approved makeup, done by makeup artist Kristofer Buckle, that featured a creamy rosy lippie with a base in her face and cheeks to complement the lip. Her signature red tresses are side-parted and half up-down, giving "main character" energy as those classic starlets do in love films.
The details in the BTS alone excite us enough that we're desperately waiting for the movie to hit Netflix.
Take a closer look at the romantic moment of Lohan ahead.
View this post on Instagram
---
Share this article