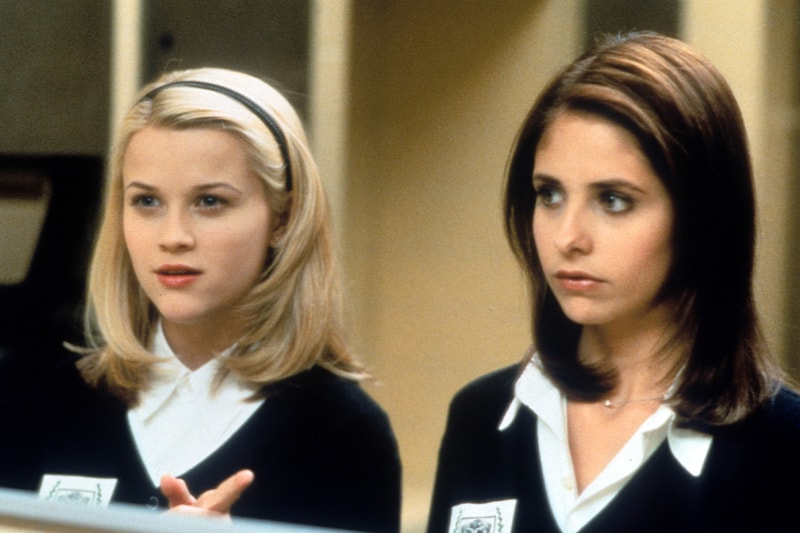 Film & TV
It's Official, the 'Cruel Intentions' Reboot Is Launching This Year
Here's everything we know.
It's Official, the 'Cruel Intentions' Reboot Is Launching This Year
Here's everything we know.
According to TVLine, the classic 90s film, Cruel Intentions, is finally launching a reboot — potentially on Amazon.
Reese Witherspoon and Sarah Michelle Gellar's Cruel Intentions, based off of the 18th-century novel "Dangerous Liasons," will return as an eight-episode series. The original film followed two siblings as they seduced the "pure" Annette (played by Witherspoon) into breaking her pact against pre-marital sex. The reboot was originally created for Freevee, Amazon's production house which has fueled rumors that it will be picked up by its parent company, Amazon Prime.
The publication's report revealed a new plotline and the stakes are much higher this go-around. "Set in Washington, D.C., the series follows two ruthless step-siblings who will do anything to stay at the top of the Greek Life hierarchy at their elite college. When a brutal hazing incident threatens the entire Panhellenic system, they'll do whatever is necessary to preserve their power and reputations… including seducing the daughter of the U.S. vice president."
The juicy series is set to release later in the year, with filming kicking off this summer in Toronto.
Stay tuned for updates.
---
Share this article