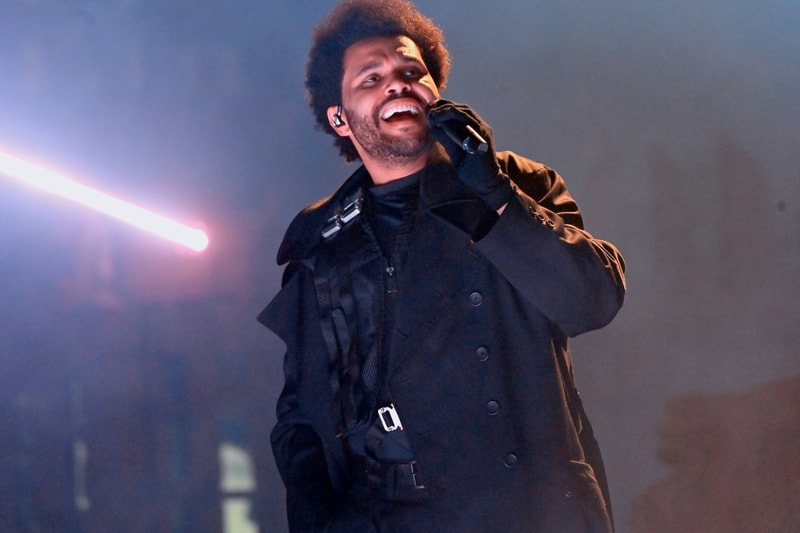 Music
The Weeknd Shares New Update Regarding His Next Album Completing a Trilogy
Could it be the end of an era?
The Weeknd Shares New Update Regarding His Next Album Completing a Trilogy
Could it be the end of an era?
UPDATE (June 22, 2023): Back in April, The Weeknd teased new music, which many believed would be part of his next album. Over time, we learned that some of his recent drops were actually for The Idol. However, he's recently shared a new update regarding his upcoming music, confirming that his next album will not only be part of a trilogy but also complete it.
"I'm finishing the third part of this of this saga, of this trilogy," he recently told Variety. "The name of it will come out soon, but it's not called what some fans think it's called … What they think it's called is actually a song on the album, but that's not what the actual album is called."
Stay tuned for more updates.
---
ORIGINAL STORY (April 11, 2023): It looks like The Weeknd is preparing to complete his current music era, seemingly inspired by his two latest albums. The singer has taken to social media to share snippets of unreleased songs, which could possibly be part of a new trilogy.
The musician previewed what appears to be two upcoming tracks on his Instagram Live, one of them being a collab with Future. He's also shared a few cryptic tweets in the past that have recently gone viral, hinting at what's to come. In January 2022, he wrote, "I wonder… Did you know you're experiencing a new trilogy?" At the time, he had just released his fifth studio album, Dawn FM, which is also his most recent.
Trilogy is also the name of his 2012 compilation album, which is a packaging of three 2011 mixtapes — House of Balloons, Thursday and Echoes of Silence.
It's quite possible that After Hours (2020) and Dawn FM (2022) are two of three albums that could form a new trilogy.
For more, check out the tweets below.
ABEL x PLUTO

The Weeknd teased a Future collab on his IG Live ? pic.twitter.com/P7E36sz7q5

— Complex Music (@ComplexMusic) April 11, 2023
The Weeknd previewed new music on IG Live ?

(@therealmikedean on the sax too ?)pic.twitter.com/lJbF5cqfhq

— Complex Music (@ComplexMusic) April 11, 2023
It's almost time ? @theweeknd pic.twitter.com/SVEchoqONX

— Complex Music (@ComplexMusic) April 10, 2023
---
Share this article