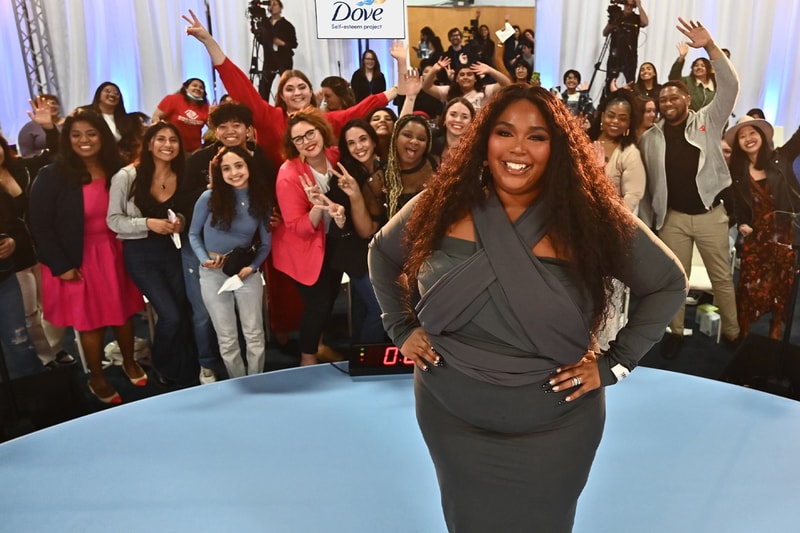 Beauty
Dove Partners with Lizzo to Address Mental Health Crisis Caused by Social Media
Putting a stop to the perils of the internet once and for all.
Dove Partners with Lizzo to Address Mental Health Crisis Caused by Social Media
Putting a stop to the perils of the internet once and for all.
Dove believes in creating more than just effective beauty products. Since 2004, the household brand has committed itself to building body confidence and self-esteem in young people through the Dove Self-Esteem Project, a call-to-action initiative to address youth mental health issues brought on by social media.
Despite being around for decades, social media is a self-regulated space in the digital world. Leaving the youth and their guardians to fend for themselves against internet trolls, exposure to harmful content and addictive algorithmic recommendations. In fact, recent Dove research shows:
8 in 10 youth mental health specialists say social media is fueling a mental health crisis;
80% of young people believe that people their age are addicted to social media;
7 in 10 young people (ages 10-17) have been exposed to content encouraging weight loss/body transformation on social media.

Yet with more than 94 million global youth educated to date, the brand is far from putting its foot on the brake. Now in 2023, the Dove Self-Esteem Project is evolving its mission to help make social media a more positive place by standing for safer social media design with the launch of its Campaign for Kids' Online Safety and Kids' Online Safety Act (KOSA).

The bill, meant to safeguard kids' overall experiences online and limit their exposure to toxic beauty content, outlines more transparency on social media design and black box algorithms, including:

Disabling addictive product features and opt-out of algorithmic recommendations;
Creating a duty for social media platforms to prevent and mitigate harms to minors, such as content promoting of self-harm, suicide, eating disorders, substance abuse, and sexual exploitation;
Requiring social media platforms to perform an annual independent audit assessing risks to minors;
Providing experts access to critical data to foster research regarding harms to the safety and well-being of minors.

Partnering with cultural icon, Lizzo, Common Sense Media and ParentsTogether Action, Dove hopes to drive awareness of this issue and call on lawmakers to act now, while time is still on our side.

"Social media is supposed to be a place where people can express themselves and be a source for beauty confidence, not anxiety, that's why I'm partnering with Dove again and calling on platforms to do more to make social media safe for young people," Lizzo says. "Seeing the negative impact social media is having on youth mental health today is devastating and has to stop. Join us and use your voice to help make change."

Without actionable change on social media platforms and holding tech companies accountable, kids will continue to "pay to play" at the expense of their innocence and wellbeing.

To learn more about the Campaign for Kids' Online Safety visit dove.com.
---
Share this article