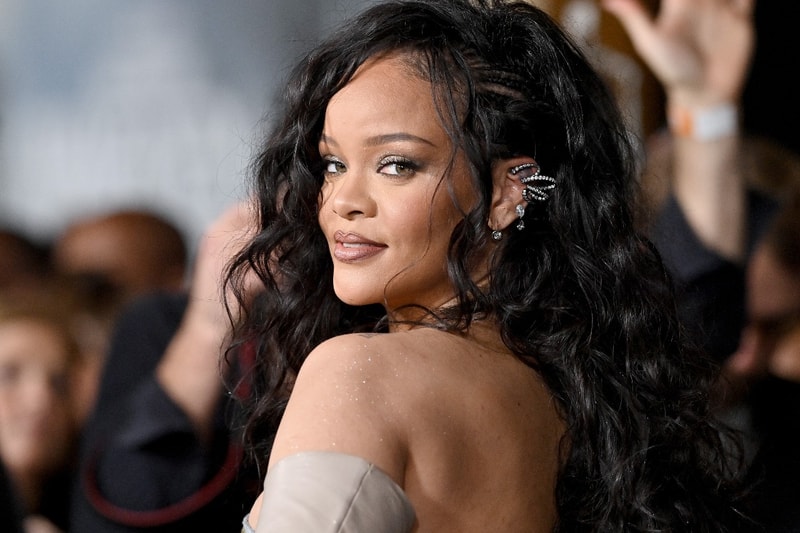 Film & TV
Rihanna Cast as Smurfette in the New 'The Smurfs' Movie
Good thing the Navy is already blue.
Rihanna Cast as Smurfette in the New 'The Smurfs' Movie
Good thing the Navy is already blue.
Rihanna continues to show us she has range as the Grammy award-winning musician brushes off her acting chops for the upcoming Paramount film, The Smurfs.
The Barbados native will be playing the role of Smurfette in the newest live-action hybrid film, swapping out her Fenty glow for an adorable blue hue. The multi-talented mother of soon-to-be two made the announcement yesterday in Las Vegas at CinemaCon, joking that she "tried to get the Papa Smurf role but it didn't work out." Stylish as always, Rihanna showed off her growing up in a sleek denim cape, also sharing that she is in her third trimester.
Rihanna made memorable appearances in the female-fronted heist movie Ocean's 8, starred alongside Childish Gambino in Guava Island and played Gratuity in the animated movie Home, which made over $380 million USD at the worldwide box office.
The upcoming film will ask the fundamental question, "What is a smurf?" exploring identity and self-determination within the family-friendly narrative. Paramount's The Smurfs will arrive in theaters on February 14, 2025.
---
Share this article