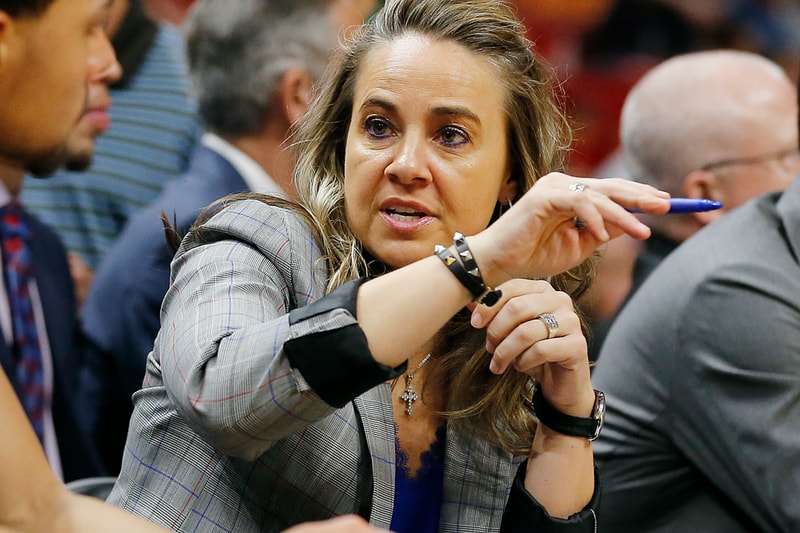 Toronto Raptors Interview Becky Hammon for Head Coach
It's time to make history.
After coaching the Las Vegas Aces to victory and winning the WNBA Championship in 2022, Becky Hammon being considered for the Toronto Raptor's Head Coach position.
If Hammon were to be hired, she would make history as the first female coach of the NBA. According to a report from ESPN's Adrian Wojnarowski, the Raptors have "secured permission" to speak to her after former head coach Nick Nurse was fired. This wouldn't be Hammon's first time coaching an NBA team as she assisted Gregg Popovich for eight years with the San Antonio Spurs, eventually stepping in and serving as the league's first female acting head coach in 2020.
Other candidates on the short list include Golden State's Kenny Atkinson, Milwaukee's Charles Lee, Phoenix's Kevin Young, San Antonio's Mitch Johnson, Sacramento's Jordi Fernandez, Memphis' Darko Rajakovic and Miami's Chris Quinn.
Share this article