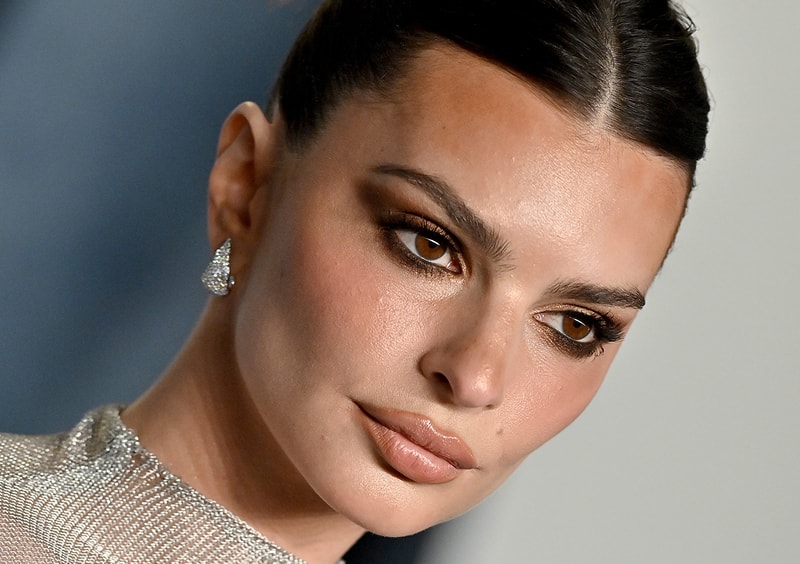 Why Does Emily Ratajkowski's 3D Roach Nails Look So Real?
Hold the bug spray.
I thought we had reached a new level in manicure creativity with Christina Aguilera's vagina nails, but Emily Ratajkowski's literal roach nail has taken the emerging trend of intentional ugliness to a greater height.
In her recent cover shoot for HommeGirls Volume 9, Ratajkowski was featured with a variety of different nail moments but there was one in particular that featured second-glance, realistic 3D roaches that was quite impressive. The model is seen in the photos styled effortlessly in a T-shirt and Miu Miu skirt while chunking up "the bird," instantly drawing the masses' eyes to the bug on her nail.
Curated by nail artist Alex Smith, she filed the star's extensions into a chic almond shape and painted them bright white, adding the roach accent for a unique effect. Smith's detailing shined through the antennae and the pest's little legs, giving many of us the chills.
3D nails featuring unusual objects and subjects are bound to be all of the range this summer with Aguilera and Ratajkowski being the girlies to lead the pack.
View this post on Instagram
---
Share this article