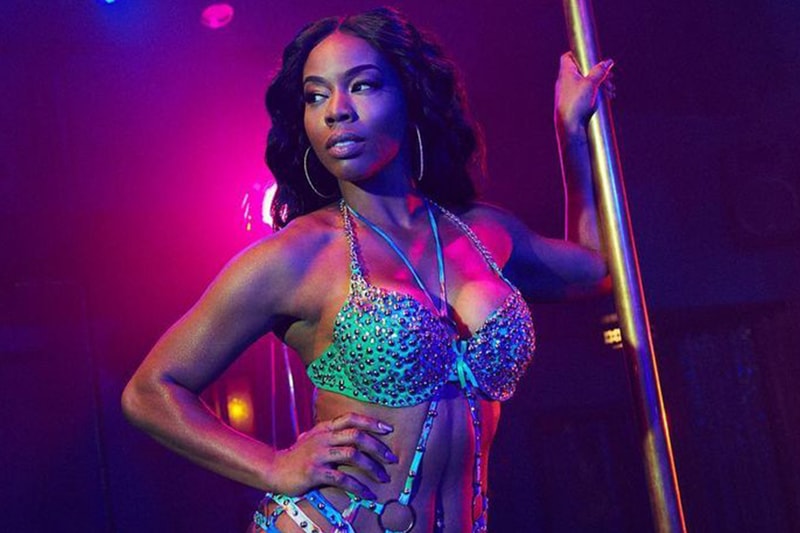 Beauty
The Girls on #StripperTok Are Single-Handedly Influencing the Beauty Industry
It goes down at the Pynk…Literally.
The Girls on #StripperTok Are Single-Handedly Influencing the Beauty Industry
It goes down at the Pynk…Literally.
If you've watched shows like Starz's P-Valley or know stripper culture, you'll know that the "naked ladies" of the night take pride in their makeup process and hit the pole with nothing less than the most high-end beat. Whether you're looking for a glam routine on a budget or just interested in learning new tricks of the trade, TikTok's #SkripperTok and #StripperTok are the side you need to be on.
#SkripperTok coming in with over 1.9 billion views, deep dives into the GRWM feature exploring the dancer's hygienic tips and tricks, how the girls prep their skin to do pole or client dancing or how much they make in an evening. The storytelling aspect on TikTok humanizes strippers as for so long haven't had a platform to divulge the nitty gritty deets of what happens in the life of a dancer.
Earlier in my career on the beauty and fashion scene, my philosophy of "our life's trajectory starts from our beauty routines" was cultivated as I worked closely with many of social media's hottest dancers, such as Angela White (Blac Chyna.) When helping the girls get ready for the evening, they would sit and dish to me the woes of what happens on the floor during their shifts and also throw in nifty hacks that helped them circumvent any acne appearances or the hottest makeup product on the block the dancer community was raving over.
Dancer and content creator Charm Daze opened up about her makeup looks and how she does makeup on acne-prone skin. Over the time she became a dancer, she developed acne and was thrown into finding complexion products that worked with the current state of her skin.
#SkripperTok may now start to pop up on your FYP, throwing you into the nightlife world of a dancer. While many will be captivated by the quick and major glam transformations these girls undergo, the life stories they share daily will keep you coming back. It is also a sign of the times that strippers, sex workers and transwomen that also influence the culture of beauty are receiving the flowers that they've been denied when it comes to inspiring beauty trends.
It's the ladies of the night and the "girls from around the way" that propel beauty standards and it's time to put some respect on that.
---
Share this article