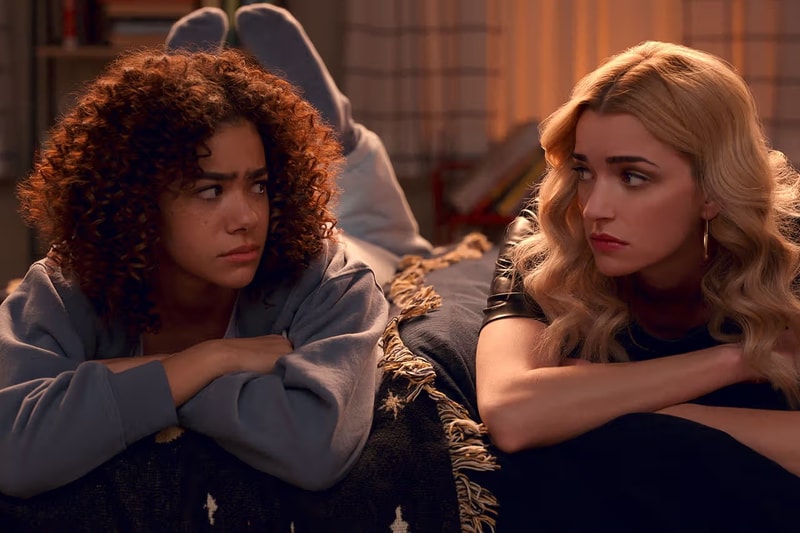 Film & TV
Netflix's 'Ginny & Georgia' Officially Gets Renewed for Seasons 3 and 4
Your favorite modern TV mother-daughter duo is returning.
Netflix's 'Ginny & Georgia' Officially Gets Renewed for Seasons 3 and 4
Your favorite modern TV mother-daughter duo is returning.
It's been announced that Netflix's Ginny & Georgia has been renewed for a third and fourth season. Additionally, the series is getting a new showrunner. Sarah Glinski (Degrassi: The Next Generation) will be taking over for Debra J. Fisher, who was the showrunner for Ginny & Georgia's first two seasons.
If you recall, Season 2 of Ginny & Georgia left off on a big cliffhanger, and it seems like Season 3 will be matching a similar tone. Based on the ending of Season 2, Fisher previously told The Hollywood Reporter that "Season three is going to be a big rollercoaster."
In case you need a recap, according to Netflix, the official synopsis for Season 2 reads as follows: "How do you live with the knowledge that your mother is a murderer? That's what Ginny is going to have to figure out. Burdened with the new understanding that Kenny — her step-dad — didn't die of natural causes, now Ginny must deal with the fact that Georgia not only killed, she killed to protect Ginny. Georgia on the other hand would much prefer that the past be left in the past, after all, she's got a wedding to plan! But the funny thing about Georgia's past is that it never stays buried for long…"
Stay tuned for more updates on Ginny & Georgia.
---
Share this article