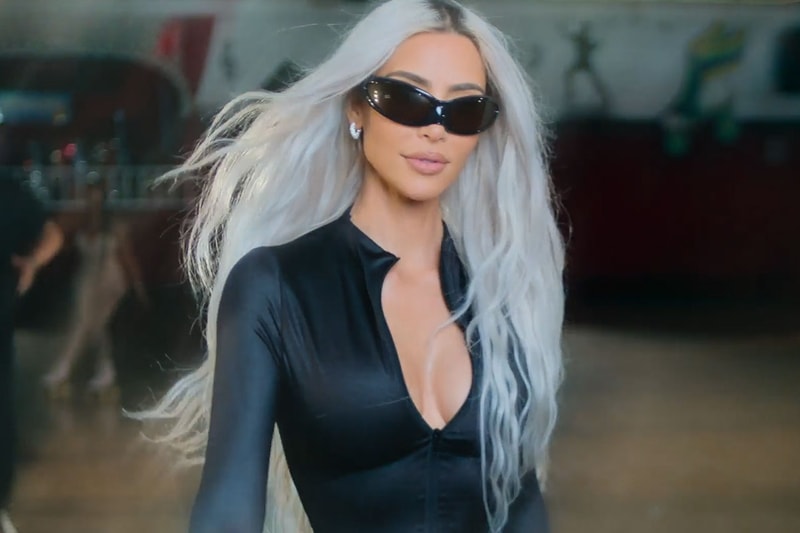 Entertainment
Here's How the KarJenner Clan Pulled Off *That* "Cuff It" Music Video
And yes, it was Bey-approved.
Here's How the KarJenner Clan Pulled Off *That* "Cuff It" Music Video
And yes, it was Bey-approved.
The return of Hulu's The Kardashians was a highly anticipated one and after the success (and the drama that ensued) following season 2, all eyes were on the KarJenner crew to bring it for season 3 and so far — they delivered.
As the series returned for its first new episode, fans were met with a slight change in tone as the family debuted their first-ever, fully-fledged music video. Shot to the sound of Beyoncé's "Cuff It," the video was shot by SixTwentySix director, Arrad, and saw the six reality stars showing off their skating skills at Glendale's Moonlight Rollerway.
Known for his work with the likes of Missy Elliot, Chloe Bailey and Kim Petras, Arrad shot the video in four hours with just two cameras and saw his team transforming the retro roller disco into a more contemporary and glossy location. With limited time and little opportunity for reshoots, the video's completion proved to be a pretty big task.
"If we got the shot, we moved on," explains Arrad. "I worked very closely with my cinematographer and 1st AD to make sure that we only filmed EXACTLY the shots we needed when the ladies were ready. They all were on tight schedules, so we had to be malleable to make sure we could accommodate their schedules but still get the shots that were necessary," he added.
"Filming the Kardashians and Jenners put me to the ultimate test — to be able to nail the shots down rapidly, make sure the cinematography was on point, and most importantly, ensure that all the ladies looked amazing," the director continued.
Additionally, Arrad explained that getting approval from Queen Bey herself was one of the biggest factors. "We shuffled through a bunch of songs and finally landed on Beyoncé, which was suggested by the ladies. We had to get approval from her by showing her the edit. Luckily she loved it and approved," explains director Arrad.
Take a look at the video below.
In other Kardashian-related news, Kim recently opened up about the long-term effects of dating Kanye West.
View this post on Instagram
---
Share this article