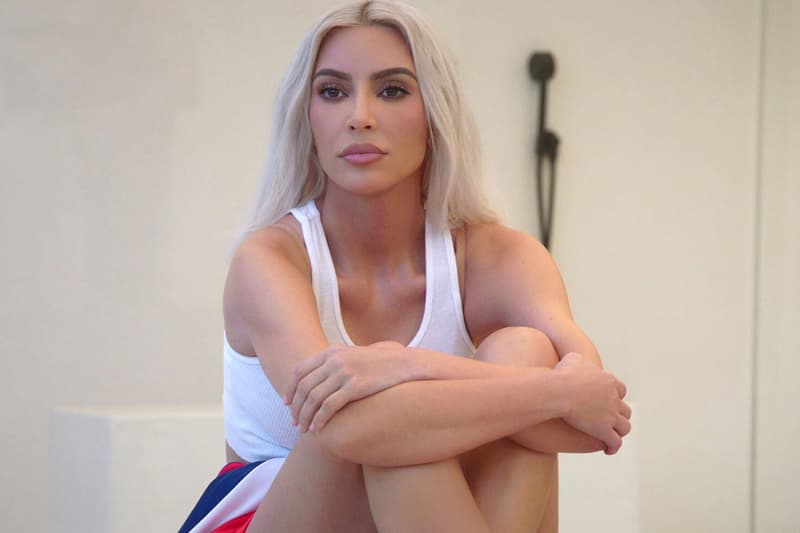 Entertainment
Kim Kardashian Opens Up About the Long-Term Effects of Dating Kanye West
"Who is ever going to want to date me?"
Kim Kardashian Opens Up About the Long-Term Effects of Dating Kanye West
"Who is ever going to want to date me?"
Hulu's The Kardashians is officially back on our screens and as expected, there's a lot to unpack this season — already. Given the timelines, this season is set to explore a little more of Kim Kardashian's former relationship with rapper Kanye West, alongside her response to the recent controversies that surround him.
As a result, the reality star and SKIMS founder took the opportunity to speak a little more about her personal life in the first episode, directly addressing any prior silences regarding her breakup with comedian Pete Davidson and the ensuing fallout with West.
"I'm single and I'm not ready to mingle. And that's OK," Kardashian revealed. Speaking about her breakup with the comedian, she added "Breakups are just, like, not my thing. We just had talks and talks… so it was just like both of us just communicating really well about it. It's obviously sad…"
With Davidson being the first person that Kardashian dated after ending her marriage to West, it was somewhat inevitable that he'd be subject to the wrath of the rapper, but no one quite expected just how much of a toll it would take.
"There was a lot of guilt. [Pete] went through a lot because of my relationship," the reality star explained. "I go back and forth in my feelings. Sometimes like, 'Ugh, who is ever going to want to date me, I have four kids, I'm in my 40s, like, Oh my God who is going to want to deal with the [drama].' But my person will be like, 'F-ck all of that, it's going to be hard but we're together and we're going to do this.' So I'm just waiting for that person."
Elements of the first episode appear to have been filmed in September 2022, around the time that Kanye's texts were leaked, but just one month before his White Lives Matter stunt at the YEEZY show, and everything that came next. As a result, we expect future episodes will continue to delve into the drama.
In related news, Kourtney Kardashian and Travis Barker set a sex record.
---
Share this article