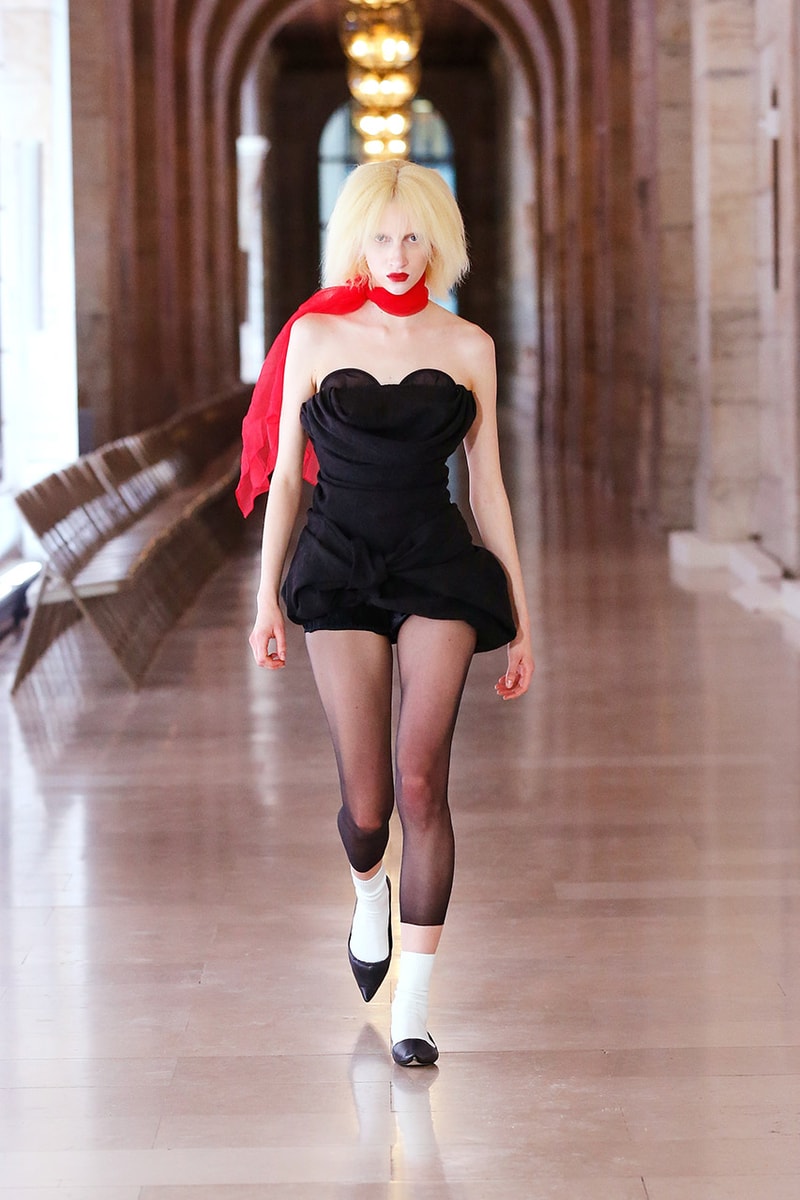 1 of 29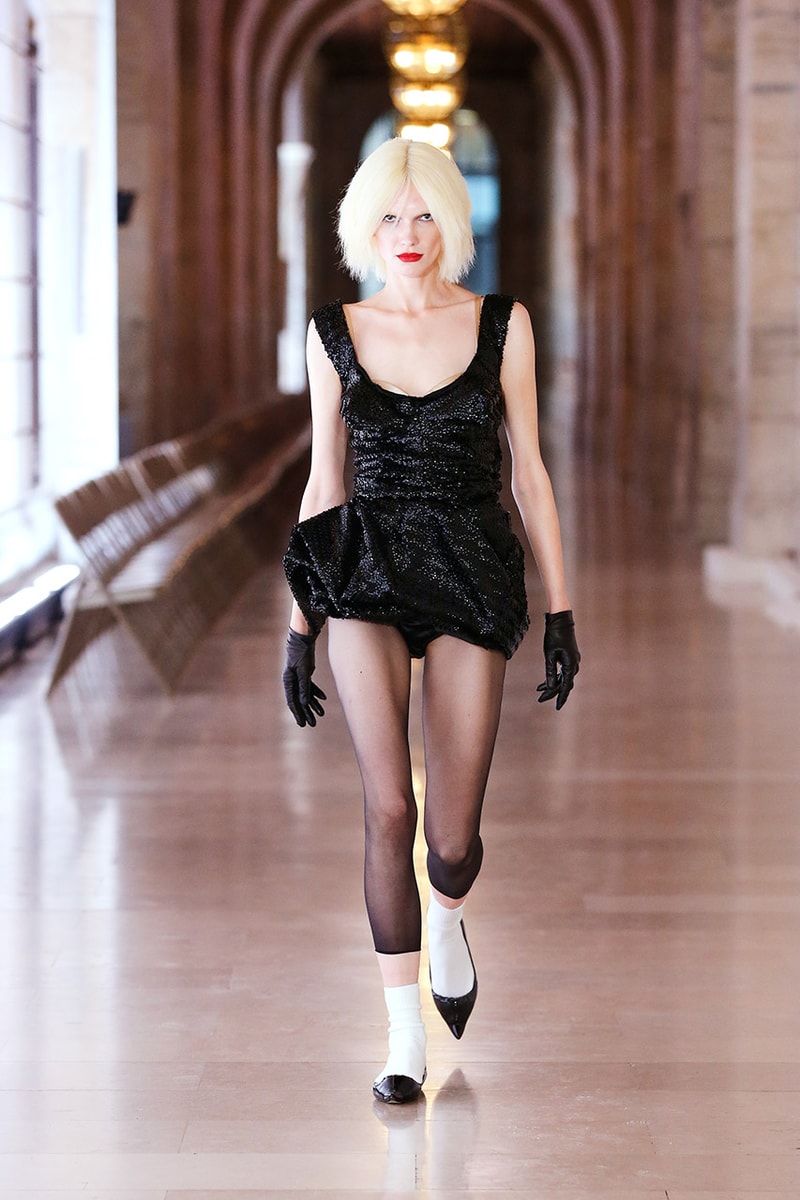 2 of 29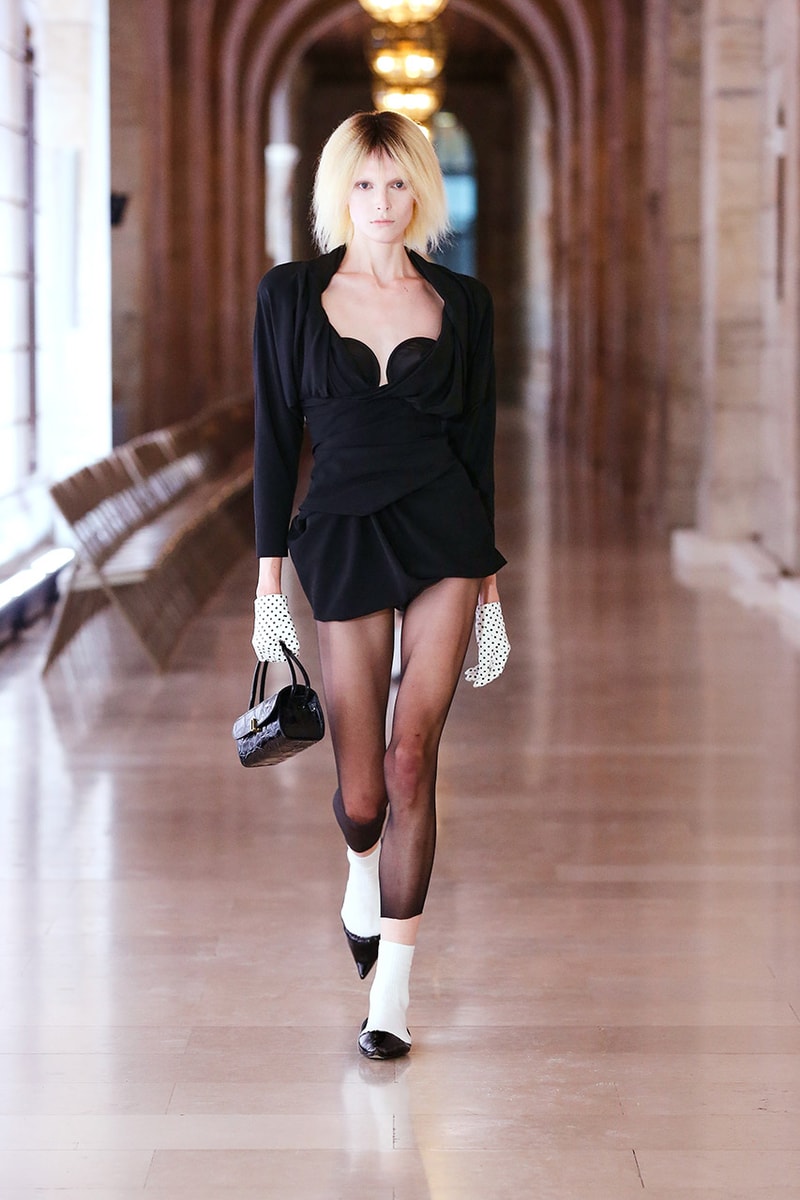 3 of 29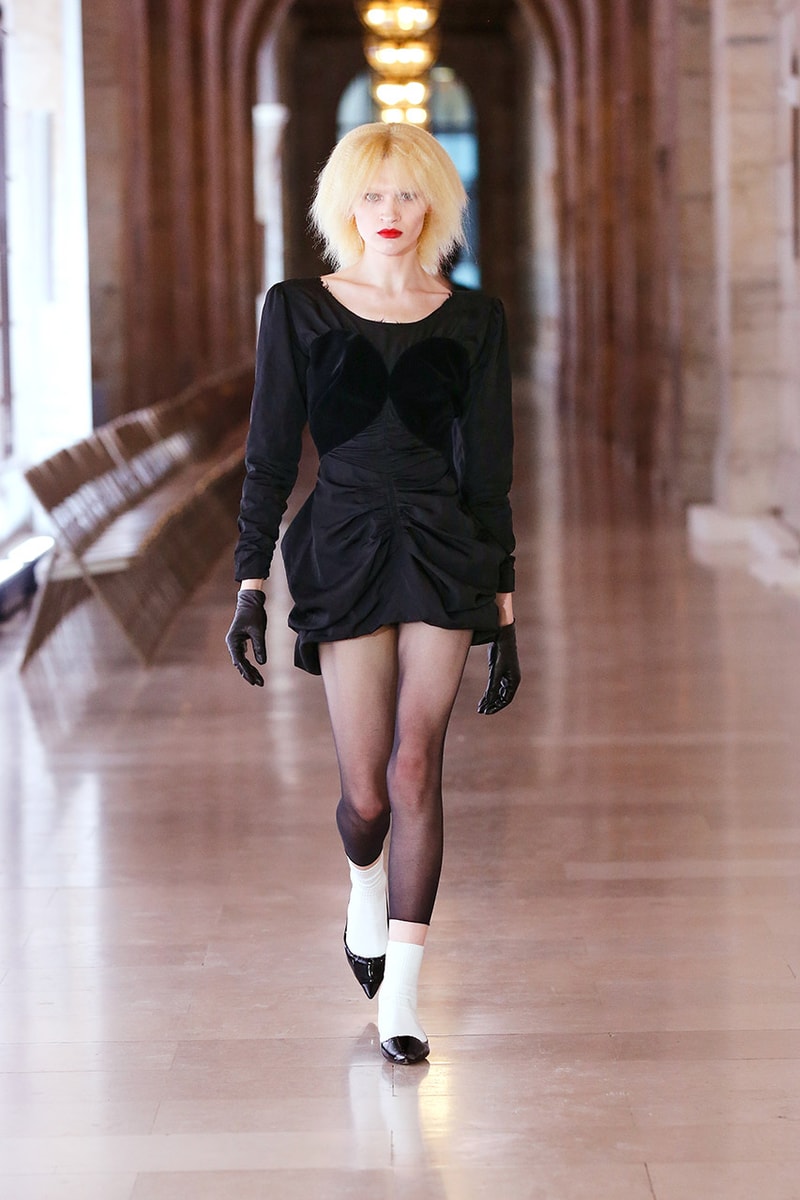 4 of 29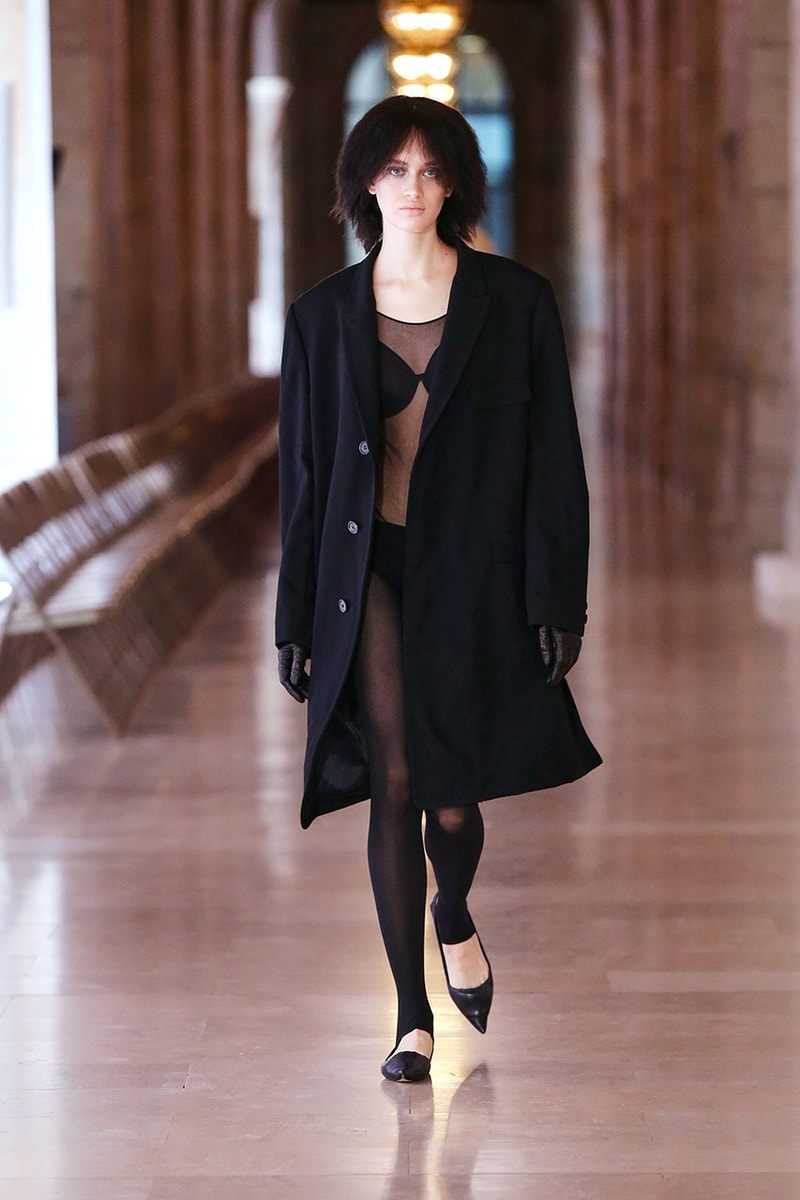 5 of 29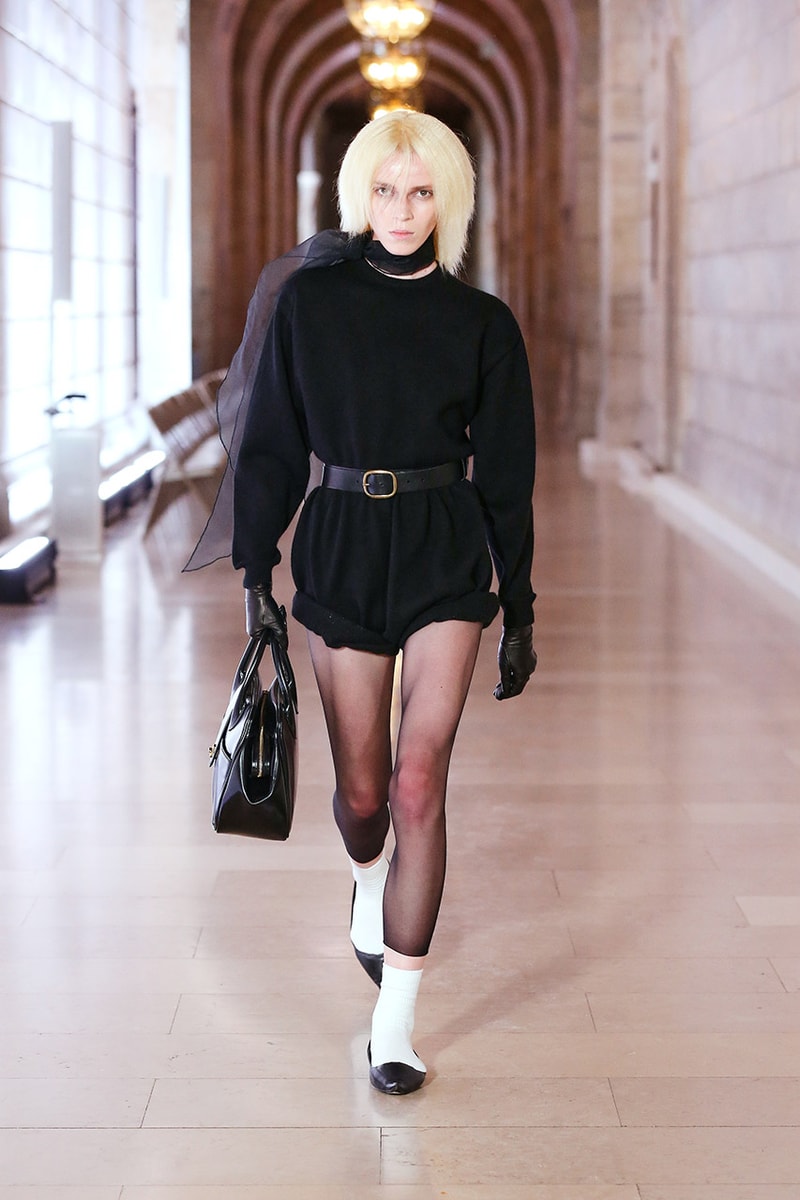 6 of 29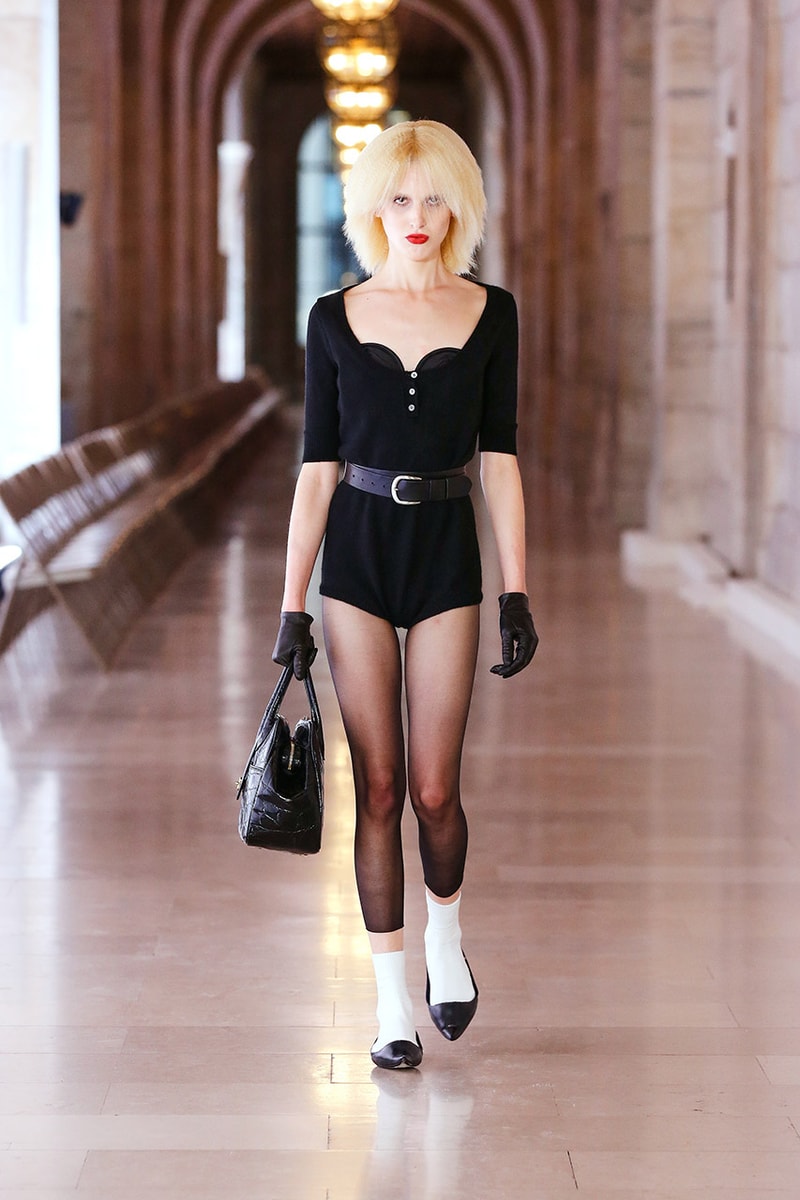 7 of 29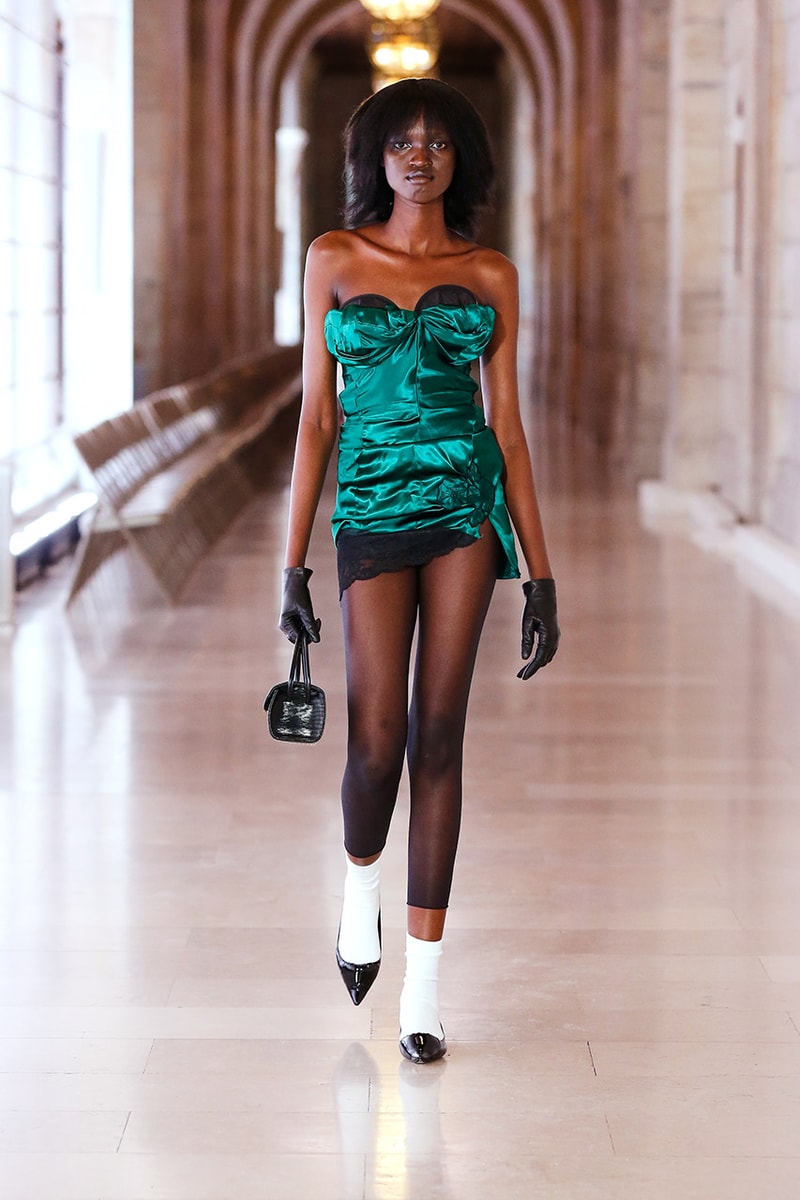 8 of 29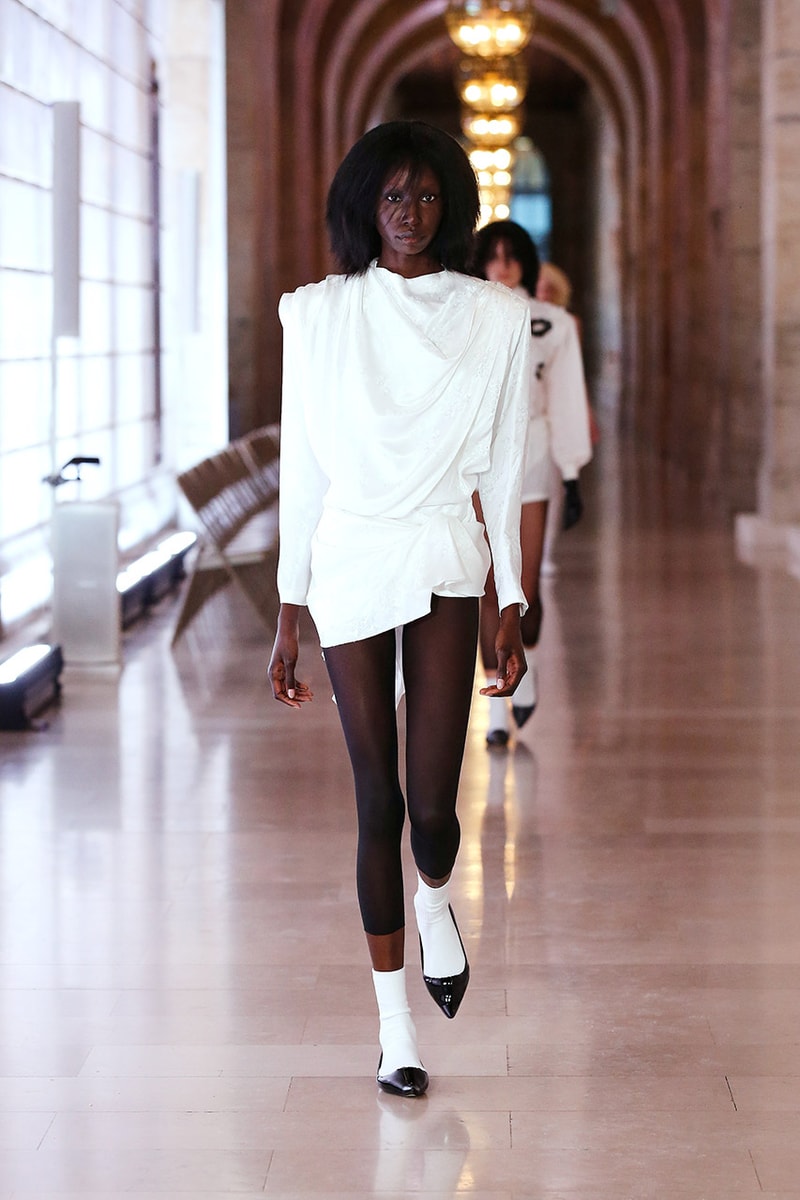 9 of 29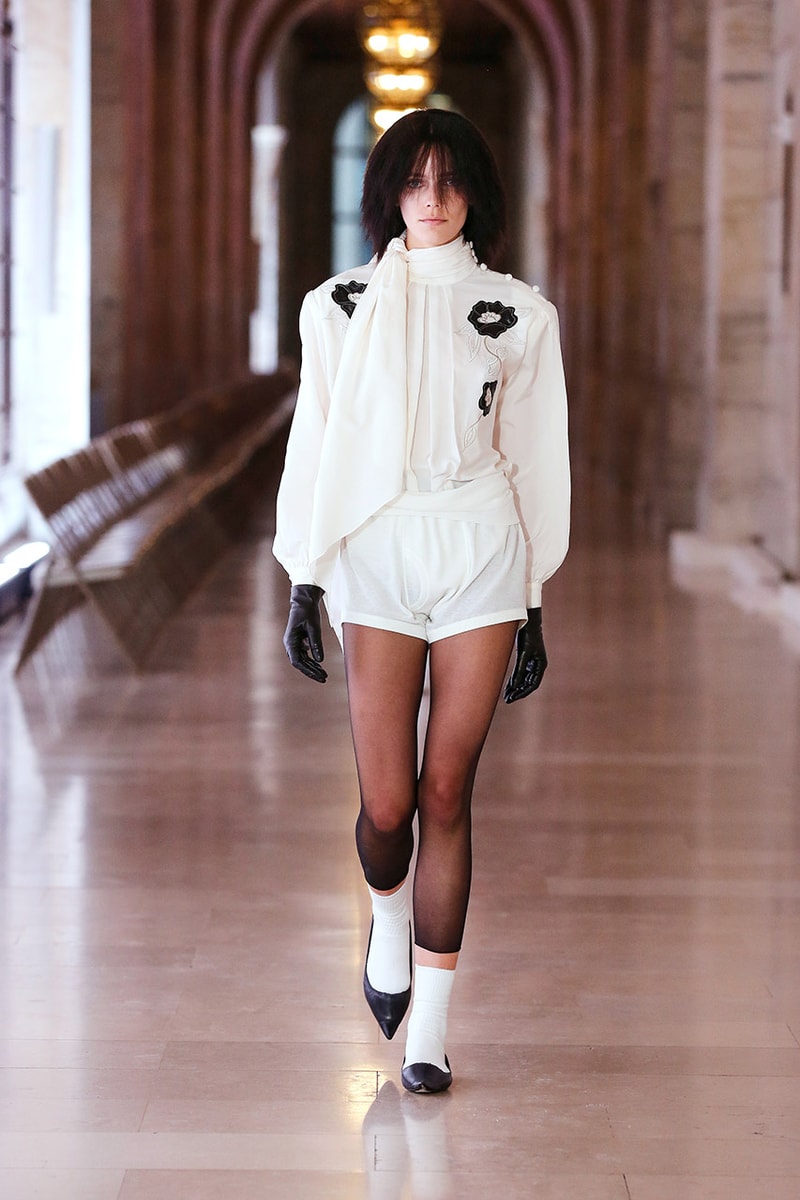 10 of 29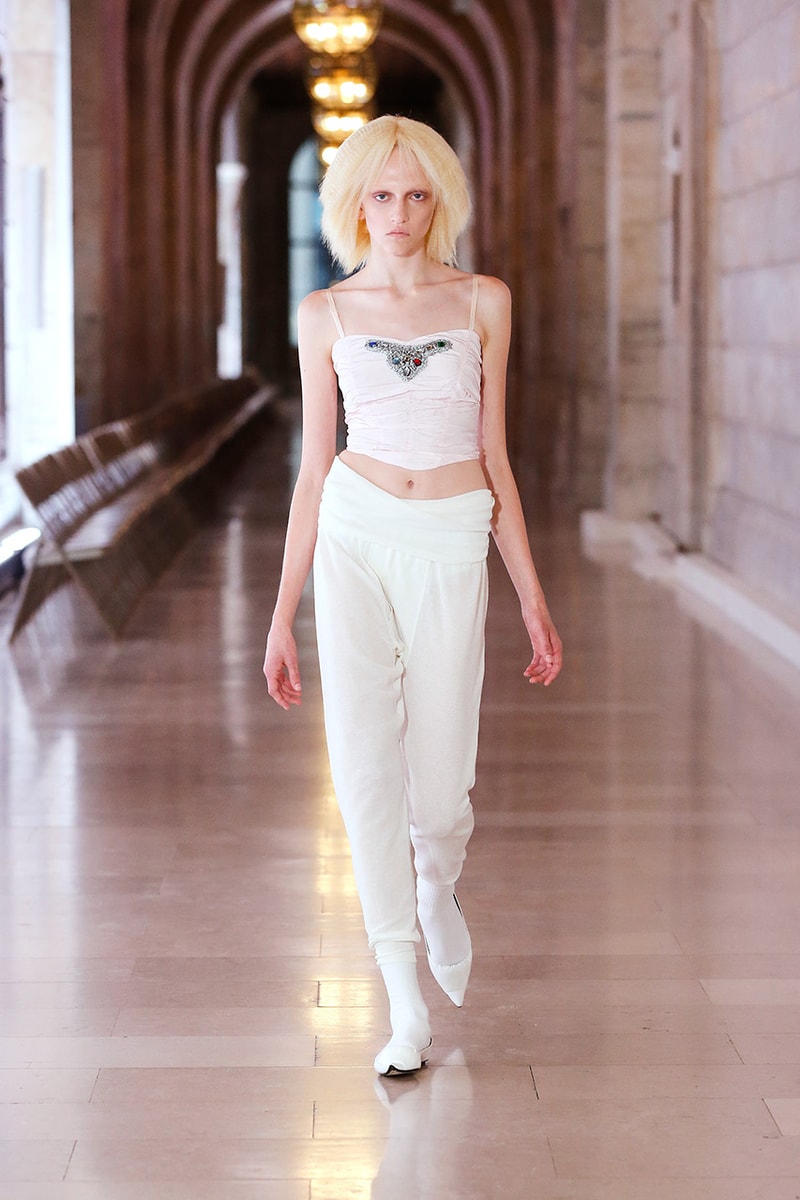 11 of 29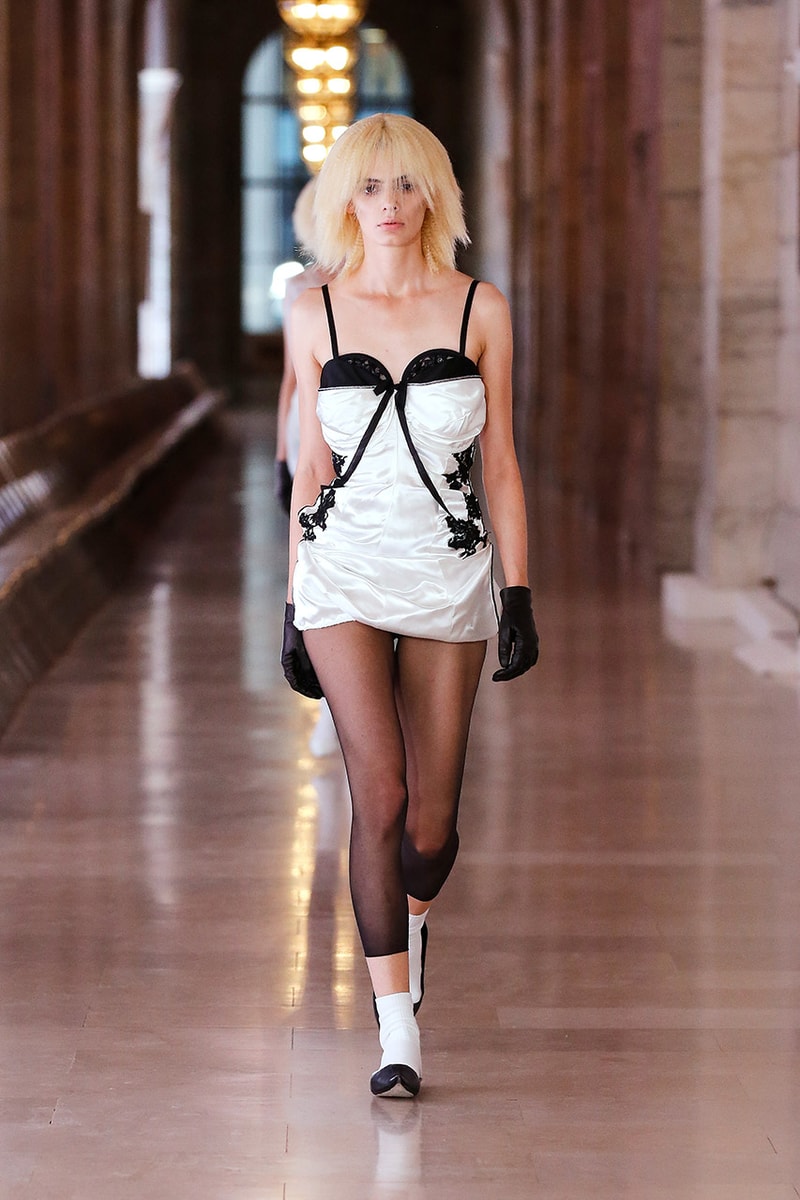 12 of 29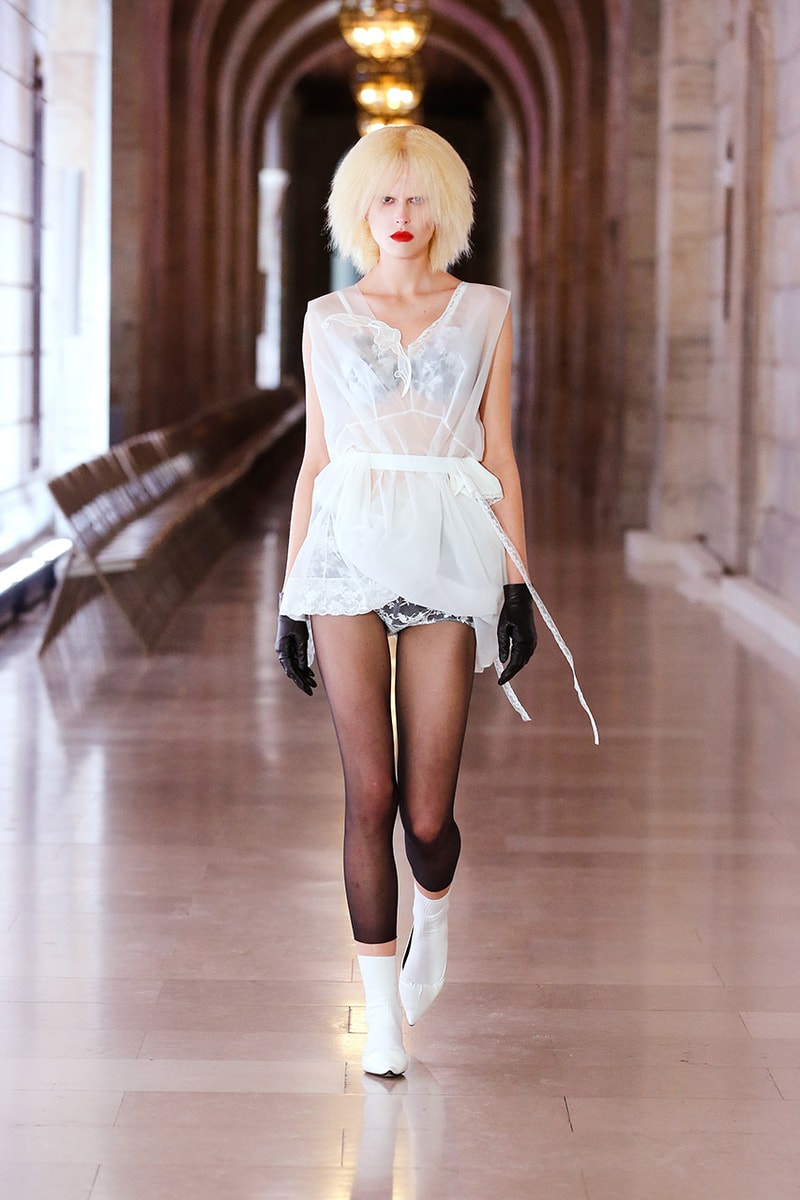 13 of 29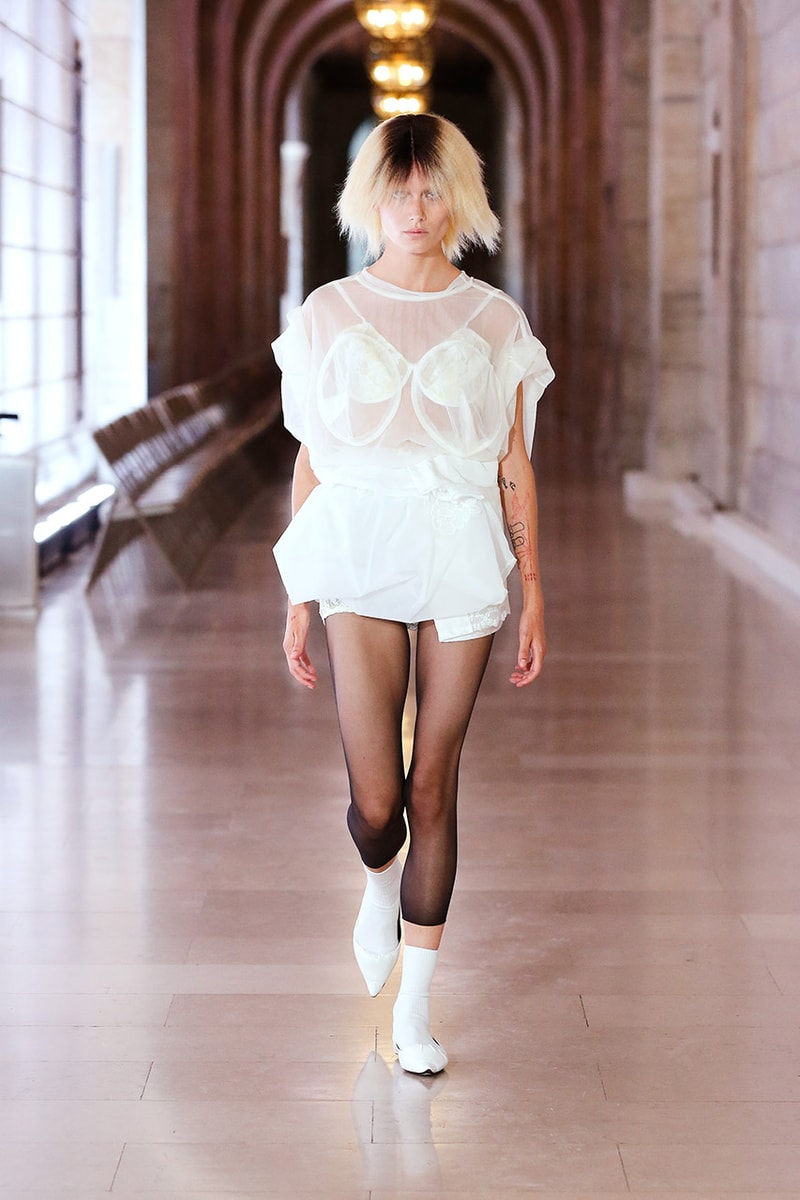 14 of 29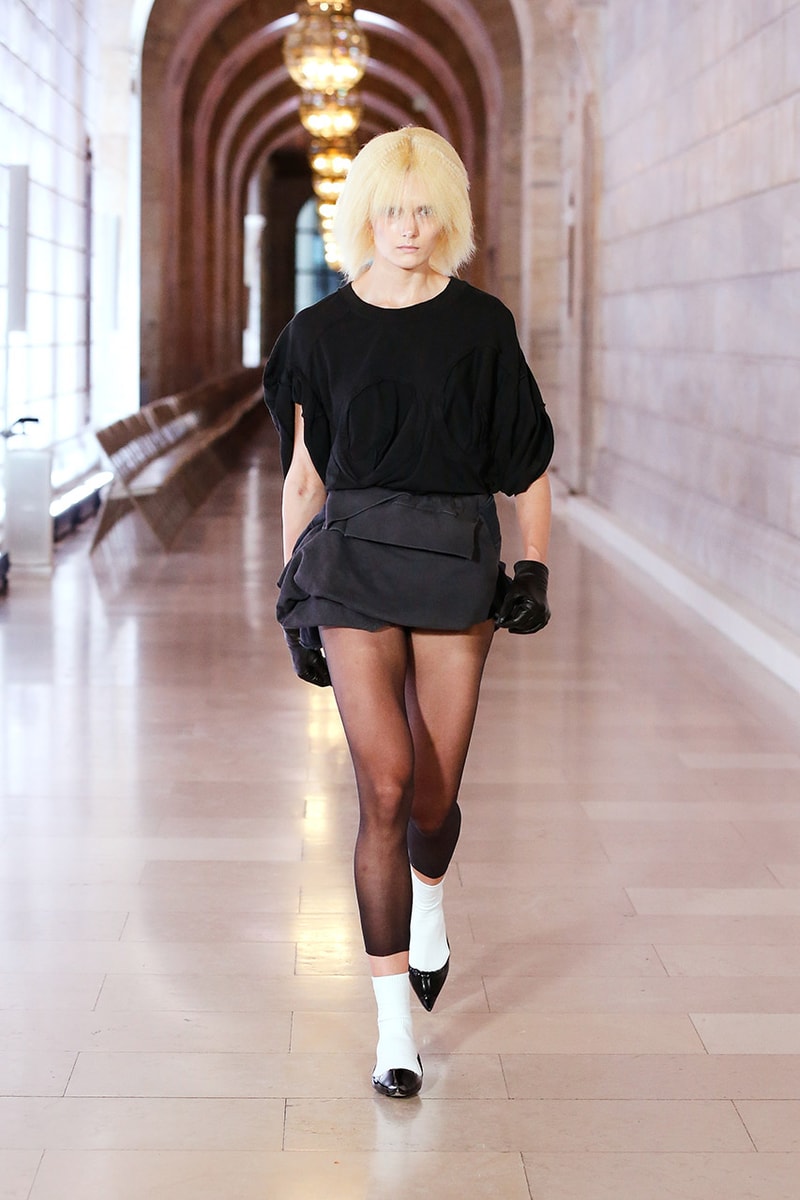 15 of 29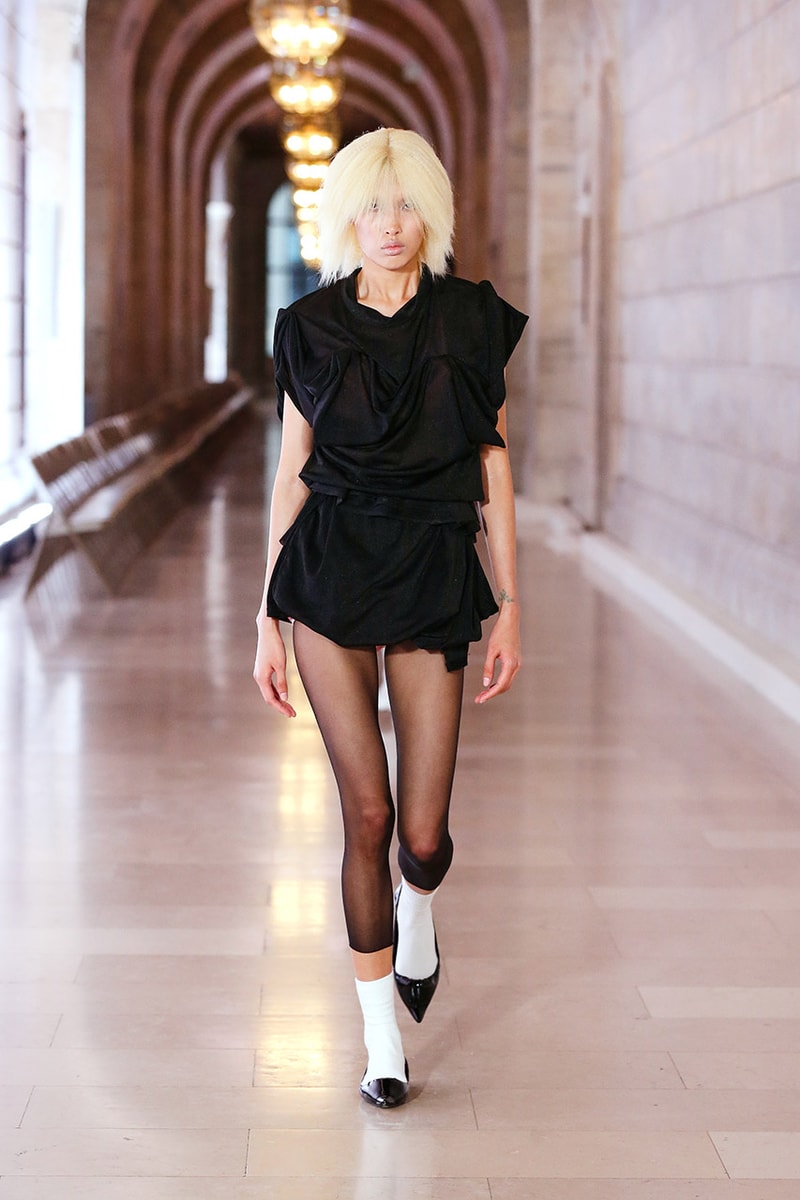 16 of 29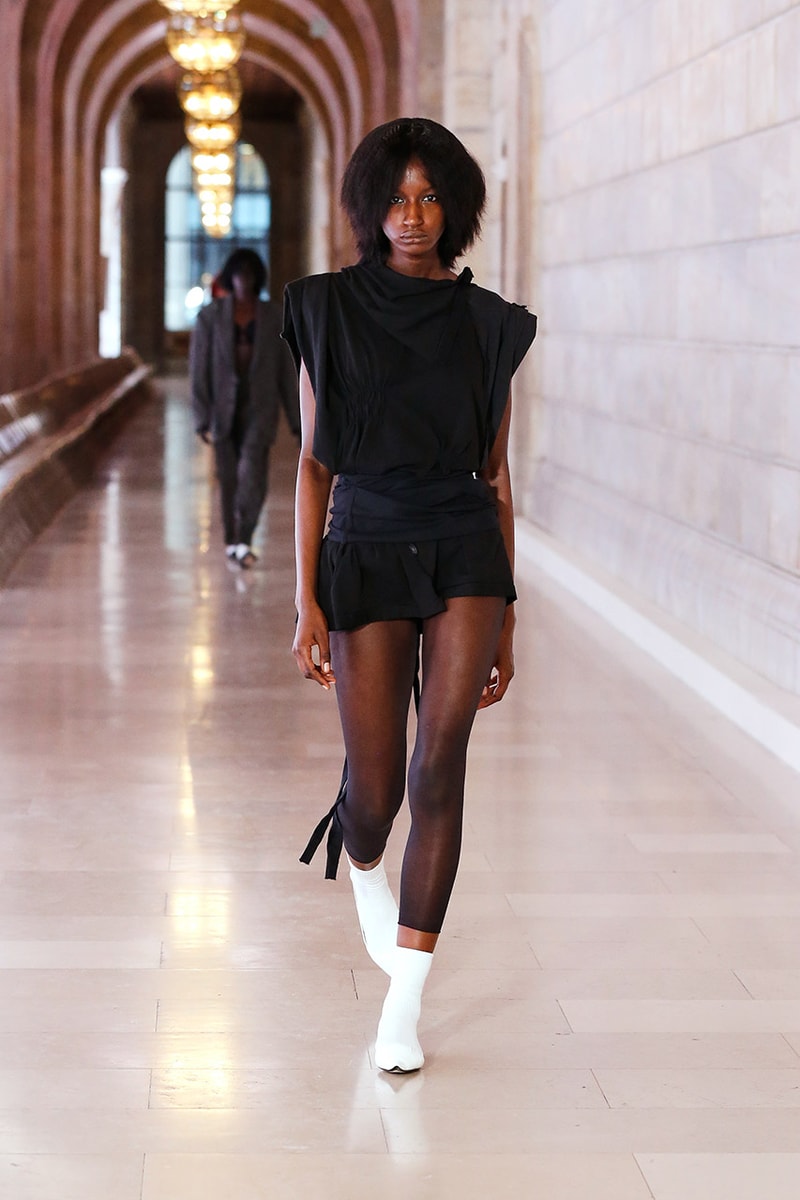 17 of 29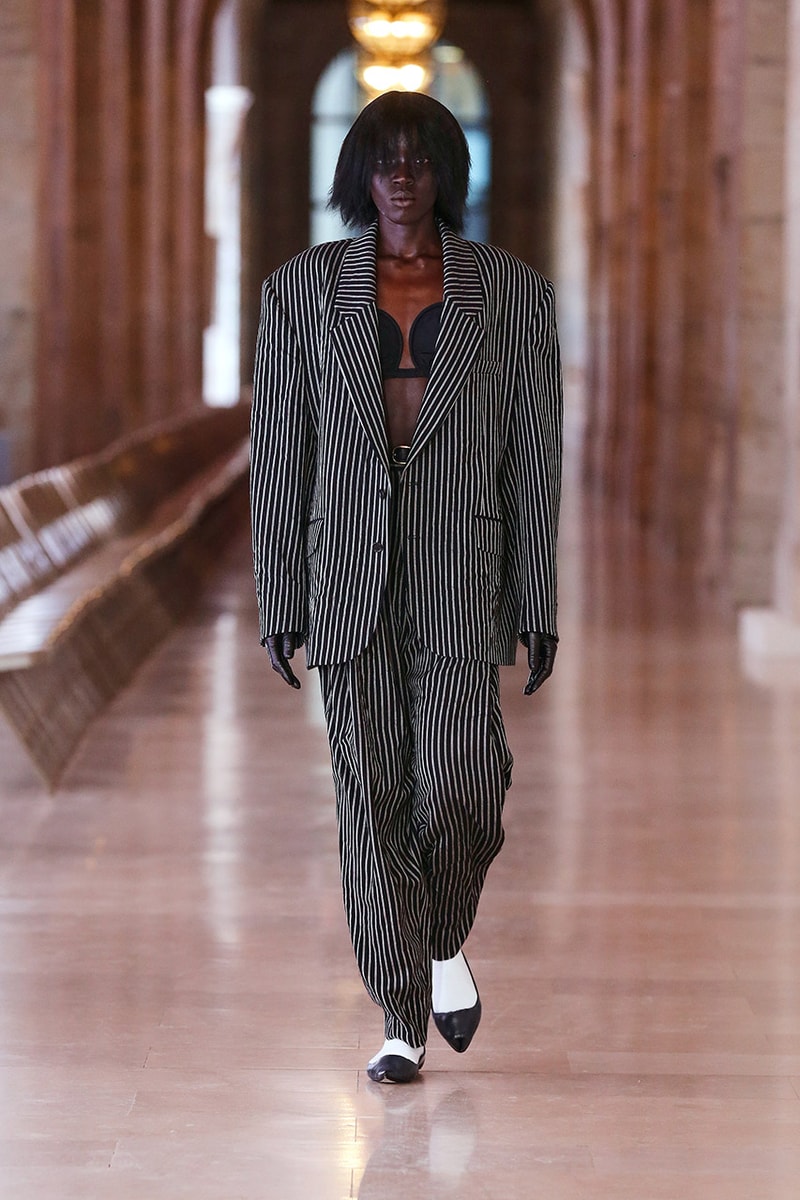 18 of 29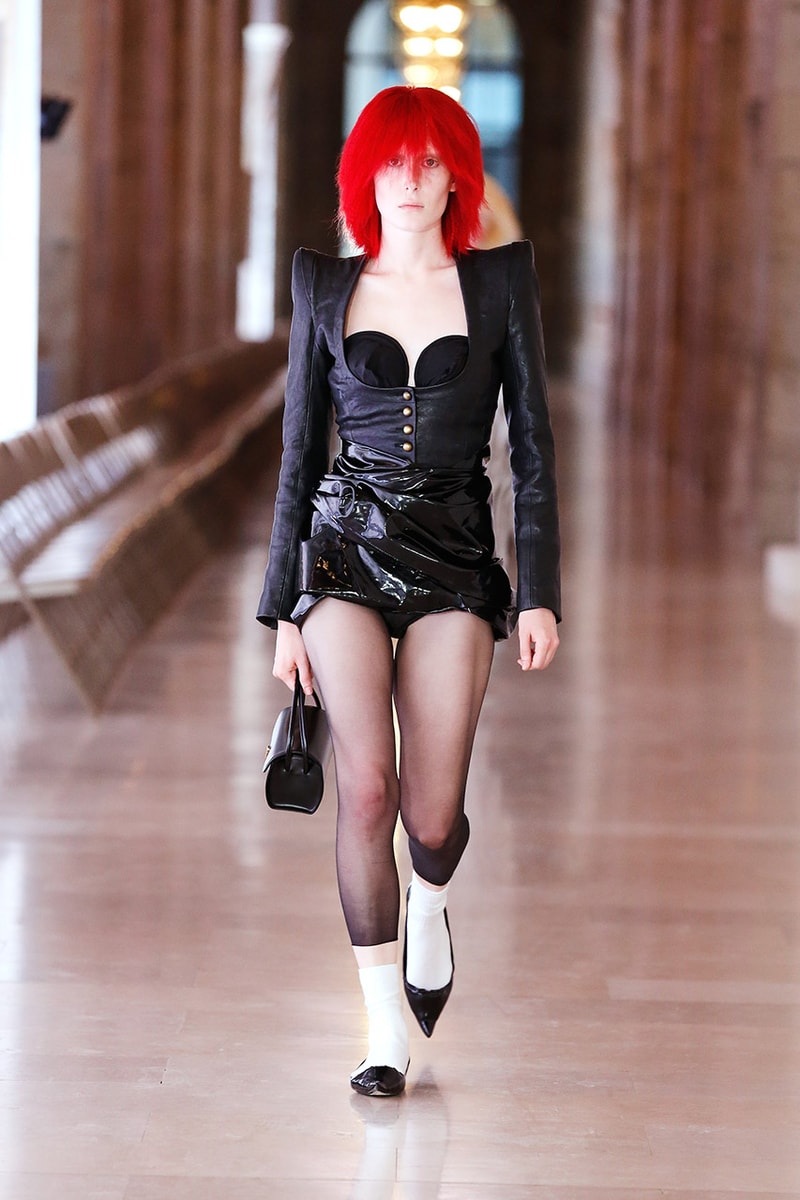 19 of 29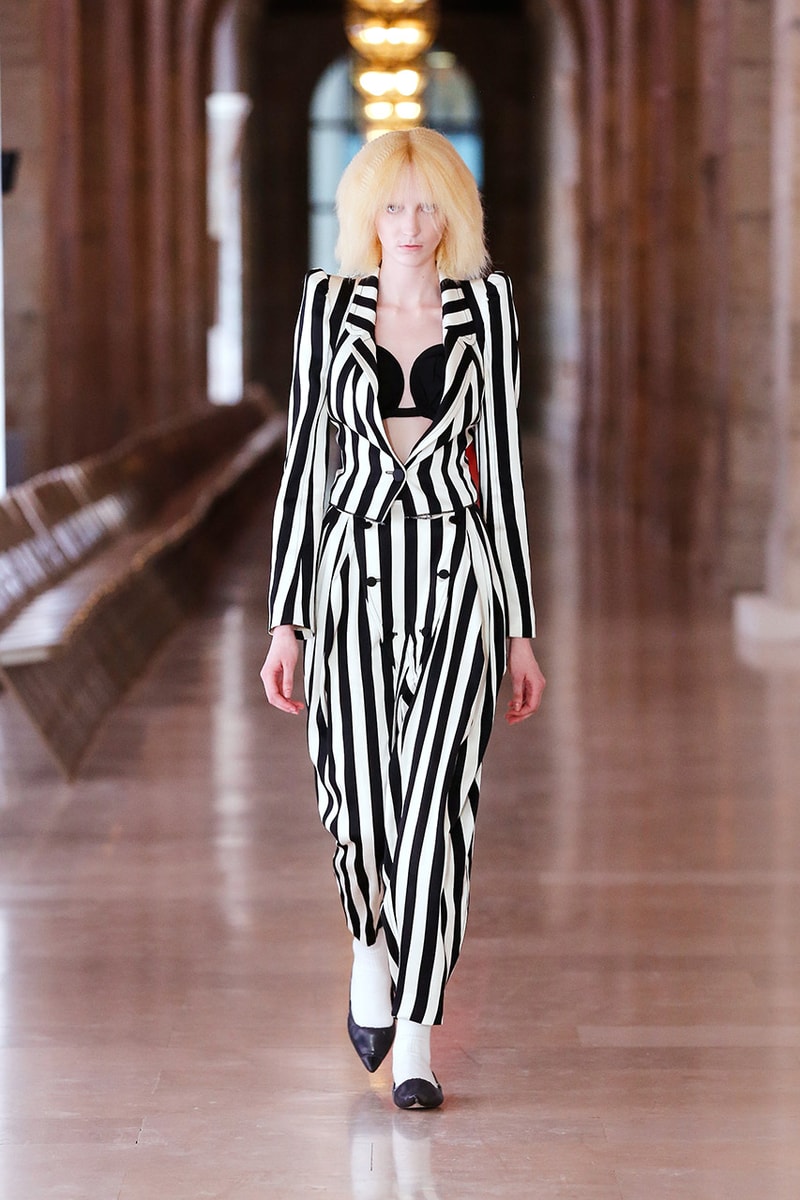 20 of 29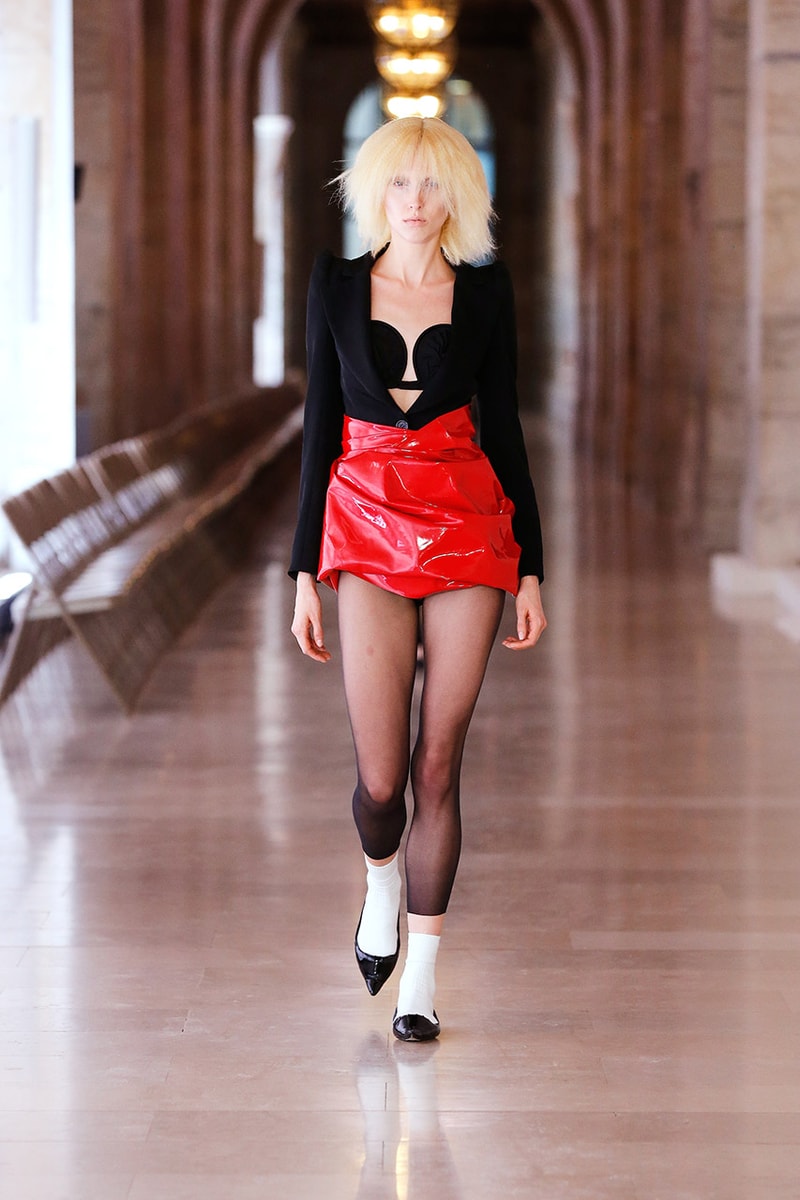 21 of 29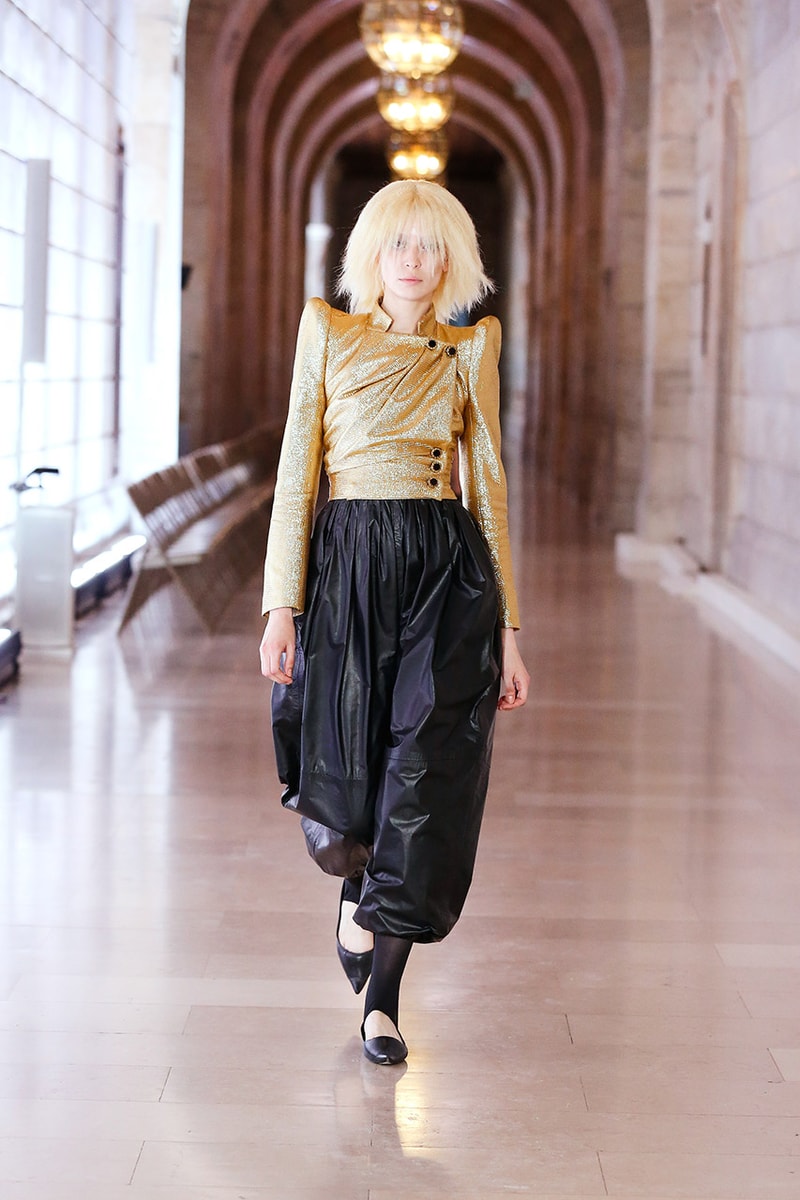 22 of 29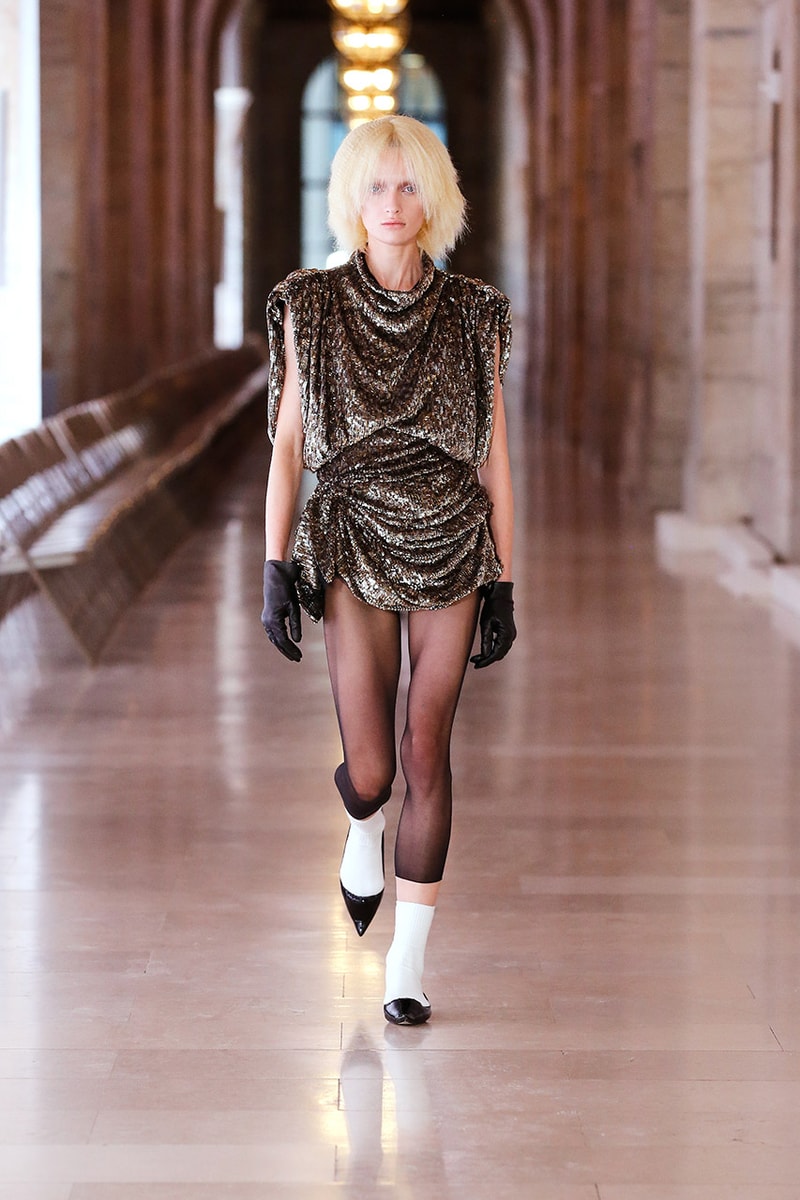 23 of 29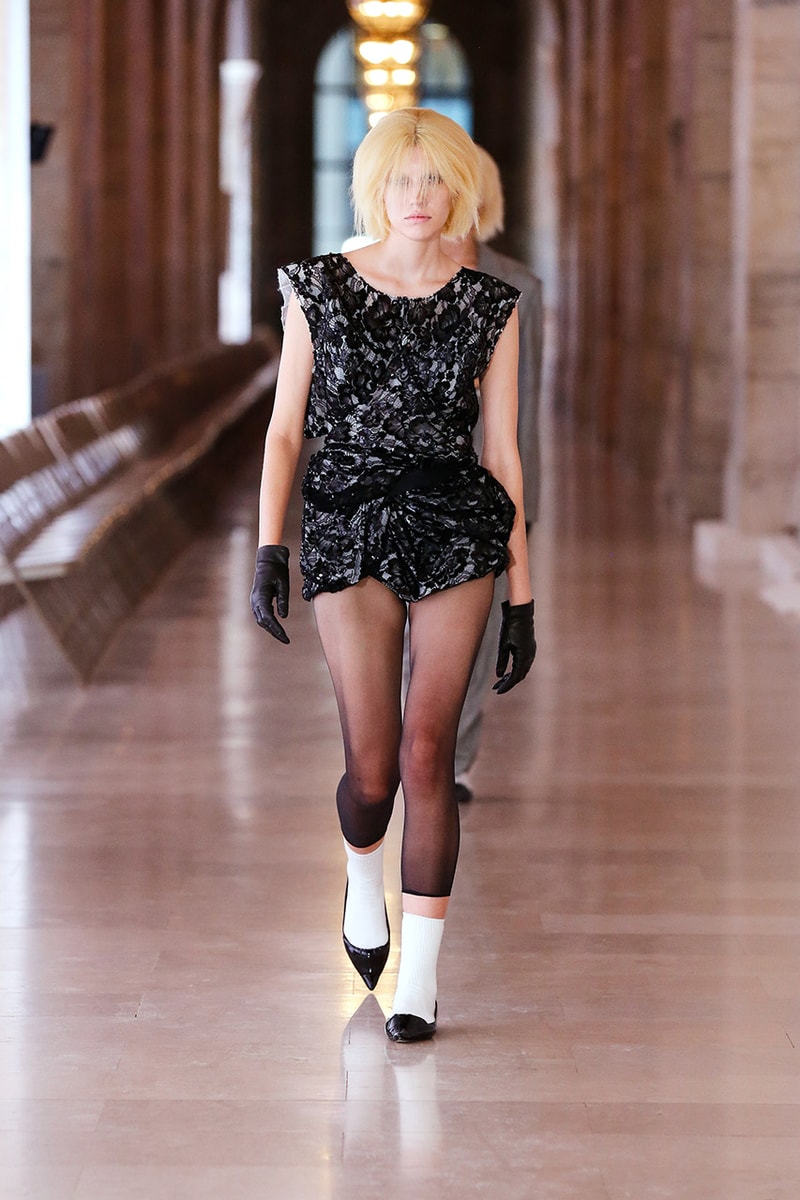 24 of 29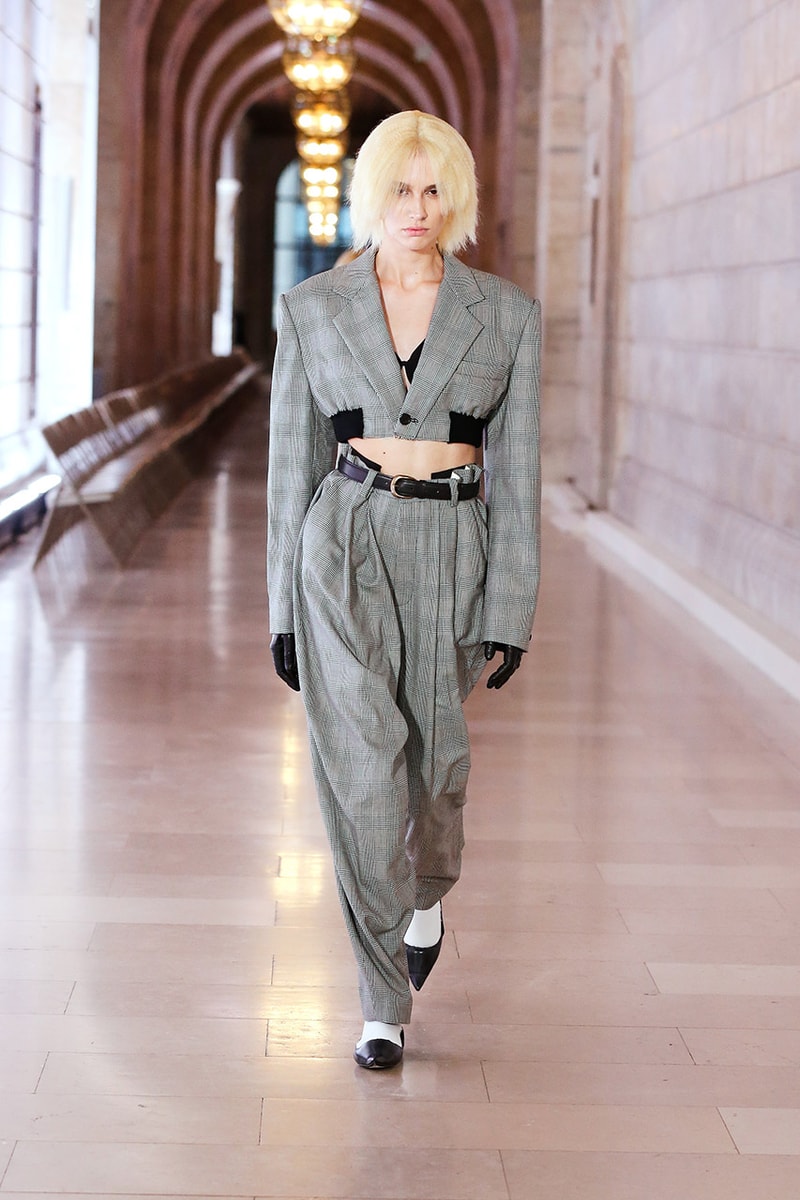 25 of 29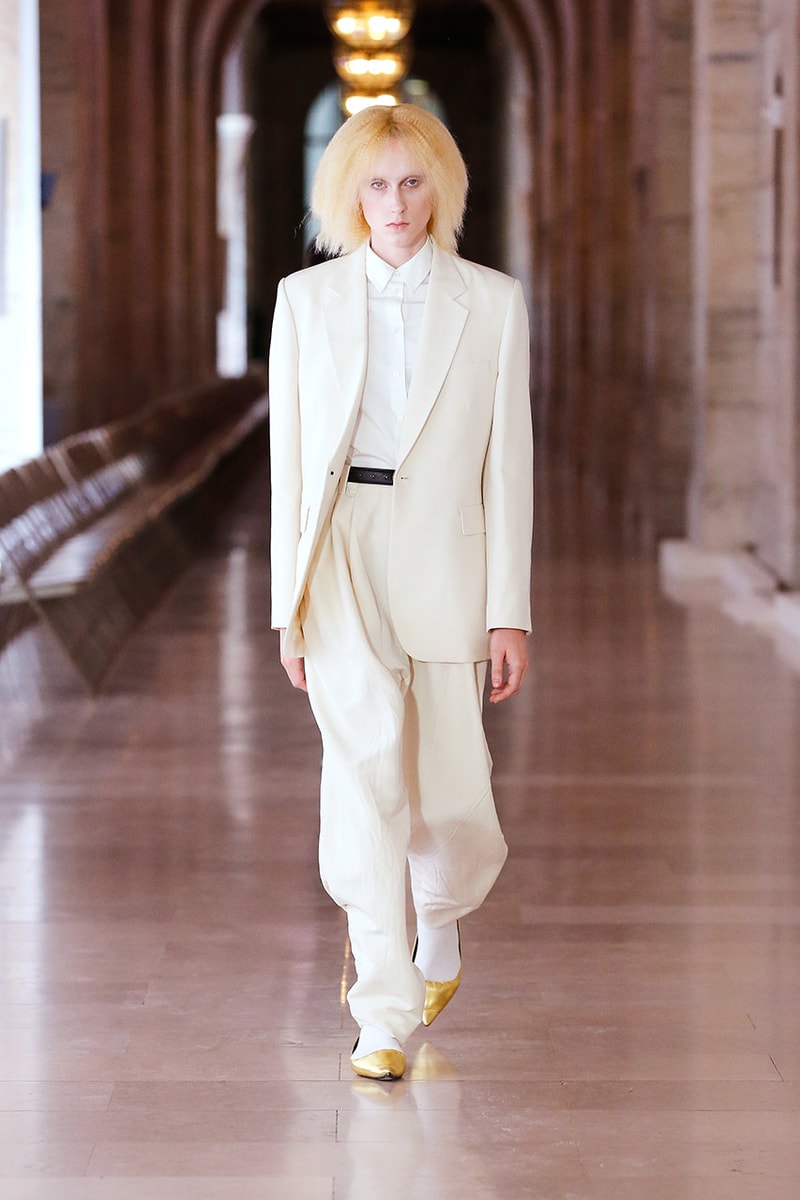 26 of 29
27 of 29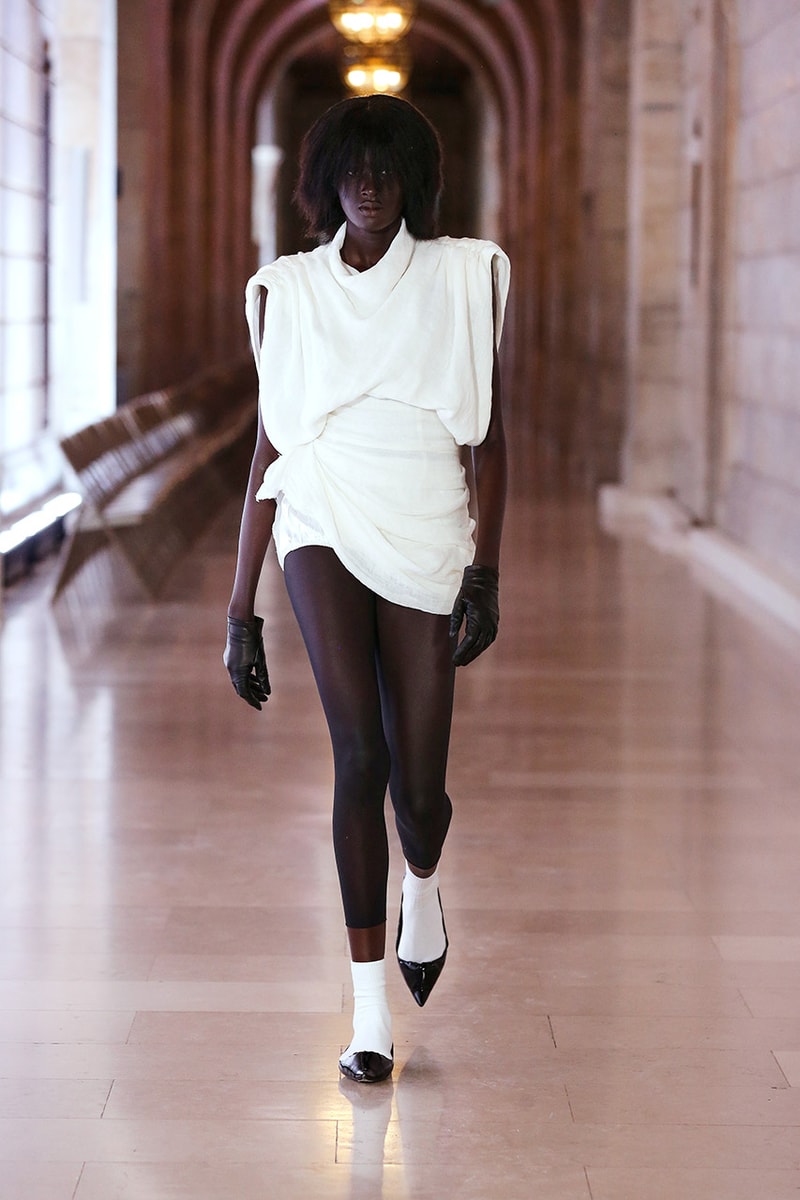 28 of 29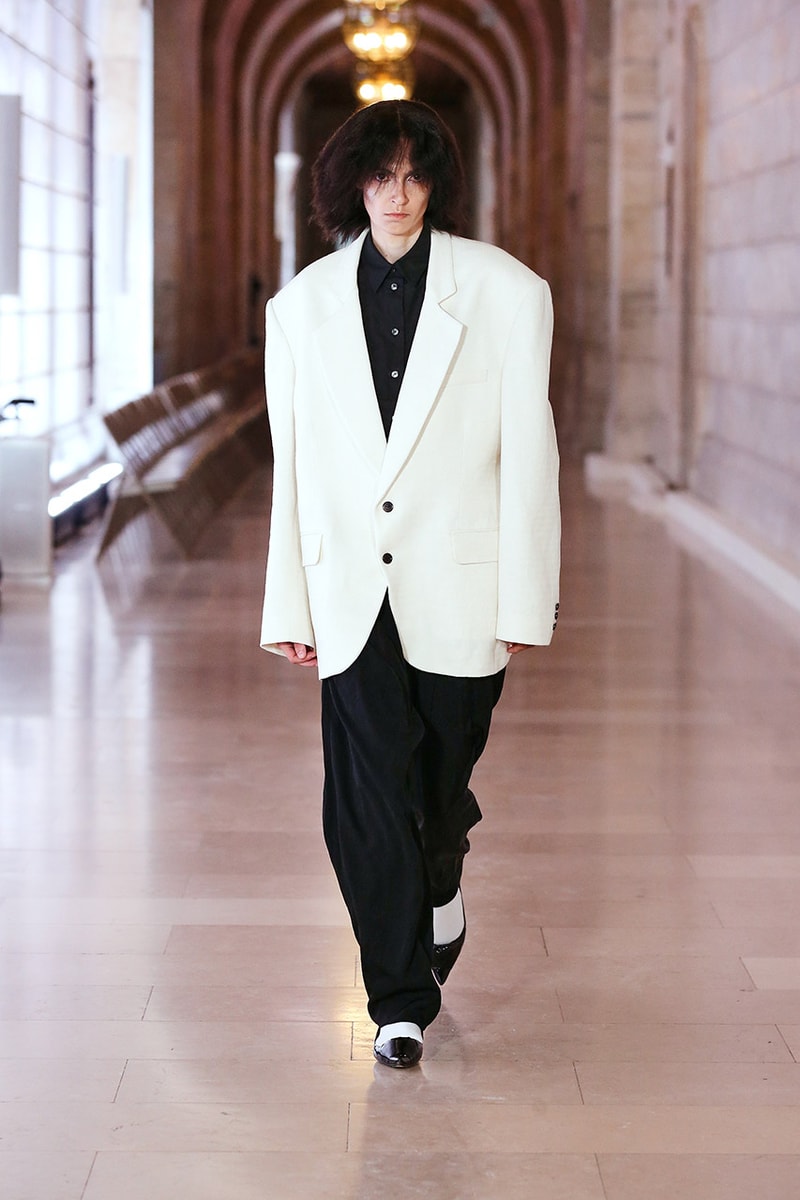 29 of 29
Marc Jacobs FW23 Reimagines Menswear for Women
Suits aren't just for the boys.
Marc Jacobs is throwing gender roles out the window with its Fall/Winter 2023 runway collection, updating menswear for more feminine silhouettes.
Garments are expertly tailored to balance strength with elegance, resulting in a mélange of artfully crafted dresses, formidable suits and lingerie-inspired pieces. The brand effortlessly plays with proportions, offering generously cropped frocks, arriving in dainty white lace, alongside dazzling sequins. The female form is celebrated as intimates are exposed with sheer fabric, joining bustiers peeking underneath Beetlejuice-inspired tuxedos and mesh catsuits decorated with strategically placed velvet.
Mini dresses with exaggerated shoulders command attention, evoking an '80s era business woman, thanks to heavily draped metallic fabric and tousled hair. Jacobs continues the slightly retro aesthetic, reinventing the familiar power suit with a midriff-baring blazer and sherpa lining. Spacious parachute pants and crinkled patent leather skirts keep the party going, while knit rompers and wool coats add a cheeky air of austerity. Flat shoes and tights harmonize the collection, emphasizing comfort without compromising style, paying a practical homage to the modern woman.
Take a look at Marc Jacobs' FW23 collection in the gallery above.
---
Share this article