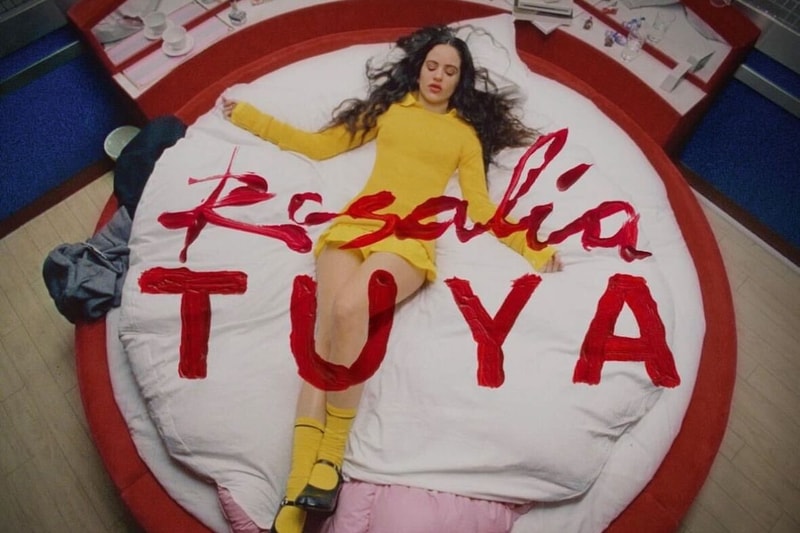 Music
Rosalía Shares Music Video Preview of Her Next Single "Tuya" Dedicated to a Female Lover
It's giving Happy Pride.
Rosalía Shares Music Video Preview of Her Next Single "Tuya" Dedicated to a Female Lover
It's giving Happy Pride.
Rosalía has taken to social media to announce her upcoming single, "Tuya." Additionally, she shared a preview of the music video.
In the clip, she sings, "For tonight only, I'm yours/ Only for tonight, you're mine." However, she uses the feminine versions of the words "tuya" (yours) and "mia" (mine), which means this song is seemingly about a female lover.
"A few weeks ago, I came back to Tokyo to shoot the video of 'TUYA' and because this city has me in love TUYA DROPS THIS THURSDAY 8TH AT 00:00 SPAIN, 3:00 PM LA, 4 PM MEXICO AND 6 PM NY I DIE," she captioned the post, which is made up of photos behind-the-scenes photos from the forthcoming music video. She also shared a preview
Prior to "Tuya," Rosalía worked on music with her finacé, Rauw Alejandro. The celebrity couple previously collaborated on RR, their joint EP, which dropped in March. Of choosing this year to release music together, Rosalía told Billboard during a joint interview with Rauw, "We wanted to make our relationship solid and build its foundations, and then, if music was meant to come, it would come."
Rosalía's "Tuya" drops on June 8. Check out her posts below.
View this post on Instagram
View this post on Instagram
---
Share this article