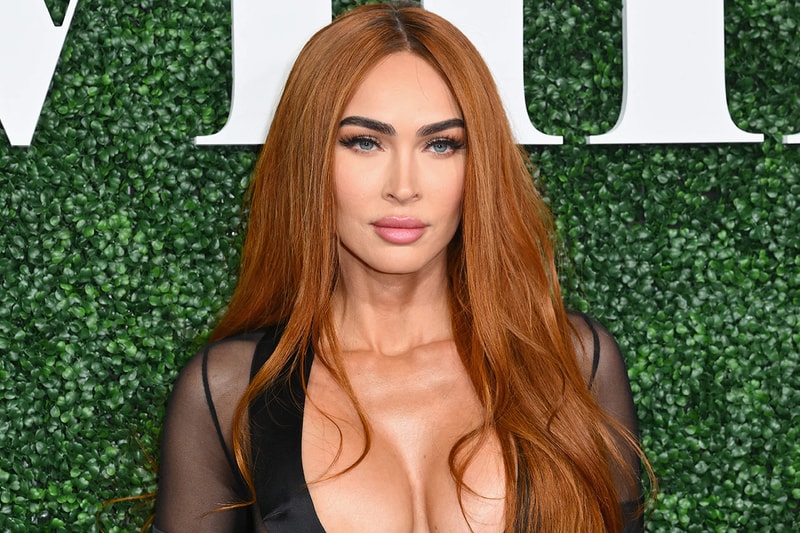 Beauty
Megan Fox Defies Summer Beauty Rules With Blood-Red Stiletto Nails
The gworls that get it, get "it."
Megan Fox Defies Summer Beauty Rules With Blood-Red Stiletto Nails
The gworls that get it, get "it."
Megan Fox is one of the beauty girlies that when it comes to nails, hairstyles and makeup trends, if she's rocking it, we're all rocking it. ( Or at least we will try our damnedest.) So for summer 2023, the dubbed "It" girl is rocking blood-red nails for the season — and I guess we all have to follow suit.
Let's be real, 'The Fox" is known to serve a fierce manicure game. The Hypebae Beauty team has been obsessed with her nail moments for quite some time, but this latest display of blood-red nails seen on her while galavanting the streets of London is no exception to the top-tier quality we expect to see. The shade may be a bit off-beat for the summer months, but who said there was any rule against wearing shades of red nail polish during the warmer months?
Her long stiletto nails fare very well with her XL length of ginger-red inches of hair to match the stunner look. Her toned-down, second-skin makeup and flowing tresses, complete with the goth-esque nails, just make so much sense.
Take a closer look ahead.
---
Share this article