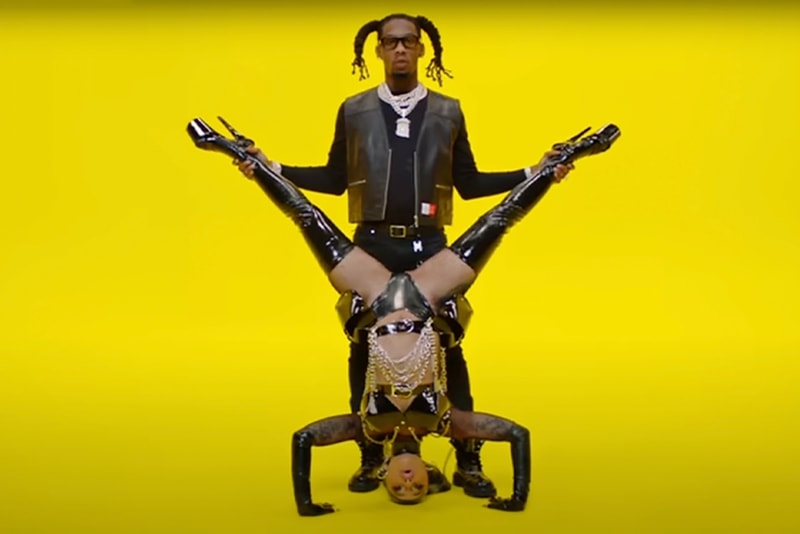 Sex & Dating
Ask a (S)expert: Our Top 20+ Role-Play Ideas
Welcome to our new series led by Gigi Fong, Hypebae's in-house sex and dating editor.
Ask a (S)expert: Our Top 20+ Role-Play Ideas
Welcome to our new series led by Gigi Fong, Hypebae's in-house sex and dating editor.
Welcome to your new safe space and Hypebae's first-ever sex and dating column, Ask a (S)expert. This new weekly series is led by Haitian-Chinese and LA-based sexpert Gigi Fong, our in-house sex and dating editor.
Gigi is a former sex worker, boudoir artist and podcaster now hosting safe spaces for the Hypebae community. She specializes in all things sex-positive from unconventional dating to pleasure for lovers of all identities. To have your questions answered, visit our dropbox below and anonymously send your intimate inquiries ♡
---
"New ideas for role-playing?"
Hey bae! I love that you're tapping into role-play. Role-play allows you to master the art of (s)exploration while helping you release your inhibitions. It's also a great method for couples to enhance intimacy. Although you didn't ask, I have to share my role play rule of thumb:
"Role-play is all about becoming a new character — while keeping your ideal pleasure in mind."

If you'd like to know where to cop costumes, any Halloween or cosplay store is your bestie.
Here are a few kinky recommendations:
Best Role-play Ideas:
Artist and their muse enjoy a "live nude painting session."
Stylist and their client dabble in retail therapy — paired with ripping your clothes off, of course.
Massage therapist gives a lesson in sexual wellness.
Varsity cheerleader turns out the football player.
Schoolgirl risks it all for an A+.
Strangers lock eyes at a hotel bar.
Wax lady gets creative — with the consent of their client, of course.
Sexy maid misses a spot.
The detective gives the suspect a lesson in domination.
Doctor and patient get kinky.
Disgruntled customer gets a real lesson in customer service.
Boss and employee.
Plumber unintentionally piques your interest…
Pornstars f-ck after-hours, after falling in love on set.
The pool boy takes a much needed break — with you.
The control freak receives a lesson in relaxation.
The voyeur witnesses their first threesome.
TSA pats you down.
Flight attendant at your service.
Joining the mile high club.
"I've never done this before."
For more sex and dating, a (S)expert weighs in on Ice Spice's "panty" hack.
---
Share this article