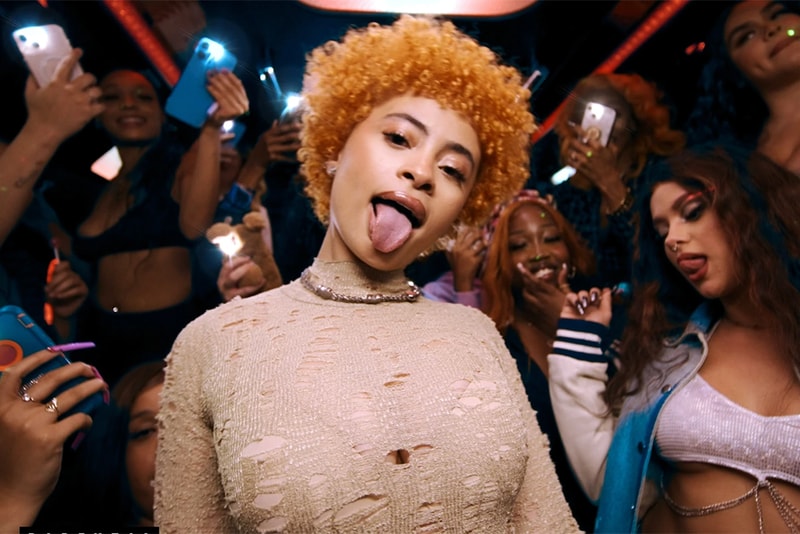 Sex & Dating
A (S)expert Weighs in on Ice Spice's "Panty" Hack
"She a baddie, she showin' her panty."
A (S)expert Weighs in on Ice Spice's "Panty" Hack
"She a baddie, she showin' her panty."
Ice Spice details her sexual wellness hack in a new interview.
"All my panties are pink," she proudly exclaims. "I always keep a panty on me… The baddies that get it, get it," she said in the video. The issue is… apparently the baddies don't get it? For the girls that don't get it, the Bronx rapper explains: "I always keep a panty because like you just be having to change your panties, you know what I'm sayin'?"
One viewer responded: "Ice Spice doesn't know about panty liners and I guess that's OK." Another below:
Ice spice just blew me with the panty shit and it's like your changing your panties without bathing?

— na$ty (@jayybabyyyyyyy) July 25, 2023
Twitter shade aside, panty liners are a great option for those who would like to keep their sensitive areas fresh, on the go. Gynecologist Dr. Uma Vaidyanathan shared with Healthshots:
"Panty liners are designed to act as a barrier against daily vaginal discharge or perspiration. If you tend to sweat excessively post workout, pantyliners can save you from that annoying wetness between your legs. Likewise, it can also help absorb the excess vaginal discharge during ovulation."
In other news, Ice Spice releases the "Deli" music video.
---
Share this article