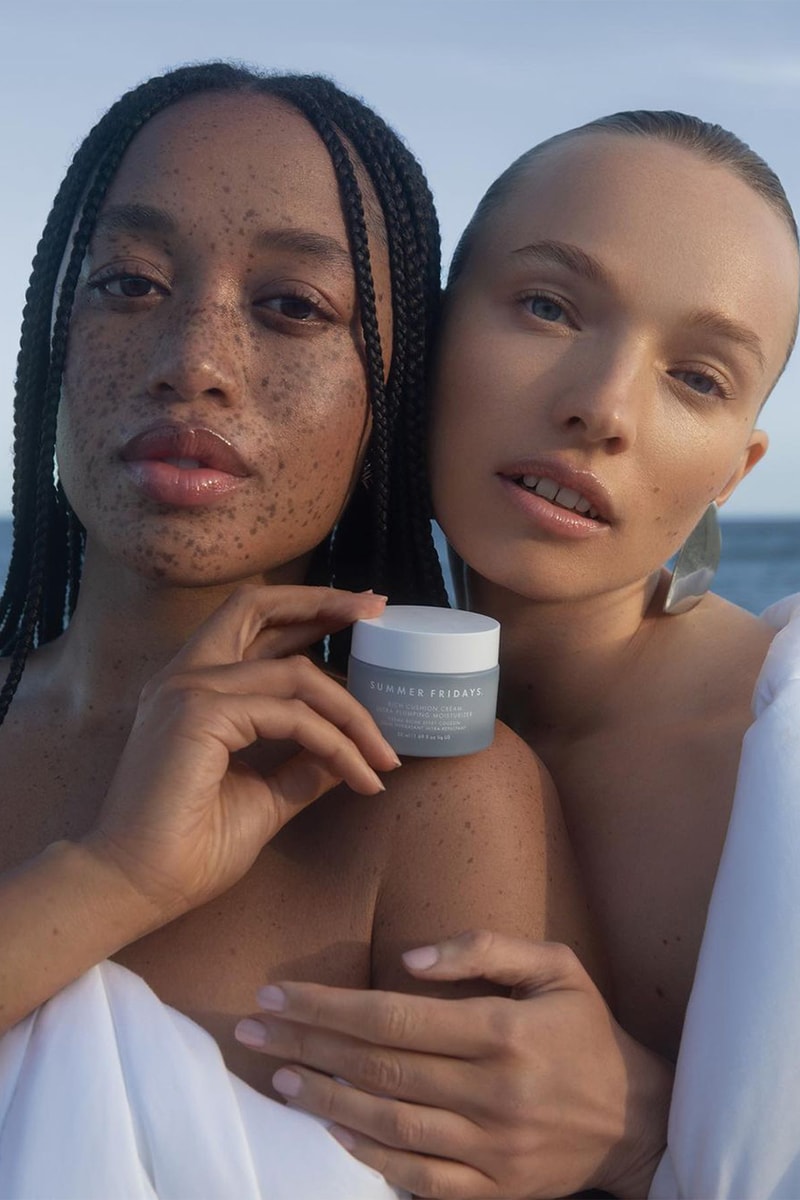 The 6 Best Beauty Drops of August That Deserve "The Hype"
These are your much needed pre-fall essentials.
Beauty
The 6 Best Beauty Drops of August That Deserve "The Hype"
These are your much needed pre-fall essentials.
Honestly, it's becoming tougher and tougher to sift through the endless drops of moisturizers, mascaras, lipsticks and blushes coming our way each month. As someone who loves to keep up with the latest beauty trends, I can wholeheartedly admit that 2023 isn't shaping up to be the most exciting year for beauty brands in terms of innovations — but we move.
As we say goodbye to August, it feels like the summer has come and gone in the blink of an eye, much like Carrie Bradshaw's Manolo Blahnik's in Sex And The City's Season 6A: Episode 9. With the arrival of fall, the Hypebae Beauty Team has noticed a shift in focus from brands as they turn their attention towards repairing our skin after a season in the sun. As we begin to transition into the new season, we are also swapping out our summer fragrances for more autumnal notes, such as peppery florals and musky scents. It's the perfect time to revamp our beauty routines and embrace the changes that come with the new season.
As always, we'll have to keep our eyes and ears open and stay on top of the latest releases due to drop in September. In the meantime, keep reading for the seven best beauty launches we're standing beside in August.
View this post on Instagram
This concealer is worth all the hype surrounding it. I personally experienced it at the launch event where a makeup artist applied it on me, and I was amazed at how it lifted my face and made my tired eyes disappear. The concealer's caffeine-infused formula not only reduces puffiness around the eyes but also sets the product without the need for powder, preventing creasing and cracking.
View this post on Instagram

If you're searching for a floral scent that's both unique and sophisticated, look no further than Tom Ford Beauty's latest perfume. This fragrance combines the classic notes of Turkish rose with the unexpected twist of dark coffee, resulting in a warm and sensual scent that's worth the investment.
View this post on Instagram

Summer Fridays latest moisturizer is an ideal option for those seeking a hydrating, rich and nourishing cream. The cream has a cushiony texture and includes chamomile and allantoin ingredients, which are highly calming. The formulation is infused with a powerful trio of hydrating elements, including glycerin, squalene and saccharide isomerate, which work together to maintain youthful and hydrated skin.
View this post on Instagram

Anastasia Beverly Hills is a well-known expert in the world of eye makeup, especially when it comes to brows and lashes. The brand's latest mascara launch features an innovative brush design that's specifically engineered to help you achieve the perfect lash look. The tapered end of the brush makes it easy to grab those hard-to-reach inner corner lashes, while the longer bristles help fan out your lashes in one simple swipe.
View this post on Instagram

Charlotte Tilbury's new Magic Water Cream was inspired by its popular and highly-regarded product, Magic Cream. The innovative formula rejuvenates, smooths, plumps and balances the skin, giving an instant glow in just 28 seconds. The product also provides 100 hours of hydration with every use, making it an excellent option for those who want to maintain hydrated and healthy skin.
View this post on Instagram

Victoria Beckham Beauty's "Vast Lash: mascara instantly adds dramatic volume to your lashes, defining your eyes with a bold and eye-catching look that lasts all day without smudging, flaking or clumping. The mascara is housed in a 100% glass vial that can be recycled once you remove the wiper and it features a full, curved, and bristled brush that follows the natural shape of your eyes, coating and thickening your lashes from the root to tip.
---
Share this article