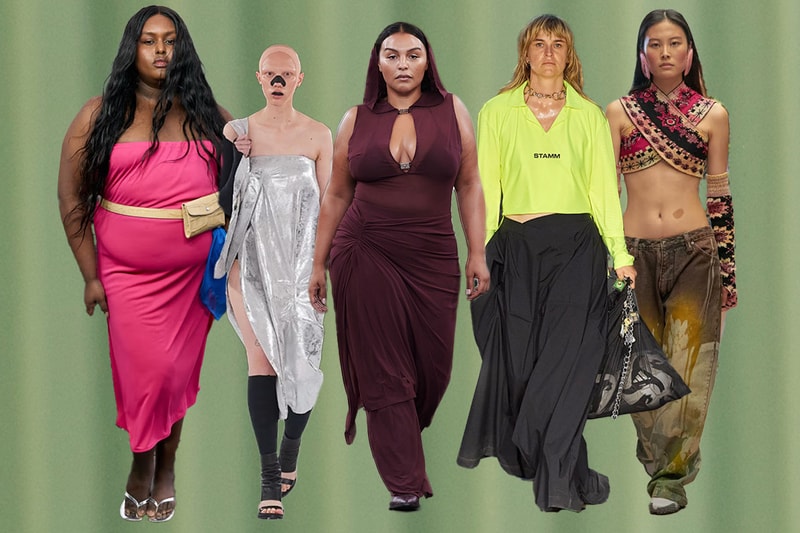 Fashion
Rainy Runways, Drag Queens and GANNI Collabs: Your Definitive Recap of CPHFW SS24
Featuring Paolina Russo's debut showcase, Latimmier's drag queen alter ego, GANNI's exploration of AI and more.
Rainy Runways, Drag Queens and GANNI Collabs: Your Definitive Recap of CPHFW SS24
Featuring Paolina Russo's debut showcase, Latimmier's drag queen alter ego, GANNI's exploration of AI and more.
The Spring/Summer 2024 season of Copenhagen Fashion Week has officially been and gone and as always, there were a multitude of impressive showcases, emerging designer debuts and fashion moments to keep us satiated until the next time.
Though the weather may not have been entirely (read: at all) on our side this season, brands and designers alike pushed forward with collections and soldiered ahead with outdoor venues to honor the spirit of summer — even if the sky chose not to partake in the festivities. Kicking things off, Saks Potts opted for a beachside runway, while Stine Goya brought SS24 to her very own street.
Elsewhere, emerging brands like Paolina Russo made their fashion week debut, STAMM enlisted Swedish rapper Silvana Imam to soundtrack SS24 and of course: GANNI closed the show with three impeccable collaborations and a unique exploration of the bright side of AI technology.
Ahead, we relive the best shows and biggest moments from this season at CPHFW.
Saks Potts Says the Venue is Beach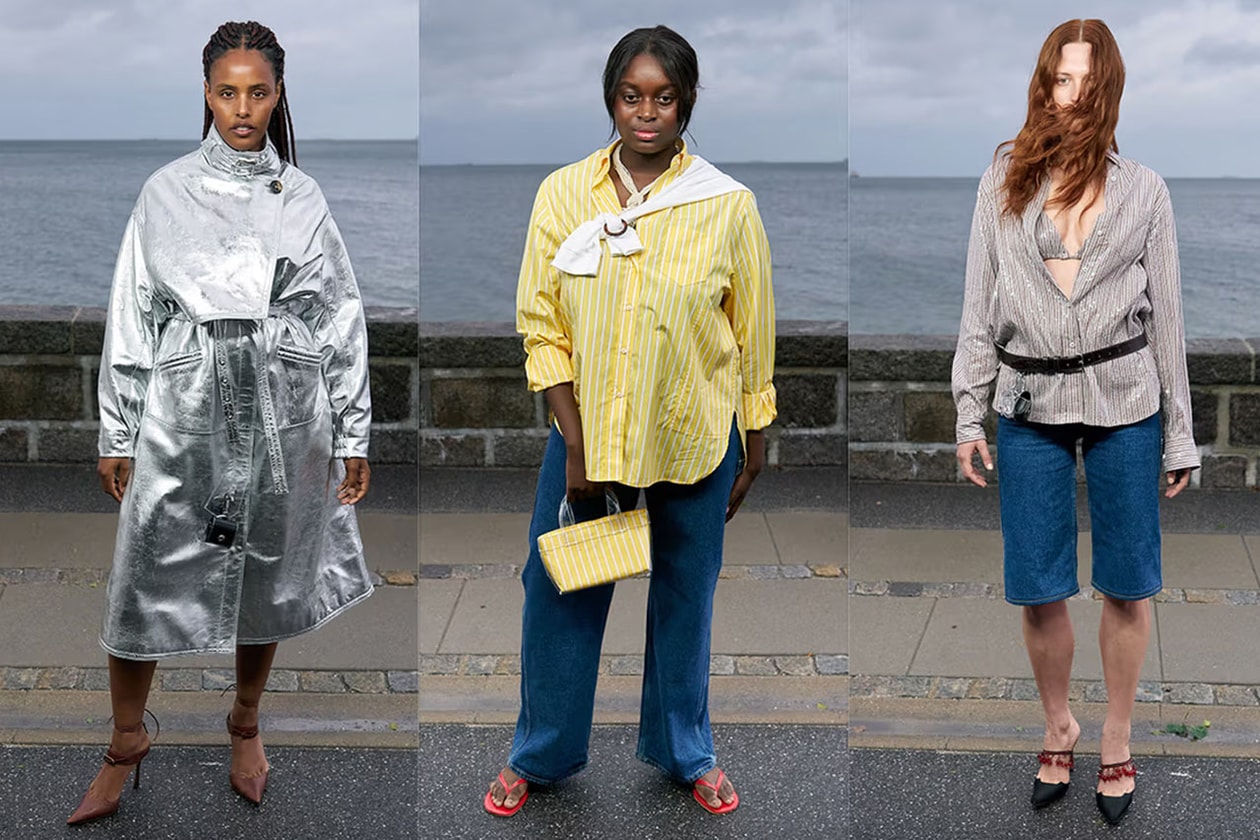 Ending the first day of CPHFW at a typically desirable destination, Saks Potts invited guests to a beachside runway to collectively weather the (literal) storm. Metallic silver trench coats and sequinned skirts glistened as the rain fell and our umbrellas acted as the perfect accessory to the spring-ready collection, complete with bright shirts, bra tops and silky summer dresses.
Latimmier Explores the Drag Queen Alter Ego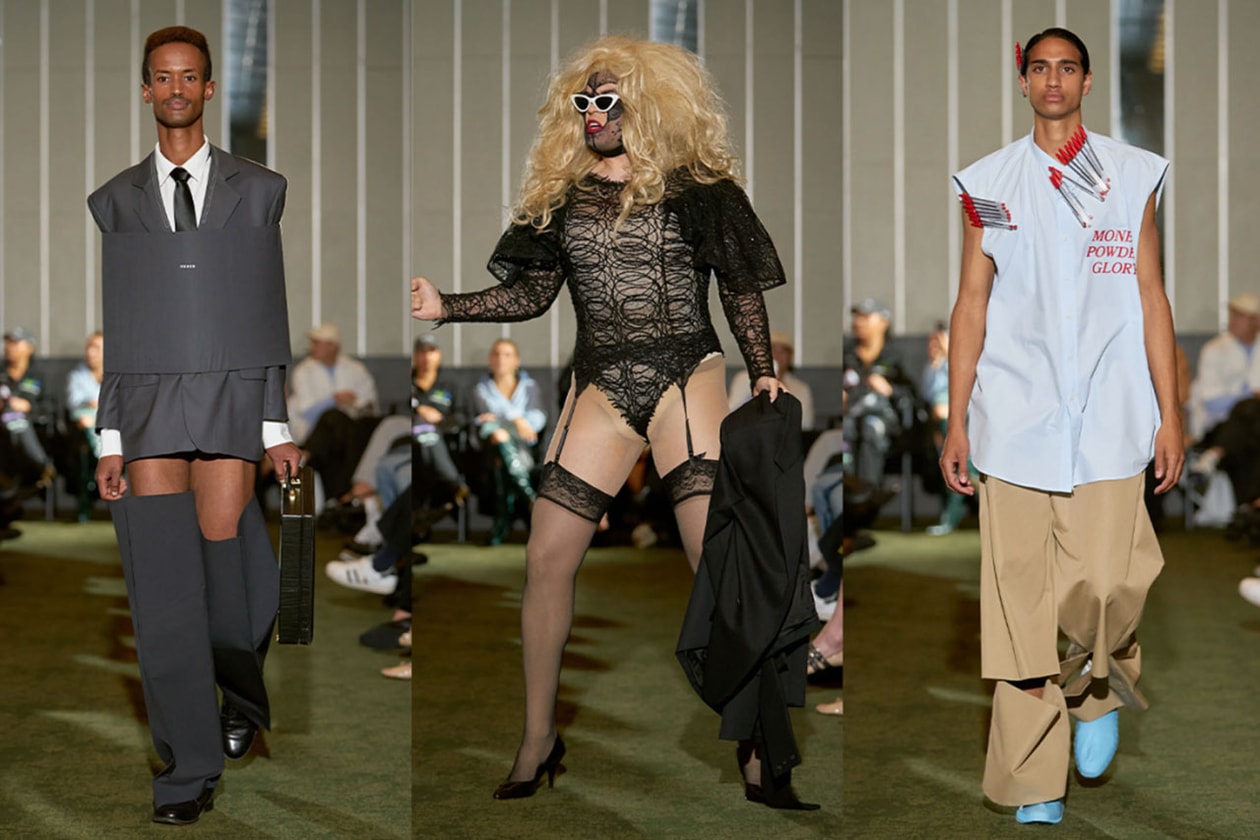 Acting as a wider commentary on the uniforms worn by men in power, Latimmier's third runway show drew inspiration from the likes of The Wolf of Wall Street and American television shows. Deconstructed suiting paraded down the runway with its models constricted by additional bands of fabric and and ties, seemingly representing the restrictions of society, aided by the designer's vibrant drag queen personality, Anna Conda.
Emerging Designer Paolina Russo Hosting Her Debut Runway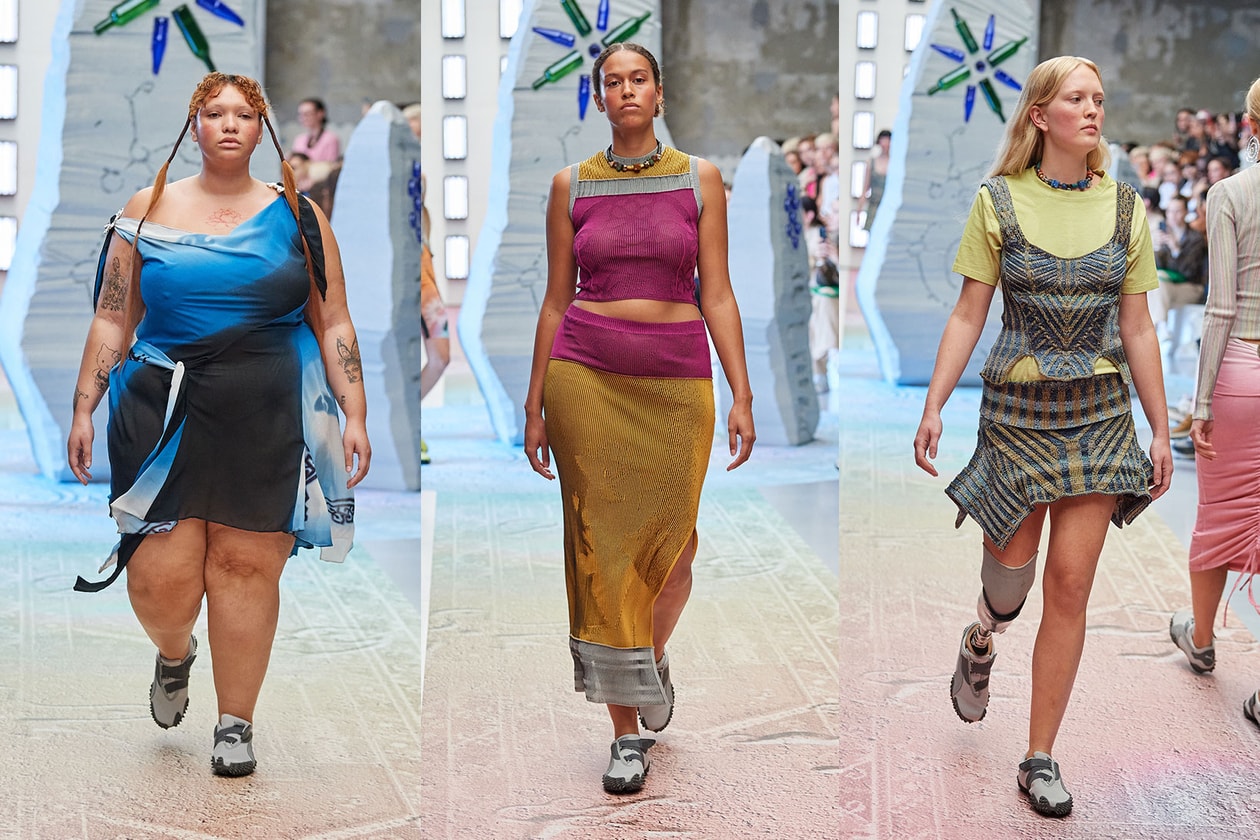 London-based label Paolina Russo presented its first-ever runway show at CPHFW and as a result, is still one of the week's most talked about designers. Fusing illusionary knitwear styles with inclusive casting and a Gen Z spirit, the collection offered a masterclass in fashionable layering, bridging the gap between folklore and futurism.
STAMM's Acid Brights and Swedish Rap Performance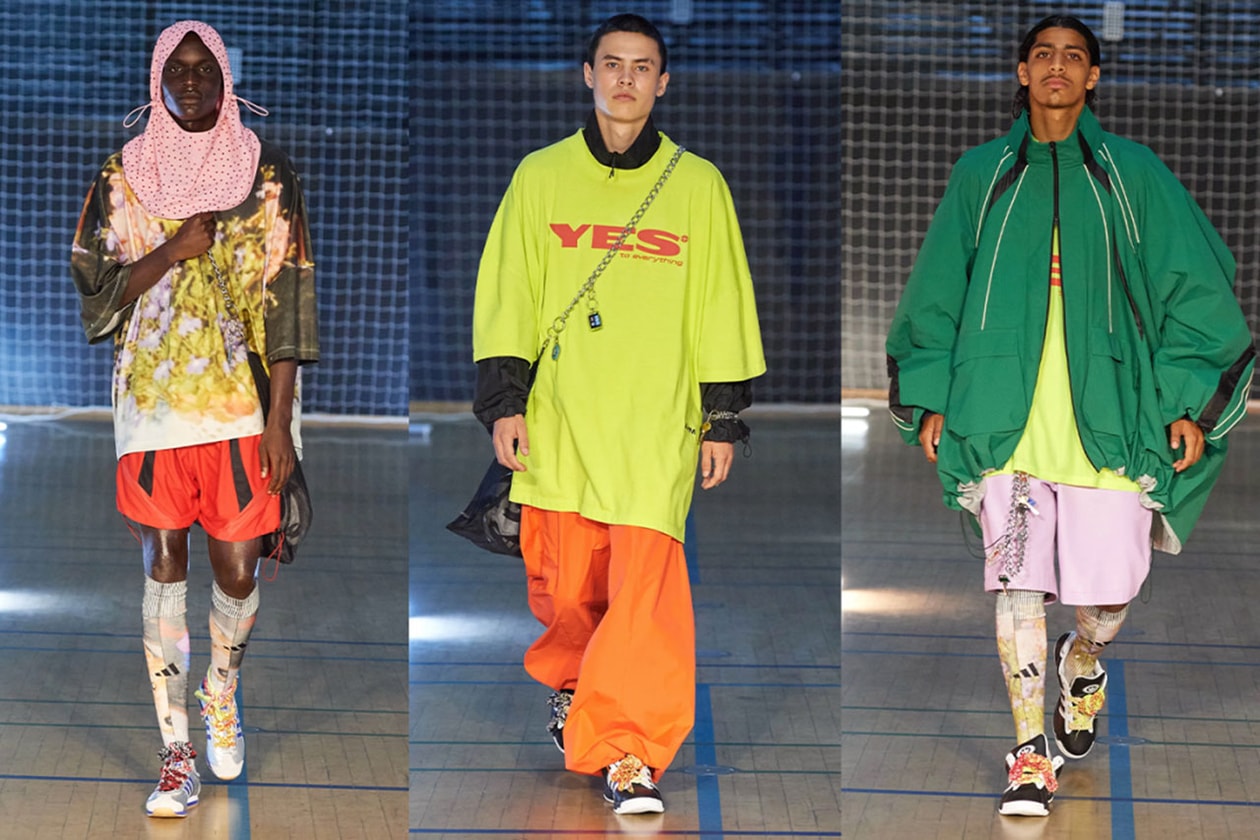 STAMM's CPHFW showcase injected some much-needed energy into the season's presentations, offering a high-octane selection of neon streetwear looks and off-piste design details. Commemorating a love of horses, the collection featured oversized silhouettes, horse-emblazoned socks, tops and hoodies and ended with an energizing performance by Swedish rapper Silvana Imam.
P.L.N. Completes CPHFW NEWTALENT Programme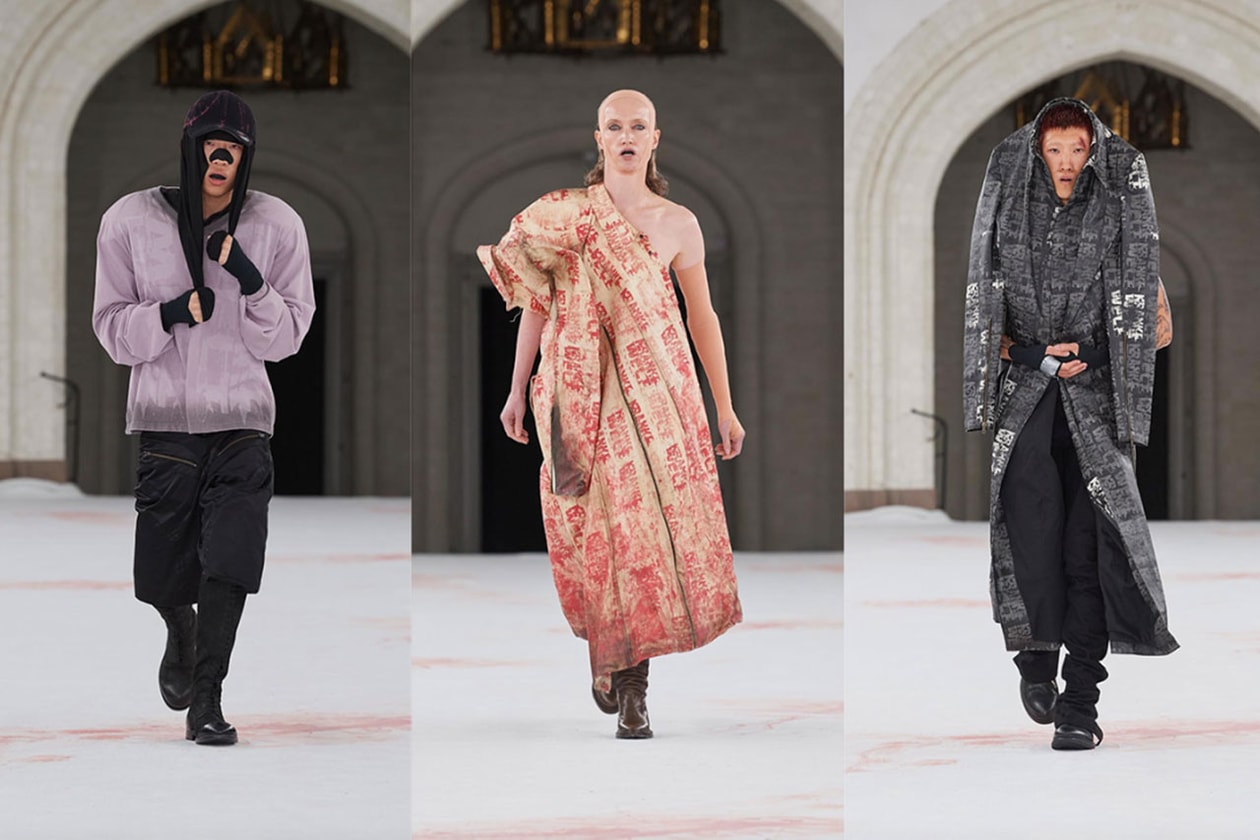 Every season, a few designers deem themselves responsible for bringing the shock factor to fashion week and increasingly for CPHFW, P.L.N. seems to do the job. SS24 was no different, as the brand presented its final showcase under the NEWTALENT umbrella, and seemingly desired to go out with a bang. Presenting a somewhat disconcerting collection of skin-toned bandage dresses and "blood"-splattered garments, models donned mouth-guards and nose pads to add a further sense of distortion to the runway.
Stine Goya Brings SS24 to the Streets. Well, Her Street.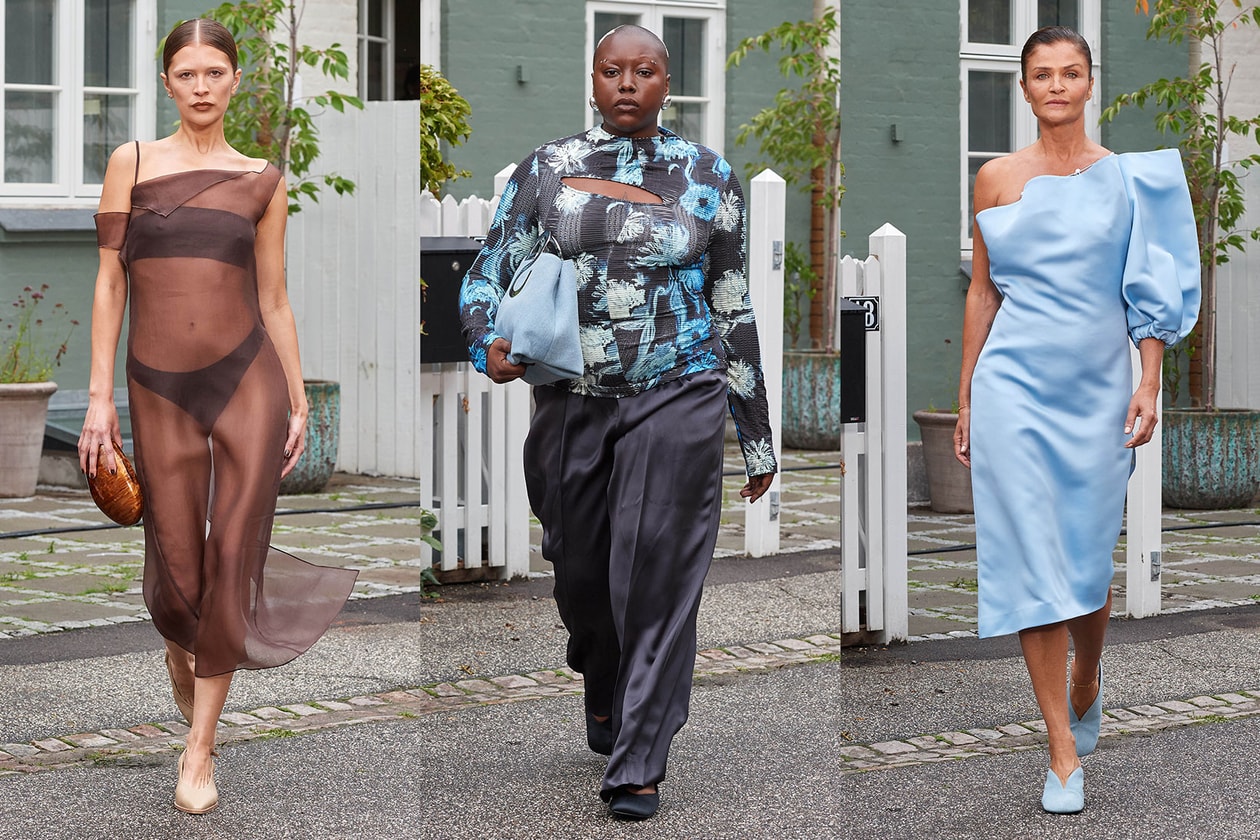 Stine Goya's SS24 collection took us to the very streets in which she resides, enlisting the support of her neighbouring community to help bring the show together. Featuring a series of communal dining tables and much-loved dishes, the spirit of togetherness was one that underpinned Stine's showcase, only complemented by the sheer gowns, sculptural dresses and embellished garments that followed.
Paloma Elsesser and New Balance's GANNI Collabs Close the Show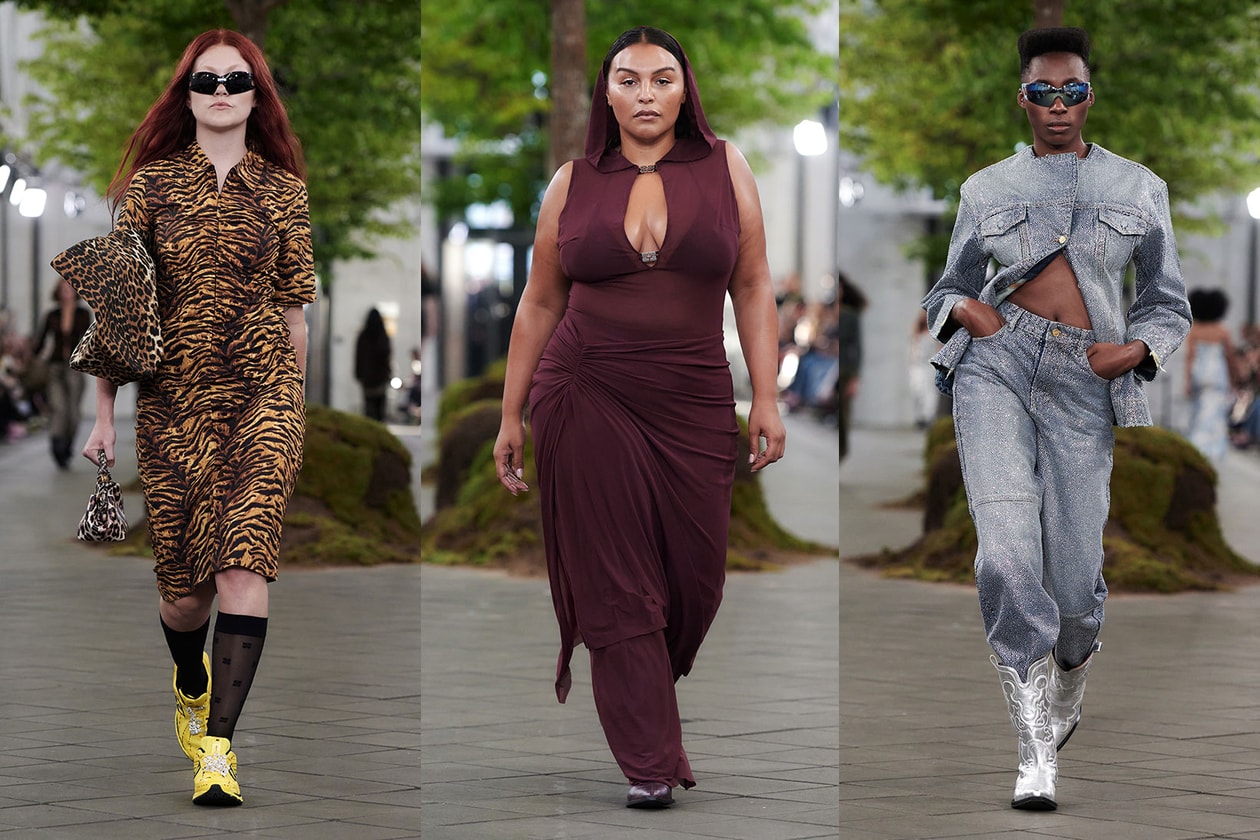 Finally, GANNI closed out this season of CPHFW with a showcase that'll live on for generations. Mostly due to the AI trees documenting its every move, but also because it was genuinely a pretty spectacular experience. Exploring the kinder side of AI technology, the showcase opened by teasing a forthcoming Paloma Elsesser collaboration alongside the return of the brand's partnerships with New Balance and Ace & Tate.
---
Share this article