1 of 2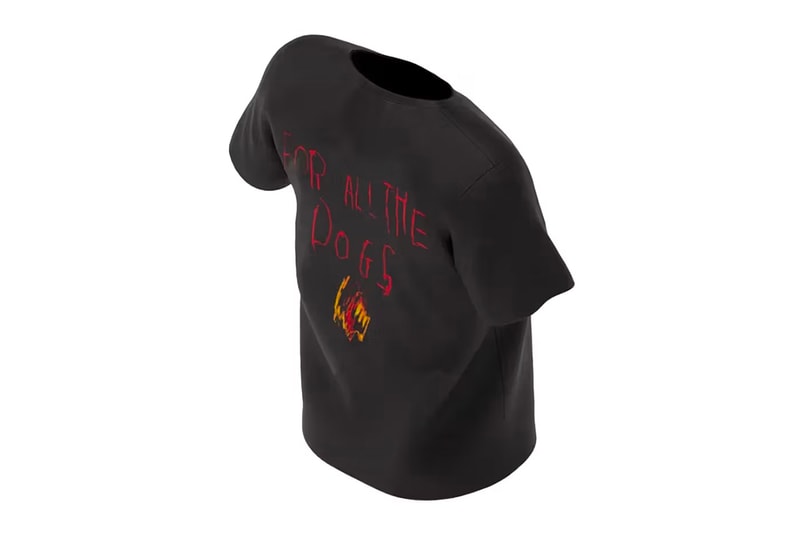 2 of 2
Drake Reveals 'FOR ALL THE DOGS' Merch T-Shirt
Featuring an illustration drawn by his son.
Drake is keeping fans waiting as The Boy dropped a merch T-shirt for his upcoming album FOR ALL THE DOGS rather than the album itself.
In the Toronto rapper's defense, he never confirmed the album's release date, telling his audience during his most recent performance, saying to his audience, "I know everybody's upset because I didn't drop my album last night. I didn't say it was dropping last night. So don't be mad at me. I just said it was coming son. It's not going to be that much longer. Trust me, you know I got shows every night. But I promise you, FOR ALL THE DOGS is on the way. If you never loved anything I've ever done in the past, I promise you, this album will be for you. It'll be worth the wait."
The minimalistic T-shirt features an illustration of a dog, drawn by his son Adonis on the front, while the album graphic resides on the back. The For All The Dogs t-shirt is now available on DrakeRelated for $45 USD.
---
Share this article