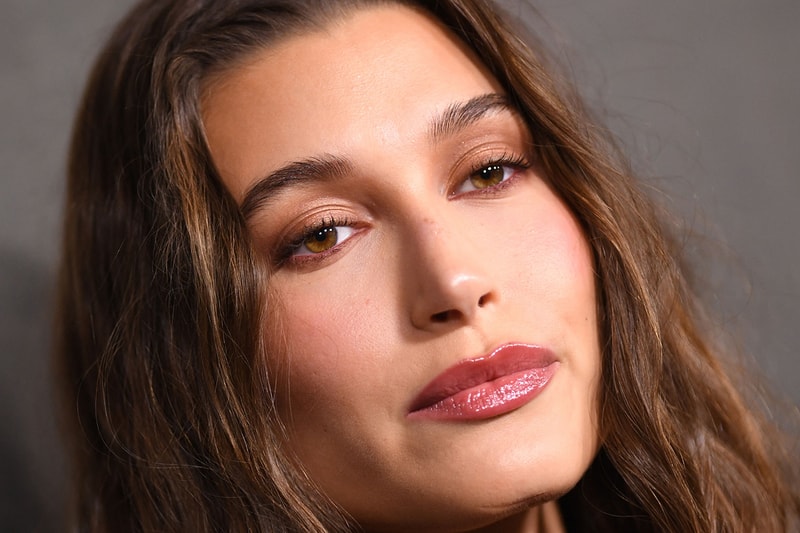 Beauty
Hailey Beiber's "C—M Glazed" Mirror Nails Are Anything but PG-13
A sexy update to the "Glazed Donut" mani era.
Hailey Beiber's "C—M Glazed" Mirror Nails Are Anything but PG-13
A sexy update to the "Glazed Donut" mani era.
At this point, Hailey Bieber has provided us with so much nail inspiration and content that she needs her own social media for them. Love or hate her, the lady still knows how to be ahead of manicure trends. For the last year, we were majorly obsessed with her "Glazed Donut" nails; now, her go-to manicurist, Zola Ganzorigt has struck again with the ideation of "Mirror Glaze" nails and yes, we're gagged.
If we're keeping it PG-13, we'll say that "Mirror Glaze" nails are reminiscent of silver, reflective glass. However, when using one's colorful imagination, I'm reminded of the ultimate climax experience painted like a toaster strudel onto a mirror for a bit of razzle-dazzle, allowing us to dubb the moment "C—m Glazed" Nails. (You can thank our Sex & Dating editor Gigi for these thoughts.)
Ganzoright took to Instagram to show off the Rhode founder's new mani and outfit moment that screamed autumn. It's 1000% degrees in New York, but Hailey is dressed in an oversized plaid blazer with structured padded shoulders. What's really fetch about the photo moments of course are the nails: the iridescence, the grey pearl hue, the silvery tone — its truly gibing c—m glazed mirror.
View this post on Instagram
---
Share this article