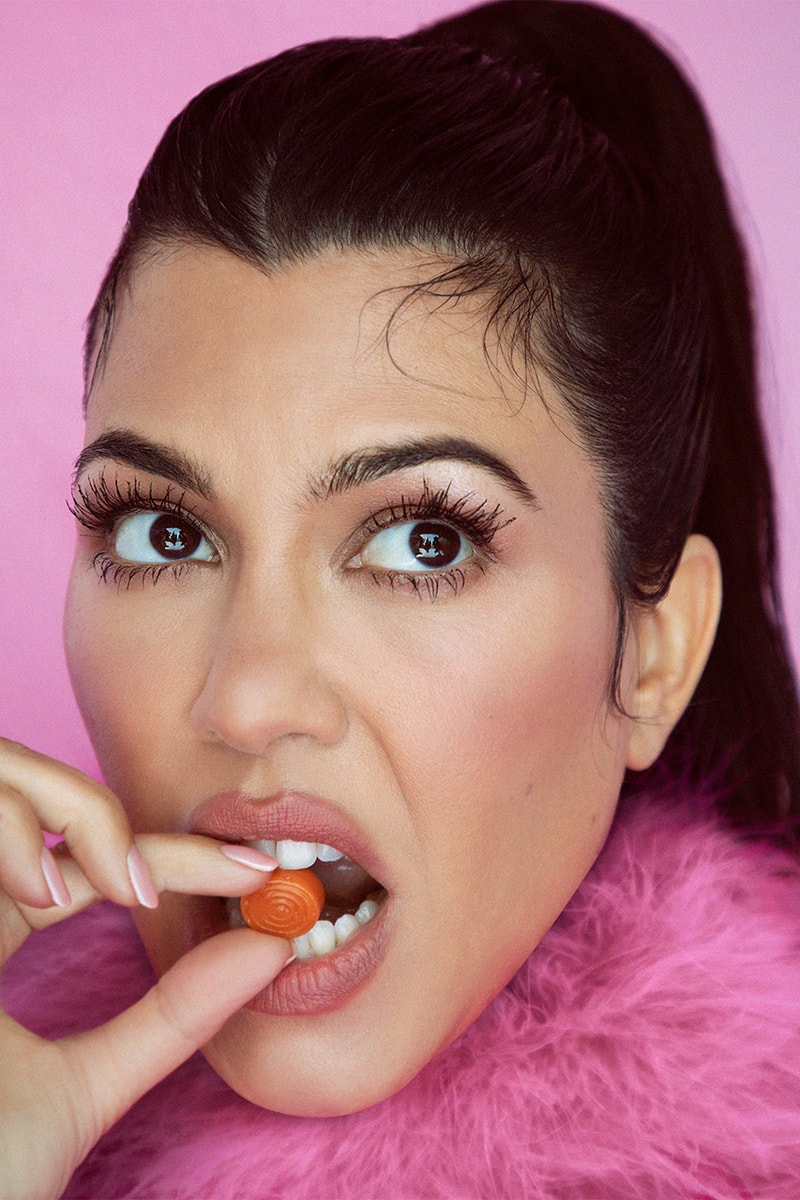 1 of 2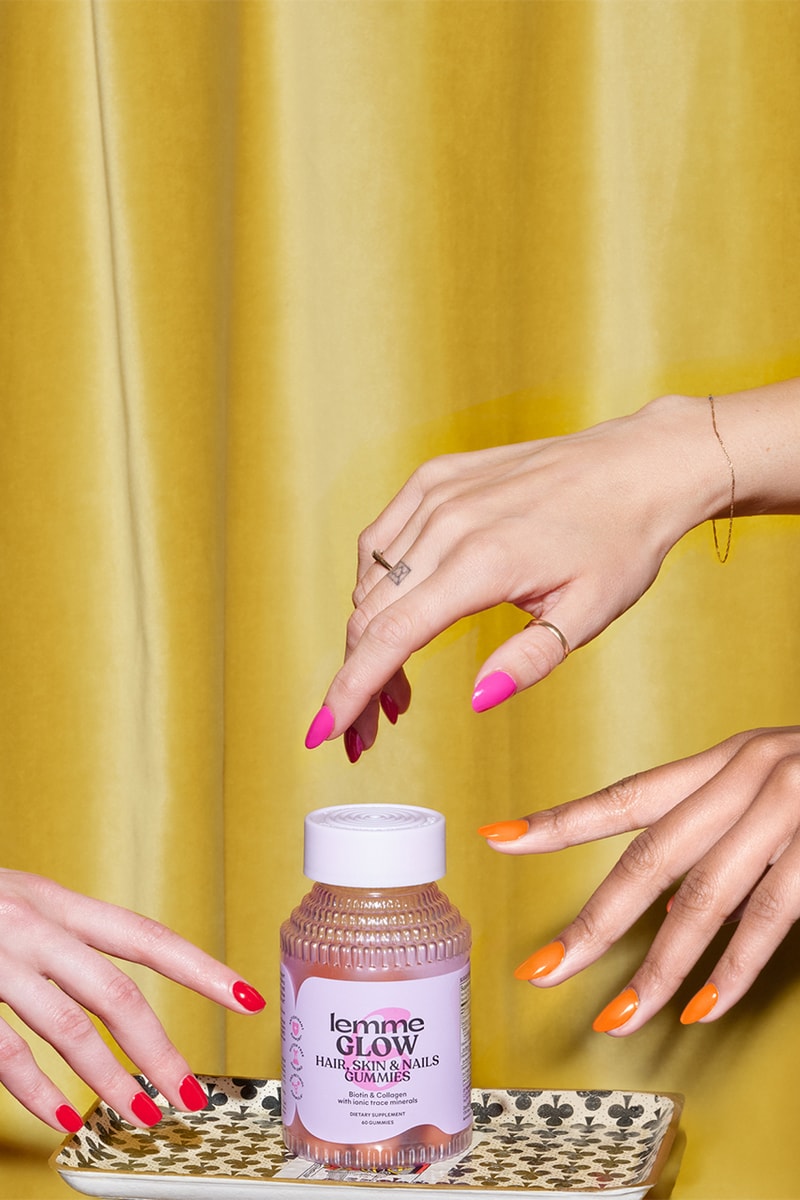 2 of 2
Beauty
Kourtney Kardashian's New Gummies Are Here To Give the Girls a Major *Glow* Up
*sprinkle, sprinkle*
Kourtney Kardashian's New Gummies Are Here To Give the Girls a Major *Glow* Up
*sprinkle, sprinkle*
The portfolio of Kourtney Kardashian Barker's vitamin and supplement brand, lemme, keeps getting longer and better. The brand is back with another release centered around hair, skin and nail health at a cellular level.
The new supplement, dubbed "Lemme Glow," was formulated by lemme's all-female medical team and utilizes a research-based blend of grass-fed collagen, ionic trace minerals, biotin, zinc and vitamins A, C and E. The gummies are designed to support hair strength and shine, skin radiance, clear complexion and nail growth. The unique mineral complex in "Lemme Glow" contains over 72 ionic trace minerals sourced from the mineral-rich waters of Utah's Great Salt Lake.
"We spent two years working with our medical advisory board to formulate Lemme Glow into the most powerful beauty gummy ever developed. Research shows us more than 90% of people are mineral deficient which is why the trace mineral complex found in Glow (containing over 72 trace minerals) is so critical." lemme founder Kourtney Kardashian Barker says in a press release.
The "Lemme Glow" gummies retail for $30 USD and are up for grabs via lemme's website.
View this post on Instagram
---
Share this article