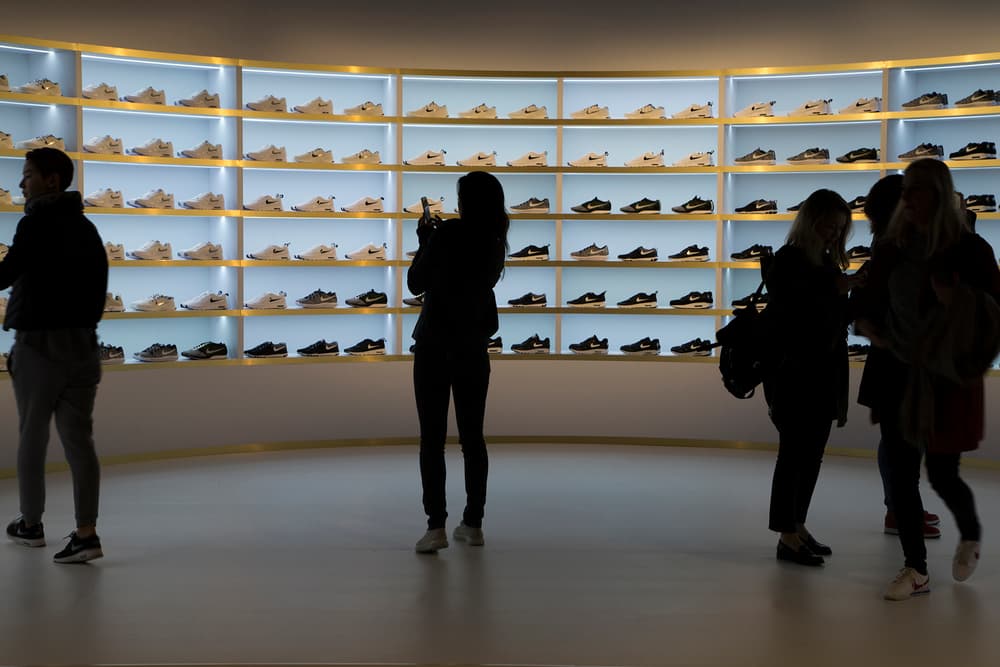 Fashion
Nike Is — and Always Will Be — With Her, Her & Her
On the Swoosh's continued dedication to support all women everywhere.
Nike Is — and Always Will Be — With Her, Her & Her
On the Swoosh's continued dedication to support all women everywhere.
Before I and about 40 other women enter The Department of Nike Archives, we're given a quick briefing on the do's and don'ts: No food or drinks; No touching; No wide-angle photography; No geo-tagging. This is the inconspicuous treasure trove of Nike history, housing nearly 1000 relics that date back to the sportswear company's early 1970s beginnings tucked into an unassuming corner of the Beaverton, Oregon, headquarters. Next to the racks of nearly every original shoe created by the brand, up to the yet-to-be-released VaporMax, was the wall tracing back the Swoosh's long celebration of female athletes, starting with Joan Benoit Samuelson's very own trainer she wore in the 1984 Los Angeles Olympics, which marked the first time women were allowed to participate in the Games' 3000m race and marathon, and also the beginning of Nike's storied support of the female athlete. Truthfully, her momentous win, paired with Nike's backing, was the reason we were all there. To celebrate women in sport, and more importantly in life.
Next to Sameulson's shoe were other momentous artifacts in sports history — highlights include the first women's signature basketball shoe designed by Sheryl Swoopes from '96; Brandi Chastain's '99 FIFA Women's World Cup sports bra; Serena Williams' '04 U.S. Open studded top, denim skirt and knee-high boots ensemble; Maria Sharapova's '06 U.S. Open "little black dress"; and more dating up to the 2016 Rio Olympic Games and notable high-fashion collaborators of late. From footwear to clothing, every piece represents Nike's thoughtful union of performance, sport and style. But more than that, they are tangible representations of the brand's commitment to female athletes and their significant wins. They are preserved with much care and an overwhelming sense of pride that fills the room around them. And here we were, invited from around the world to enter this intimate space and relish in that as a part of the Nike Women's summit.
1 of 7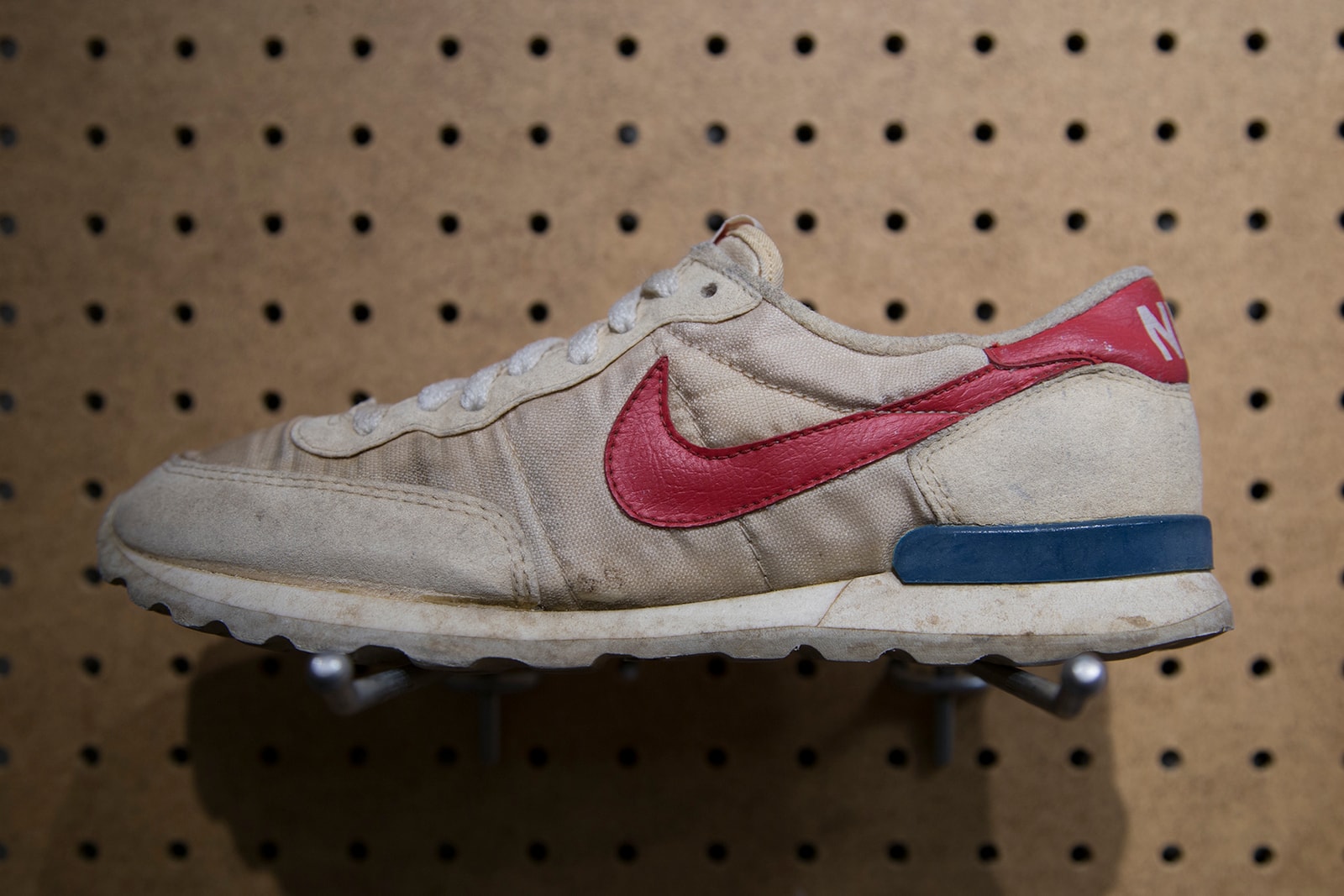 2 of 7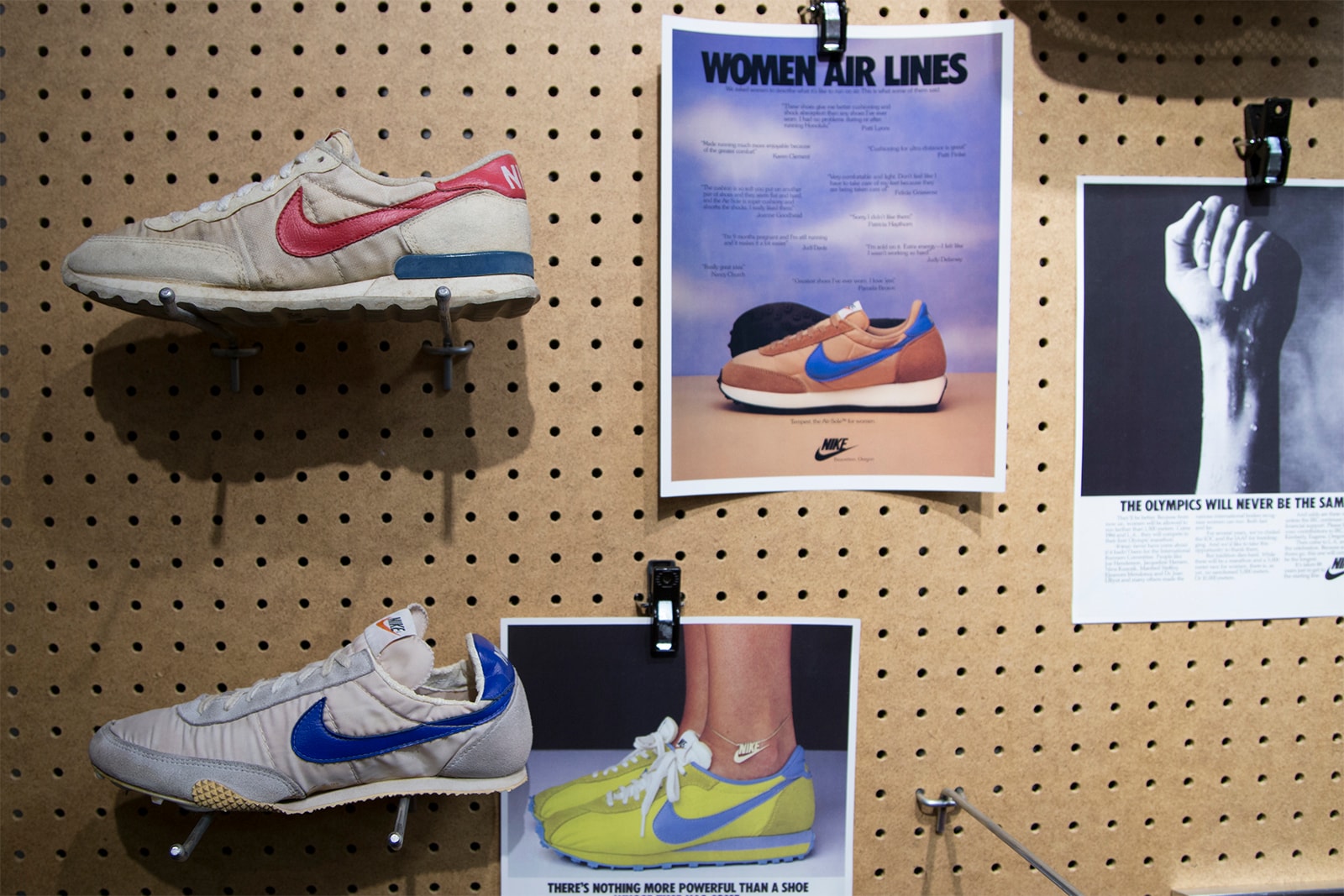 3 of 7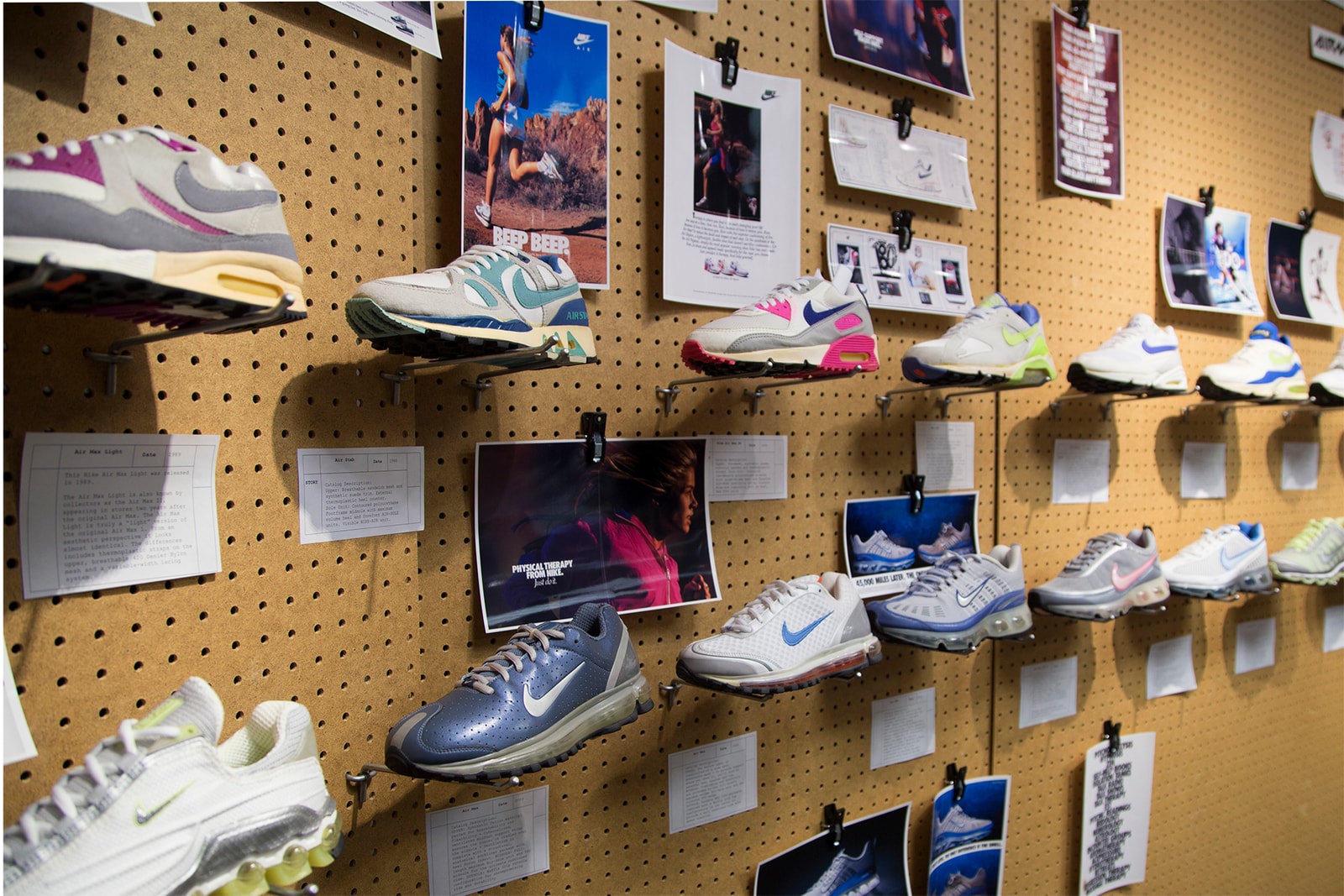 4 of 7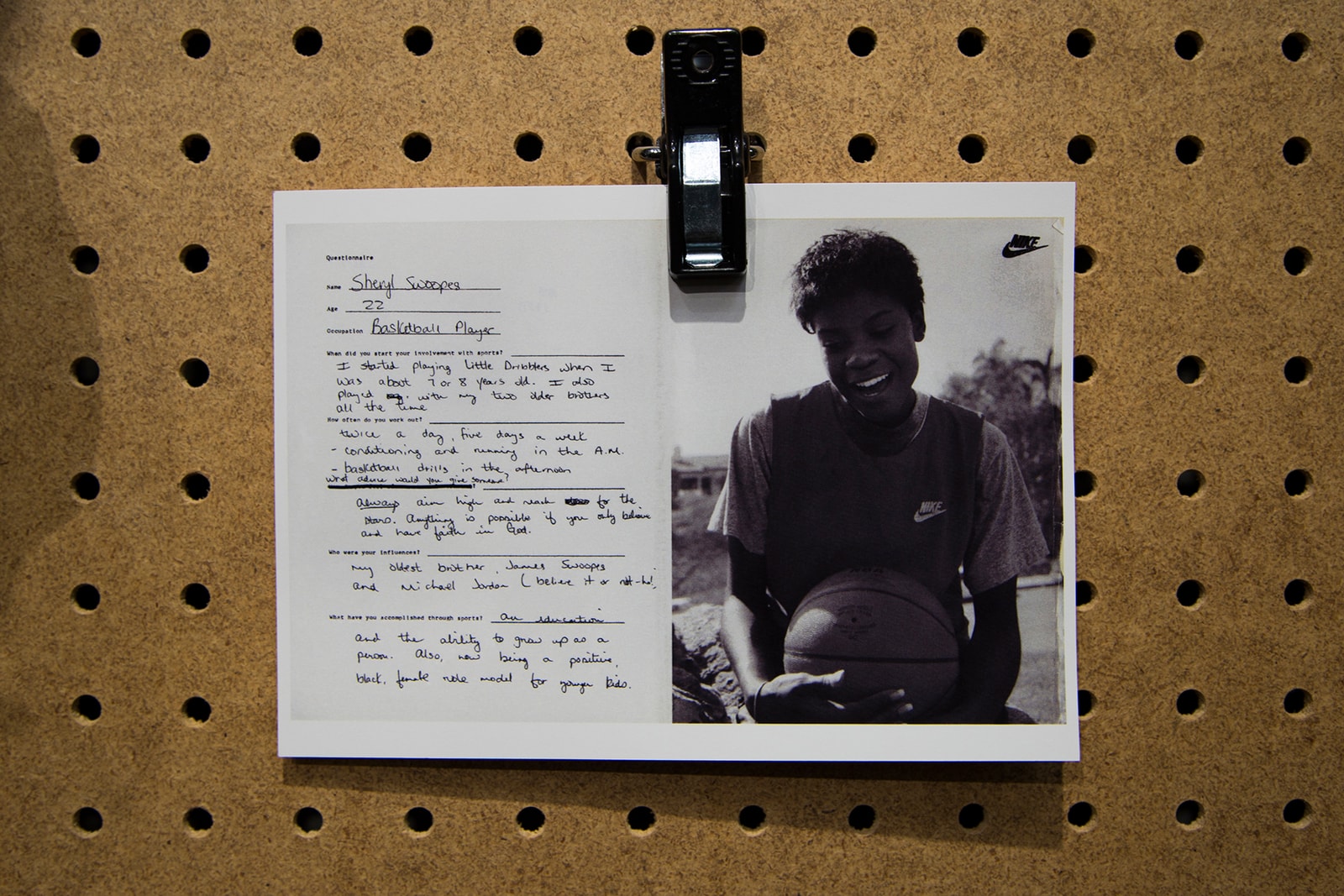 5 of 7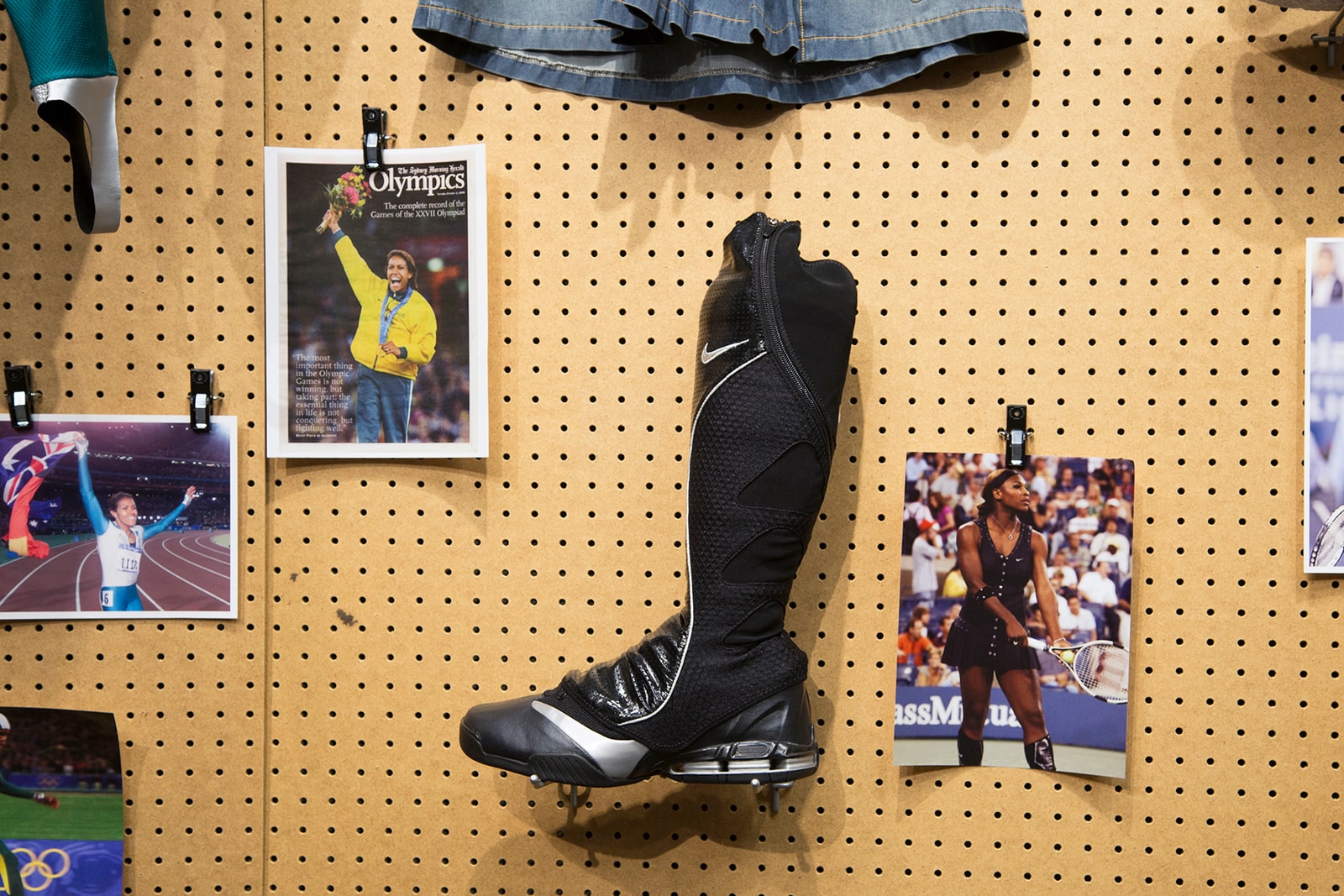 6 of 7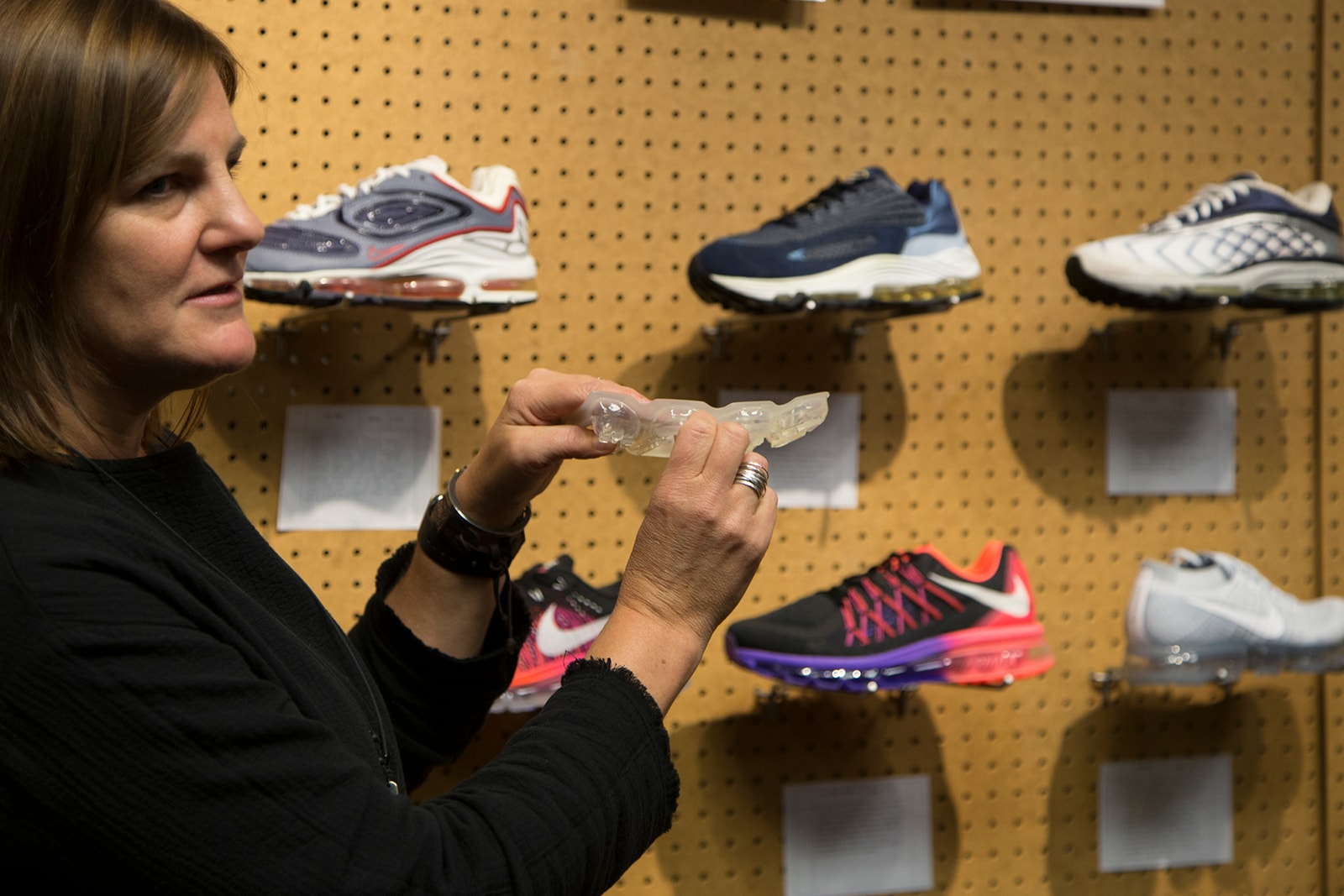 7 of 7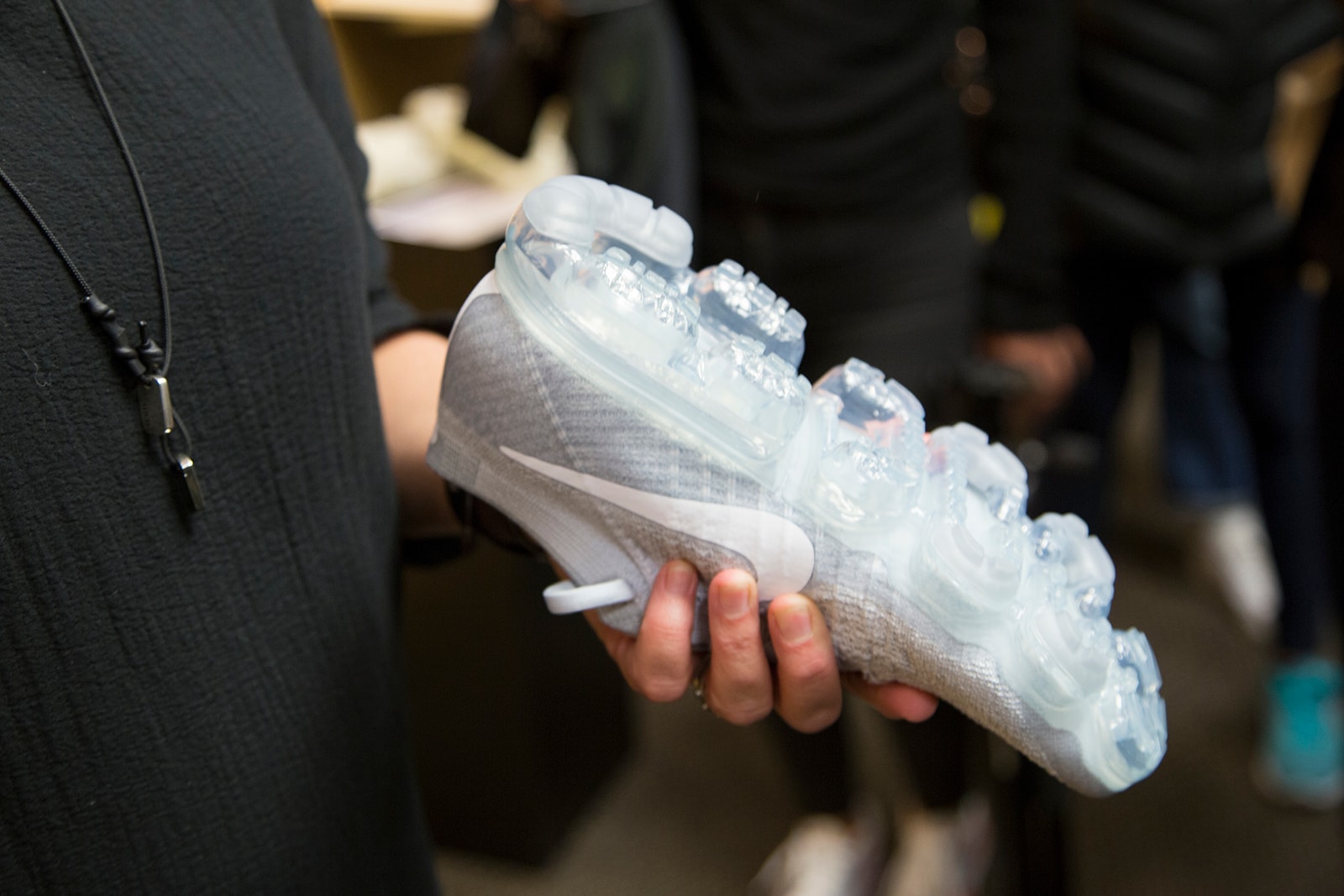 A day prior to visiting D.N.A., there was something else in the Oregon air aside from the crisp winds and incessant rainfall. It was six days post Election Day, when we all touched down into Portland for the summit — but not before receiving a security alert warning us about the protests that'd been taking place in Pioneer Square, where our hotel was located, every night since November 8. Measures were of course in place to ensure our safety, and in all the trip went off without a hitch. But there was still a resounding sense of distress felt by not some of us on the trip and around the country alike.
Each part of the summit took us somewhere new on the Nike campus, taught us new things about what's to come in the new year, while also reflecting on Nike's long-time dedication to each of us, the female athlete. Not "athlete" in the extraordinary sense in which Samuelson, Swoopes, Chastain, Williams and Sharapova are athletes. "If you have a body, you are an athlete" Nike co-founder Bill Bowerman once said. "Athlete" in that sense.
The goddess has always been in the details for Nike. "We have to declare what we're going to stand for every season," explained Nike Sportswear Women's Global Senior Footwear Product Director Andrea Corradini. She was talking about shoes in that moment, but that sentiment goes beyond the Spring/Summer 2017 range of sneakers or apparel being previewed to us during the summit, however. Through its campaign messaging, Nike declared 2016 the rise of the female domination, heralding women's unlimited pursuit, unlimited will, unlimited courage, unlimited potential, unlimited youth, and unlimited greatness with inspiring imagery of the likes of Simone Biles, Allyson Felix, English Gardner, Alex Morgan and other world-class athletes, including one who Nike dubbed one of the greatest athletes ever — Serena Williams.
1 of 5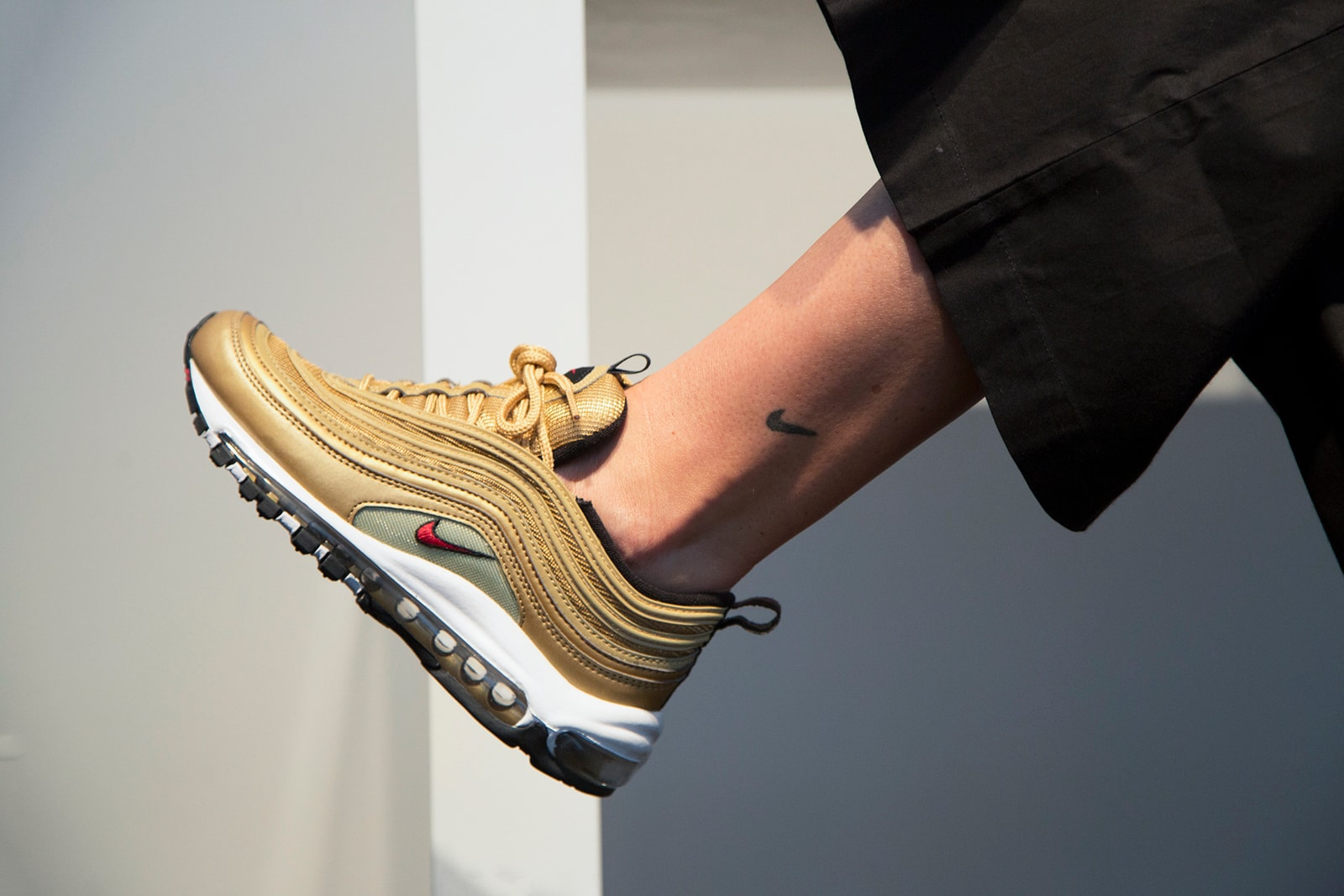 2 of 5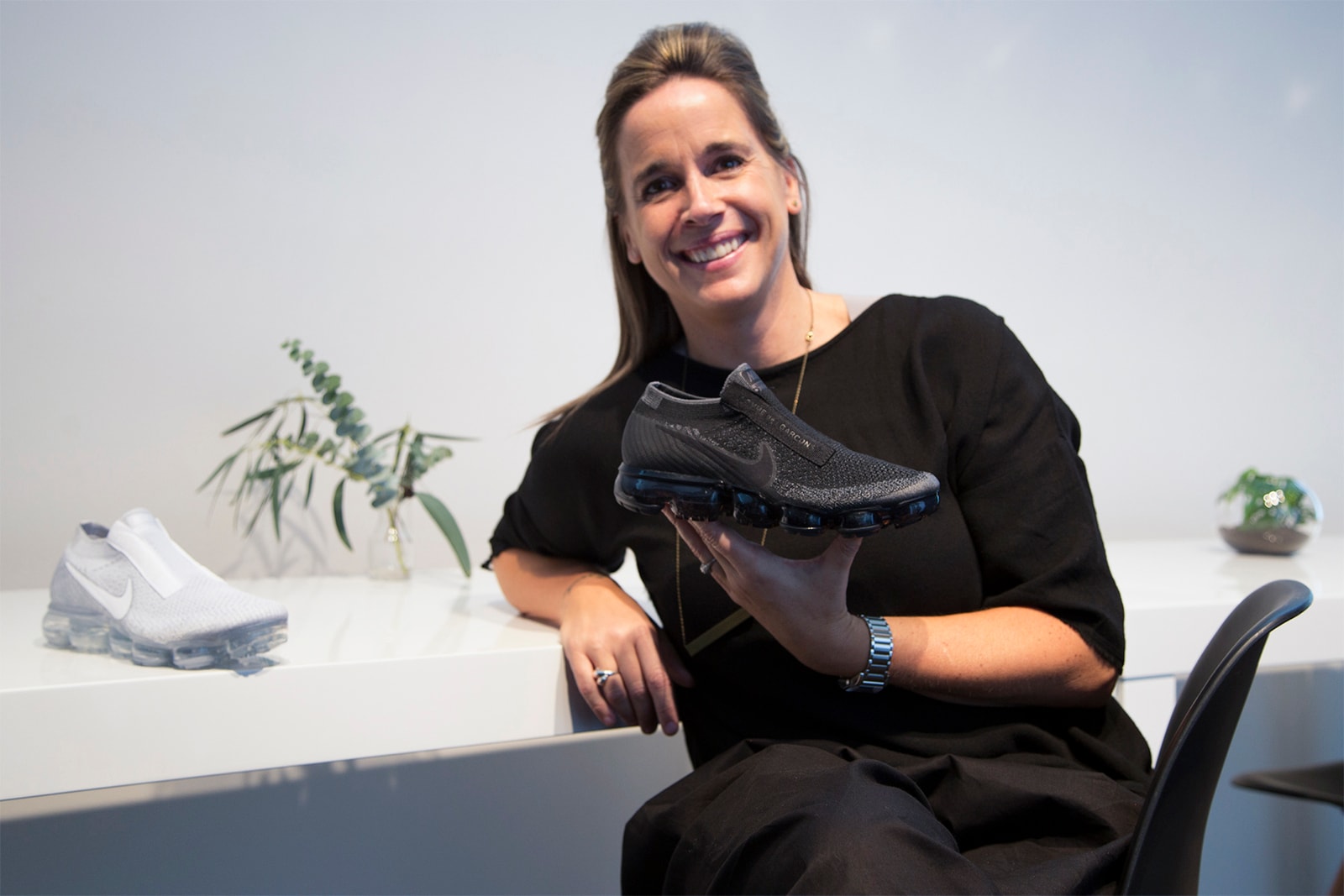 3 of 5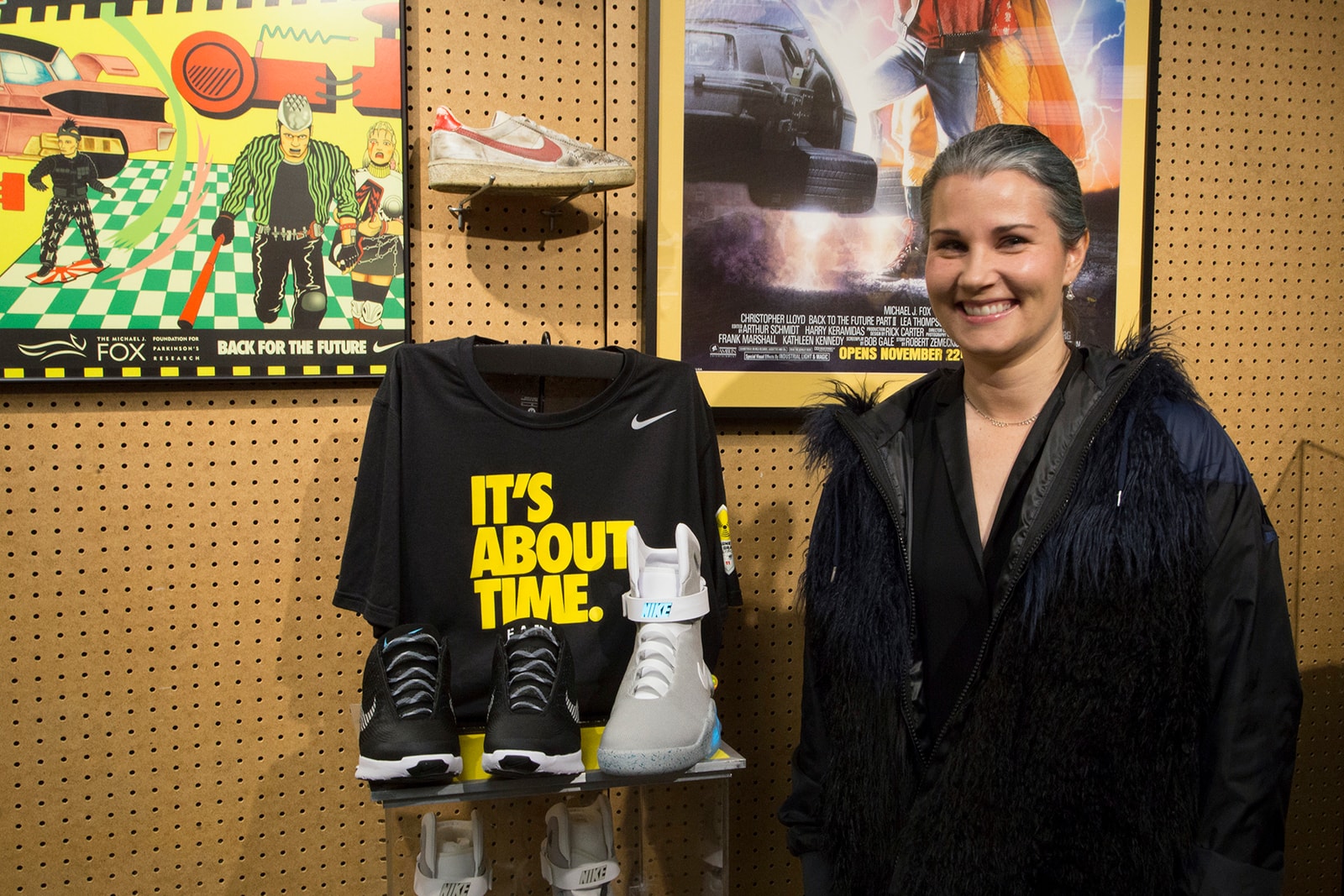 4 of 5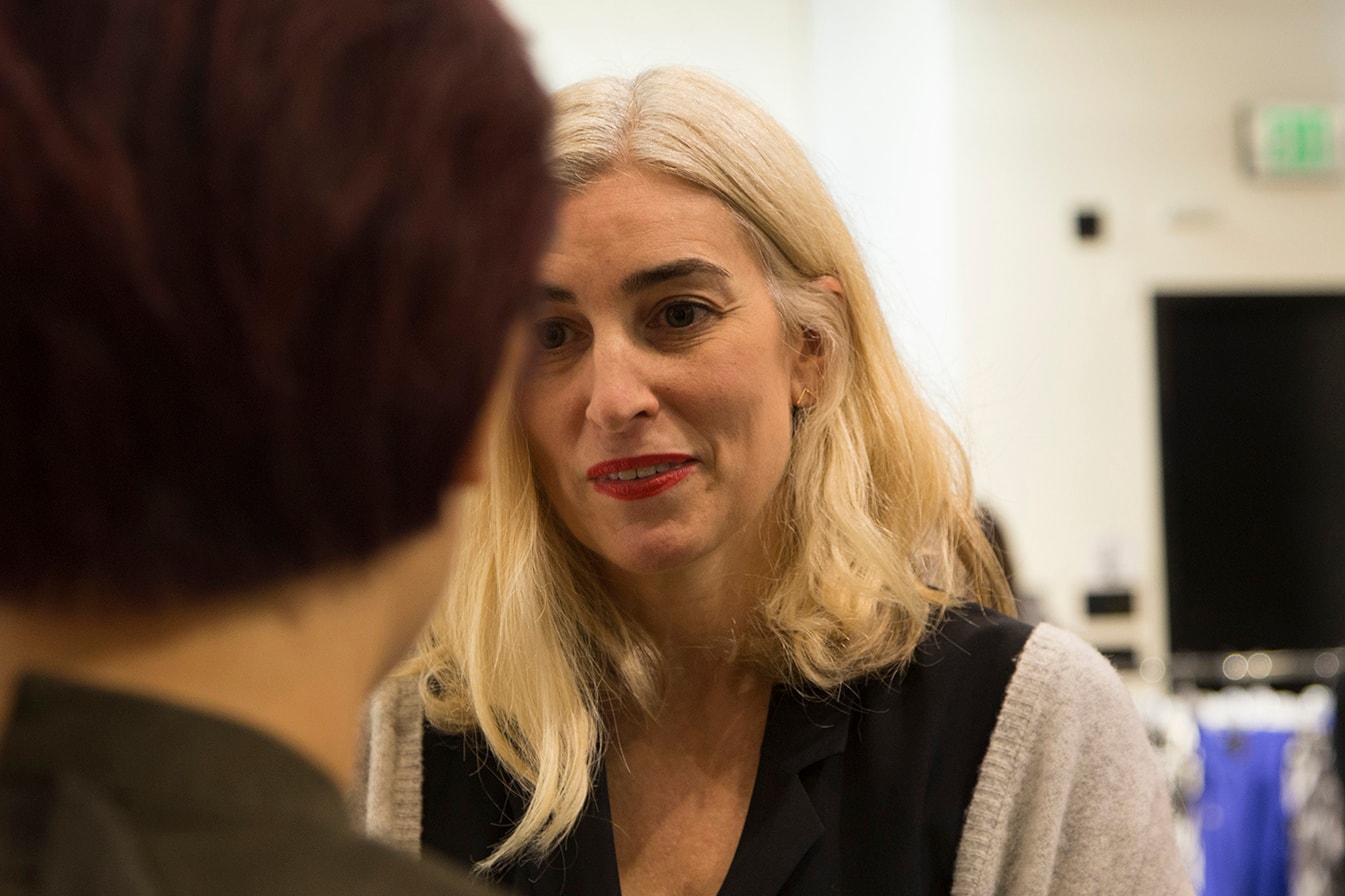 5 of 5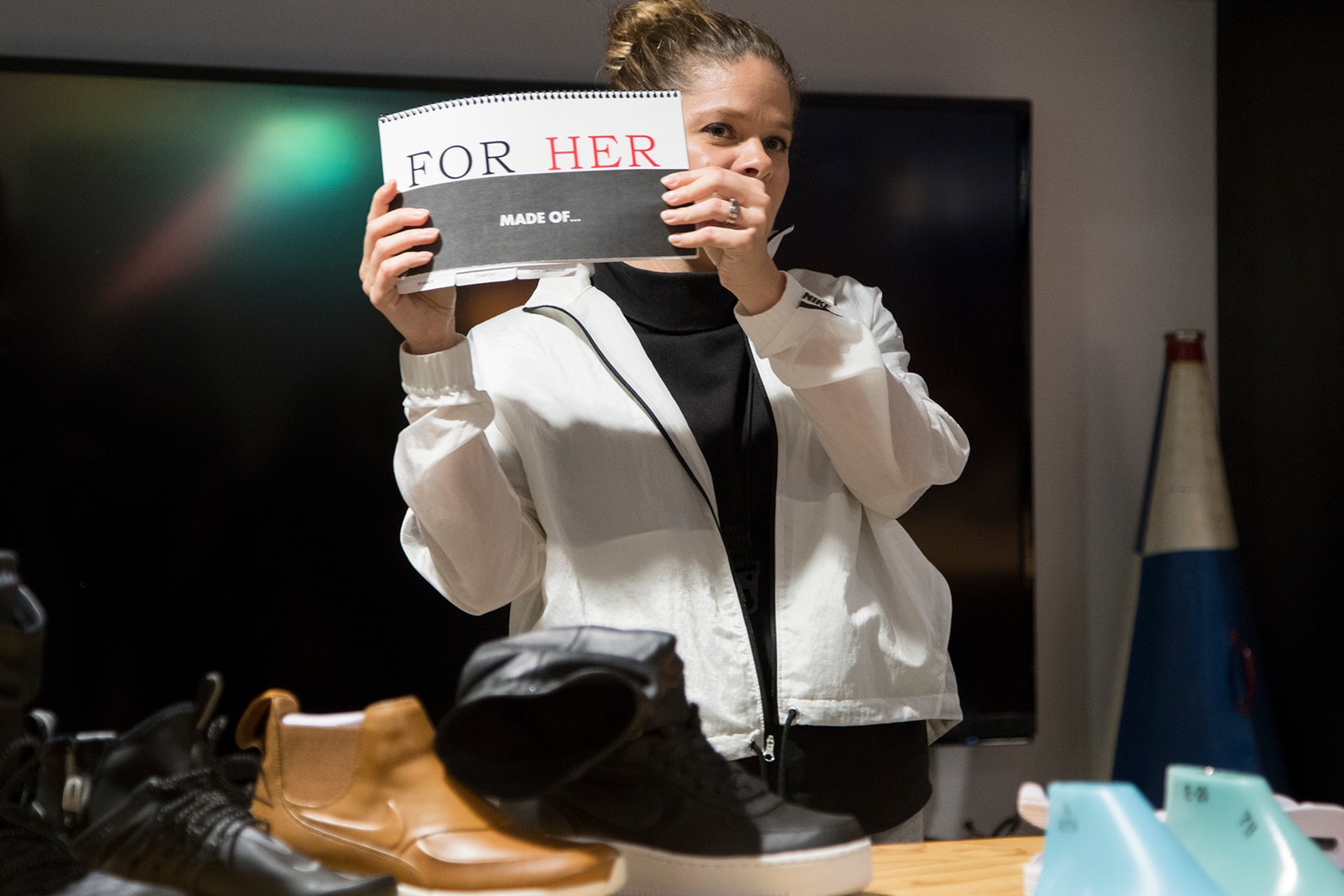 Despite earning the most Grand Slam wins of all time this year, Serena Williams took an astounding loss at the 2016 Rio Games. Still, her resiliency is a show of strength, honored by Nike and the world over. Hers is an inspiring tale of pushing forward in the face of defeat. Which is what the summit would also come to symbolize for many of us.
The defeat many of us felt came not as an athletic loss, but as a political one. Prior to the summit, 2016 appeared to be the first year a woman would be elected President of the United States — a remarkable win for women everywhere, regardless of their party or ideology alignment. As we all know by now, that glass ceiling would not yet shatter on November 8, and that loss was felt around the country and around the world. It was felt on the charter bus to and from different learning experiences on the Nike campus or at group dinners in faint conversations taking place between bites. While we were able to marvel in the design processes and their results that will eventually be shared on this here very site and others like it for the time being, there was still a lingering sense of girls trying to find their footing in between moments.
But Nike exceeds as being a platform to address womanhood as a sense of self, regardless of what "she" is wearing, and to show us that we are unlimited, and we are strong. Especially together.
While the care that Nike puts into designing products is obviously important and significant to its sustainability as a beloved entity, it's care toward women overall is what matters and has always mattered the most. Things like determining color expression and inspiration "for her" each season or the mindful placement of breathable perforation panels across sweat zones on clothing or discrete and non-distracting pockets on yoga pants are incredibly thoughtful. Then there are things like the ingenious thinking behind pregnant women being able to slip on the self-lacing Nike HyperAdapt 1.0 — designed by Senior Director of Advanced Product Innovation Tiffany Beers — and not have to deal with the common struggle of putting on and tying her shoes. But Nike exceeds as being a platform to address womanhood as a sense of self, regardless of what "she" is wearing, and to show us that we are unlimited, and we are strong. Especially together.
1 of 2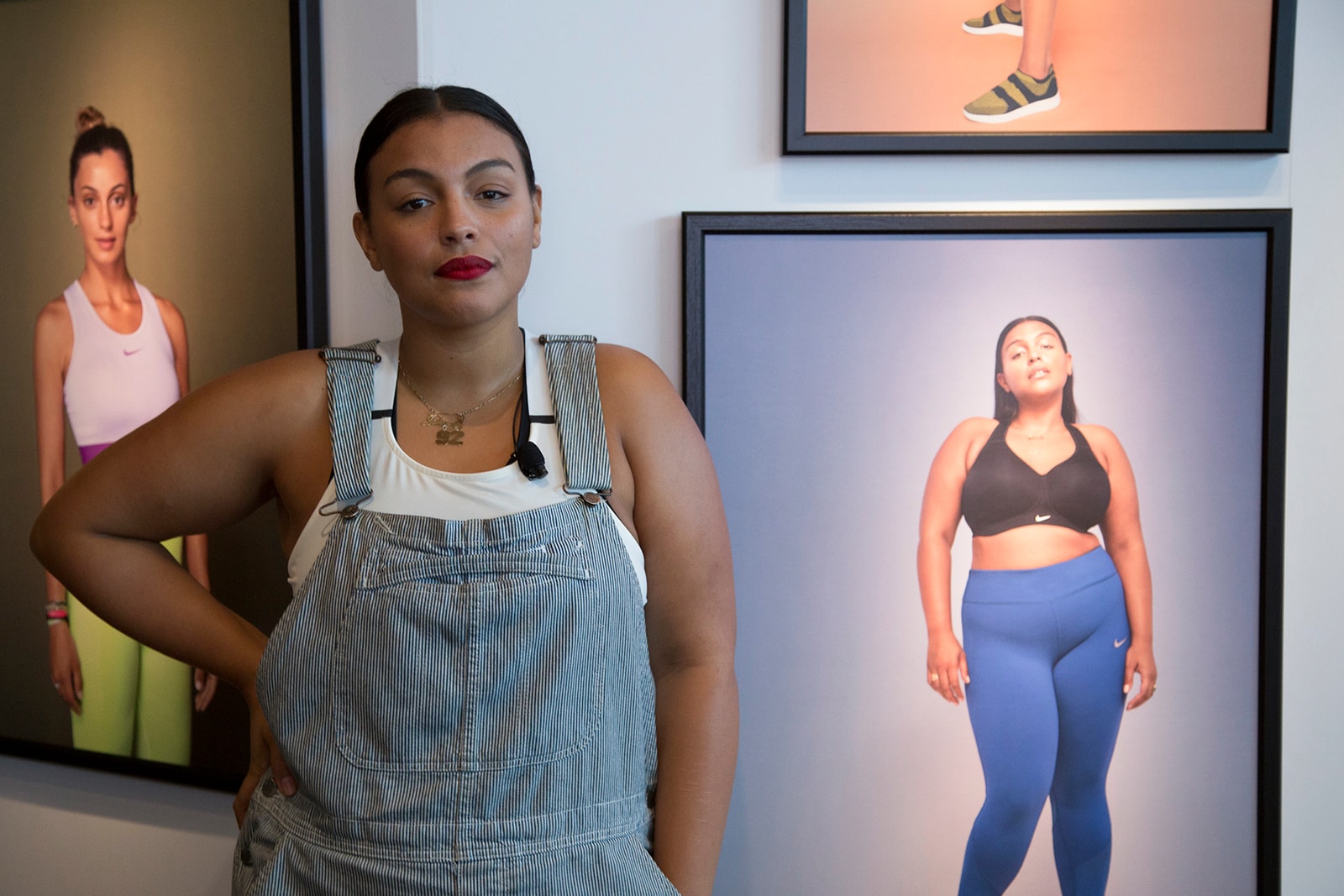 2 of 2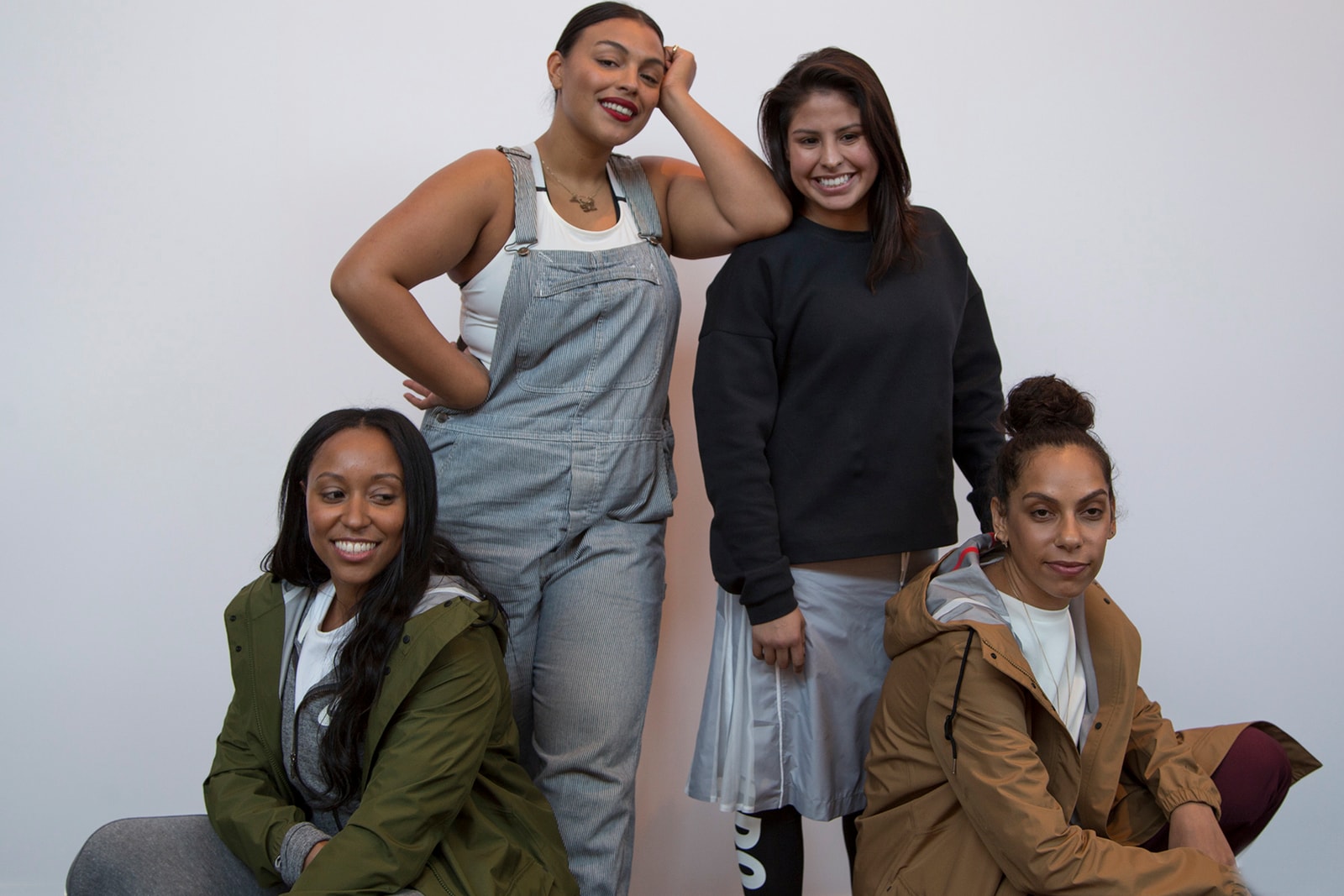 "I kept fighting, and I still fight," shared Marlen Esparza, the first American female boxer to qualify for — and medal in — the 2012 Olympics, the first year women's boxing became an Olympic sporting event. She was devastatingly eliminated in the U.S. Olympic trials for the 2016 Games, now describing that painful loss among a panel led by other diverse female pioneers — renowned director Melina Matsoukas, fashion editor Shiona Turini, and Paloma Elsesser, curvy model slash face of groundbreaking, body diversity Nike campaigns.
Considering the political climate, the open discussion unsurprisingly diverted from them each sharing their personal stories of self-identity and adversity in their own industries that suffer from lack of diversity with the intersectionality of gender, color and appearance, to how we can all move forward in light of current events.
"We've got to stick together," Esparza urged. "Every single person in this room has to take a step away from this moment and understand, what is your stance? What is your stance on being a woman? And what are you going to do for the girl next to you?"
Elsesser mirrored that sentiment, adding how important it is to incite togetherness while empowering ourselves through knowledge to figure out our future. "Not just for our own future, but for our daughters' futures, and their daughters' futures." And as Nike helped encourage that dialouge and was with us in that moment, just has it has over the course of 40 years with athletes of all types, Nike will continue to be there in the future, every step of the way.
Photographer

Ashley Haines/Hypebae
---
Share this article