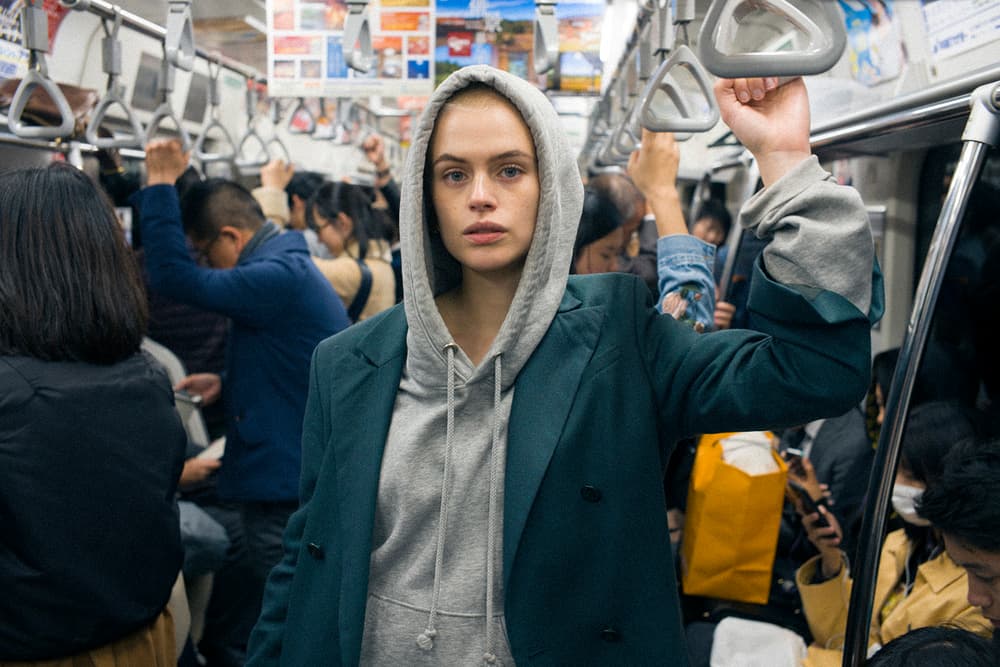 1 of 5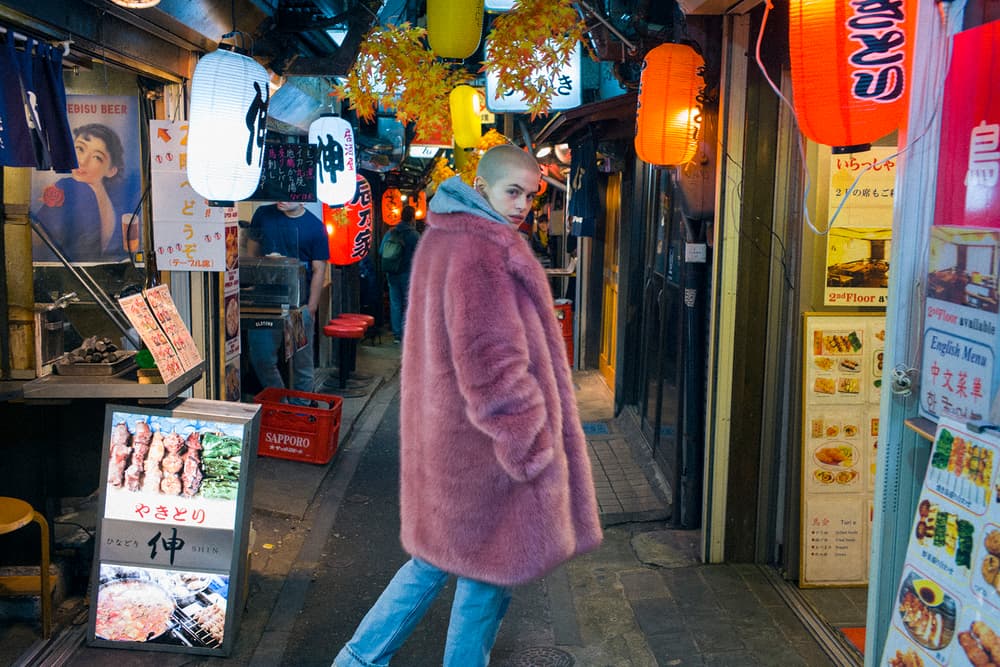 2 of 5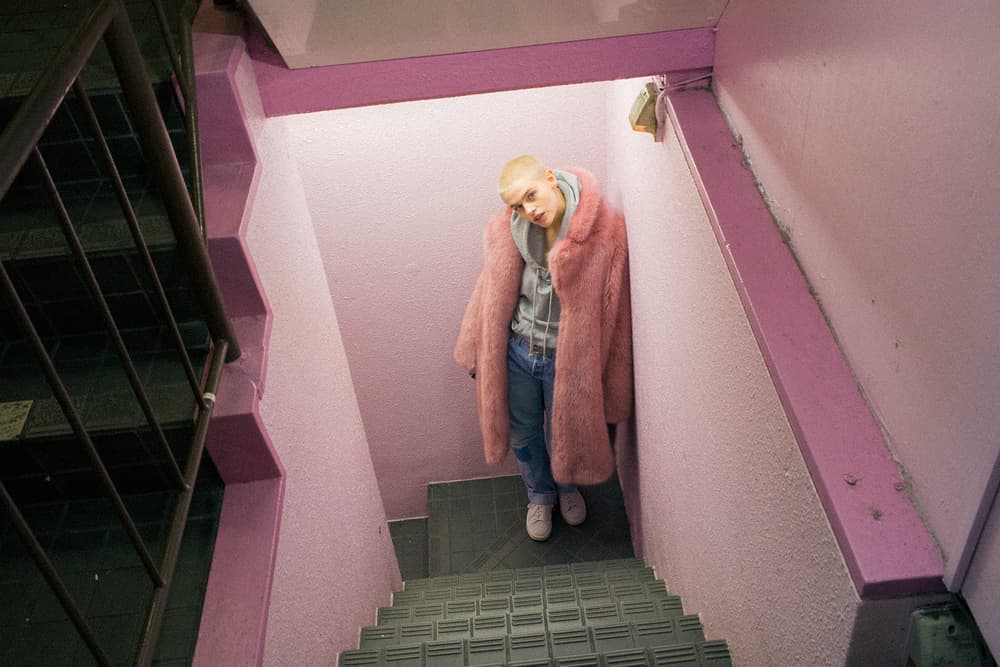 3 of 5
4 of 5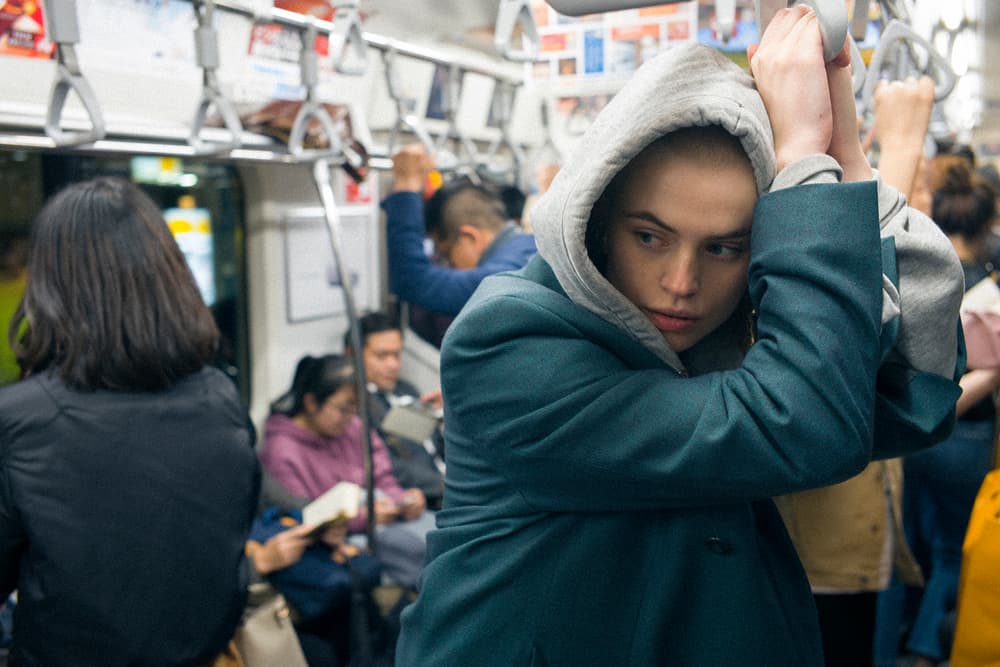 5 of 5
Culture
We Spent 24 Hours in Tokyo with Swedish Model Cajsa Wessberg
From JR trains to arcades, take a look at what's inside her Japan photo diary.
We Spent 24 Hours in Tokyo with Swedish Model Cajsa Wessberg
From JR trains to arcades, take a look at what's inside her Japan photo diary.
Leave it to Cajsa Wessberg to teach you everything you need to know about being Scandinavian-cool. From her signature buzz cut to her androgynous outfits, the Swedish model and illustrator has a laid-back sense of style that's almost inimitable. We've long been obsessed with Cajsa's Instagram account, and before 2017 closed out, we got a chance to hang out with her in the vibrant Japanese capital during Tokyo Fashion Week.
Between riding the busy JR trains and strolling around Harajuku, we chatted with the effortlessly cool girl about everything including her travel must-haves, favorite Japanese designers and more. Read our full conversation below and peep the Shimpei Mito-shot photo diary to see what we got up to in Japan. Be sure to also connect with Cajsa on social media.
While you're at it, take a look at our Tokyo city guide video to find out what's good in the city that never sleeps.
Is this your first time being in Tokyo? What's your first impression of the city?
No, it's my third actually. I was here for a month in Summer 2017, and then I came to Tokyo again for another two days. Tokyo is very different from Stockholm, but in some ways also quite similar. You drive on the other side of the road; you're allowed to smoke inside but not on the street. and you can't understand a word written on the signs. But Tokyo is also very clean and organized, and in that way it reminds me of home.
How did you like Tokyo Fashion Week?
It was fun! It was more work-heavy than what I'm used to. I feel like Tokyo Fashion Week is a bit more serious while it's more partying and socializing in other cities. But maybe that's also because I don't really know anyone in Tokyo, and had no one to be social with, haha.
Do you see anything in common between the Japanese and the Swedish fashion scenes?
From what I've seen, there are two major styles in Japan. There's the simple and clean, as well as some crazy, kawaii designs. We don't have much kawaii styles in Sweden, but we do love to dress minimalist and clean in all black.
What are some things one must do when visiting Tokyo?
Eat! There's so much food everywhere. And every 50 meters, you'll find a convenient store with the most interesting snacks. For example, they'd put almost anything in their bread — from fish and fruits, to chocolate and cream. You never know if you're getting a strawberry sandwich or a meat one, which is a bit unfortunate for me because I'm a vegan and never dare to eat anything, except maybe edamame beans and rice. Apart from eating, I love to just walk around the streets and people-watch. I've never seen people so well-dressed and cool anywhere else.
Have your discovered any new favorite designers or stores during your trip?
I've previously done an illustration collaboration with a Japanese designer called Little Sunny Bite, so she's my favorite. Our collaboration began after my last visit to Tokyo last summer, but during this stay I got to see the clothes with my illustrations on them for the first time, and it was so cool. We also did a shoot together and it was so fun. The clothes are really whimsical, so that's definitely my favorite Japanese brand right now.
Can you talk us through your travel essentials?
I think travelling by plane could be pretty boring. I typically try to sleep through my flight, so sleeping masks are an essential. And when I'm awake, I'd need my iPad with some downloaded Netflix TV shows. Right now I'm watching Modern Family.
I love skincare and have so many steps in my skin routine, so I have to have small jars and mini bottles to put all my creams in. Otherwise, my skin products would take up my entire bag.
Often when I just go away for one or two nights, I'd only bring an extra pair of underwear and socks. But if I'm away for a longer period of time, I'd try to pack pre-planned outfits. Oh, and I always bring food. I never trust airports for having vegan food. And I love eating, so I'd always have some vegan sausage or nuts with me.
What's your favorite way to unwind after a long day of work?
Shower, sweatpants and Netflix.
Let's talk about your personal style. What does your typical winter outfit look like?
I wish I could say something super cool and stylish, but I always feel way too cold for that kind of stuff. For me, winter means warm pants, five layers of shirts, big jackets and a beanie pulled down to my eyes. I even have a balaclava for the coldest days. On slightly warmer days, I love mixing highbrow and lowbrow pieces, like a nice suit with a hoodie, or sweatpants with an Hermès bag.
How would you describe your go-to makeup look?
I'm really in the mood for playing with makeup these days. I love bright-colored eyeshadows, heavy eyeliner and a bold, red lip.
What are you looking forward to the most about 2018?
Summer. The winter has just begun here in Sweden, but I already feel like going into hibernation and waking up in April.
---
Share this article