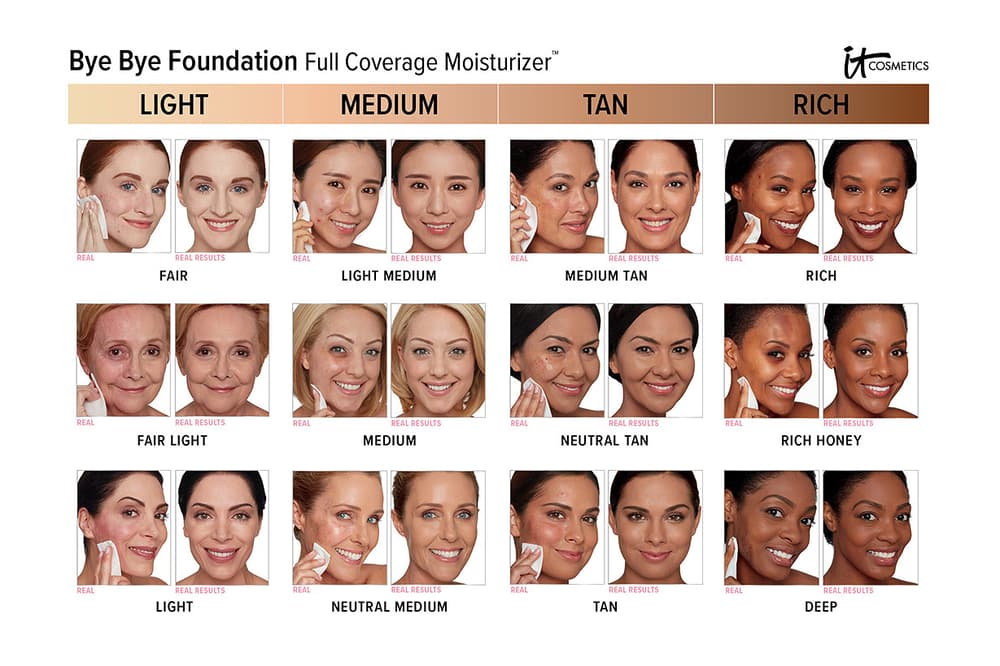 IT Cosmetics Faces Backlash for Its Lack of Foundation Shades
Another one.
Following the recent Tarte controversy, it is clear that customers are looking at brands to offer a wider range of shades, and are quick to point out when diversity is lacking. After Rihanna's Fenty Beauty caused a stir in the beauty community, several brands have been questioned for not including a range of shades, and IT Cosmetics is the latest label under fire for a lack of inclusivity in its products.
When the beauty brand revealed its new Bye Bye Foundation on Instagram, followers were quick to point out the lack of shades showcased in the colour matching chart that ranged from "Fair" to "Deep." After Refinery 29 reached out to the brand, a representative explained that they are "working on a new complexion product that will be available in 40+ shades early next year," which is an excuse that has been used many times before.
Following the praise of Fenty Beauty's inclusive foundation line and Kylie Jenner's eponymous Kylie Cosmetics 30-shade concealer range, we can only hope that brands will continue to become more inclusive in the near future. Don't miss our round-up of five foundations all women of color should try, while you're at it.
---
Share this article