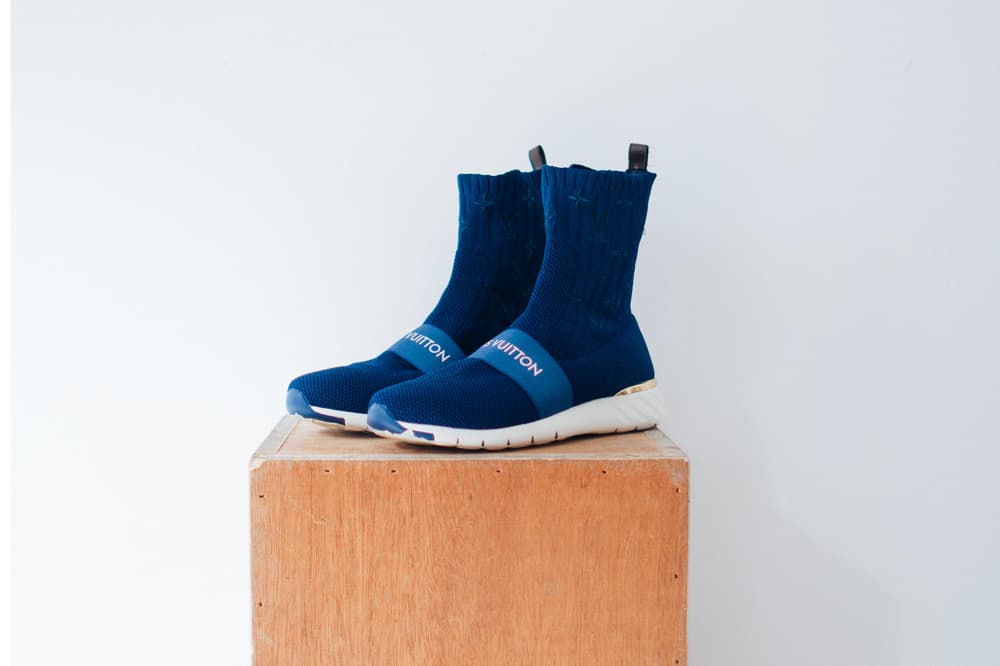 Fashion
HYPEBAE Style Guide: How to Rock Louis Vuitton's Aftergame Sneaker Boot
See the shoe come alive in our exclusive editorial.
HYPEBAE Style Guide: How to Rock Louis Vuitton's Aftergame Sneaker Boot
See the shoe come alive in our exclusive editorial.
Starting with Balenciaga's now iconic Speed Runner, the sock sneaker trend rapidly blew up during 2017, and it is not about to die down anytime soon. We got our hands on Louis Vuitton's take on the sock boot silhouette – the eye-catching Aftergame Sneaker. Coming in navy blue, black and olive colorways, the shoe features LV's classic monogram print embroidered atop, as well as a bold strap with the brand's iconic logo. Finished off with a crisp white sole with gold detailing, this sneaker is guaranteed to turn heads.
We put together three different looks that put the shoe front and center, so make sure to peep our editorial below to see how you can style the statement sneaker. If you want to get your hands on a pair, head over to Louis Vuitton to cop the $1,010 USD shoe.
All About Athleisure
1 of 4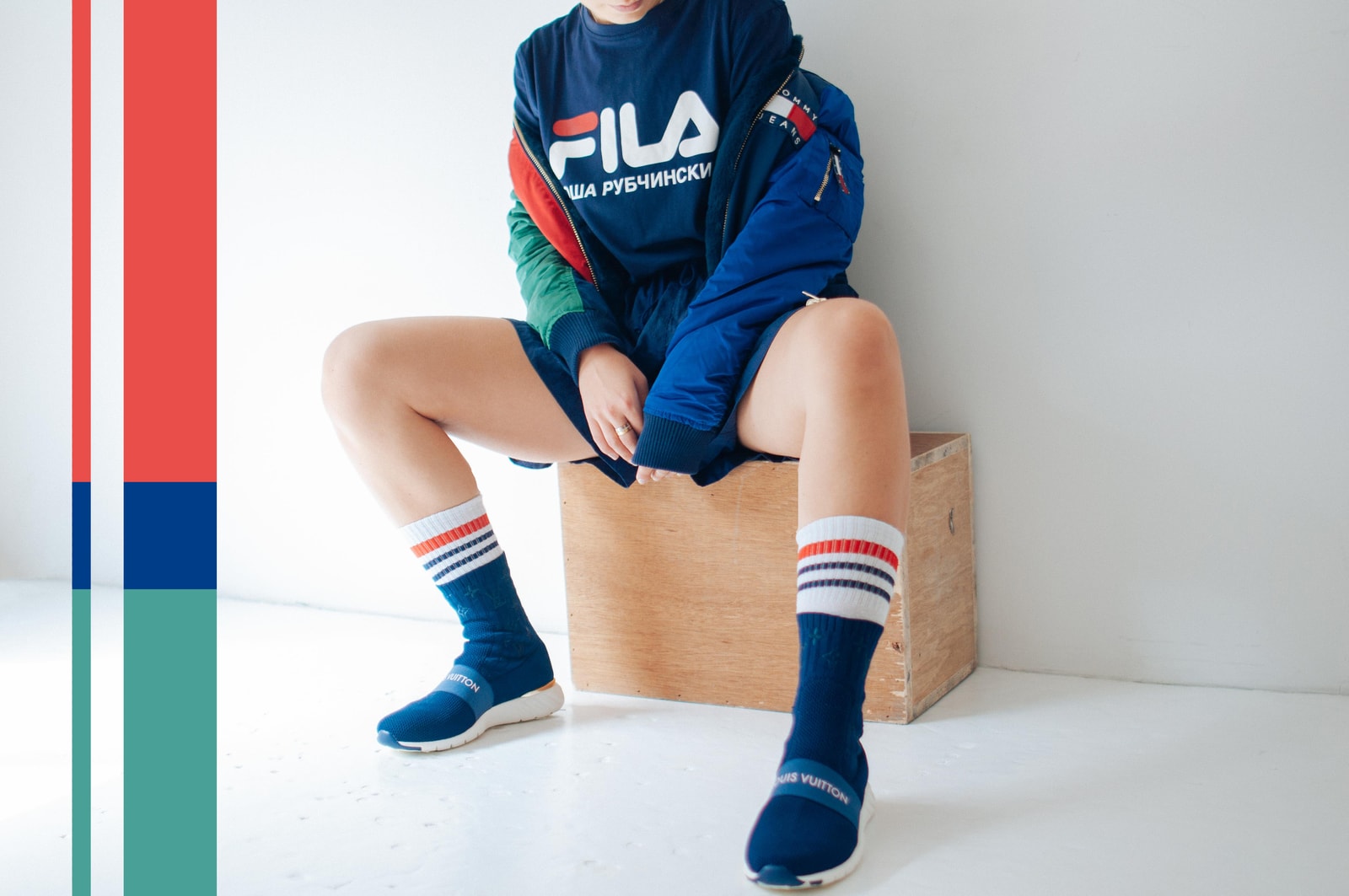 2 of 4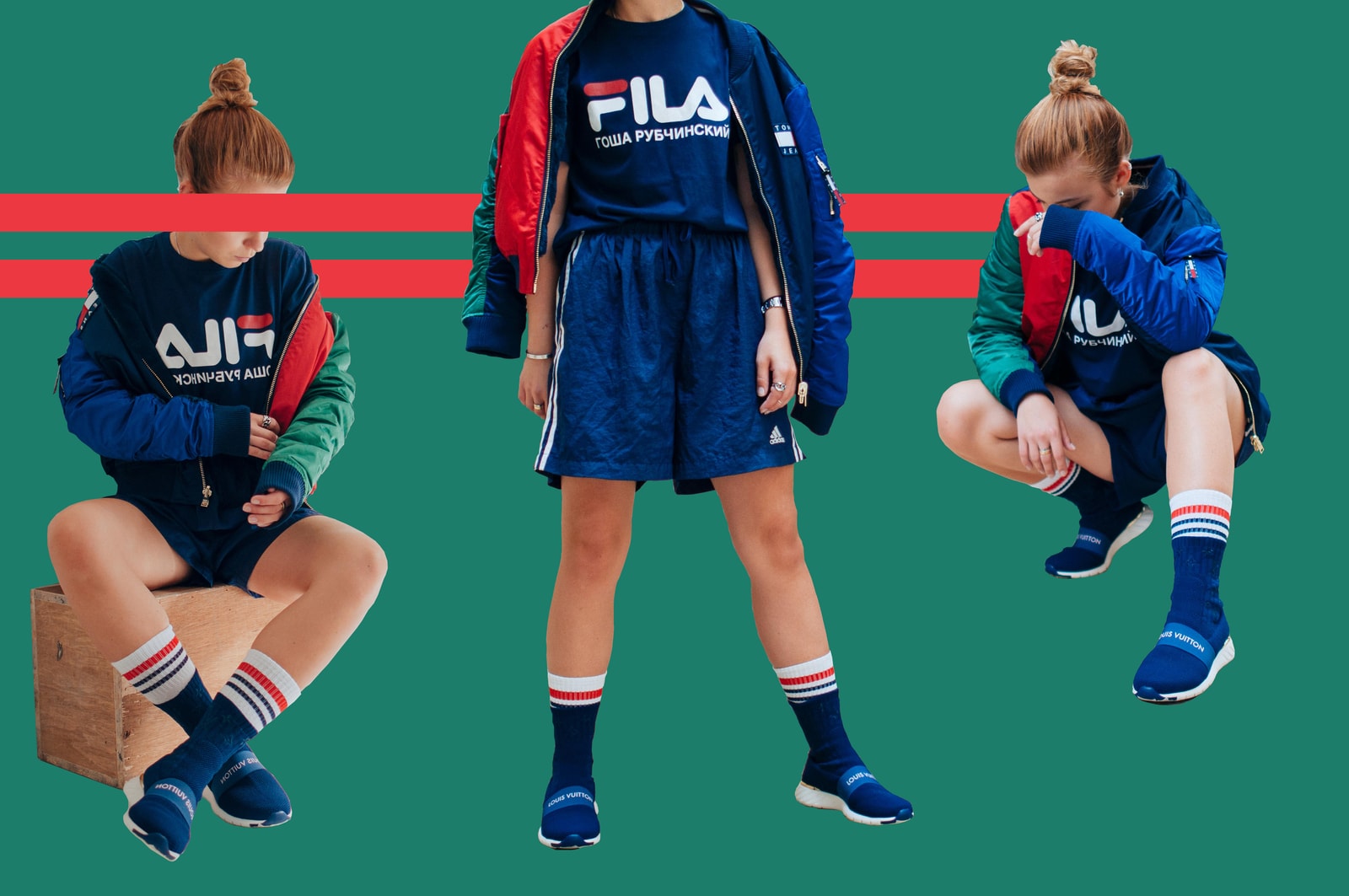 3 of 4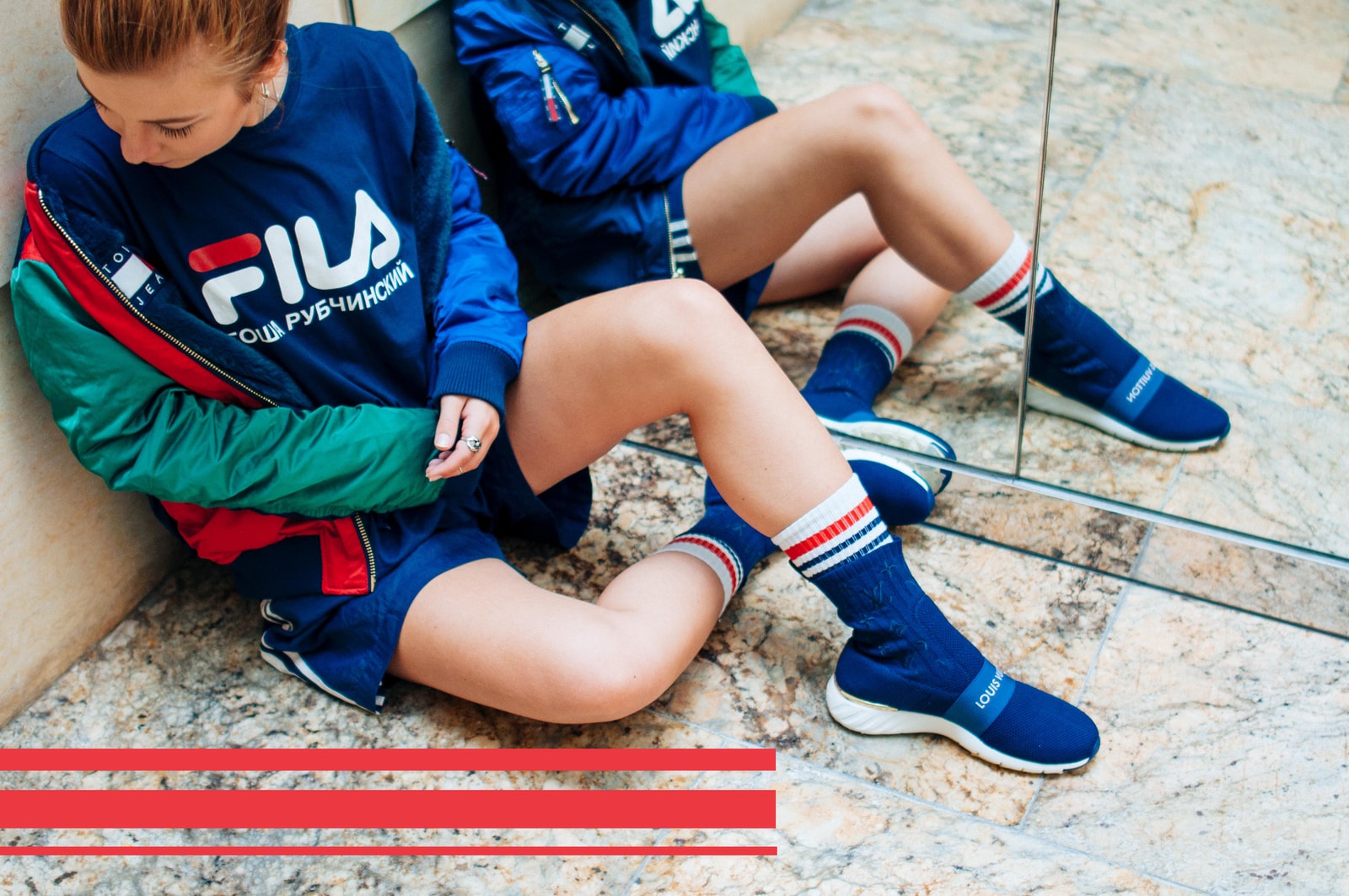 4 of 4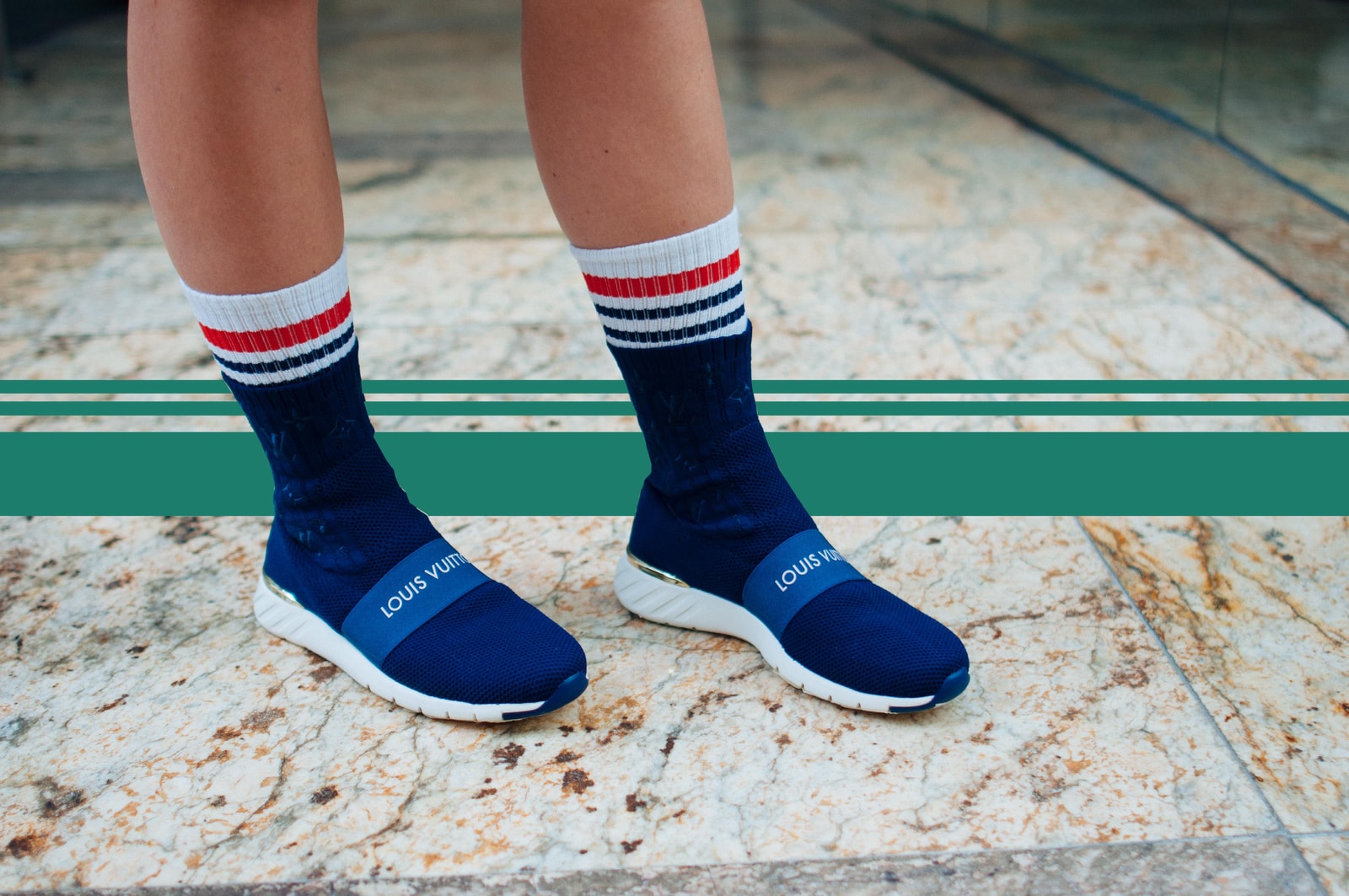 There's no doubt that the athleisure look has become one of the biggest trends recently, and these shoes go perfectly with the sporty vibe. Paired with navy blue Frankie Collective's reworked adidas shorts and a simple Gosha Rubchinskiy x FILA T-shirt, the look is cohesive yet edgy. Add a bit of contrast with Tommy Hilfiger's reversible bomber jacket, and match the red and white accent colors throughout for the ultimate look.
Dressed To Impress
1 of 4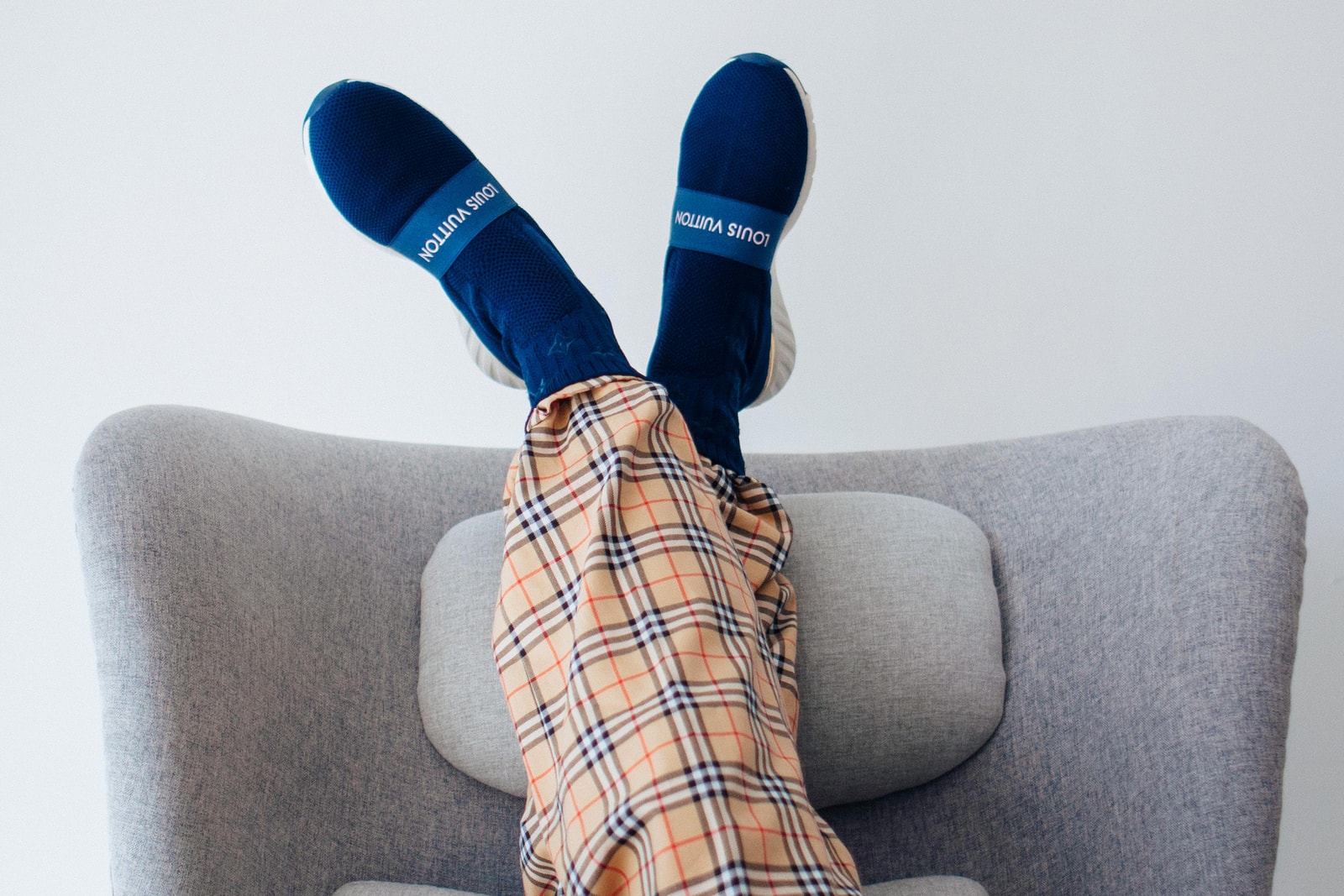 2 of 4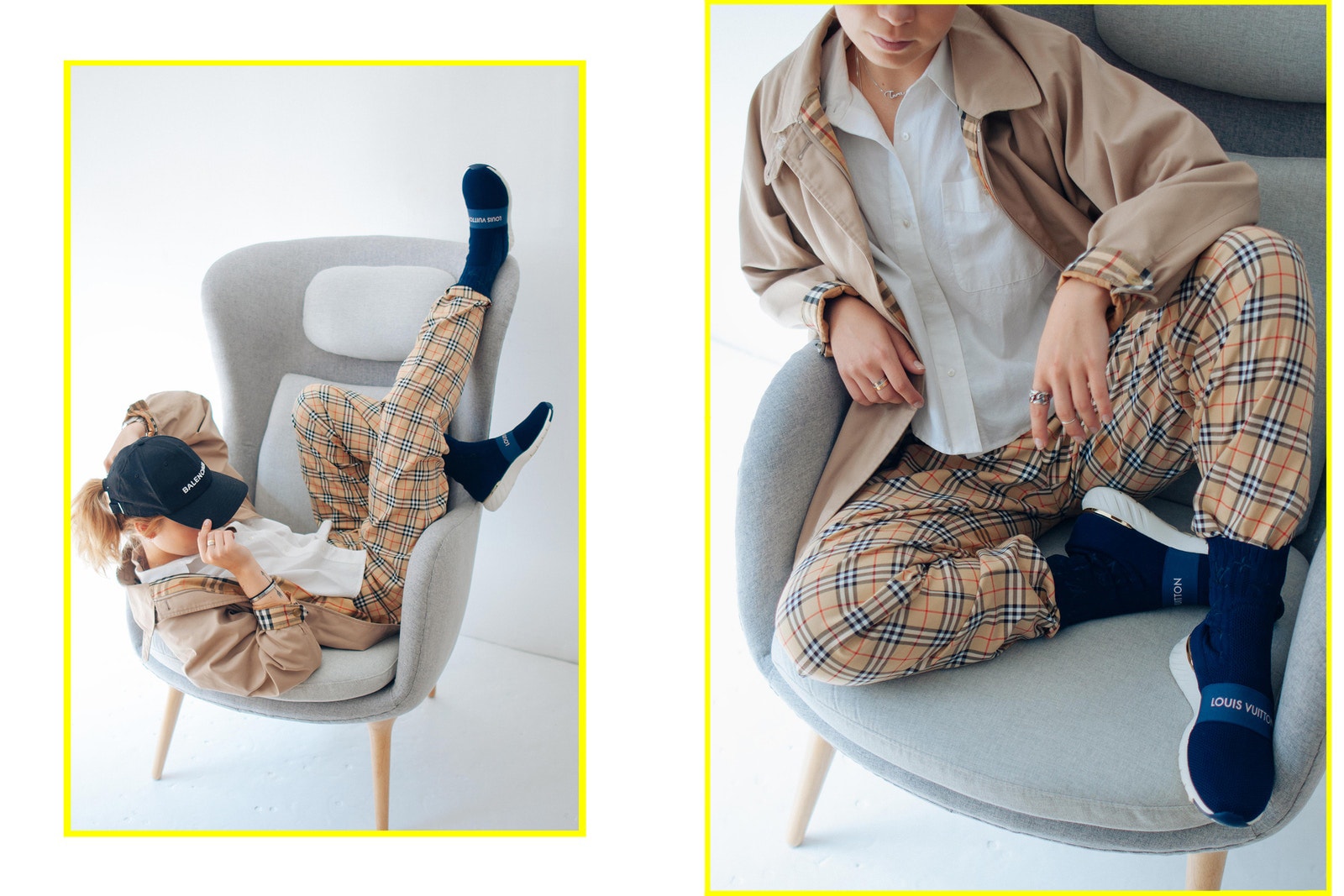 3 of 4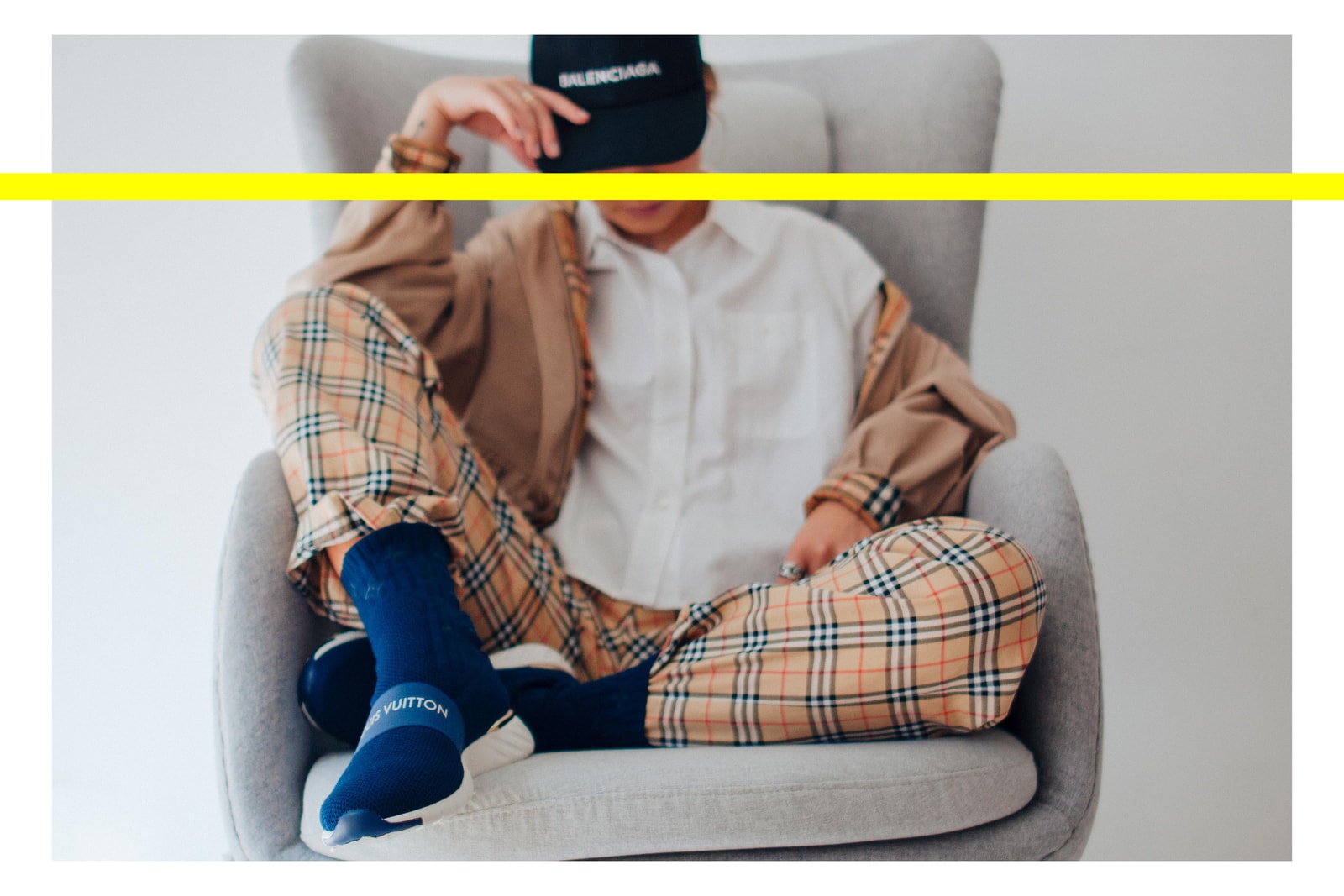 4 of 4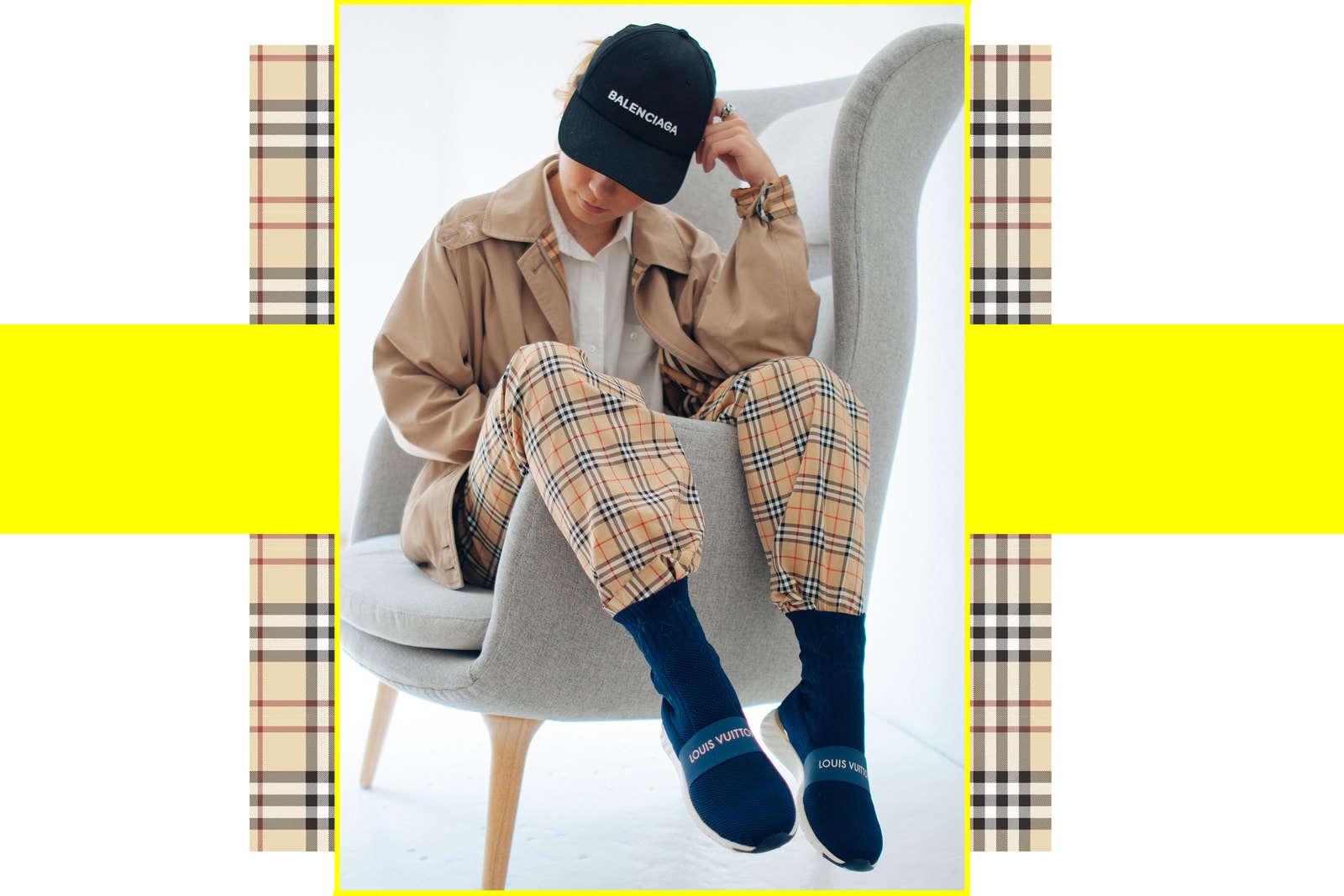 The shoes are a statement themselves, so why not go all out with your outfit as well? Paired with vintage Burberry Golf trousers, a vintage Burberry jacket and Alexander Wang's cropped white shirt, this is a look that is unique and eye-catching in all ways. The contrasting colors create an interesting balance perfect for both day and night wear. Throw on Balenciaga's sporty cap for a low-key look.
Everyday Wear
1 of 4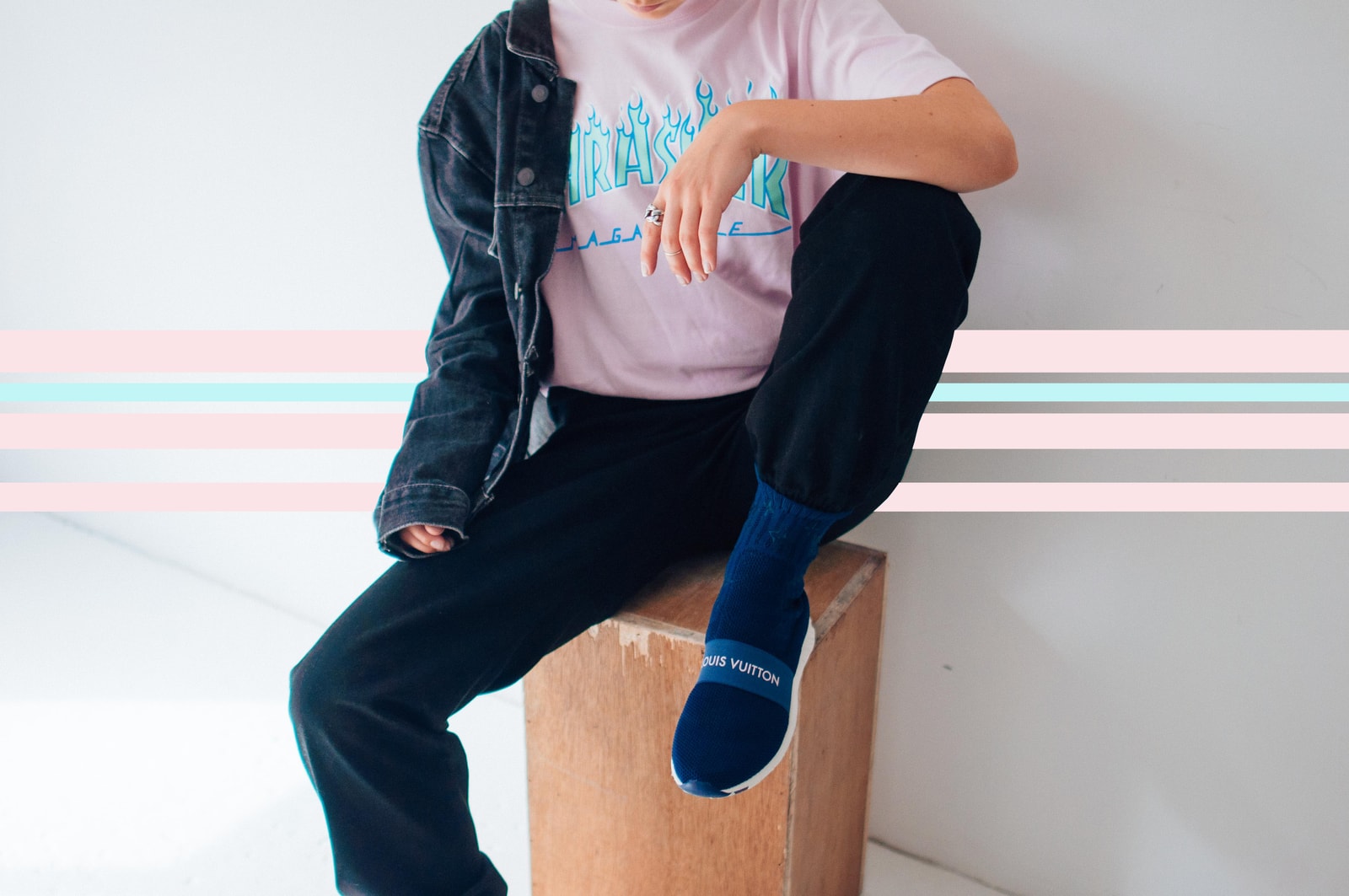 2 of 4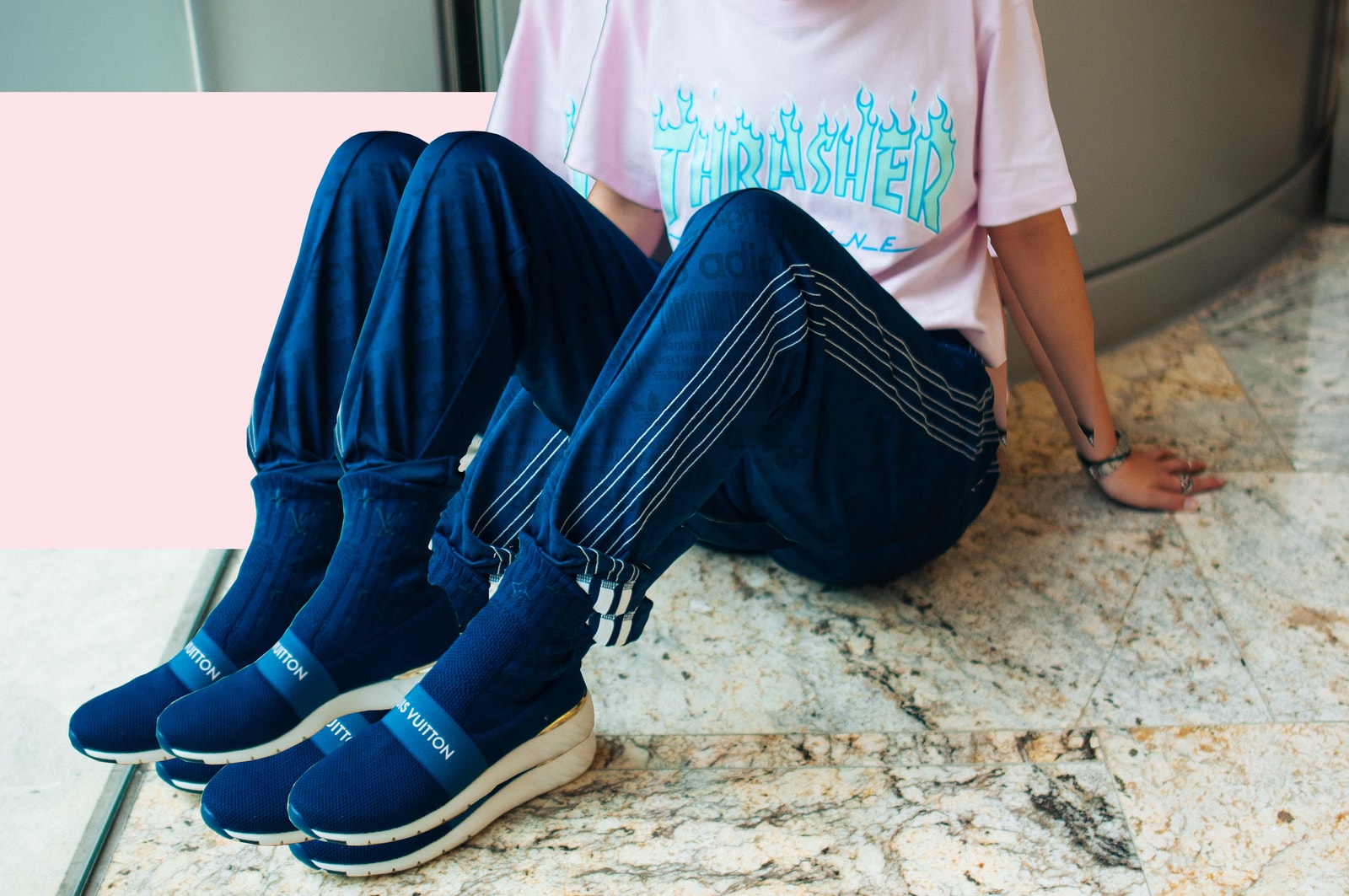 3 of 4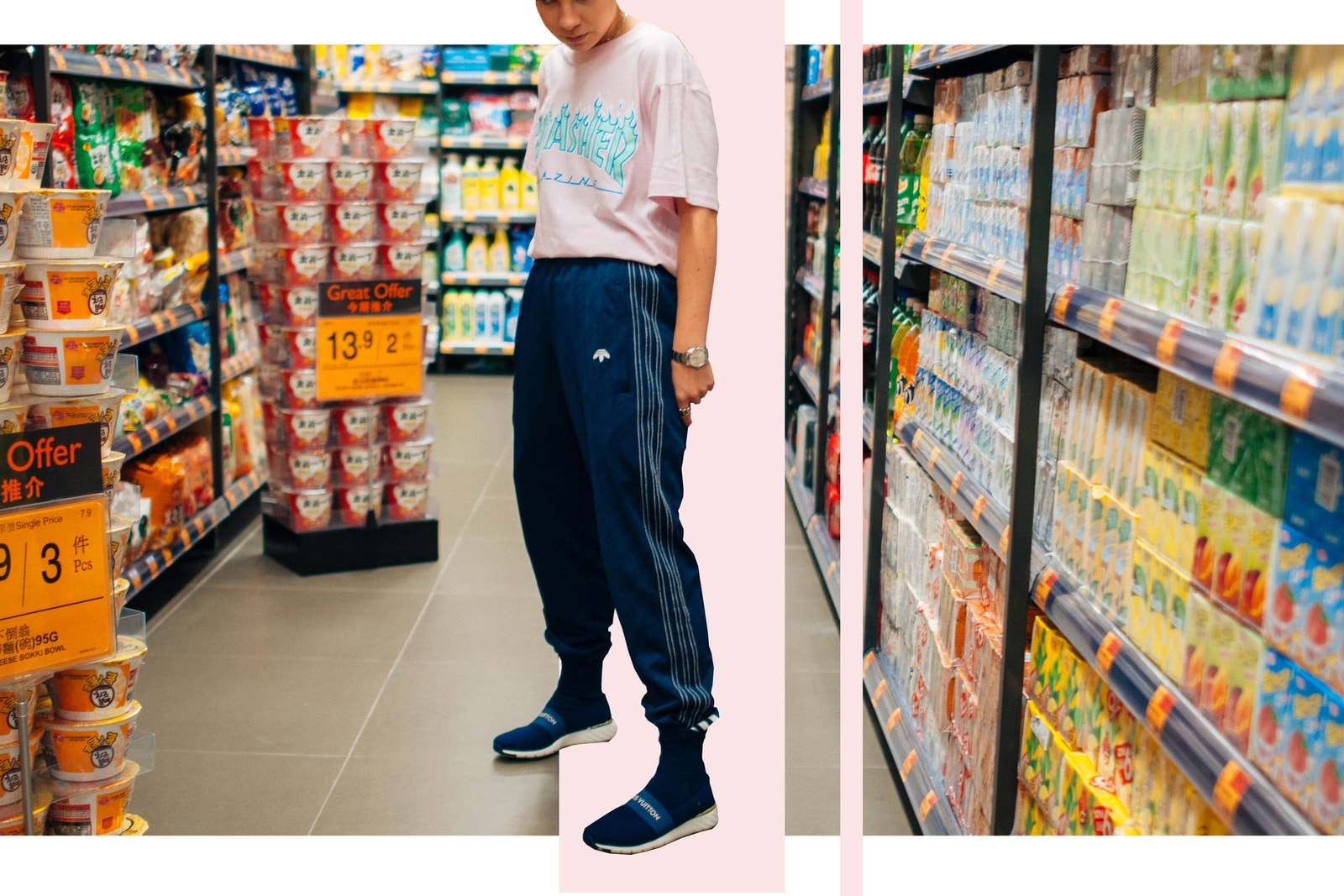 4 of 4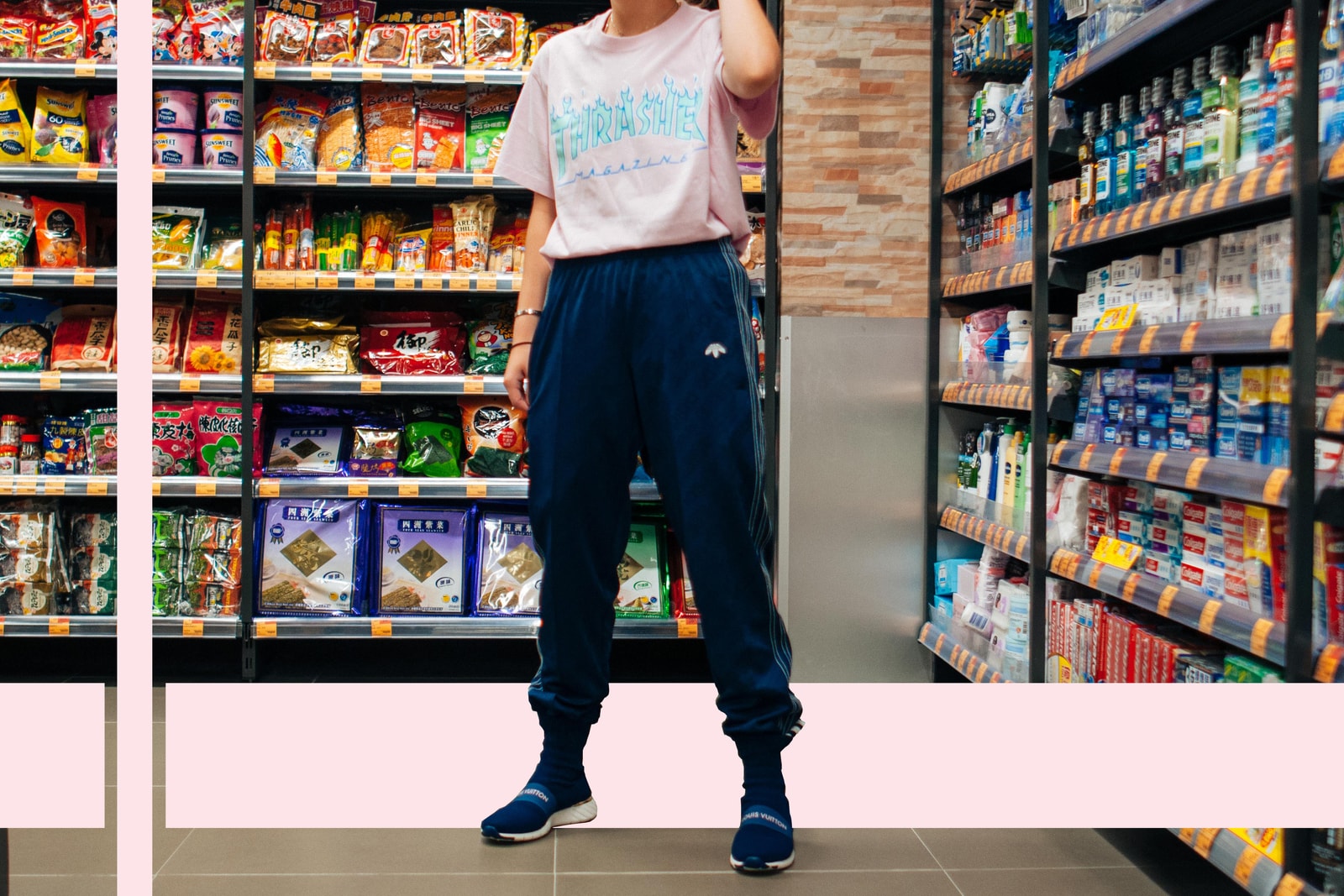 Last but not least is a chic everyday look that is both comfortable and fashionable. Paired with Alexander Wang x adidas Originals' navy blue track pants, and juxtaposed with a bright pastel Thrasher T-shirt, this outfit is striking and simple. Whether you're going shopping or staying in, you can rock this fit wherever, whenever.
Photographer

Rebekah Ho/Hypebae
Composite Imagery

Tora Northman/Hypebae
Stylist

Tora Northman/Hypebae
Share this article