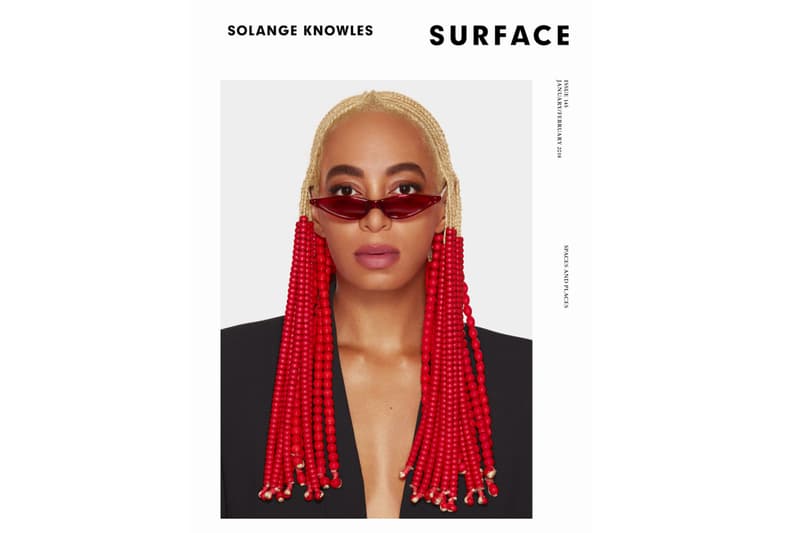 Solange Stuns on the Cover of 'Surface' Magazine
Queen.
After modelling in the latest Helmut Lang campaign, Solange now graces the cover of Surface Magazine's January/February issue. The singer sports bright blonde braids paired with striking read beads, as well as a pair of George Keburia's iconic "Scarlet Red" shades. Titled "Spaces and Places," the singer talks her critically acclaimed album A Seat at The Table, as well as how her career has transformed during the past year.
Head over to Surfacemag.com to purchase the issue, and see the gorgeous cover lensed by Andrew Zuckerman above.
Share this article