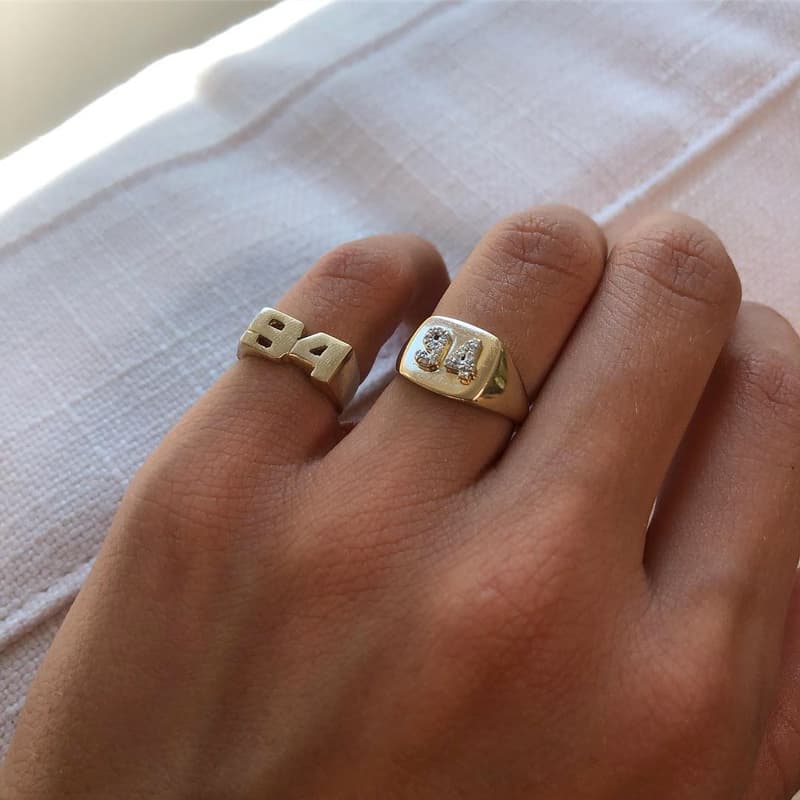 Did Emily Oberg Just Tease a Jewelry Collection?
Coming soon.
Emily Oberg has taken to Instagram to tease what appears to be a selection of jewelry items slated to drop soon. In the image, we see two different variations of gold rings in the shape of the numerals 94 – undoubtedly, a reference to Oberg's year of birth. The first design is directly cut out with the numbers on the face, while the other highlights a square facade with the integers jutting out in relief. It is still unclear whether these arrivals will be part of the multi-hyphenate's Sporty & Rich line, or whether they are a collaborative release. All we know for now is that the offering will be launching soon, as indicated in the post's caption. Stay tuned here as we find out more.
In other news, don't miss our recap from the launch of Sita Abellan's new jewelry collection at Paris Fashion Week.
Share this article