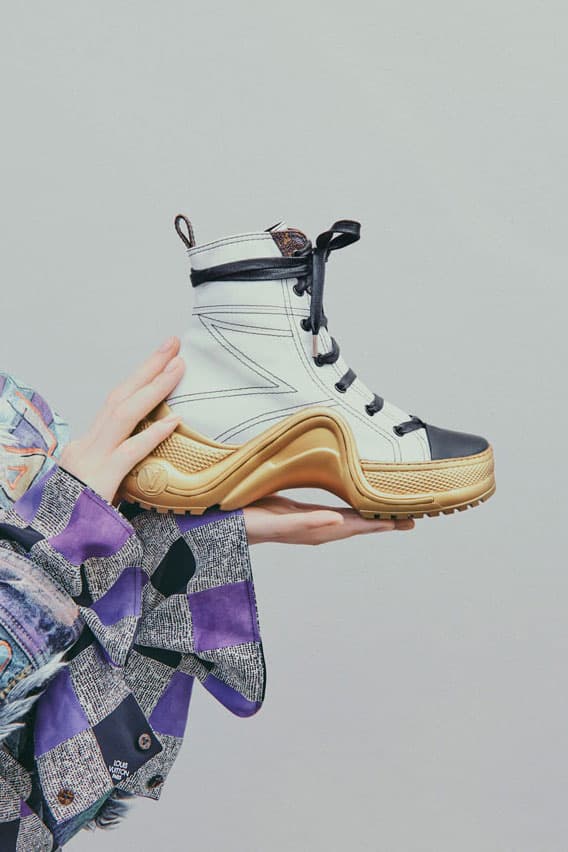 Our Top 6 #hypebaekicks Instagram Photos This Week
Peep these rare dad sneakers from Kappa and Umbro.
Footwear
Our Top 6 #hypebaekicks Instagram Photos This Week
Peep these rare dad sneakers from Kappa and Umbro.
This week, we got an official look at Louis Vuitton's Archlight winter boot kicking off our favorite sneaker photos of the week. The popular Fashion Month silhouette has been bolstered with a curvy sole that extends into a leather bootie. Joining this pair we get an on-foot look at Brain Dead x Converse's animal print Chuck 70. New Balance reclaims its throne as one of the leaders of the dad sneaker movement with the X608WT. The ever-elusive Umbro Bumpy sneakers popped up on our feed along with Kappa's own Champ shoes.
Peep our favorite sneaker-focused Instagram photos below and be sure to tag #hypebaekicks for a chance to be featured.
Kicks Featured
: Brain Dead x Converse Chuck 70
Editor's Note: The Chuck 70 served as the canvas for Brain Dead's latest collaboration. We see a mix of camouflage, cheetah print and zebra stripes on the high-top silhouette making them an ideal fall option.
Kicks Featured: New Balance X608WT
Editor's Note: Dad sneakers have made an undeniable mark on the sneaker landscape this year. Each of the major footwear giants have created their own silhouettes to compete in the market of normcore shoes. These feathery purple pants paired with New Balance's X608WT is the perfect feminine addition to a chic, laid-back look.
Kicks Featured
: Balenciaga Track Sneaker in black
Editor's Note: Those with a sporty sense of style will love Balenciaga's hiking-inspired Track sneaker. The chunky runner comes equipped with treads and 3M detailing making it easy to transition from the woods to work.
Kicks Featured: Maison Margiela Chunky Sneaker in silver
Editor's Note: You can't go wrong with a little shimmer on your sneakers. Margiela's chunky runners mix glam and grunge adding dirt stains to a distressed rubber sole. Step into the future with this standout release.
Kicks Featured: Kappa Champ Sneaker in white
Editor's Note: It looks like Kappa is also throwing its hat into the dad sneaker ring. The Champ sneakers are stamped with the Omini logo in a subtle gray hue to complement the clean white body. Keep your eyes peeled for more information on this silhouette.
Kicks Featured
: 
Umbro
Bumpy Sneaker
Editor's Note: When debuted earlier this year, Umbro's Bumpy sneaker instantly sold out. This style is finally available at the brand's UK site in three colorways: "Multicolored," black and white. Now is your chance to join in on the dad sneaker fun.
Share this article