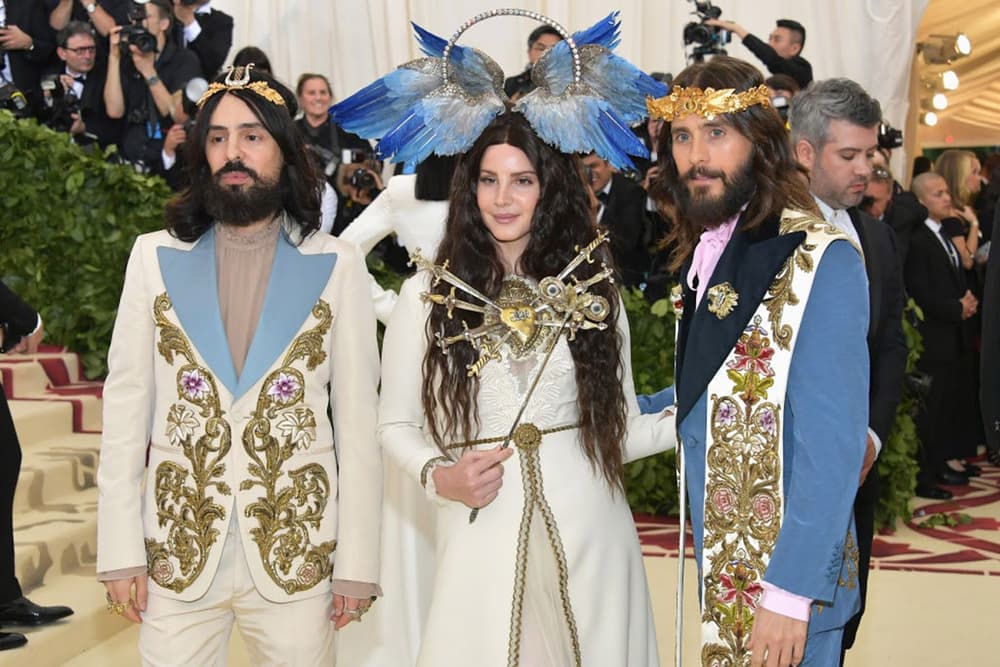 Fashion
The 2019 Met Gala Theme and Co-Chairs Have Just Been Announced
Can you guess the theme that they've come up with?
The 2019 Met Gala Theme and Co-Chairs Have Just Been Announced
Can you guess the theme that they've come up with?
The wait is over. Vogue has finally revealed the theme for the 2019 Met Gala, as well as the list of co-chairs of the prestigious event. This year we saw Donatella Versace, Rihanna, Amal Clooney and of course Anna Wintour as co-chairs, taking on the theme of "Heavenly Bodies: Fashion and the Catholic Imagination." As always, the biggest event in fashion will take place on the first Monday in May, which will fall on May 6 in 2019 with the theme, "Camp: Notes on Fashion."
Lady Gaga, Harry Styles, Serena Williams and Gucci's Alessandro Michele will co-chair the event alongside Wintour, with Gucci making the exhibition possible. The theme of next year's gala is described as "irony, humor, parody, pastiche, artifice, theatricality, excess, extravagance, nostalgia, and exaggeration" by Andrew Bolton, the curator in charge of the Costume Institute, with Gucci embodying all of the above.
According to Vogue, "Bolton has traced the word itself back to the French verb se camper, meaning to strike an exaggerated pose, and its origins in the flamboyant posturing of the French court under Louis XIV." He also adds that the idea of camp is the idea of "surplus – when things are too much," listing Cher and Elton John as champions of the theme. "A bow that's too big, too many feathers, too many sequins," he adds when explaining the theme.
Taking place in May 2019, make sure to keep updated with all the latest Met Gala news counting down until the big event. While we wait, don't miss all the best looks from this year's event.
---
Share this article