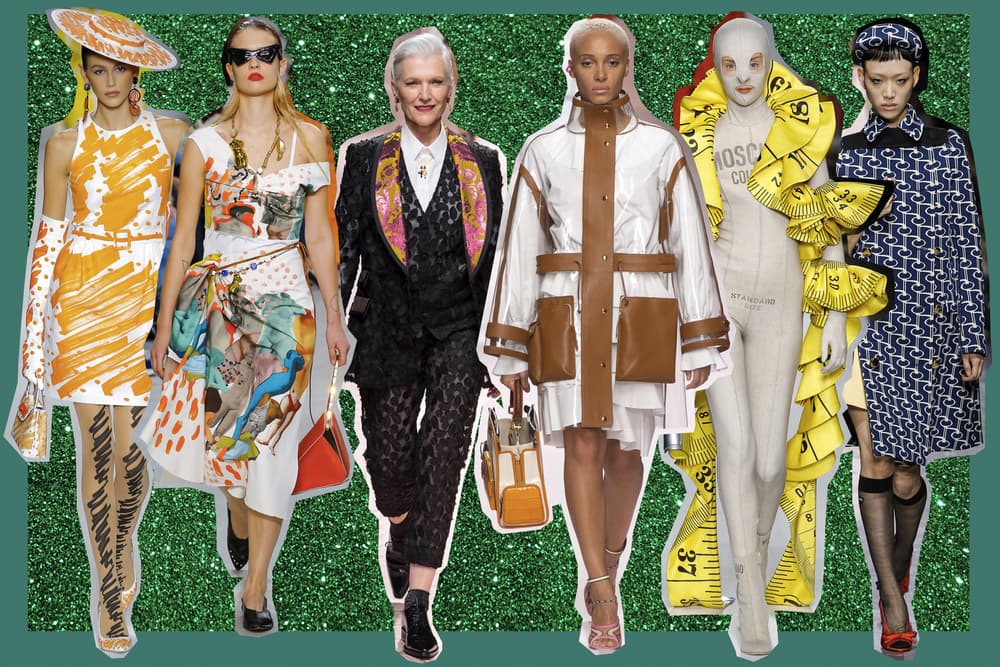 These Were Our Editors' Favorite Shows From the SS19 Fashion Month
Tell us yours.
Fashion month has wrapped up after days in New York, London, Milan and Paris, and we're slowly beginning to ease back into our day-to-day routine. This year, we saw some of the most intriguing collections for the upcoming Spring/Summer 2019 season, and also got to witness huge shifts in the industry, like Riccardo Tisci's debut at Burberry and Hedi Slimane's first collection for Celine.
We've already rounded up all the best shows from each fashion week, as well as the must-see street style, and now its time for our editors to choose their favorite presentation. Keep on reading below to see what we thought about the intriguing month, and where we'll be spending our money during SS19.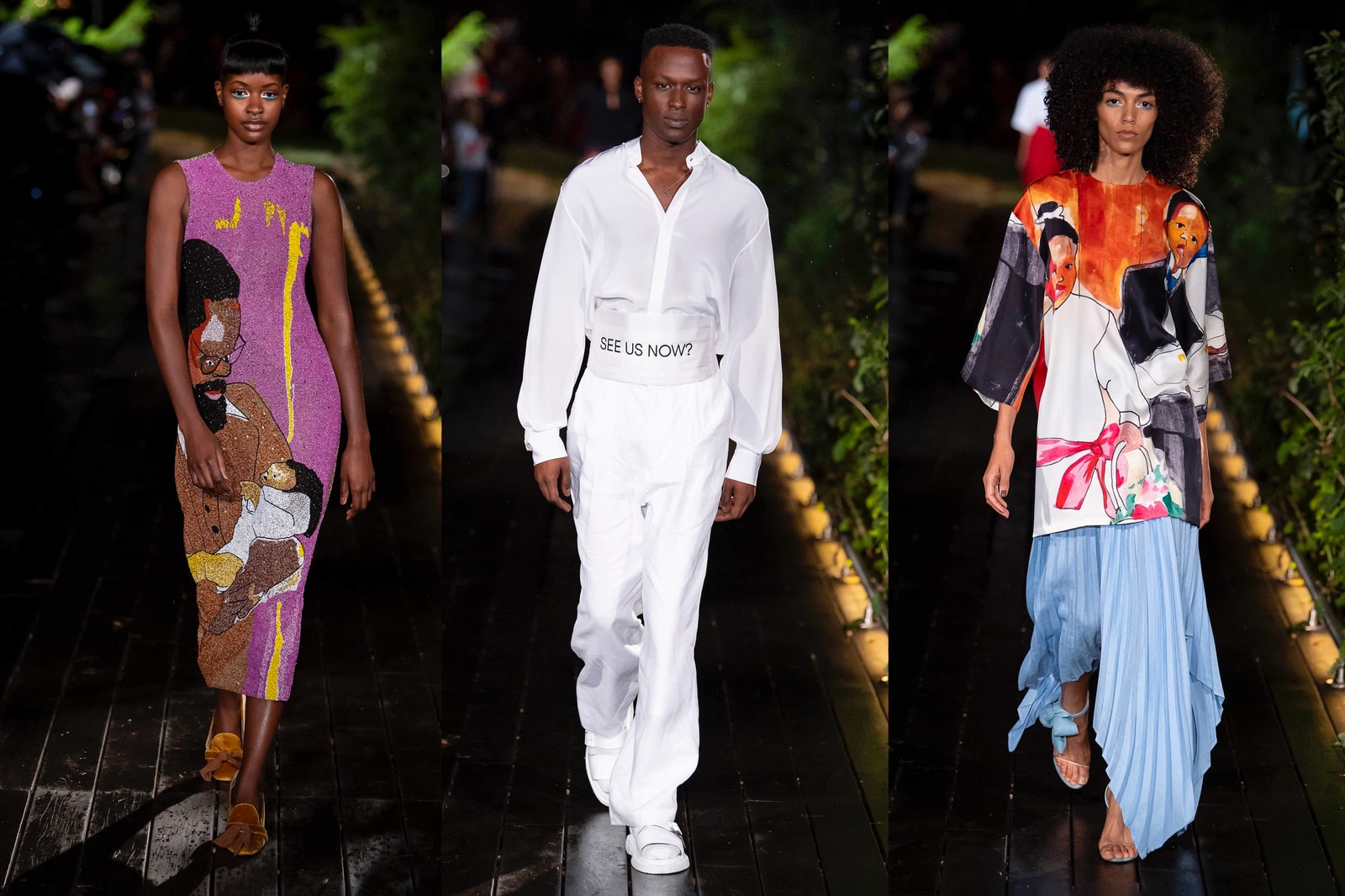 Pyer Moss continues to impress me with every new season launched. Designer Kerby Raymond Jean-Raymond is a maverick in every sense of the word and this spirit was reflected in the Pyer Moss Spring/Summer 2019 collection. The clothing is modern and yet still pays homage to African American history through the patterns and styling. He pays homage to all of the black and brown designers who have been ignored in the industry before him debuting a collaboration with '90s streetwear FUBU. Jean-Raymond is clearly crafting his own lane choosing to present this range in Weeksville, Brooklyn — one of America's first free black communities. His streetwear roots are still apparent and his messaging is strong: "See Us Now."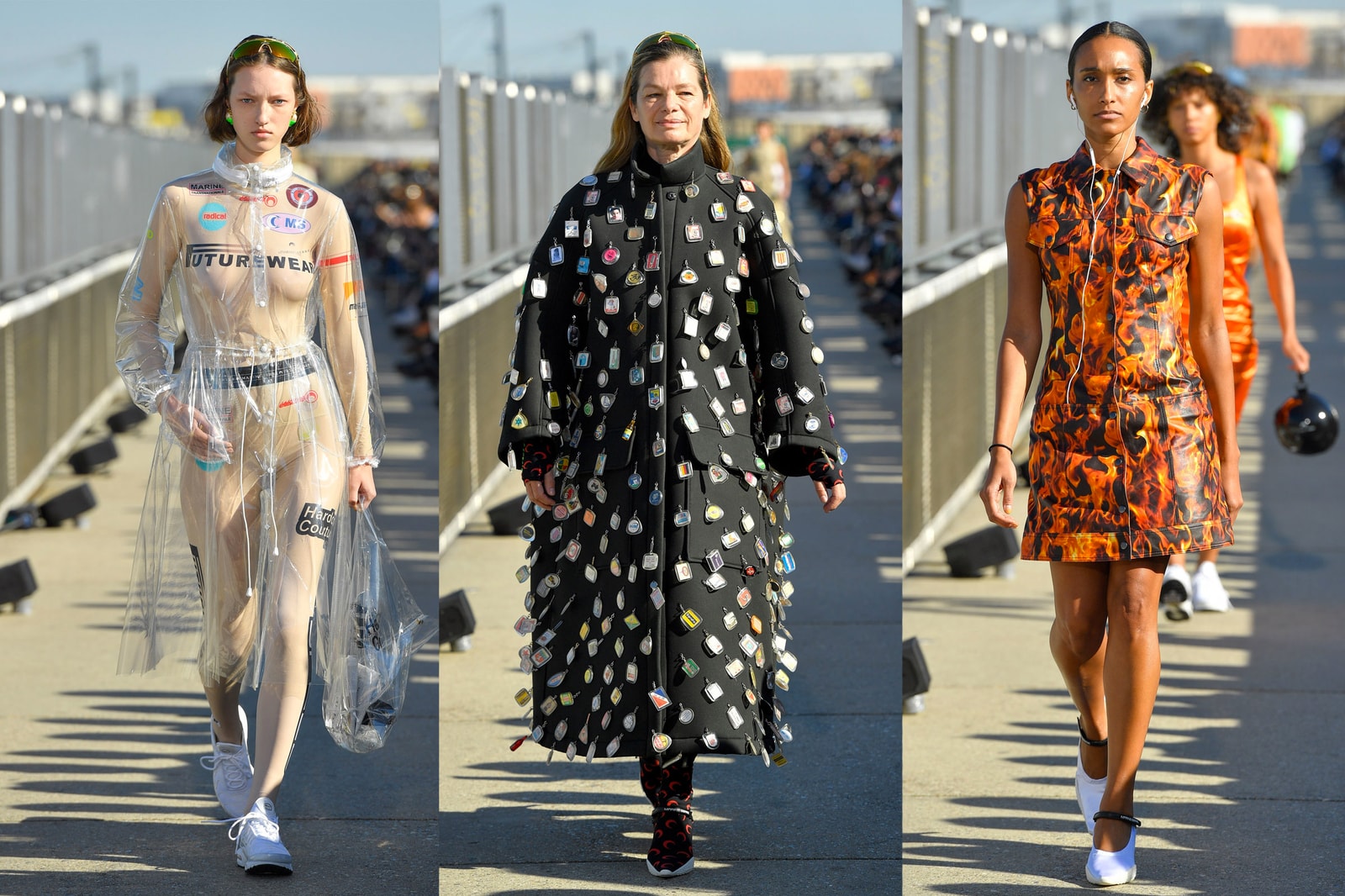 My love for french designer Marine Serre just keeps on growing. Following her breakout debut collection and exclusive capsule for MATCHESFASHION, the young designer took to PFW for her SS19 follow-up and brought her off-kilter approach to design with her. Everything, from the runway (which was a huge bridge in a park near her home) to the casting (a selection of "real" people she actually knows) was an honest reflection of Serre as both a designer and a person. The upcycled collection aimed to show how couture isn't about expensive fabrics, embellishments and ultimately intricate, theatrical pieces but rather skill, time and expertise and Serre's vision is exactly that – couture for the modern age. Standout looks for me included the nude bodysuit / PVC coat combo, the keychain-covered coat and the button-up dress flame-print dress that's the very definition of lit. Besides, how could I not adore a collection that's literally called "Hardcore Couture?"
For her SS19 collection, Molly Goddard showcased her unique design skills. I love how she pays attention to detail and isn't afraid to step outside of her comfort zone. Of course the range featured extravagant, frilly numbers. But it also was rounded out by floral dresses, chic trousers, bold handbags and more. With this collection it's quite apparent why Goddard took home the British Fashion Council/Vogue Fashion Fund Award earlier this year. I really admire that this LFW collection came packed with separates which were head-turning and unconventional.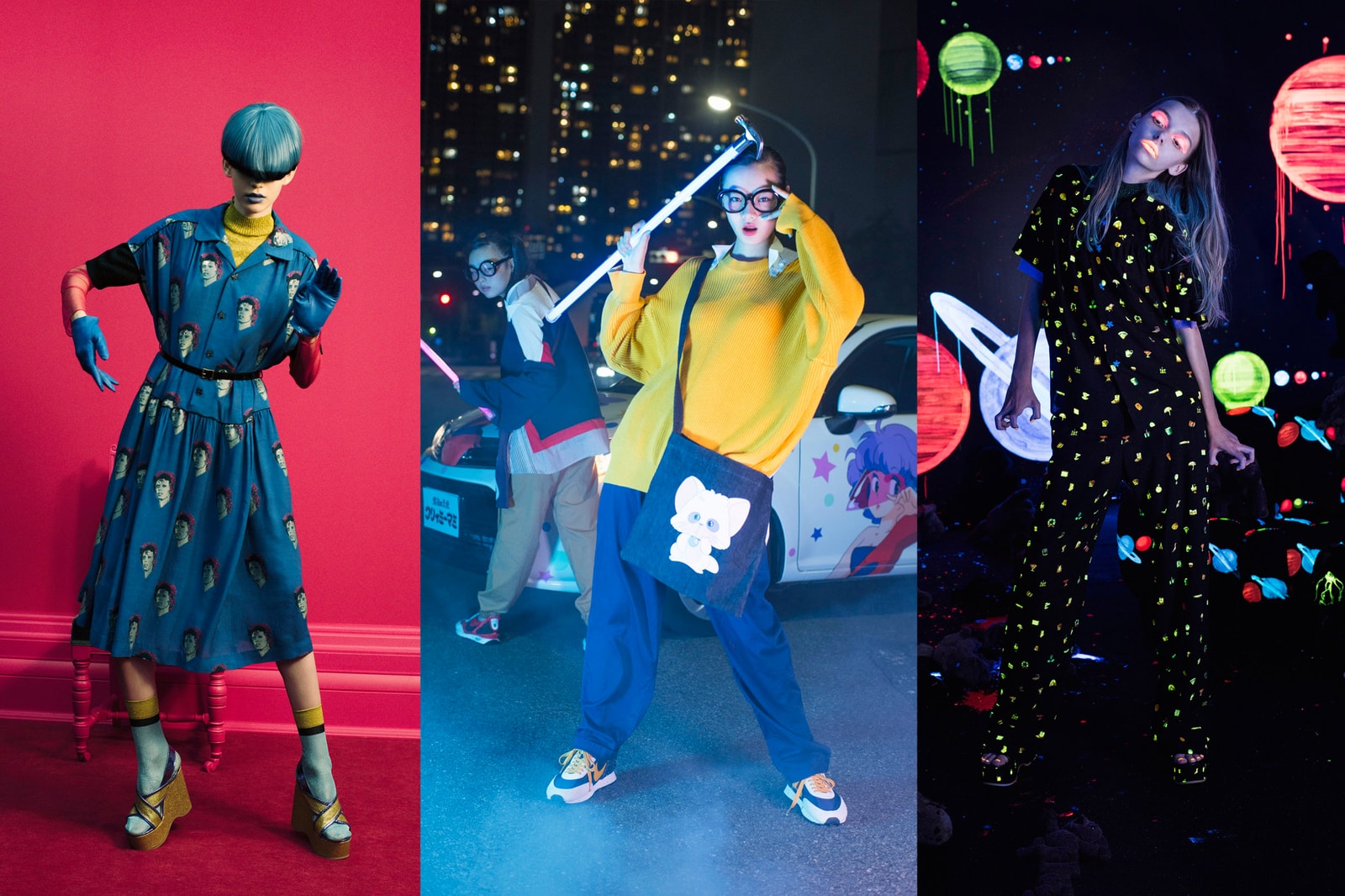 Despite dropping out of the runway show circuit this season, Jun Takahashi's UNDERCOVER was probably the one collection that stood out to me most. A true pioneer in contemporary streetwear, the Japanese designer presented his SS19 range at the brand's Paris showroom, as well as through a series of images shared on Instagram. I was immediately enthralled when said photos appeared on my feed. From a David Bowie tribute to a capsule inspired by one of my favorite anime series, Creamy Mami, the Magic Angel, the collection entitled "THE SEVENTH SENSE" tackles a range of different themes beautifully thanks to Takahashi's unique yet easily wearable designs. While using images for telling the story of clothes isn't something novel, the visually robust art direction of Takahashi's photo sets really adds to the depth of his collection. I can't help but wonder if more brands would follow in the footsteps of the designer, to ditch the runway for other forms of presentation in the future.
For me, it's almost impossible to pick my favorite shows from this season. I've always been a fan of Rei Kawakubo's COMME des Garcons, and this time around wasn't any different. The collection really captured my attention because of its striking silhouettes and geometrical aspects, showing the exquisite tailoring and aesthetic of the brand. In my eyes, it was one of the best collections of the whole season. 
The other show that really caught my eye was of course Gucci, and that's no surprise. I've loved the label ever since Alessandro Michele first came into the picture, and the SS19 season was all about retro vibes which merged perfectly with the label's luxury nature. I'm already saving up for the monogram print pieces and all the masculine suits, and I can't wait to be able to wear some of the looks off the runway. The designer brought out some of the most head-turning accessories, and did everything from gowns to day-to-day pieces, and I'm obsessed with it all. 
It's often impossible to look away from a Rick Owens show – such was the case at the American designer's most recent presentation at the Palais de Tokyo. As expected, the display was remarkably cinematic and pushed expectations of what a show at Paris Fashion Week should look like. From the sets to the garments themselves, every single element was utterly mesmerizing. For this season's spectacle, Owens erected a towering pyre of geometric steel as the colossal centerpiece, flames licking the sky as the music pounded on with a hypnotizing bass beat. To match the apocalyptic setting, the models blazed down the "catwalk" in conceptual robes and parkas to match the show's theme: "hope, dread, serenity, nihilism." Once again, Owens exhibited unparalleled artistry and laced his dialogue with just enough confusion to have viewers pondering each look long after the show has ended. The designer's forthcoming collaboration with Birkenstock also made its official debut this season – a partnership that undoubtedly raised some eyebrows when it was first introduced earlier this year but of course, has since had fashion lovers clamoring for that "fashionably ugly" aesthetic. Whether you get it or you don't (I'm still deciding which I am), Rick Owens is always a highlight and this year certainly did not disappoint.
---
Share this article