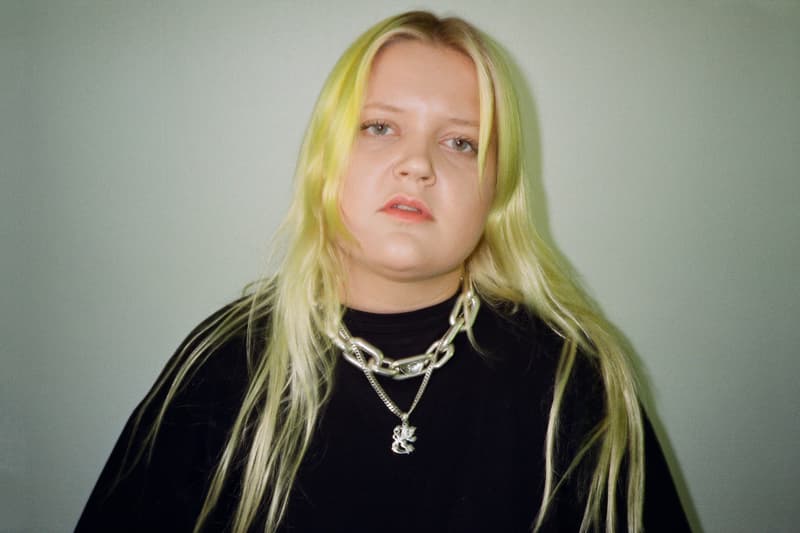 BAEwatch: ALMA
The rising Finnish singer defines her sound and more.
If you've stumbled upon ALMA's Instagram account you've undoubtedly taken note her tremendous personal style. The 22-year-old Finnish singer's stream is filled with images of her neon yellow hair, black leather jackets and tactical 'fits. She first became a force upon winning fifth place on Idols, Finland's version of The Voice back in 2013 when she was 15. Since then, as of last year her EP Dye My Hair raked in over 37 million streams on Spotify.
What sets ALMA apart from the onslaught of singers of the moment is her unique vocal prowess. Grungy and syrupy at the same time, she flexes the fusion of her voice with a pop-influence in her latest single, "Cowboy." Additionally, her lush voice on previously released tracks like "BACK2U" and "Fake Gucci" are memorable and eccentric in a good way.
Her ability to create magic in the studio points to why she's on a meteoric rise currently. She recently wrapped up her U.S. tour dates in Los Angeles and New York. For our latest BAEwatch, ALMA describes what it's like being a part of the Nordic artist wave, speaks about her personal style and more.
What is your favorite part about being an artist?
That I get to do what I love, travel and talk to people through my lyrics.
As a part of the Nordic artist wave, was it important to have that background before moving to Los Angeles to write music?
Yes, I still always start my songs in Helsinki and then finish them in Los Angeles.
How does it feel to be touring in the U.S.?
I love it. America is so big and fascinating to me I want to see it all.
Does it feel like a natural transition to the U.S. considering your success overseas in Europe?
It definitely takes longer to find your people in America, it's so big and there's so many brilliant artists from here. But playing shows in front of people feels amazing wherever I am. I can't wait to go to Asia and Australia and Africa as well.
Do you feel any pressure when creating and writing music to create a sound that will be loved universally by all your fans?
No and yes. There is definitely pressure but it's a good pressure that makes we want [to] work harder.
If you had to define your sound, how would you?
Modern cowboy. Punk, pop, party music.
How did you find your own personal style and confidence?
I've got good friends and good family that support me and I've always just followed my own mind.
What is your favorite pair of sneakers right now?
My new black Balenciaga Triple S sneakers.
Do you have any exciting projects you're currently working on?
My album. I'm super excited about sharing it with you guys soon.
If you could give one piece of advice to young girls out there looking to pursue a career in music, what would it be?
Do your own thing. You don't want to be successful by doing something you don't love so take your time, think [about] who you are, who you want to be and what you want to say.
Contributing Editor

Tora Northman
Share this article