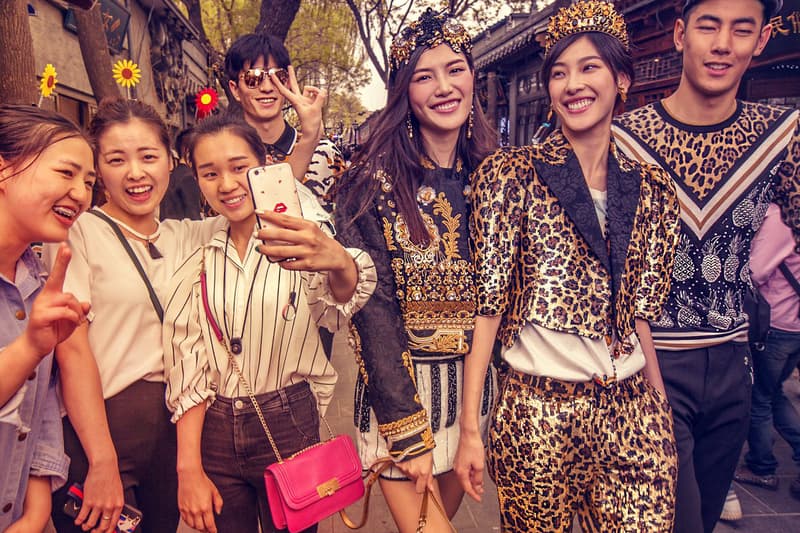 Fashion
China's Top Models and Celebs Slam Dolce & Gabbana Designer Over Offensive Comments
Zhang Ziyi, Estelle Chen and more have spoken out.
China's Top Models and Celebs Slam Dolce & Gabbana Designer Over Offensive Comments
Zhang Ziyi, Estelle Chen and more have spoken out.
Originally slated to take place in Shanghai on Wednesday, Dolce & Gabbana's The Great Show was abruptly called off after controversial comments allegedly made by designer Stefano Gabbana were revealed.
Just hours before what would've been a star-studded fashion extravaganza, Diet Prada took to Instagram to share screenshots of a conversation between Instagram user @michaelatranova and Stefano Gabbana himself. When questioned about the insensitive ad campaign that the brand recently launched to promote the Shanghai show, the designer retorted by describing China as "the country of sh*t" and even wrote "China Ignorant Dirty Smelling Mafia" in one of his responses.
Following the public outcry, Dolce & Gabbana has issued a statement on Instagram claiming that both the brand's account and that of Stefano Gabbana have been hacked. Subsequently, the fashion show was reportedly cancelled by the Cultural Affairs Bureau of Shanghai.
A number of Chinese celebrities and models have publicly spoken out against the controversy on social media. On Weibo, actress Zhang Ziyi's team posted a statement that she'll no longer purchase or use any of Dolce & Gabbana's products in the future.
French-Chinese model Estelle Chen has penned an open letter to the brand and its designer, calling them out for being disrespectful to Chinese culture:
"Now that no one will be wearing any of your 500 looks tonight and that your show is cancelled, you might have some free time to go get educated about respect and equality … You thought you would make money by coming to China and by holding a show while being so disrespectful and racist? You got it all wrong because we aren't dumb when you say you love China. You don't love China, you love money. China is rich yes but China is rich in its values, its culture and its people and they won't spend a penny on a brand that does not respect that."
New runway darling Chu Wong also shares the same sentiment, and has posted a Chinese proverb on her Instagram in response to Stefano Gabbana's comments:
"Here are some Chinese culture i want to share(YI ZI QIAN JIN)
The meaning of these four words in Chinese is, every single word that people have spoken is like a thousand heavy gold and you CANNOT take it back easily."
Supermodel Jin Dachuan, who dropped out of the show last night, has reportedly expressed that he will not be participating in any presentations hosted by Dolce & Gabbana in the future.
The designers of Dolce & Gabbana have followed up with another statement on Instagram, writing that their dream was "to bring to Shanghai a tribute event dedicated to China which tells our story and vision." Many Chinese netizens have flocked to the comments section of the post, demanding for a formal apology from the brand.
Stay tuned for more updates as the story develops.