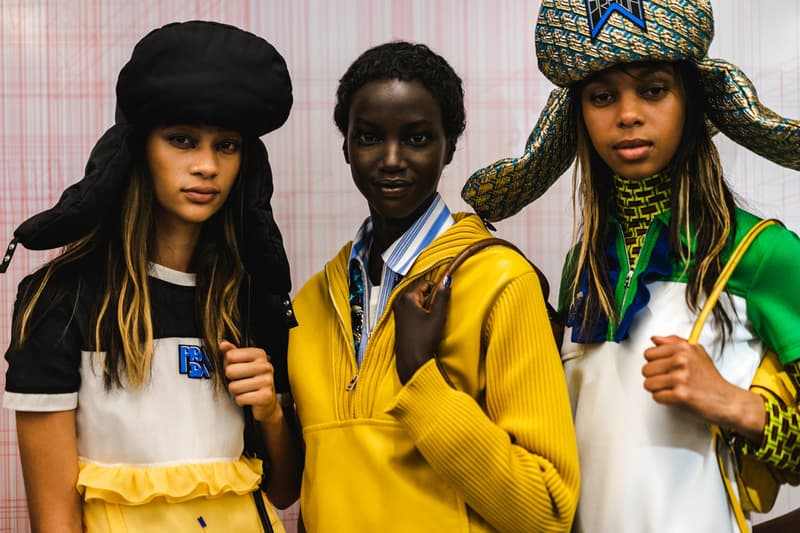 Fashion
Prada Announces It Will Show Resort 2020 Collection in New York City
Taking place after the 2019 Met Gala.
Prada Announces It Will Show Resort 2020 Collection in New York City
Taking place after the 2019 Met Gala.
Prada has officially shared that it will host its Resort 2020 show in New York. At the moment, the presentation location has not been disclosed. The Italian fashion house helmed by Miuccia Prada joins the likes of Louis Vuitton which will also present its resort show in NYC.
Back in May of last year, the LVMH-owned brand presented its first Cruise line in Milan at the Osservatorio gallery in Galleria Vittorio Emanuele II. The label's Resort 2019 show took place in New York City earlier this year at the company's Herzog and de Meuron–designed headquarters on West 52nd Street. Coming as no surprise, both Louis Vuitton and Prada's shows are slated to take place after next year's Met Gala. The 2019 Met Gala will be co-chaired by Gucci's Alessandro Michele, Serena Williams, Harry Styles and Lady Gaga alongside Vogue's Anna Wintour.
The Prada Resort 2020 collection is slated to take place on May 2, 2019. Stay tuned here as more details emerge.
In cased you missed it, take a look at the news surrounding Celine being added to the Paris Fashion Week Men's calendar.
Share this article