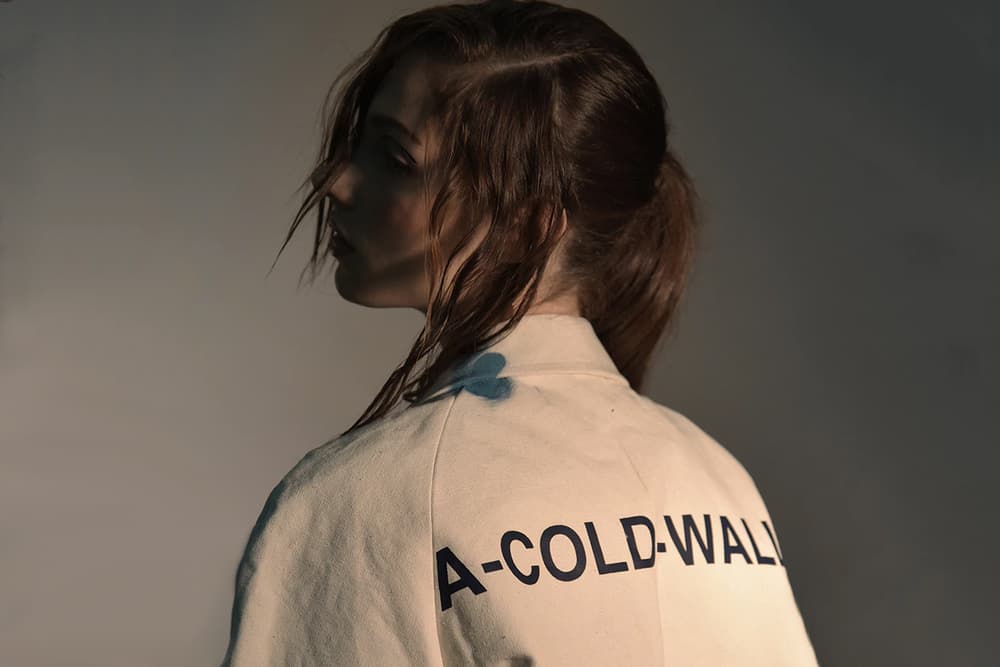 Fashion
A-COLD-WALL*, Eckhaus Latta & More Are Named as LVMH Prize Semifinalists
Here are the Top 20.
A-COLD-WALL*, Eckhaus Latta & More Are Named as LVMH Prize Semifinalists
Here are the Top 20.
Following its announcement last December that it would be accepting applications for its esteemed LVMH Prize for Young Fashion Designers, the fashion conglomerate has now announced its Top 20 shortlist. Following a review of 1,300 applications from 90 countries, LVMH's in-house committee has unveiled a selection of semifinalists that confirms the ubiquity of streetwear-based design, as well as gender-neutral styles.
The executive vice president of Louis Vuitton and the founder of the prize, Delphine Arnault, tells Vogue:
"Overall, we are intent on introducing as much diversity as possible, whether in terms of category or style. It's wonderful to see new countries surface in the fashion game, too, in this case, Norway and Poland—but above all, the prize is about individual talent and creative potential."
The list also unveils a refreshing shift compared to last year – this time around, eight women's labels were included in the roster. Rounding off the selection are six menswear brands and four "unisex" brands. If that wasn't enough to have you crying in relief, the gender ratio also arrives strikingly close to equality: 12 women and 14 men.
In terms of what comes next, all of the shortlisted individuals will be meeting with the LVMH Prize's international experts from March 1 to 2. The 49-person panel will then select eight finalists to be considered by the LVMH in-house jury. Finally, the €300,000 EUR grand prize will be awarded at the Fondation Louis Vuitton in Paris come June.
You can see the full list of semifinalists in the list below.
LVMH Prize 2018 Top 20 Semifinalists
1. A-COLD-WALL*
2. Akikoaoki
3. Botter
4. Charles Jeffrey Loverboy
5. Doublet
6. Eckhaus Latta
7. Edda (Camilla Andersen)
8. Ernest W. Baker
9. Faustine Steinmetz
10. GmbH
11. Kwaidan Editions
12. Ludovic de Saint Sernin
13. Magda Butrym
14. Marta Jakubowski
15. Matthew Adams Dolan
16. Nihl
17. Ottolinger
18. Rokh
19. Snow Xue Gao
20. The Sirius
Share this article