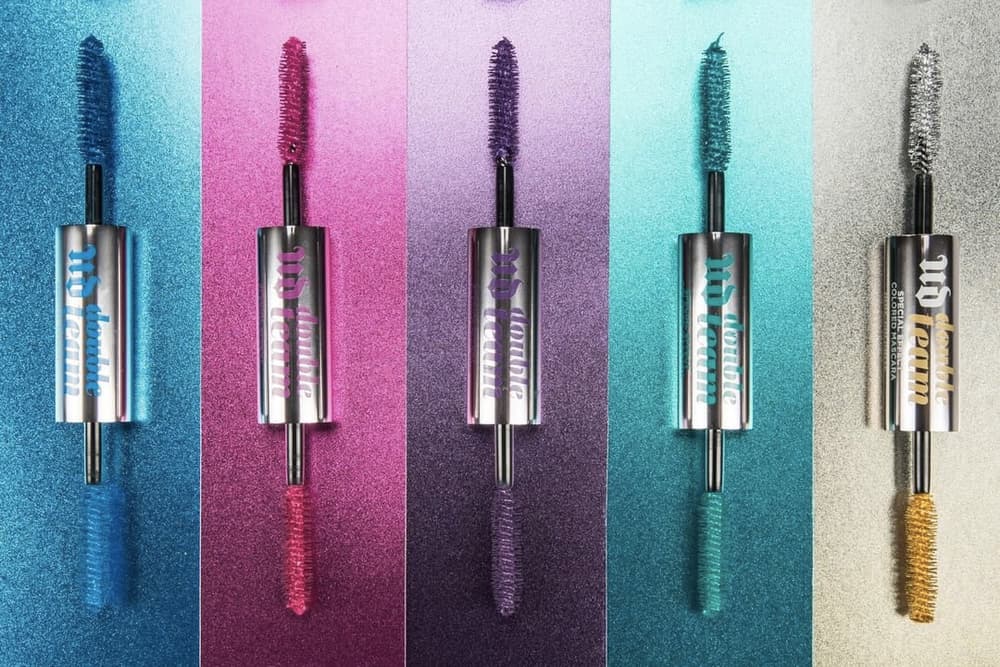 Beauty
We Can't Wait for Urban Decay's Colorful, Metallic Double-Sided Mascara to Drop
"Double Team" your lashes.
We Can't Wait for Urban Decay's Colorful, Metallic Double-Sided Mascara to Drop
"Double Team" your lashes.
If you're over mascara in the traditional shades, then Urban Decay has a real treat for you. The cosmetics brand, known for its devotion to vibrant tones, has announced it will release a colorful, two-sided mascara collection soon.
The "Double Team" product was unveiled on Instagram and appears to come in five hues – "Gonzo" which is turquoise, hot pink "Junkshow", a silver and gold "Dime/Goldmine", ultra violet "Vice" and "Deep End" blue. Each tube features one end that has adds a bold hit of color whilst the opposite side offers a metallic shimmer. On her Instagram account Wende Zomnir, one of the brand's founders, stated "It's National Lash Day, so I cooked up something for you: Double Team Special Effect Colored Mascara. One side has a cream shade and the other a coordinating shimmer shade. Dimensional! Love it on my brows too!".
Whether you want it for your brows or lashes – or both – "Double Team" will be arriving sometime soon, so stay tuned for more info. In the meantime, why not check out Christian Louboutin's Rouge mascara?
Share this article