Starbucks' Newest Pink Drink Is a Strawberry Honey Blossom Crème Frappuccino
Get a taste of spring.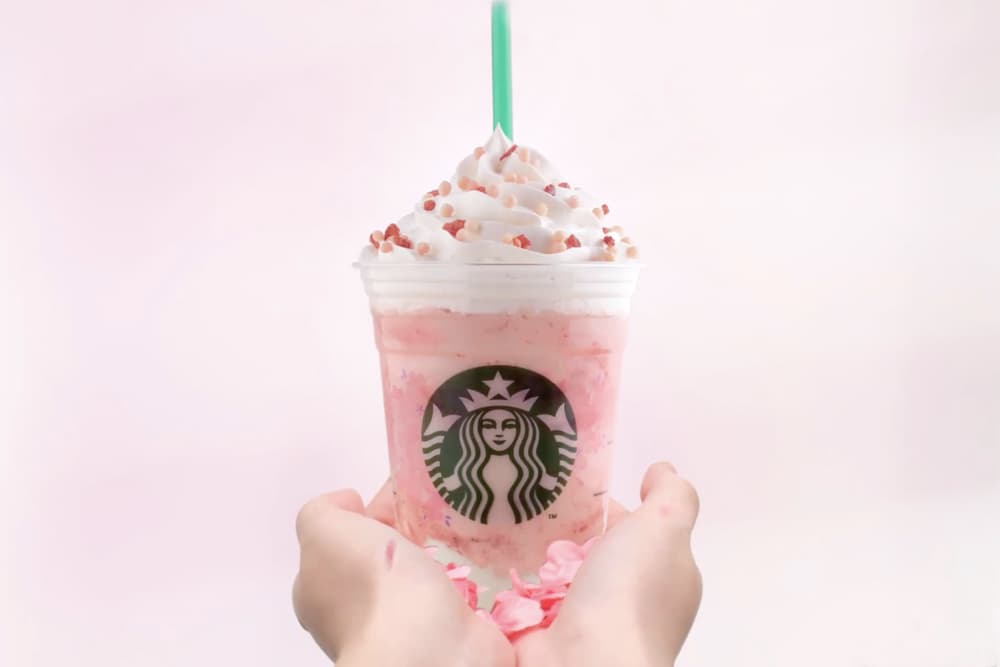 Following on from its Sakura-inspired beverages, Starbucks has unveiled yet another pink drink in honor of Spring – the Strawberry Honey Blossom Crème Frappuccino.
According to Bustle, this Instagram-worthy drink consists of frothy strawberry smoothie cream with honey-flavored whipped cream layered at both the top and bottom. Completing this sweet treat are the dried strawberries mixed in throughout alongside a topping of crispy pink rise puffs.
Of course, there's a catch – this delectable drink is only available at Starbucks locations in Thailand and Hong Kong. We can only hope it will roll out globally, but in the meantime, why not peep this new color-changing cold brew?