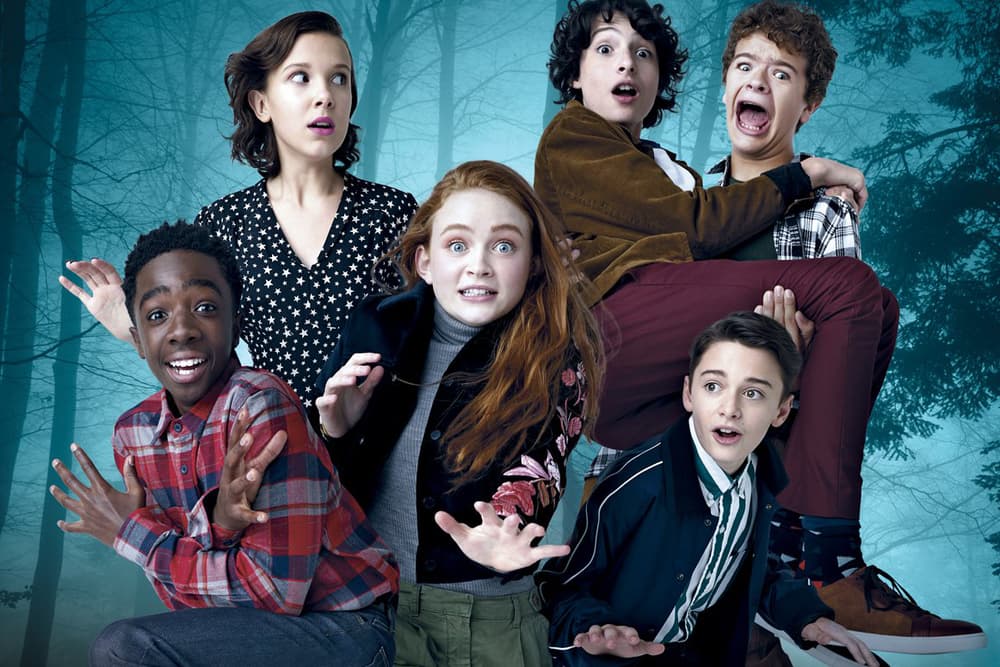 Film & TV
The 'Stranger Things' Cast Just Scored a Major Pay Raise for Season 3
With Millie Bobby Brown allegedly leading the way.
The 'Stranger Things' Cast Just Scored a Major Pay Raise for Season 3
With Millie Bobby Brown allegedly leading the way.
It's no secret that Stranger Things has been a phenomenal global success since Netflix first brought it to our screens. With fans eagerly awaiting season three, it's reported that the cast has finalized their fee negotiations and let's just say, the salary bump is pretty huge.
According to The Hollywood Reporter, the show's main actors are separated by pay tiers, with adult stars Winona Ryder and David Harbour on the "A tier," snagging up to $350,000 USD per episode. The "B tier" consists of all our favourite young core cast members, Finn Wolfhard, Gaten Matarazzo, Caleb McLaughlin and Noah Schnapp who will each earn $250,000 USD per episode, a massive rise from the reported $30,000 USD they earned for each episode in the previous season. "C tier" actors include the likes of Natalia Dyer, Charlie Heaton and Joe Keery who will each take home around $150,000 an episode.
What remains to be confirmed is how much newcomers like Sadie Sink are earning or what Millie Bobby Brown, the show's breakout star, will be making. Rumors have it that she's being paid the highest out of the "B tier" actors and that her team led negotiations separately from the others. While she'll be paid at least the same as her teenage counterparts, there's also been talk of her earning as much as Stranger Things' adult actors.
One things for sure, we can't wait for the show to return to Netflix for its third season. Have you heard that Maya Thurman-Hawke is the latest cast member to be announced?
---
Share this article