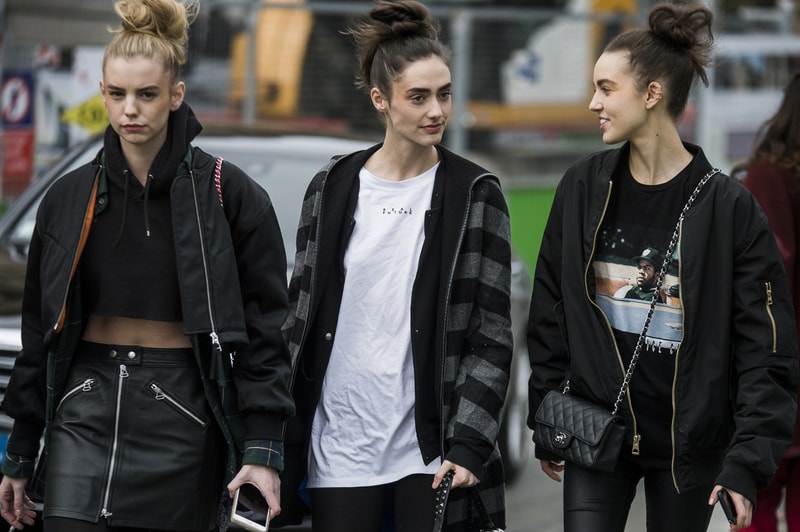 Fashion
Chanel and Versace Are Among the Least Transparent Fashion Brands
According to advocacy group Fashion Revolution's latest report.
Chanel and Versace Are Among the Least Transparent Fashion Brands
According to advocacy group Fashion Revolution's latest report.
U.K. based advocacy group Fashion Revolution has recently released the third edition of its Fashion Transparency Index. The list ranks brands according to the brand's willingness to disclose their inner practices. The point system of rankings also sheds a light on the fashion brand's disclosed information on their supply chain, workers conditions and more. Additionally, the rankings pinpoint the environmental impact of a brand and how it responds to trade unions and gender issues.
The lowest ranked luxury brands including Chanel, Versace, Dior, Marc Jacobs and Dolce & Gabbana scored less than 10-percent transparency. A few of the most transparent brands are adidas, Reebok, PUMA and H&M. Each of these companies fell between 51 to 60-percent transparency.
Fashion Revolution was founded five years ago as a direct response to the collapse of the Rana Plaza factory in Bangladesh where 1,135 garment workers died and more than 2,000 were injured according to Reuters. The advocacy group works to highlight the importance of brand transparency, which will ultimately protect human rights and tackle forced labor.
The report featured 150 brands in the luxury, accessories, sports and high-street markets with annual revenue of more than $500 million USD. In the aforementioned report, Fashion Revolution states:
"Only on-the-ground research by NGOs, unions and academics can reveal the true impacts of brands' policies and practices in real-world situations. The Fashion Transparency Index has been designed to give an illustrative look at how much brands know and share about their supply chains. We have deliberately chosen to focus specifically on transparency by means of public disclosure and not everything that brands and retailers are doing internally or otherwise behind-the-scenes across their companies and supply chains."
Read the full report over at Fashion Revolution's official website.
Image Credit

Phil Oh/Vogue
---
Share this article