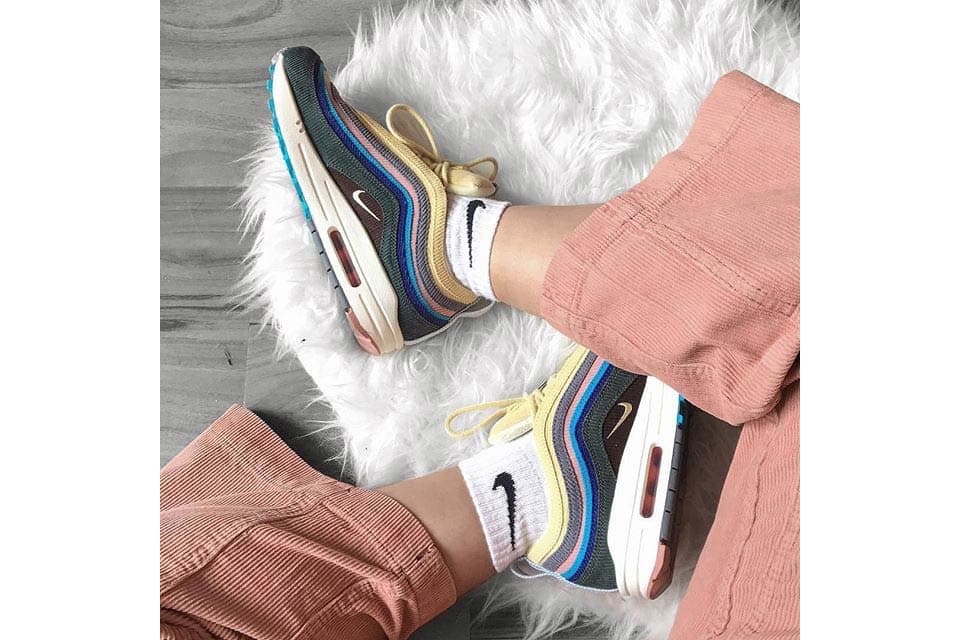 All the Sneakers & Shoes I Slept on That I Should Have Copped
Editor's remorse.
I'm not too proud to say that I've made mistakes. It's literally my job to sort through endless amount of footwear and choose the picks that best serve the taste of our audience. It's rare that I miss out on a release because I too mark my calendar and bookmark pages to ensure that I can beat bots to my dream pair of kicks. There have been times that because of hype or some other reason I've missed on a pair that is now sold out with no restock scheduled for the near future. My losses are not brand specific either. Sneakers from Reebok and adidas have evaded me time and time again. Below you can find five of my recent misses that to this day still sting.
Before we proceed to the list, Sean Wotherspoon x Nike's Air Max 1/97 deserves an honorable mention. I missed out on this pair because I was blinded by my own loyalty. I, like a few others, voted for Venus X's RevolutionAIR model that extended up the leg. When I heard another design was chosen, I was heartbroken and refused to consider an alternative. After seeing on-foot shots of the AM 1/97, I have to say I lost out on a good thing. Read on for my long list of regrets.
I am still trying to get a handle on the chunky sneaker trend. I wear a women's US size 10 so I don't need any help bringing attention to my feet. When Kanye West was spotted wearing the retro-inspired dad shoe I shrugged and kept it pushing. Not even Kim Kardashian's clones could convince me that I needed this pair in my life. That remained true until our senior editor reviewed her own for our weekly #hypebaekicks Review. Instantly, the regret set in. I saw the words "baby clouds" and "orthopedic" and the weight of my loss really settled. If there's one thing that is necessary for me it's comfort and that was all the YEEZY 500 had to offer. Now all I can do is pray for a restock or a generous Heroine seller.
I've been trying to deprogram my brain from the millennial pink trend for months. It was my favorite color as a child but now it is just being abused. I fell for it once with Nike's Air VaporMax so when I peeped Lazy Oaf x Dr. Martens suede boots I had to stand my ground. I obviously couldn't see past the color (duh, there's a black option too) and I decided the release wasn't for me. Little did I know that these boots would work perfectly for festival season. Concert goers know that sandals at an outdoor event is a recipe for disaster. These sturdy steppers are both cute and add a nice lift to elongate the legs. When I realized the errors of my ways, it was too late.
I own at least ten pairs of Nike's Air Force 1 in a variety of colorways. When the "1 Reimagined" pack was introduced I thought the designs were cool but I couldn't justify adding another to my closet. That was until the JESTER XX was teased in "Violet Mist." To be honest, I'm not sure what happened because I noted the date of release and everything. The lavender beauty just slipped through my hands due to negligence. I know better.
Pyer Moss x Reebok's DMX Fusion 1 Experiment is a shoe that looks better in person. I spotted a co-worker sporting a pair and it literally made my head turn. I already suspected that I wanted to cop the shoe after the duo's show but I moved too slowly and they sold out. I have faith that the sneakers will restock.
Tyler, the Creator's GOLF Le FLEUR* One Star is a dream collaboration. The rapper's Flower Boy album and these shoes matched up perfectly to create a footwear version of the record. I thought that I could take my time securing a pair because I wasn't aware of the hype that built to an all-time high. Before I knew it, I had ten tabs opened to various Converse retailers and by the eleventh I already knew the truth. They were gone. I am currently plotting my redemption with the "Mono" pack. Perhaps, good things do come to those who wait.
Image Credit

@man.vs.machine
---
Share this article