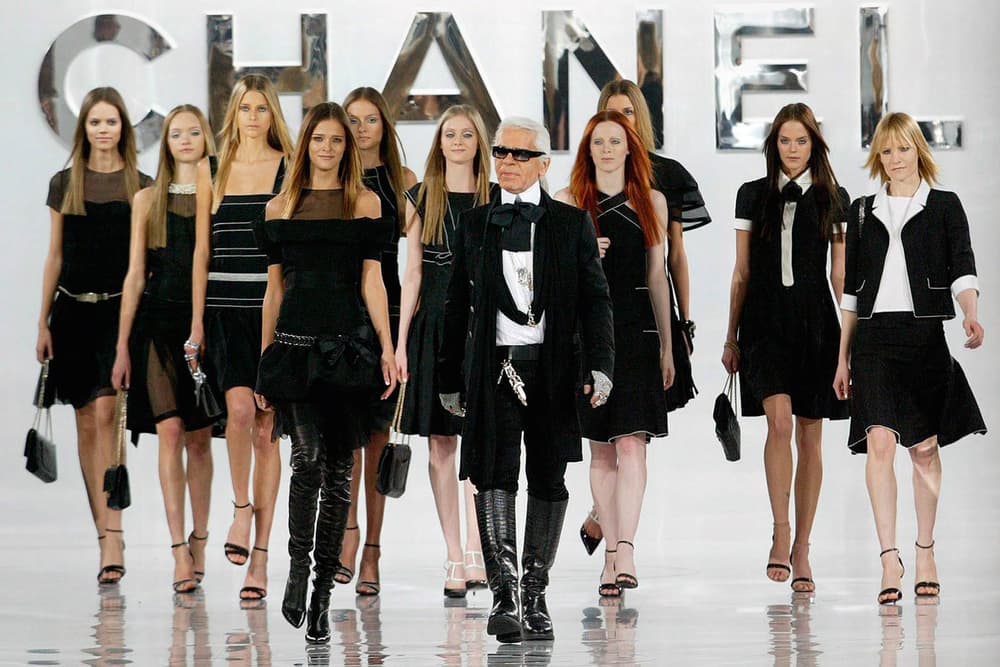 Fashion
Karl Lagerfeld Under Fire for Calling Models "Stupid, Sordid Creatures" in New Interview
The Model Alliance responds.
Karl Lagerfeld Under Fire for Calling Models "Stupid, Sordid Creatures" in New Interview
The Model Alliance responds.
German fashion designer and Chanel creative director Karl Lagerfeld recently sat down with French magazine Numéro to discuss his tenure as a trailblazer in the fashion industry. When questioned about the #MeToo and Time's Up movement, his less than tactful comments have garnered the anger of the model community:
Interviewer: Have the #MeToo and #Time'sUp movements affected the way you approach your profession?

Lagerfeld: Absolutely not. I read somewhere that it was now necessary to ask the models if they were comfortable when posing. This is the door open to all windows: from that moment, as a creator, you do not do anything anymore. As for the accusations against poor Karl Templer [the creative director of Interview magazine], I do not believe it a word. A girl complains that he pulled her on the breeches and is immediately excommunicated by a profession that hitherto venerated him. We think we dream. If you do not want to be pulled on the pants, do not become a model! Join the Union des Ursulines instead, there will always be a place for you at the convent. They recruit, even!
He goes on to share that he thinks the slew of accusations against industry professionals is "toxic" and refers to models as "sordid." Sara Ziff, founder of the Model Alliance responded on behalf of the organization calling Karl out for his "offensive comments":
Disgraceful comments by Karl Lagerfeld in an April 12th interview with Numéro magazine underscore just how much work we still have to do.  While not surprising (Lagerfeld is well known for offensive comments and body-shaming women for their weight and appearance), Lagerfeld's assertion that models should "join a nunnery" if they don't want their pants pulled down is, nonetheless, outrageous. Demeaning treatment and pervasive conditions of sexual harassment and abuse have plagued the fashion industry for far too long—and as they are finally coming to light, the people who enable these conditions must be held accountable.  Mr. Lagerfeld's flippant dismissal of reports of abuse, and his characterization of models who have come forward as "stupid," "toxic" and "sordid creatures" who should quit their profession if they do not like how they are treated surely demands action.
Karl has been known to foster closer relationships with up-and-coming models, recently teasing a collaboration with Kaia Gerber. He has yet to respond to the public outrage so stay tuned for any developments.
Share this article