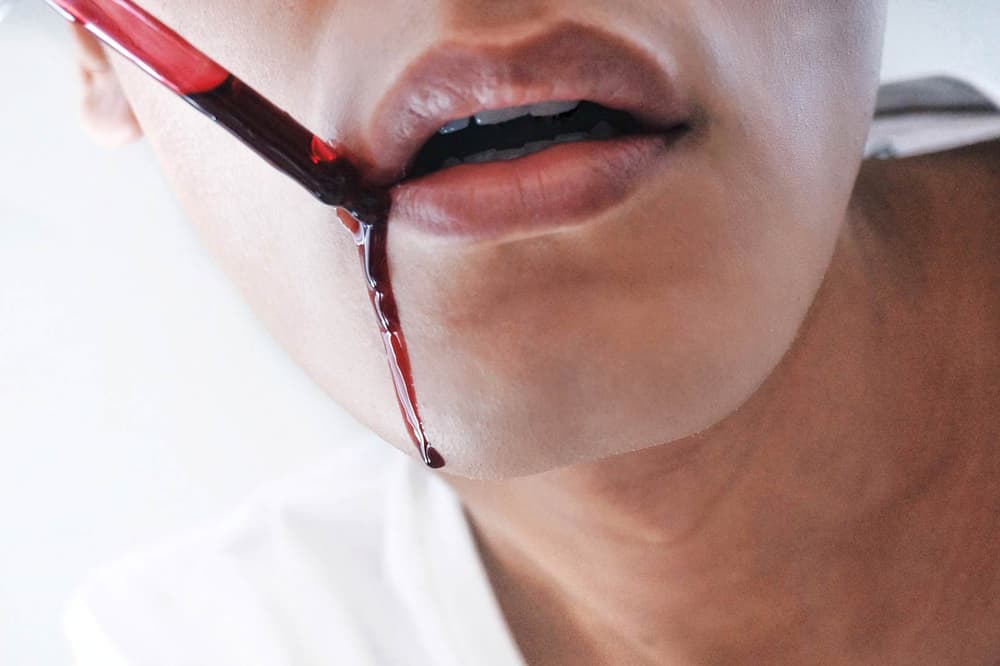 Beauty
This $8 USD Facial Is a Bloody Mess but It Made My Skin Perfect
This week's "Editor's Pick" confirms that beauty is pain.
This $8 USD Facial Is a Bloody Mess but It Made My Skin Perfect
This week's "Editor's Pick" confirms that beauty is pain.
Aside from sneakers, skincare is a hobby of mine that can become quite costly. I'm always on the prowl for a miracle beauty product which leaves my Sephora basket often full and my funds low. I've recently been trying to recover from a bad retinol reaction (more on that later) that turned my smooth skin dry and bumpy. Remedies that I previously would rely on failed me and after a week of no results I was officially desperate.
Scrolling through Twitter one day I landed on a thread that recommended The Ordinary's AHA + BHA Peeling Solution. I was skeptical for a number of reasons and the first was the price. At just under $10 USD what exactly could this product do that others couldn't? After more research I figured I had nothing to lose so I jumped in and placed my order. I set aside my normal nighttime acids and applied this facial hoping to at least see one of the claimed benefits come true. Ten minutes later my renewed skin glowed like I was carrying a bundle of joy.
Keep reading to find out why I've already ordered ten more bottles of this holy-grail facial.
WHAT IS IT:  The Ordinary's AHA 30-Percent + BHA 2-Percent Peeling Solution, a 10-Minute exfoliating facial
WHY IT'S WORTH THE HYPE:  I got a bit carried away with a retinol product that promised to even wrinkles (which I don't have) resulting in texture on both sides of my face. My skin clearly needed a fresh start but my bi-annual trip to the spa is not coming up any time soon. The Ordinary's Peeling Solution was my last ditch attempt at clearing my congested pores and exfoliating without the help of a scrub or brush.
The formula is infused with Tasmanian Pepperberry which reduces irritation and works well with direct acids. Alpha hydroxy acid (AHA) and Beta hydroxy acid (BHA) work together to reveal brighter and more even skin. When applying the red solution it can be a bit of a mess but the results are worth it. The facial is meant to sit for ten minutes which I highly suggest you adhere to due to the strength of the product. There will be a bit of tingling but that is how the formula works to chemically lift dead skin. Now I use the facial twice a week and I have a spring glow that I plan to maintain year-round.
WHERE YOU CAN FIND IT: The Ordinary's AHA + BHA Peeling Solution is available online for $7.20 USD. Please read more about the product before using and be sure to wear sunscreen daily following a peeling session.