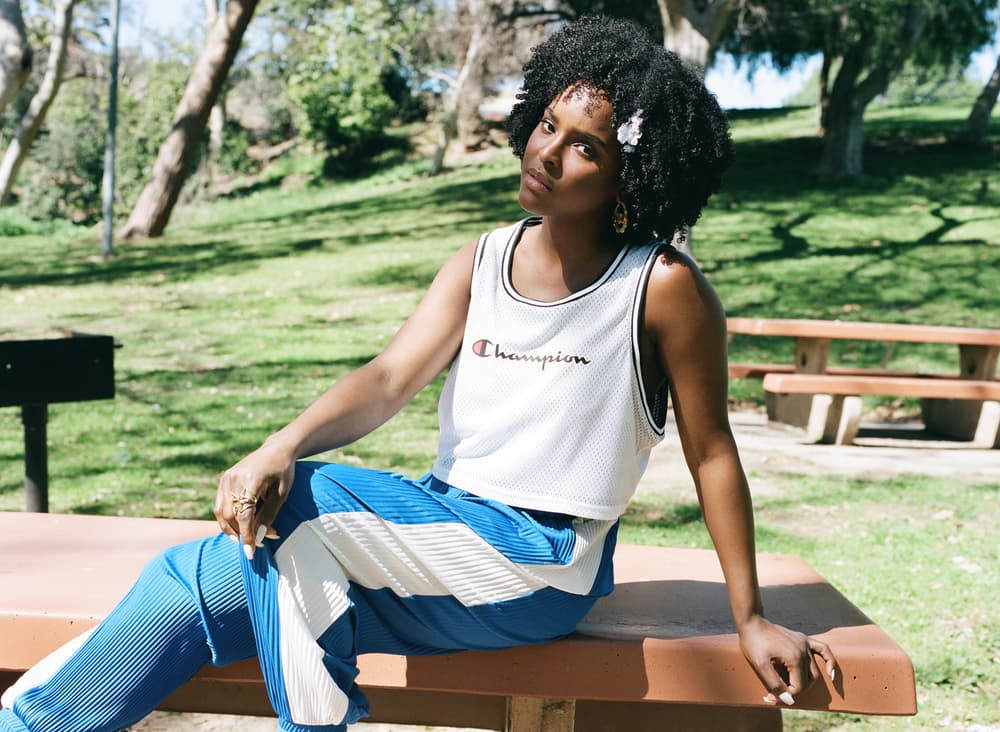 Culture
Antoinette Robertson Opens up About 'Dear White People,' Her Acting Career and Overcoming Adversity
The actress sheds light on the entertainment industry.
Antoinette Robertson Opens up About 'Dear White People,' Her Acting Career and Overcoming Adversity
The actress sheds light on the entertainment industry.
Antoinette Robertson is a gem amongst the many faces that take up space in the fast world many know as Hollywood. The actress, who got her start at the prestigious William Esper Acting Studio, originally got her feet wet in the industry with roles on OWN's The Have and the Have Nots and FX's ultra-popular series Atlanta years ago. Robertson, a native to the beautiful island of Jamaica currently holds a place in the hearts and minds of lovers of pop culture. Her character Colandrea "Coco" Conners first came to life on-screen back in the 2014 film Dear White People created by Justin Siemen. Fast forward to 2017 and the film was turned into a Netflix original series which has received critical acclaim.
In her role in which she plays "Coco," Antoinette fully actualizes her character into a lively, opinionated black woman who also is flawed and jaded. What's most interesting about "Coco" is her backstory. Similarly, Antoinette who grew up as a black woman with Caribbean roots can relate to the moments in which her character is faced with making tough decisions. An artist at heart, as are many actors and actresses she takes on the world every day and accepts not just her femininity, but also what makes her stand out amongst her peers within the entertainment industry. Robertson is hyper-aware of the important work that has been actualized on-screen with Dear White People. The episodes explore college through the eyes of black students who each are battling internal conflict while maneuvering through a predominately white institution. Season 2 of the show is streaming now online.
Keep reading below for a deep dive into Robertson's acting background, her thoughts on the political content on Dear White People and how she deals with adversity.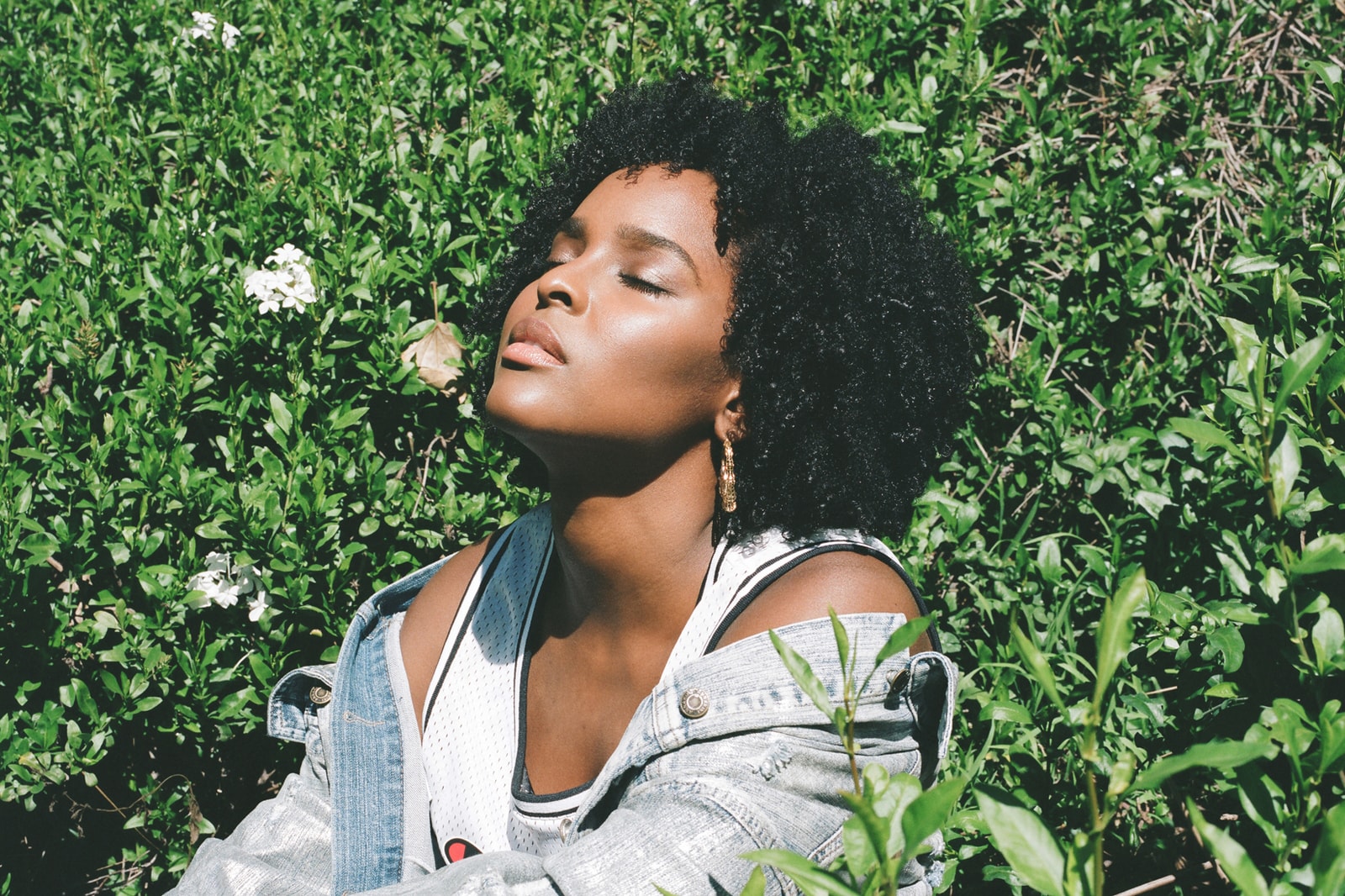 What was it like growing up in New York with a Caribbean background?
I didn't grow up in New York, I grew up in Jamaica actually. Hearing where your family comes from and seeing where they actually come from are two different experiences. My humble beginnings have embedded gratitude within my heart. Growing up on the island was truly life-changing. Jamaica's natural beauty is undeniable and our culture is so rich. I'm most at peace there. It's my happy place.
When you decided to attend the two-year conservatory at The William Esper Acting Studio, did you have any feelings of doubt or fear? How did you overcome them?
My focus should have been on being a chemist but I got bit by the acting bug. 14-year-old me was like "What are you doing? We were supposed to go to med school." I'm always terrified before I take a leap of faith. I did a ton of research and he came highly recommended. Teacher of the year three times in a row, I believe. But I wasn't sold until after I met him and read his essay "To MFA or to not MFA," where he says: "My advice is to examine your goals, gather all the information you can, and then let your heart decide. After all, isn't that how you decided to become an actor in the first place?" By answering that very question I knew. Once I realized my heart was beating that much faster at the thought, I knew I had to do it. Fear is always a motivating factor in everything I choose to do. I knew I would regret it if I didn't take the chance so I did and I'm most proud of myself for having the courage.
Why did you originally sign on to Netflix's Dear White People?
I believe wholeheartedly that art should inform, inspire, provoke thought and entertain. So when the opportunity presented itself for me to be a part of a satire that explored important issues like race relations, colorism, social injustice and millennial activism to name a few, it felt like a dream job. I was excited at the idea that we could go more in-depth into the backstories of the characters with 10, 30-minute episodes.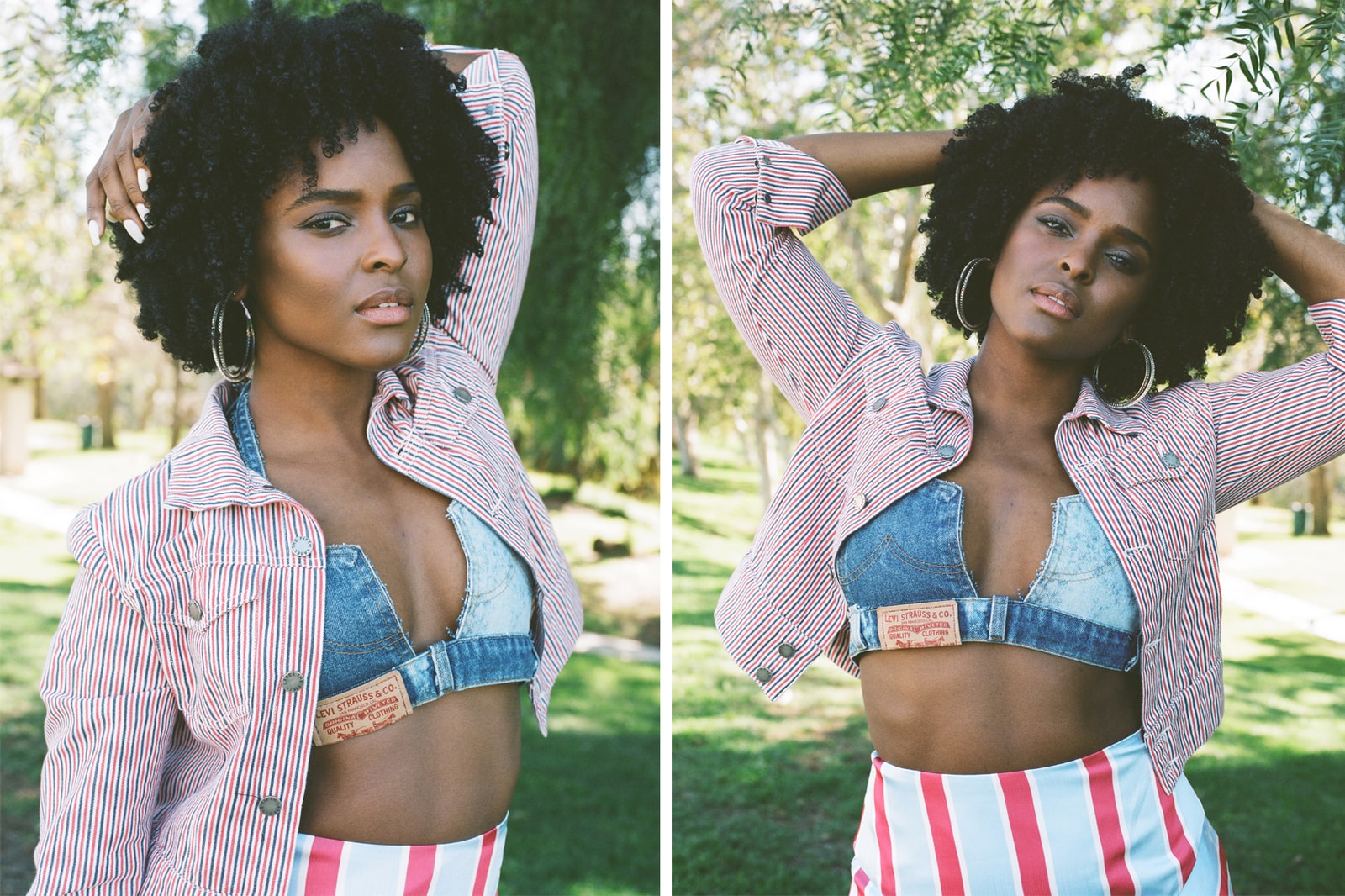 What is your favorite part of playing your character Coco?
I love the multidimensionality of Coco. We're blessed to have characters like Olivia Pope but we rarely get to see the younger version of that powerful woman. We rarely get the see the cracks in the veneer, so to speak. We almost never see the pain behind that power. So I absolutely love living in Coco's skin and allowing the world into her heart to see she is far more than the false narrative of the "angry black woman." She assertive, ambitious, intelligent, powerful, sexual and doesn't allow labels to define her. She's a force to be reckoned with and seeing little black girls light up when they talk about her and what she represents for women of color is such a humbling experience. Her experiences are our experiences that the world rarely gets to see.
So far, what has been the most valued lesson you've learned during your acting career?
Be prepared and present. Telling the story is more important than anything. Keep telling the story and leave yourself alone. You are enough.
1 of 2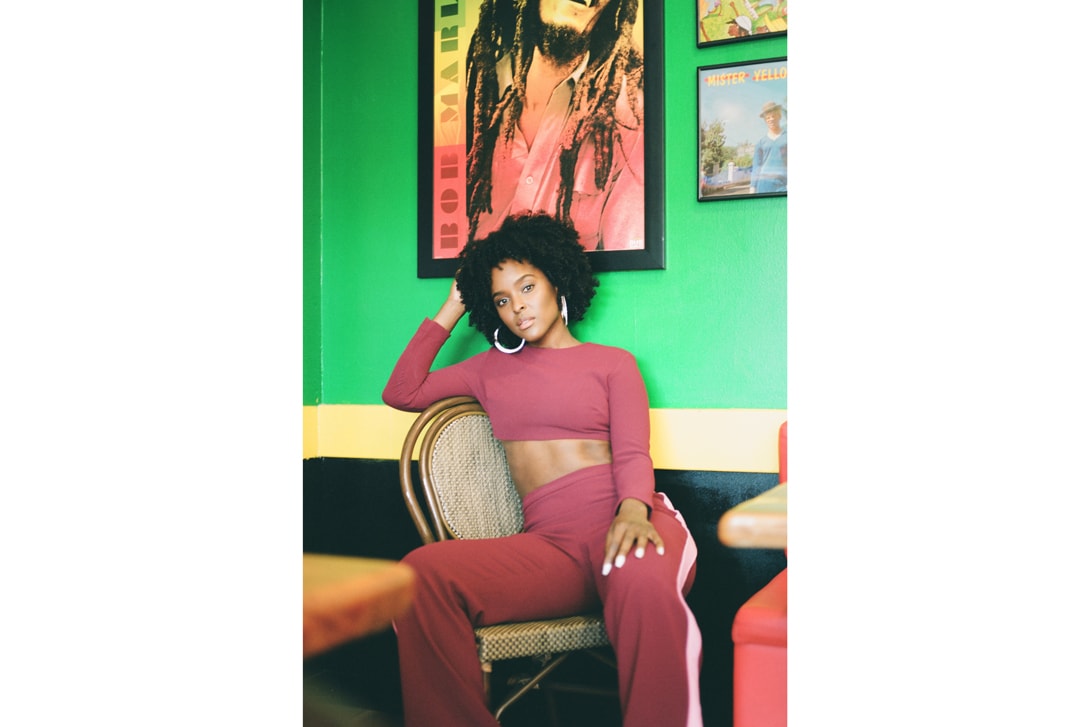 2 of 2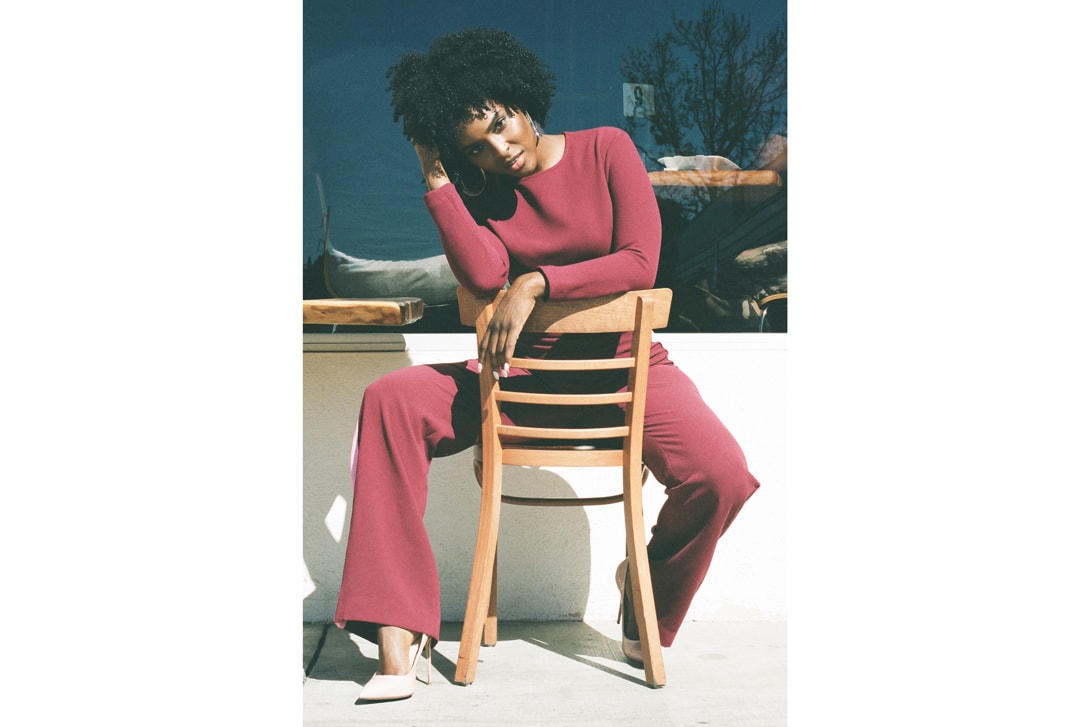 Do you believe the content and political undertones written into Dear White People's script generate larger conversations?
I most definitely believe Dear White People's content generates larger conversations, and those conversations are more powerful because of the present time we are living in. What the March for Our Lives reiterated is that there is a need for millennial activism. No matter what age, race, gender, economic status or creed someone is, their voice should be heard in all areas pertaining to all kinds of injustice. We should all be standing with one another against bigotry, intolerance, sexism, racial injustice, homophobia and xenophobia. So I'm so proud that our show courageously explores these topics and helps to cultivate an atmosphere where these discussions aren't taboo.
In your experience as a black woman in the entertainment industry, how have you dealt with adversity and hardships?
I'm still dealing with it, to be honest. Dealing with adversity in life helped me cope with adversity in the business. Life is a gift and if I'm blessed enough to be breathing then everything else will figure itself out, God willing. You only have control over how much you are willing to lend yourself to the work, whether you get it or not isn't in your control and knowing that alone takes some of the pressure off. Fighting for your right to do great work will be never-ending unless you get to the unfortunate point where you don't care anymore. I, for one, want to leave behind a body of work depicting the multidimensionality of women of color as authentic and nuanced as they are in real life.
1 of 2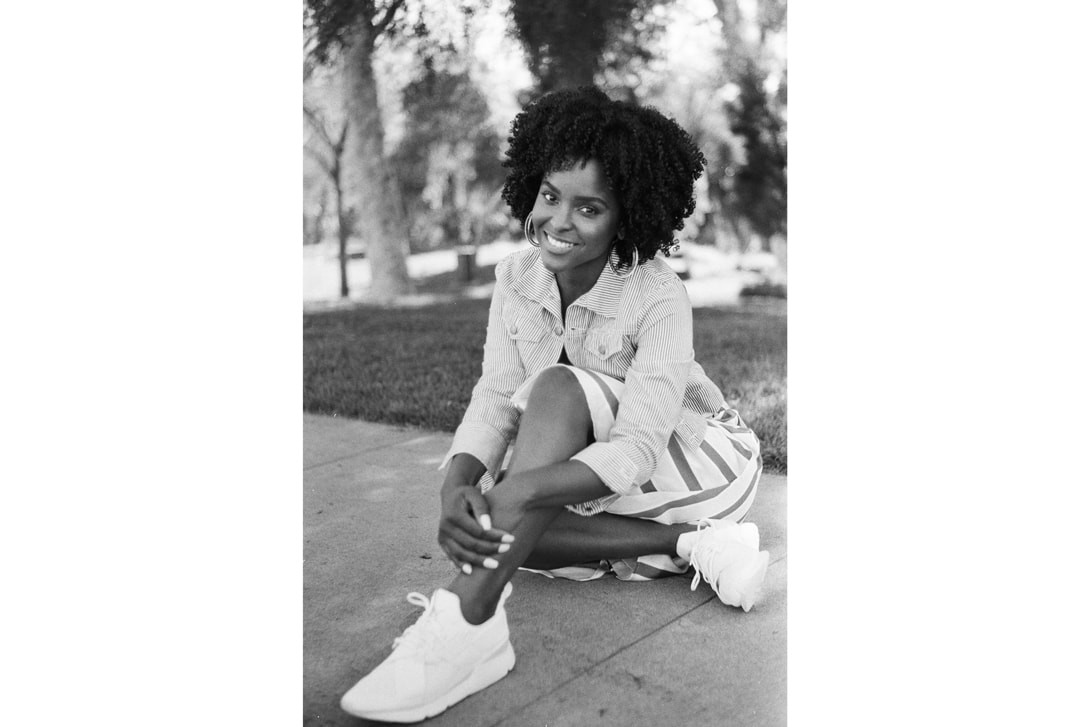 2 of 2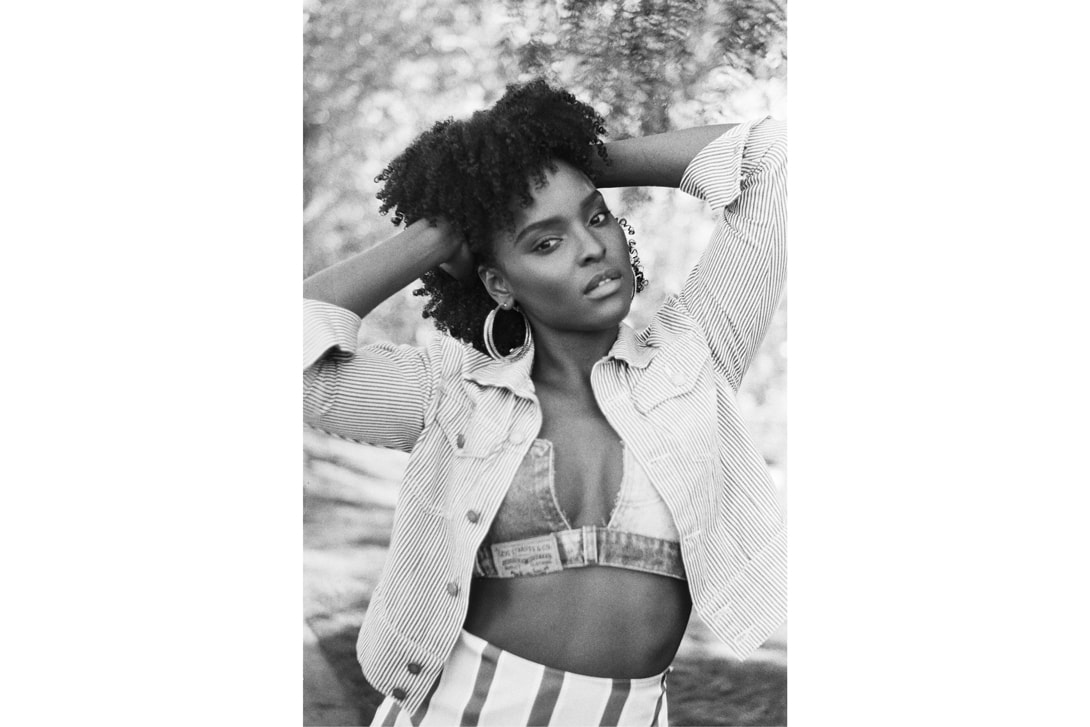 If you could choose your favorite on-screen moment of your career since you began acting, what would it be?
Episode nine when Coco descends the stairs with her natural hair, unsure of if she would be accepted the same in her natural state. That was a big moment. For Both Coco and myself. For years when I was modeling, I was made to feel like my natural hair wasn't good enough. I recall being told I was prettier if I covered it up but I remember how empowered I felt when I cut all of my hair off and went natural. It was a moment I could draw from. That feeling of being unsure of yourself and then having someone else reaffirm that you are more than the hair you adorn.
What are you most looking forward to in Season 2 of Dear White People?
I look forward to seeing the growth of all of the characters. These collegiate years are getting more and more intense and they're all figuring out who they want to be and abandoning everyone else's notion of who they are. It's a ride worth taking. I can't wait for you to see the aftermath of last season, we're all in different places trying to find ourselves and sometimes it works out, sometimes it doesn't. Either way, your heart strings will be pulled, thoughts will be provoked and funny bones will be tickled.
Photographer

Ira Chernova/@irachernova
Stylist

Scot Louie/@scotlouie
Editor

Teresa Lam
Share this article