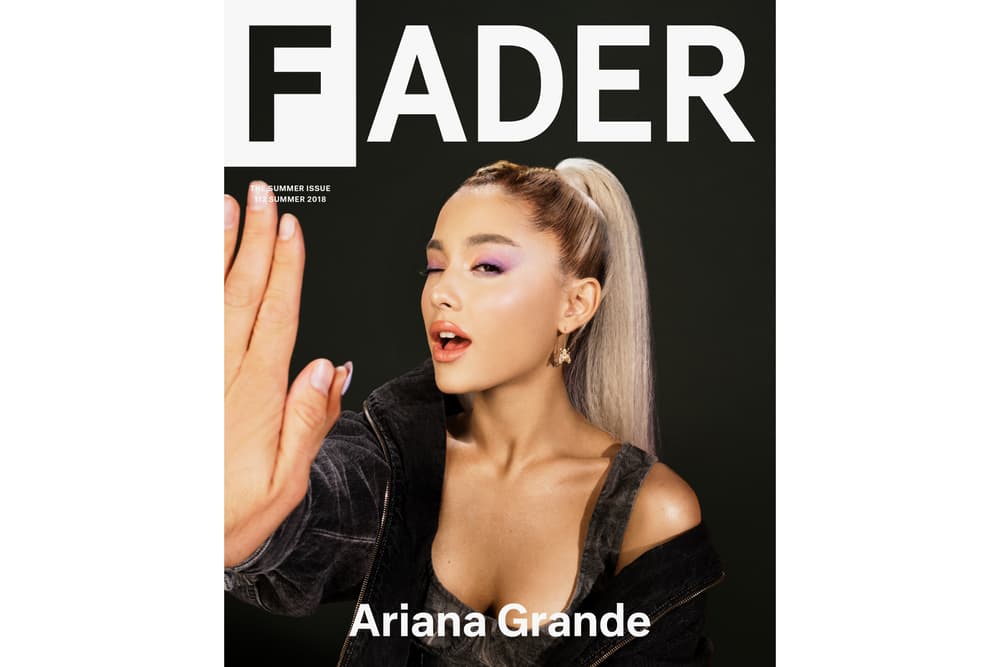 Music
Ariana Grande Covers 'FADER' Magazine's Summer Music Issue
Speaking about her upcoming album, the Manchester bombing and more.
Ariana Grande Covers 'FADER' Magazine's Summer Music Issue
Speaking about her upcoming album, the Manchester bombing and more.
Shortly after releasing her single "No Tears Left to Cry" earlier this month, Ariana Grande sat down with FADER magazine for her first big interview since the traumatic Manchester bombing. Discussing the tragedy and the heartbreak around it, she shares how it has motivated her to do more, and bring people together through love. "The fact that all of those people were able to turn something that represented the most heinous of humanity into something beautiful and unifying and loving is just wild," she said, referring to everything being done after the event.
The singer also discussed her new perspective that inspired her most personal album yet, Sweetener, that is set to release in July. With almost half the tracks produced by Pharrell Williams, the interview also revealed that we can expect features from both Missy Elliott and Nicki Minaj."That's what Nicki Minaj does, she elevates a record. If you're going to have a rapper on a song, they need to really really really be there for a reason, and she does that every single time," the singer said. Grande previously teased a track from the album featuring Minaj, on her Twitter, but it remains to see what the full song will sound like.
Peep Ariana Grande's FADER cover in the gallery above, and read the full interview online.
---
Share this article