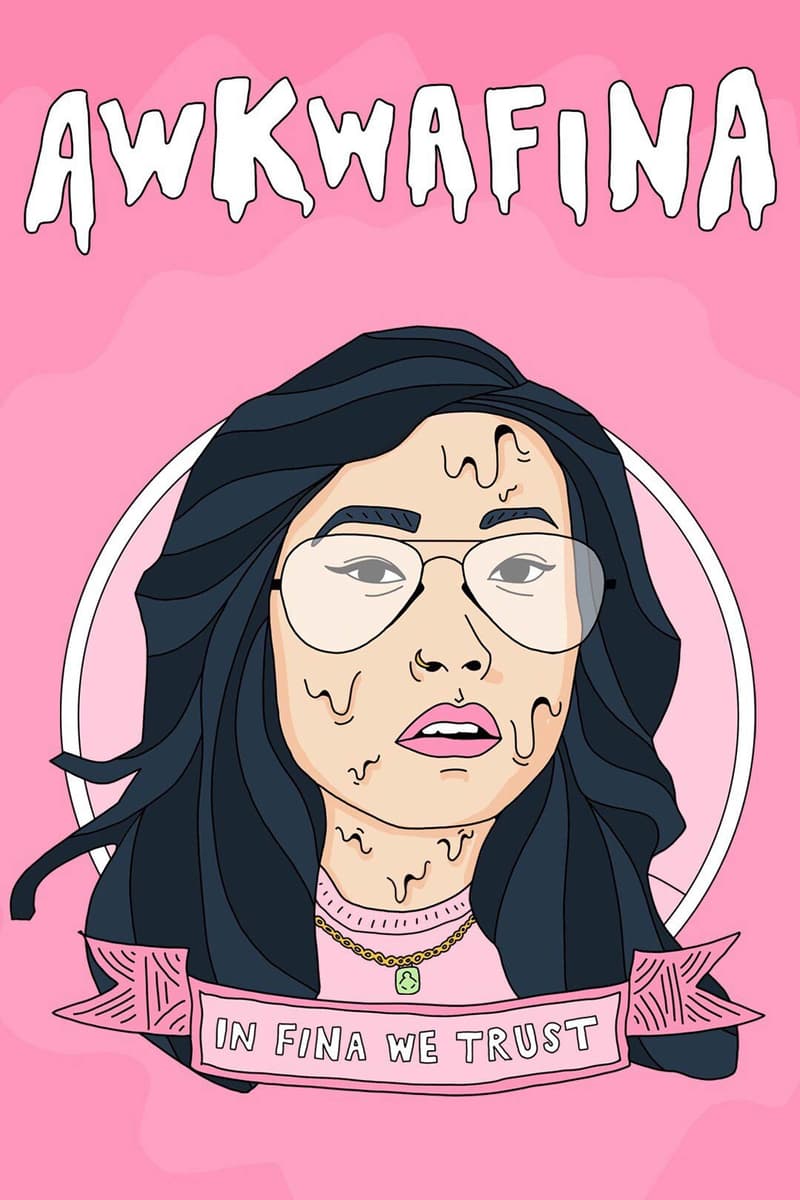 Awkwafina Reveals the Cover for Her Debut EP — 'In Fina We Trust'
Find out when it drops.
2018 is shaping up to be a busy year for comedian/actress/rapper Awkwafina. Following her appearance in Gap's Remix campaign the New York native has since revealed her roles in Crazy Rich Asians and the buzzy Ocean's 8 film. She has now shared cover art for her debut EP entitled In Fina We Trust.
The cover shows a distorted Awkwafina atop a bright pink background with the words "In Fina We Trust" stamped on the bottom in a manner that resembles the insignia on American currency. In collaboration with Casi Moss, the two came up with the compelling visual. This EP follows her 2012 mixtape Yellow Ranger which included viral hits like "My Vag" and "NYC B*tche$."  In Fina We Trust is inspired by her rappers like Kendrick Lamar and De La Soul she shares. Songs like "Ghost" and "Inner Thoughts" give a look into her mind with a comedic twists.
Fans can expect the project to release digitally on June 1. While you wait make sure you read our in-depth interview with Awkwafina.
---
Share this article