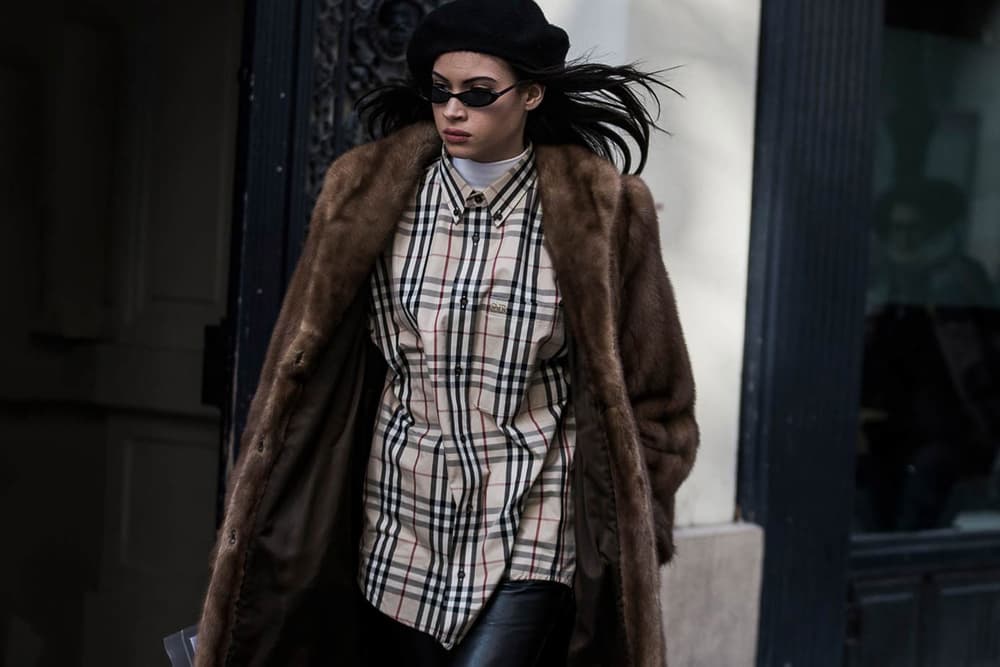 Fashion
Target Is Being Sued for Ripping off Burberry's Signature Plaid Pattern
The latest copycat crime within fashion.
Target Is Being Sued for Ripping off Burberry's Signature Plaid Pattern
The latest copycat crime within fashion.
Following accusations that Maison Margiela ripped off Spanish brand Biis and that Fenty PUMA stole its logo from a smaller brand, the fashion world has been alight with copycat claims recently. There's no doubt that this call-out culture has been heightened by the industry's favorite take-down account, Diet Prada, but the fact remains that the fashion sphere – much like many other creative fields – has long been tarred with copyright claims.
The latest chapter involves British heritage brand Burberry suing Target for producing a knock-off of its iconic plaid pattern. According to Racked, the lawsuit was filed last week in New York's Southern District Court, where Burberry accused Target of "repeated, willful, and egregious misappropriation of Burberry's famous and iconic luxury check trademarks."
Apparently, last year the luxury brand realized that Target was selling various products – including sunglasses and luggage – that boasted Burberry's instantly-recognizable checked pattern and send the retailer a cease-and-desist letter. However, following this, the British label were notified that Target was also producing scarves in this trademark pattern that look strikingly similar, albeit of lower quality, to Burberry's own. This proved to be the final straw that brought on  the lawsuit, which states that "although Target's copycat scarves are of inferior quality, they are superficially indistinguishable from genuine Burberry scarves."
Although patterns are often replicated within fashion, Burberry does indeed own the trademark of this specific check pattern and has sued others who've appropriated it in the past. Take a look at the images below to see the obvious similarities for yourself. Have you read that Nicki Minaj has also been accused of copyright infringement by an independent designer?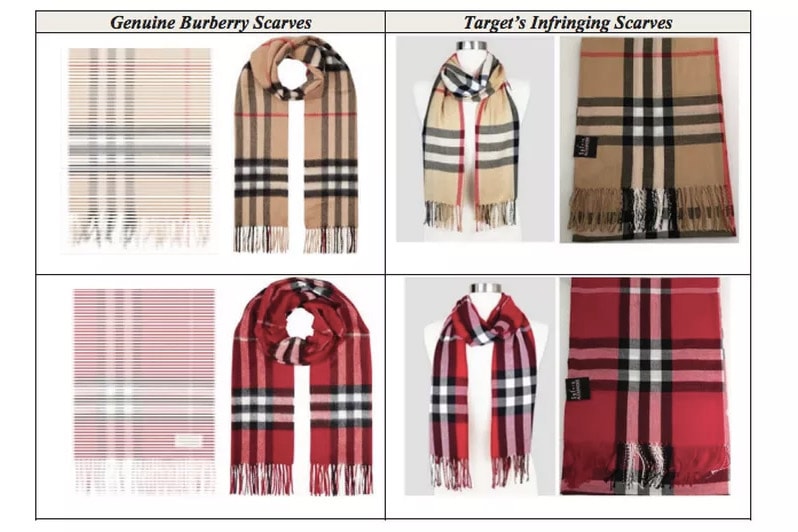 Share this article