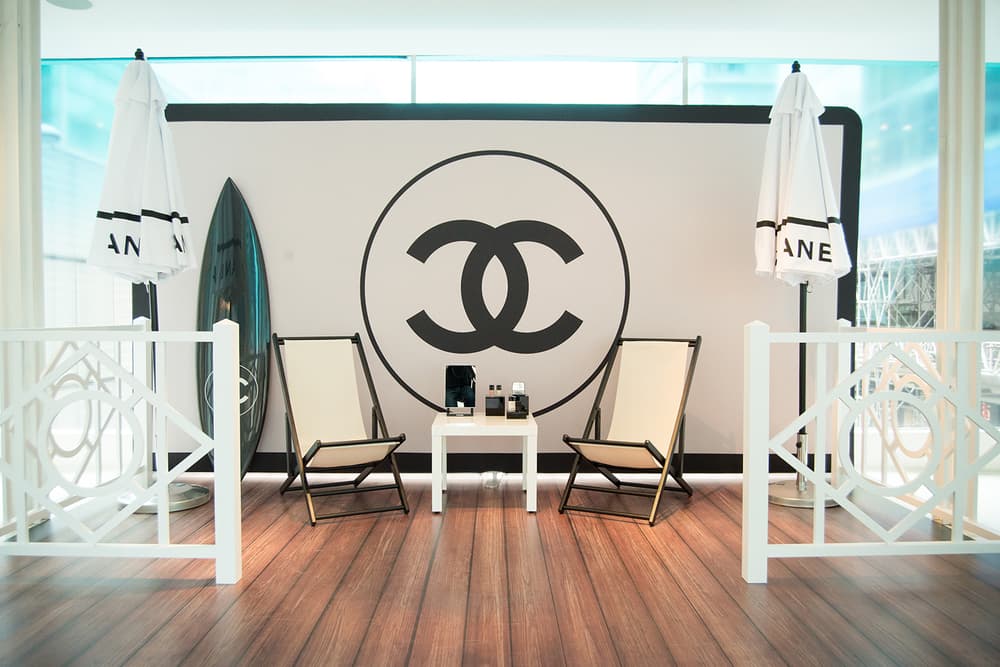 1 of 7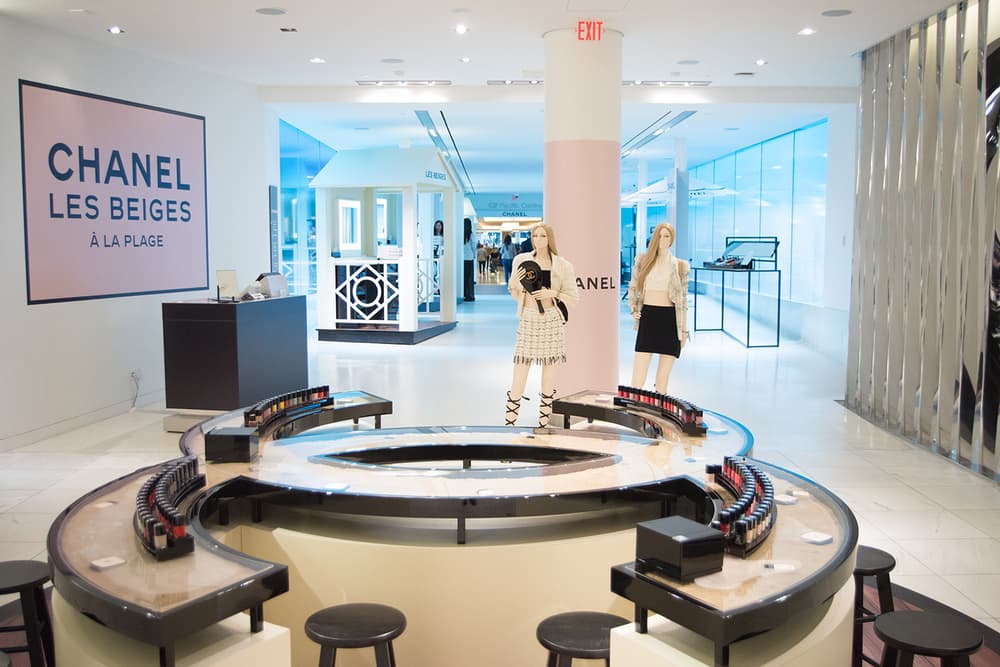 2 of 7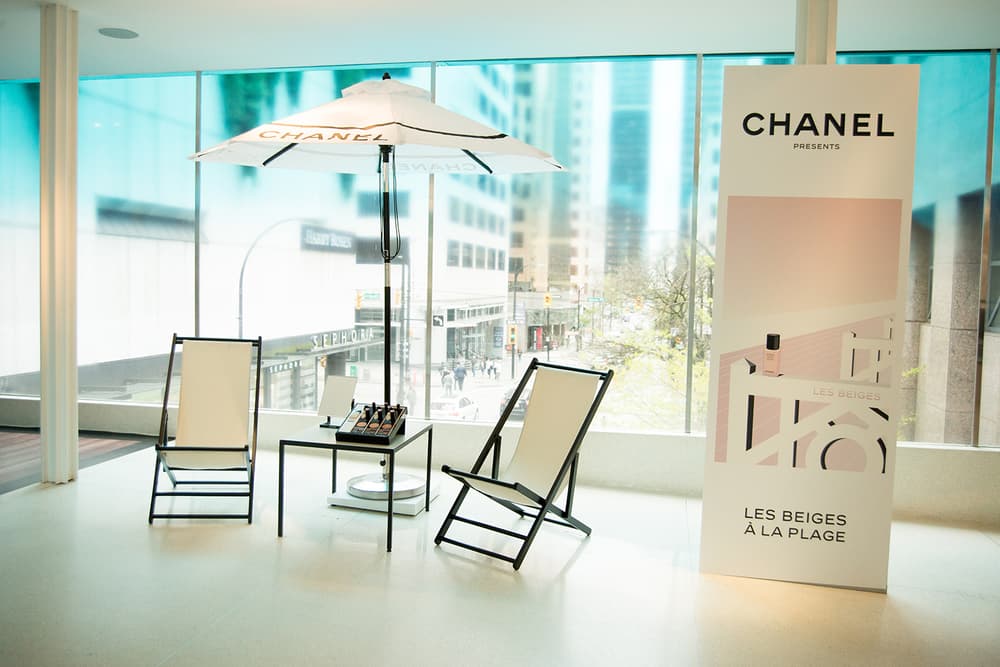 3 of 7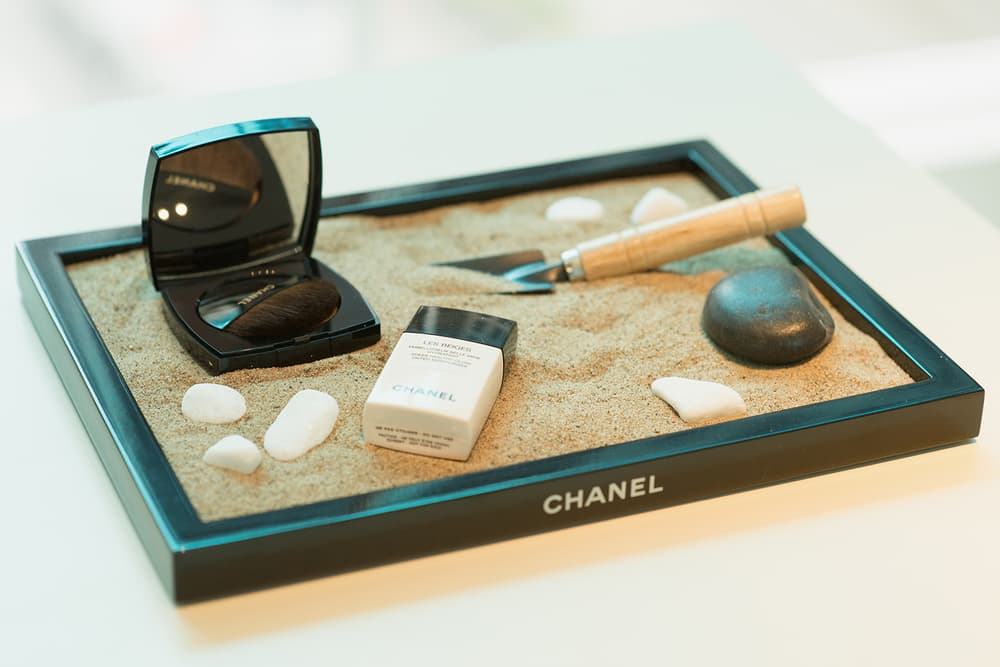 4 of 7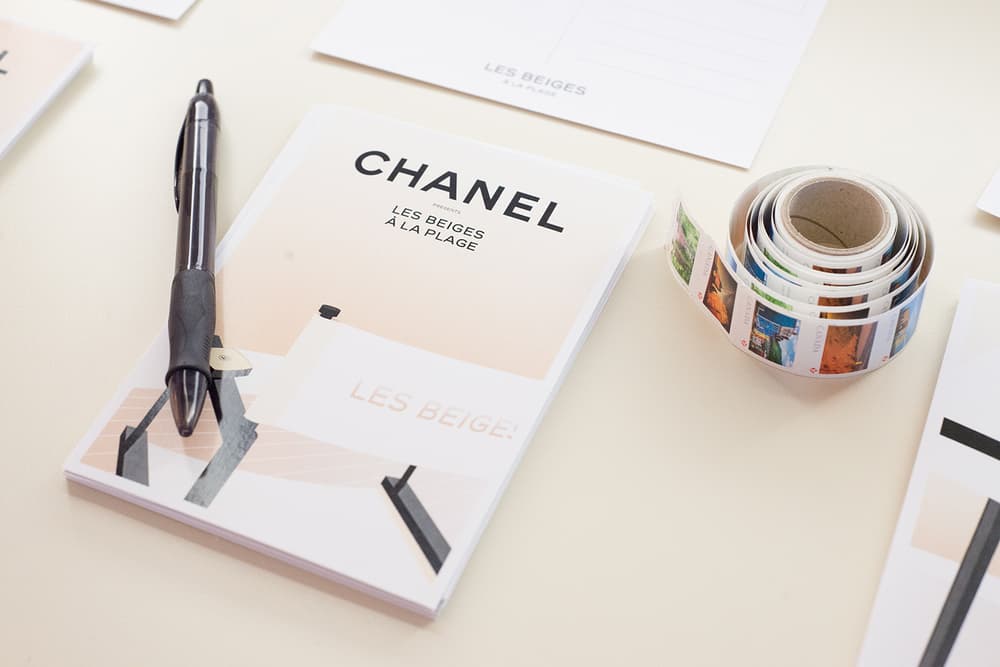 5 of 7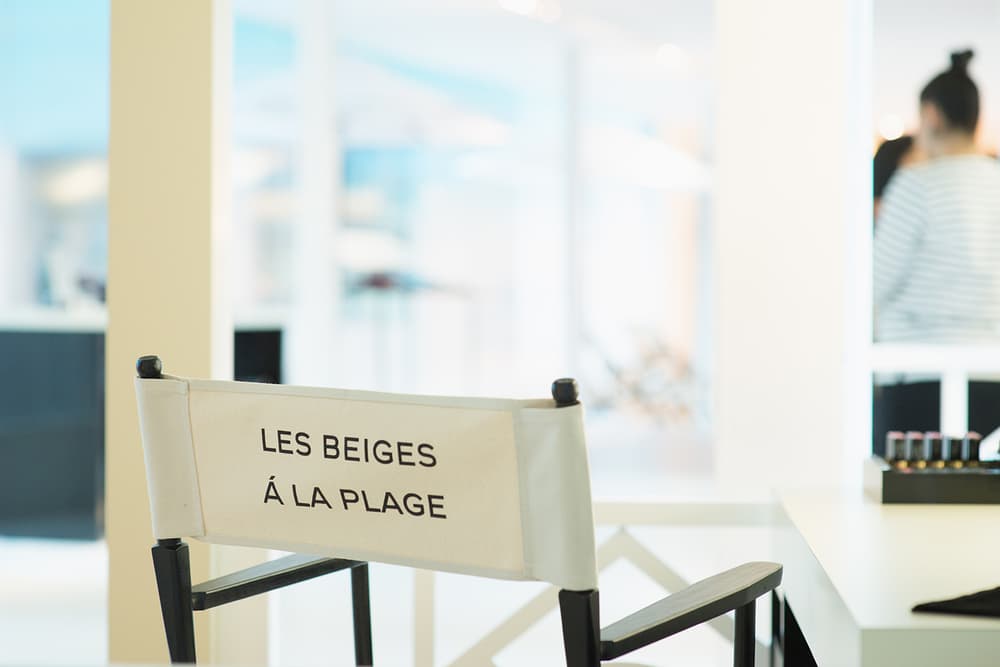 6 of 7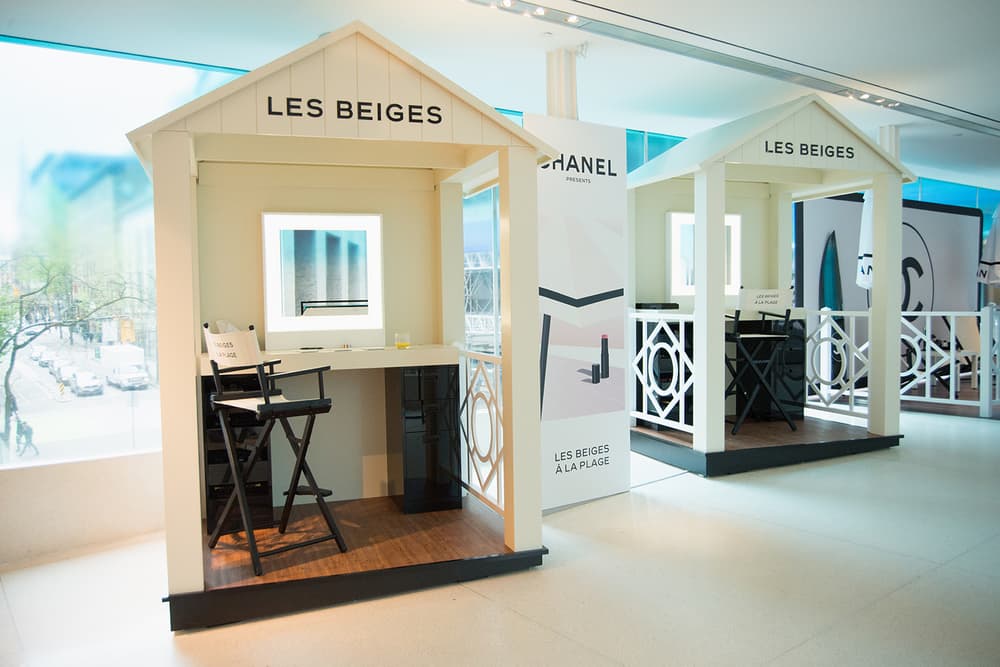 7 of 7
Beauty
5 Easy Summer Makeup Tips from a Chanel Makeup Artist
We took a tour inside Chanel Beauty's new LES BEIGES pop-up.
5 Easy Summer Makeup Tips from a Chanel Makeup Artist
We took a tour inside Chanel Beauty's new LES BEIGES pop-up.
In celebration of the release of its LES BEIGES collection, Chanel Beauty has recently launched a brand new pop-up store in Vancouver, Canada. Aptly dubbed "LES BEIGES À LA PLAGE," the beautifully decorated space takes inspiration from Deauville, the French seaside resort where Gabrielle "Coco" Chanel opened her first fashion boutique back in 1913.
Shoppers can expect not only to purchase the latest makeup products from the Parisian brand, but also to enjoy a handful of special experiences. From a cabin-inspired photo booth featuring Chanel-branded umbrellas, lounge chairs and even a surfboard, to a postcard station where you can send your holiday greetings to your friends and family, the pop-up location will get you into the mood for the beach season. To top it all off, guests may visit the nail beauty bar and have their favourite Chanel nail lacquer applied. Get a glimpse of the summery space by browsing the gallery above.
We sat down with Chanel makeup artist Julie Cusson to discuss all of the makeup dos and don'ts for the Spring/Summer 2018 season. Read on for our beauty takeaways.
1. Harsh Contouring Is Out, Draping Is In.
"We need to stay away from drastic contouring, but that doesn't mean we do not sculpt our face. Instead of using a creamy contouring product, this summer we're going to use something more sheer." Cusson recommends using the draping technique with a blush — imagine creating a reverse letter "C" from the eyelid to the cheekbone. "It's a good way to give some definition to your face in a natural, refined way, and it's a technique every woman can use as it suits different features."
2. Keep Those Eyebrows Natural.
"Natural doesn't mean that you do not put in any work. Use more natural wax and eyebrow pencils." Choosing the right shade for your brows is also important. As Cusson suggests, if you have brown eyebrows, make sure to pick up a product that doesn't contain too much red pigment. "Using a brow gel would also be key to create that natural look."
3. It's All About Pink.
"Pink is the trendiest color for this spring/summer season. We're talking about all variations of pink — you can use a light pink, a dark pink, a brown pink or a fuchsia. Complement your luminous, dewy skin with a pink lipstick, and you're ready to go."
4. Subtle Highlight Is Key.
"Stay away from powdery shimmer, but play more with creamy or liquid highlighters." To achieve that effortless glow, use your fingers to dab the product onto your cheekbones. "The product will melt into the skin naturally."
5. When It Comes to the Lips, Experiment with Texture.
"The gloss, the matte, the sheer," as Cusson tells us, are all finishes that would work well for a spring/summer lip. "I really love opaque, matte lipsticks. They're so strong and chic. Whenever I put a beautiful, opaque lip color on models, I always find that they feel more confident."
The Chanel Beauty pop-up is opened to public from now until June 3. See below for location details.
Chanel Beauty Pop-Up at Holt Renfrew
737 Dunsmuir St,
Vancouver, BC V7Y 1E4